A Deep Dive into the Fine Print: Understanding the Details of Your Extended Car Warranty Plan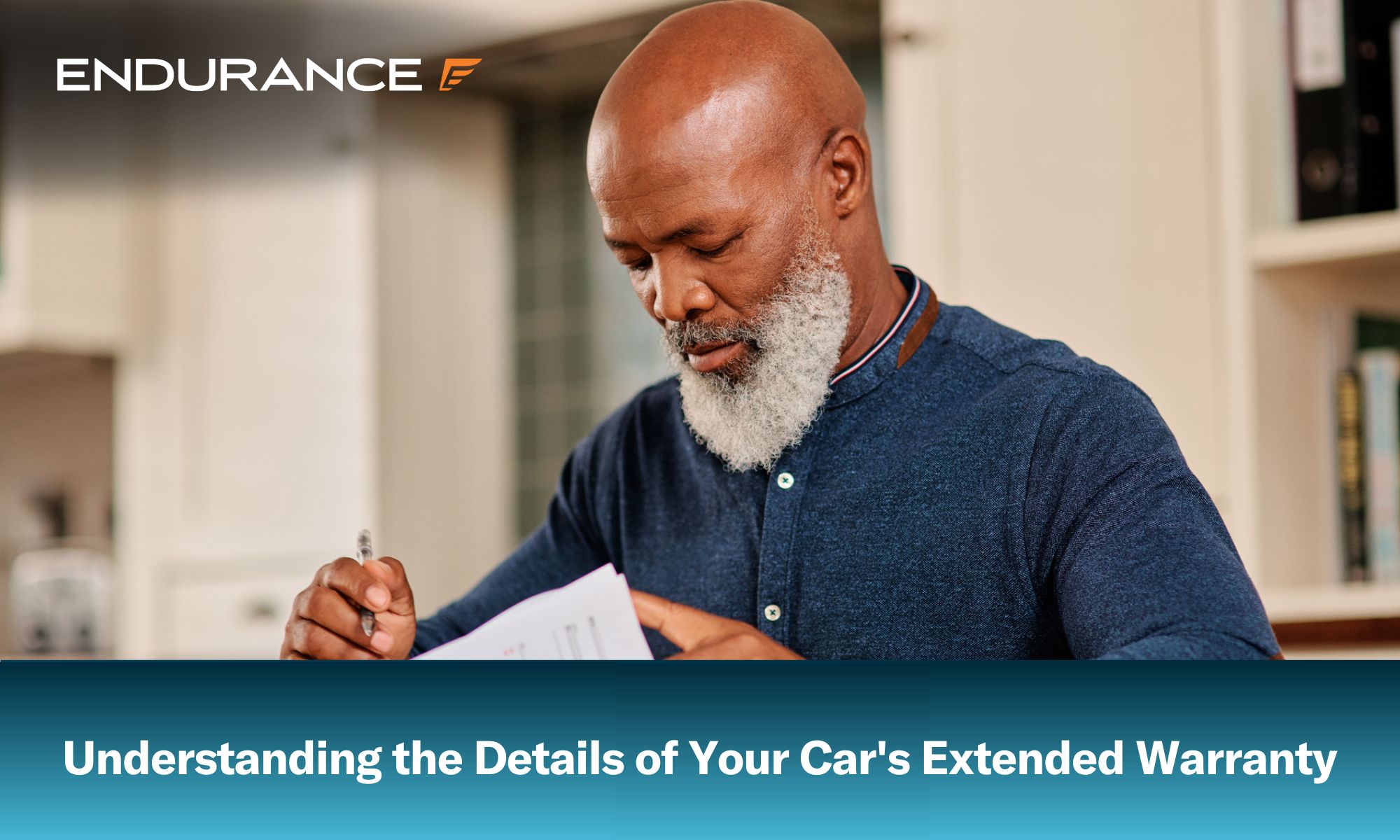 Every car owner will agree that owning a vehicle is like owning freedom. Having a car waiting outside your home allows you to go wherever you want, whether commuting to work or escaping on a summer road trip.
Unfortunately, however, every new or used car breaks down at some point in its lifetime. The components that make up a vehicle are under constant strain whenever you hit the road, and over time the wear and tear will ultimately lead to failure. Repair bills can set you back thousands of dollars per year, so it only makes sense that you'd want to protect yourself (and your wallet) with an extended car warranty.
This kind of coverage can be a lifesaver when you're stranded at the roadside, but like any contract, you'll need to familiarize yourself with plenty of fine print first. While we went over some of the main points in the first part of this series, let's dive deeper and get to grips with the more intricate details of most auto protection plans.
Understanding Your Coverage
When purchasing an extended car warranty plan, your provider will offer a variety of coverage levels. While there may be a number of packages to choose from, these generally fit into one of two types: exclusionary or inclusionary (aka stated component).
Exclusionary Coverage
Sometimes referred to as a bumper-to-bumper warranty, exclusionary coverage protects pretty much everything in your vehicle besides a short list of exclusions. These exclusions will be detailed in your fine print, so read these through so you aren't surprised if a breakdown occurs. Typical exclusions include less significant parts such as tires, spark plugs, fluids, and lubricants.
Inclusionary Coverage
Stated component coverage works the opposite way to exclusionary coverage in that the only protected components are those specifically listed in your contract. The most basic form of inclusionary protection is powertrain coverage, which is designed to look out for those key components that keep your vehicle moving (e.g., engine, transmission, and driveshaft).
If we take Endurance Warranty as an example, we have a number of base plans aimed at a wide range of drivers and vehicle types, but you can also customize your coverage:
Supreme: An exclusionary plan that comes as close as you can get to the level of coverage of your factory warranty (also called manufacturer warranty).
Supreme For Highline Vehicles: The same level of exclusionary coverage as Supreme, but for specific luxury vehicles.
Advantage: A fully comprehensive exclusionary plan that also includes $3,500 in annual routine maintenance coverage, including oil changes.
Superior: Our most complete stated component coverage, with hundreds of specific components protected.
Select Premier: A stated component protection program designed for high-mileage vehicles.
Secure Plus: All the benefits of our Secure powertrain plan, plus some additional stated component coverage.
Secure: Our basic powertrain plan starts at just $99 for monthly payments.
Understanding the Fine Print
When signing any contract, it's crucial to understand the specifics of what you're investing in — and that means reading the fine print for your own peace of mind. Fail to familiarize yourself with these details, and you may be caught by surprise at the worst possible moment.
Read the fine print, and you'll know exactly what you are (and, more importantly, what you aren't) covered for. You'll also know exactly how much you're paying and if/when you need to pay any extra for repair costs. When you have your contract in hand, make sure to keep an eye out for the following in your mechanical breakdown coverage:
Specific Exclusions and Inclusions
There's nothing worse than getting to the auto shop and discovering that the affected component isn't actually covered by your extended auto warranty. If your plan is exclusionary, understand the exclusions and purchase additional coverage for these if possible. If your plan is stated component, providers often offer add-ons for other parts to cover repairs.
Validity Requirements
Providers must be strict with terms around voiding your coverage, so ensure you adhere to their requirements. These are often simple things like regularly maintaining your vehicle and ensuring all work is carried out by a certified mechanic. Read the fine print in full, and you can't go wrong.
Is Your Provider a Middleman?
If you're purchasing a third-party vehicle service contract, it's worth checking whether they're the direct administrator of their plans. If they aren't, they're effectively a middleman, which can sometimes prove problematic when making a claim. When a provider is a direct administrator (like Endurance), things are likely to go a lot more smoothly.
Any Deductibles
Many policies include a deductible, which must be paid when a claim is raised. Some providers charge this per visit to a mechanic, while others charge per repair. You can sometimes opt for a $0 deductible with your plan, but this will increase the premium.
Is It Transferable?
The better extended warranty providers will allow you to easily transfer your warranty to a new owner. This is a great bonus as it usually means you can charge a higher price should you come to sell your vehicle.
Repair Shops You Can Use
Third-party vehicle service contract providers will allow you to have work carried out at any certified auto shop, but dealership warranties will tie you to their car dealerships for repairs. This is no use if you break down 200 miles from the nearest branch, so make sure you're happy with the types of car repair shops you can go to for your new or used vehicle.
Payment Terms
When making a claim, you should carefully check whether the warranty company pays the mechanic directly or reimburses you for costly repairs. Reimbursement obviously isn't ideal as you'd need to have the cash on hand and then wait for it to be paid back. Try to find a provider who has coverage options that pay the mechanic on your behalf.
Common Warranty Exclusions
There are some things that are commonly excluded from extended warranty coverage plans, including:
Routine maintenance costs (unless you choose a market-leading plan like Endurance's Advantage plan)
Damage to the vehicle's body
Damage to any interiors
Damage due to negligence (like not following the maintenance schedule)
Damage due to an accident
Damage due to vandalism
Damage due to environmental factors
Damage due to alterations/modifications (including non-OEM aftermarket parts)
Damage due to unauthorized repairs
There are two main reasons that these exclusions exist. The first is that many of the excluded issues are down to external factors and not unexpected component failure — an extended car warranty is specifically for protecting you from the latter. The remaining issues are due to breaches of the provider's validity requirements, which won't be accepted as claims. To avoid paying out of pocket when an excluded incident occurs, make sure to invest in the appropriate auto protection (e.g., a car insurance policy) so you're covered from all angles.
The Claims Process
The steps to file a claim can also be found in your contract, but it usually begins with taking your new vehicle or used car to an authorized repair facility. By letting the mechanic know about your warranty, they can contact your provider, who will start the claims process. This often involves sending out someone who will assess the vehicle to ensure the claim is valid and your warranty covers the mechanical failure.
For things to go as smoothly as possible, make sure that you:
Prevent further damage.
Additional damage to your vehicle after a breakdown can make the claims process more difficult, so pull over somewhere safe and call roadside assistance immediately.
Take your vehicle to a licensed repair facility.
Nothing invalidates a vehicle protection plan claim faster than taking it to the wrong mechanic. Ensure you take your vehicle to an auto shop that's authorized by your provider.
Obtain authorization from the administrator prior to making any repairs.
Mechanics should know this process, but don't let them start work on your vehicle before an administrator from your provider has given them the official thumbs-up.
Be ready to pay your deductible.
You should be prepared to pay if your plan includes a deductible. Auto repairs generally can't happen before this is settled.
Keep all forms of documentation.
Any receipts or certificates you receive from the auto shop could come in useful when making future claims, so keep them somewhere safe. If your provider is due to reimburse you personally, you'll also need these as proof of spend.
Cost and Payment Details
It may seem obvious, but the cost of your payment plan will also be detailed in your contract. Payments are generally made monthly or annually, with most providers offering both options to customers. How much your extended car warranty costs will completely depend on the provider and the level of coverage you've signed up for. As a rough example, Endurance's most basic powertrain plan (aka our Secure plan) starts at around $99 per month.
You should also factor in your deductible when considering the overall cost of your protection plan. For example, if your provider charges a deductible per repair, this can significantly increase the amount you spend each year. All the relevant details can be found in your fine print, so consider them carefully.
4 Tips on Choosing the Right Plan for You
There are so many things to consider when choosing an auto protection plan that it can initially feel a little overwhelming. Try approaching things in this order; it should be much more straightforward.
1. Research and choose the best provider.
Plenty of extended car warranty providers promise different things. The first step is to do some research so you can decide which are likely to deliver when the worst happens. Websites like the Better Business Bureau and Trustpilot can be great for finding out what other customers think, plus industry reviews like those on motor1 are also super helpful. We've said it before, but it's worth repeating: whichever provider you choose, make sure they're the direct administrator of their plans.
2. Consider your needs and budget.
Once you have a provider, you need to decide which of their plans suits you best. There's no point in buying coverage you don't need or can't afford, so look at what's available and go with the package that most closely suits your circumstances. At Endurance, we pride ourselves on our flexibility and will always tailor a plan for customers based on their needs and budget.
3. Assess the perks on offer.
Some providers include some seriously great perks, so get a feel for what's on offer. The more perks, the more bang for your buck, so if you can't decide between two providers, the additional benefits may seal the deal. Common provider bonuses include 24/7 roadside assistance and replacement travel reimbursement.
4. Request a sample contract and read it thoroughly.
Before you sign, the final hurdle is to read through the contract thoroughly (including the fine print) and be 100% certain you're happy to commit to it. When you know your terms inside and out, nothing can shock you later down the line.
Transparent Vehicle Protection for Total Driving Confidence
Endurance is consistently rated one of America's very best vehicle service contract providers and for good reason. With comprehensive coverage and transparent terms, you know exactly what you're paying for and get maximum value for money. Plus, with our award-winning customer service team on call whenever you might need them, you can be certain you're always in good hands.
We also include some of the best additional benefits in the business, with a 30-day money-back guarantee, 24/7 roadside assistance, replacement travel reimbursement, rental car reimbursement, and trip-interruption costs included as standard with every Endurance plan. Every new Endurance customer also gets a year's free subscription to Elite Benefits, opening up additional perks like tire repair/replacement, key fob replacement, total loss protection, and more. Just pay a small, $29 activation fee, and you're all set.
If you'd like to learn more about what we can do for you and your vehicle, get a FREE quote or call (800) 253-8203. You can also shop online now. Or, if you'd like to do a little more reading first, you can check out the rest of the articles on our extended car warranty blog.
More like this
Extended Warranty

When driving on roadways around the world, the thing most car owners fear is being involved in an accident. However, mechanical breakdowns are the thing that every average driver should..

Read More

Extended Warranty

Every car owner knows how important it is to keep their vehicle in the best possible condition at all times. This means making sure that you are getting the proper..

Read More

Extended Warranty

Driving down the road only to experience an issue with your vehicle's steering capabilities is a terrifying experience, regardless of if you are driving a new vehicle or an old..

Read More