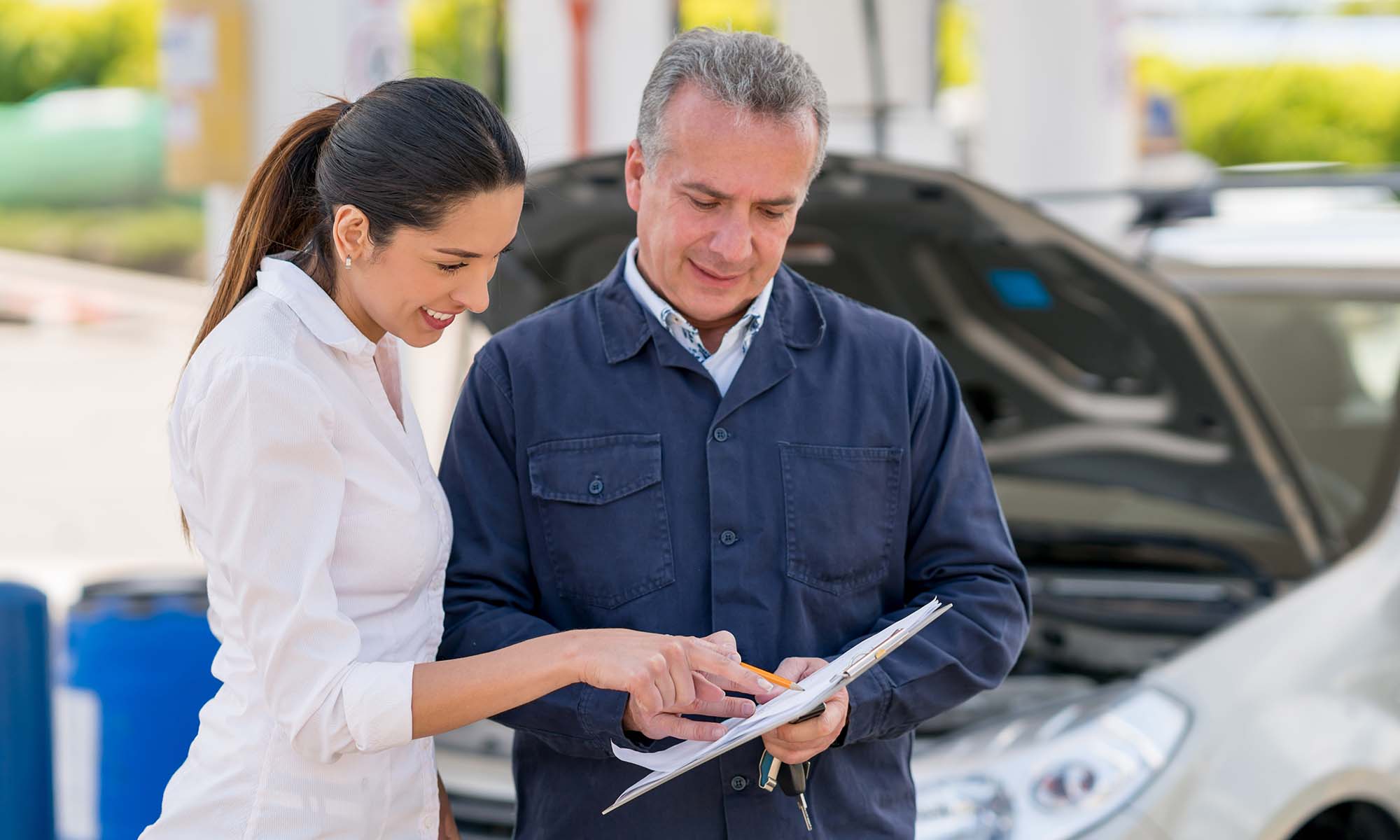 As a car owner, you know how much freedom and fun a vehicle can offer any time of the year. Everything from summer road trips to running errands in the middle of winter can be more enjoyable when you have a car you love to drive. 
But regardless if your car is your pride and joy or just something to get you from point A to point B, making sure it's protected should be your number one priority. An extended warranty, also known as a vehicle service contract or VSC, when provided by anyone other than your car's manufacturer, can help cover the most important components of your vehicle. By taking the time to understand everything you need to know about the fine print of an extended warranty or service contract, you can be certain that your car will have the coverage you're looking for to give you peace of mind while on the road. 
What Is An Extended Warranty? 
When you purchase a new car, it will usually come with a warranty that the car's manufacturer provides, aka the "manufacturer's warranty." This coverage, sometimes referred to as a new vehicle limited warranty or a bumper-to-bumper warranty, is put in place to help cover you as the car's owner from the cost of repairs caused by manufacturing defects. But, while comprehensive, when this original warranty runs out, which is usually between three years or 36,000 miles and five years or 60,000 miles, you will be financially responsible for any issues your car experiences. This is where having an extended warranty or VSC from a third party is very important, as it will pick up right where your factory warranty coverage leaves off.
However, while a warranty or VSC can help you with repairs, it's crucial to know that this coverage differs from any auto insurance policy you may have. So while insurance can cover you in an accident, theft, or other issues, it will not help you with regular wear and tear problems or other unexpected breakdowns. But, with the right extended warranty or VSC coverage, you can keep your vehicle running smoother for longer and make sure you don't get blindsided by expensive repair costs. And depending on the make/model of vehicle you have, having the benefit of an auto protection plan like a warranty or service contract can save you a lot of money throughout your ownership.
Why Should I Have an Extended Warranty?
No matter how well your car has been running lately, it always seems to develop issues when you need it the most or when money is the tightest. But, even if your car is brand new or a used car you've had for years, having the right vehicle protection can mean that you can get your car fixed no matter what happens, so long as the repairs fall under your plan's coverage.
For example, with Endurance, you can choose from a wide variety of plans that will cater to your vehicle's specific needs while being 100% confident that you're not dealing with a scam. In fact, when you're an Endurance customer, you can get industry-leading coverage for your new or used vehicle starting at just $79/month, or you can look to protect your luxury car with the Highline protection plan, meaning no matter your vehicle, there is a plan for you. And for those looking to bundle their coverage while also getting help towards their vehicle's maintenance needs, plans like Advantage can be the perfect fit. 
When you have Advantage, you can get breakdown protection while saving up to $3,500 in maintenance coverage each year, including oil and filter changes, PSI checks, tire rotations, alignment checks, engine diagnostic exams and even help towards your vehicle's state safety inspections. There will even be several special, one-time services available to you when you have Advantage, including cooling system maintenance, a battery replacement, a brake pad/shoe replacement and more.
What to Look For In Your Warranty's Fine Print
When you start shopping for an extended warranty or vehicle service contract, you should always look into everything a specific plan offers. Providers and their plans will all have different requirements, extra features, and coverages, so you must know what you are signing up for to ensure you're getting the coverage you need while also helping to keep it active. 
Understanding what to look for in your plan's fine print will help you get the best possible protection for your vehicle, including:
Eligibility
Not every car will be eligible for each plan offered by a provider. Most of the time, there will be limits such as age or mileage that may make your car ineligible. Providers may offer plans specifically designed for older, high-mileage vehicles, but they may not necessarily offer the protection you would want. 
Your car may also not be eligible, depending on its use. If, for example, you use your car for rideshare or delivery, a provider might have stipulations that will prevent you from getting coverage. However, with an Advantage plan from Endurance, you can be covered no matter what you use your vehicle for or how many miles it has. Even Canadian Grey Market vehicles and those with salvaged or rebuilt titles can get coverage with Endurance, whereas other warranty providers may exclude these vehicles altogether.
Maintenance Requirements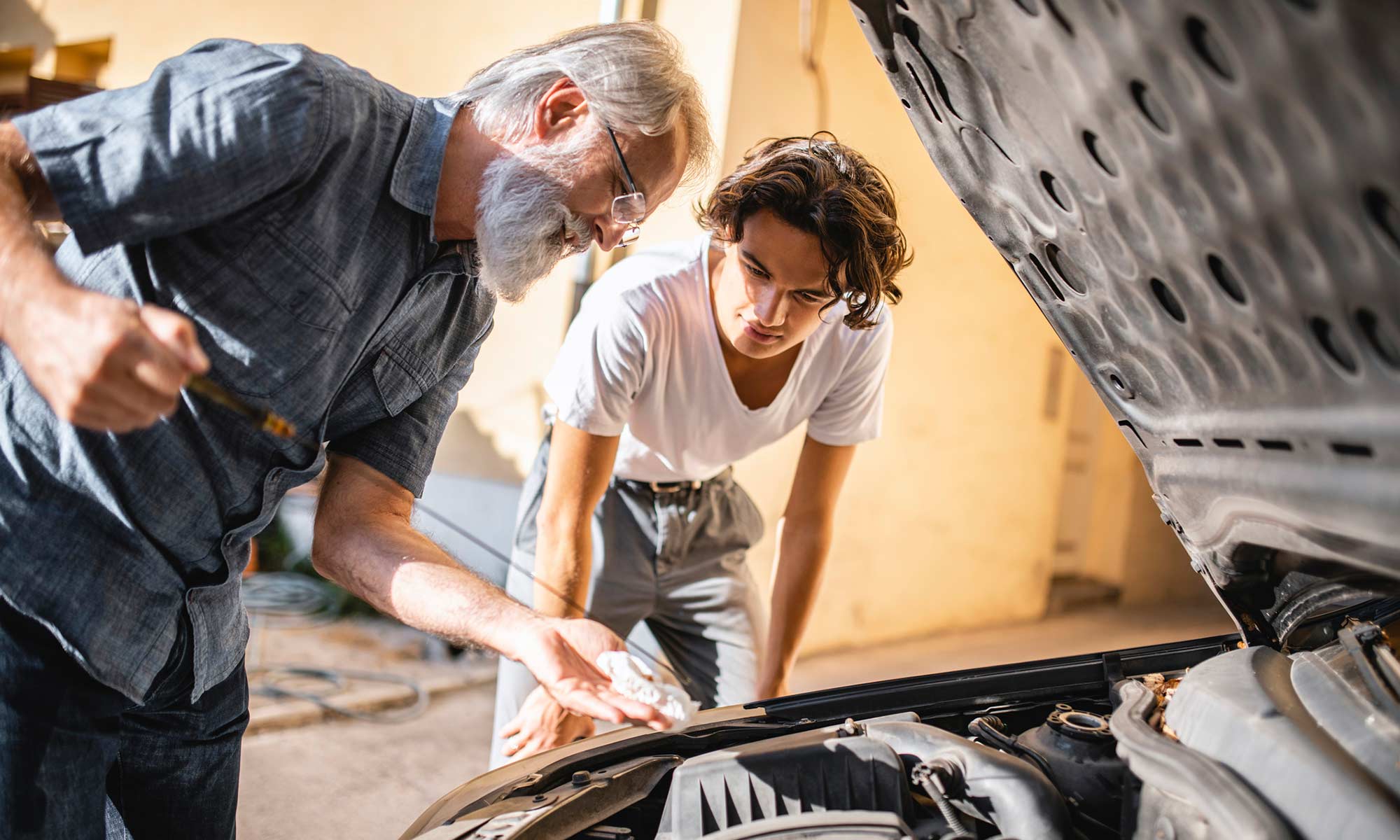 When it comes to keeping any vehicle running for years, routine maintenance is necessary. In fact, following your vehicle's recommended maintenance schedule is something that an auto warranty (extended or factory) or VSC provider will often require to keep your coverage active. This will usually include services like regular oil and filter changes, tire rotations, and transmission fluid changes. 
One of the best ways to ensure that you stay on top of your vehicle's routine maintenance is to get a protection plan that covers it, though not all providers will include this type of coverage. But, while other extended warranties and VSCs will often skip on providing you with maintenance coverage, that's not the case when you have the Advantage plan from Endurance. So while other plans can help you with repairs, only Advantage can help you keep your car running while satisfying the maintenance requirements you need to do to keep your coverage active. 
What Components Are & Aren't Covered
Depending on your plan, some components of your vehicle may or may not be covered. Most providers offer a basic powertrain warranty or coverage plan, covering the most critical components such as the engine and transmission. However, basic plans like this will often have several exclusions, meaning that while they may cover your vehicle's vital components, most others won't be covered. Also, no matter how comprehensive your plan is, most extended warranties or service contracts will not cover things like catalytic converters, airbags, and windshields. 
Overall, if you want the most comprehensive warranty coverage for your car, an exclusionary plan could be your best option. They will cover everything except a small list of exclusions. However, while comprehensive, even exclusionary plans won't usually cover maintenance like an Advantage plan from Endurance, so knowing what will and will not be included in your plan can help you find the right coverage for your specific vehicle, needs and driving habits.
Where to Get Repairs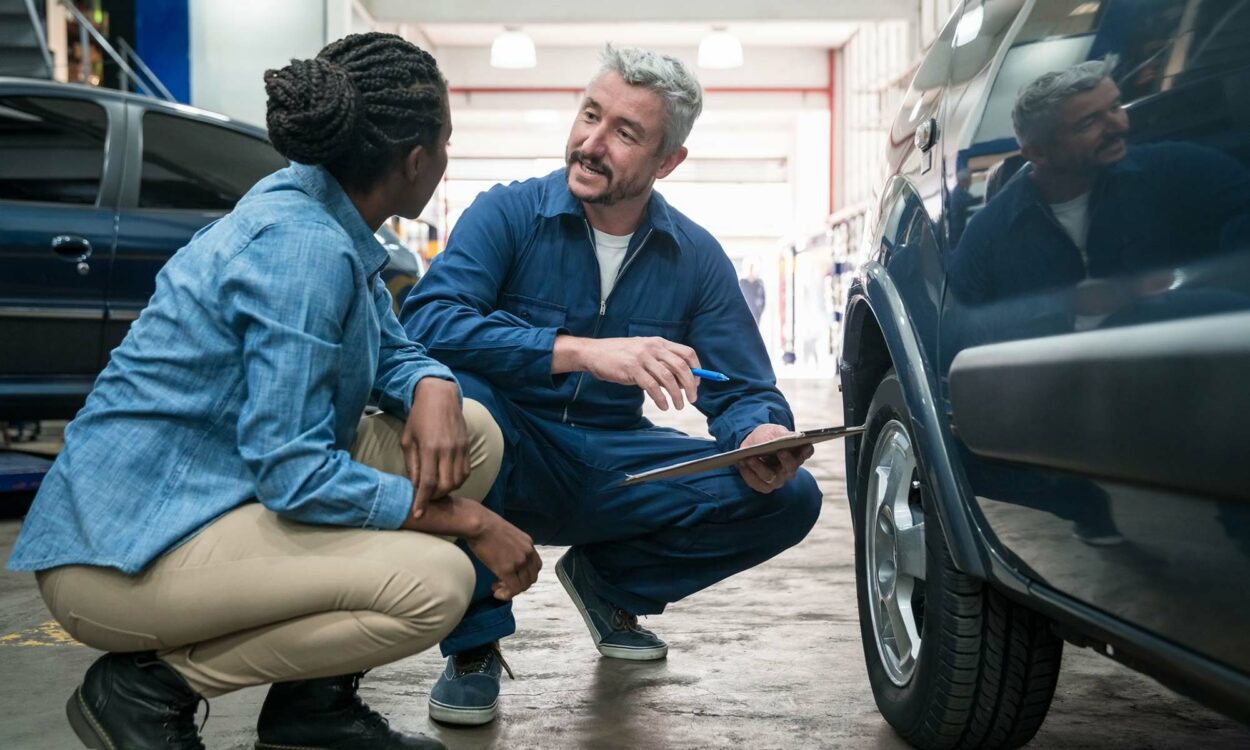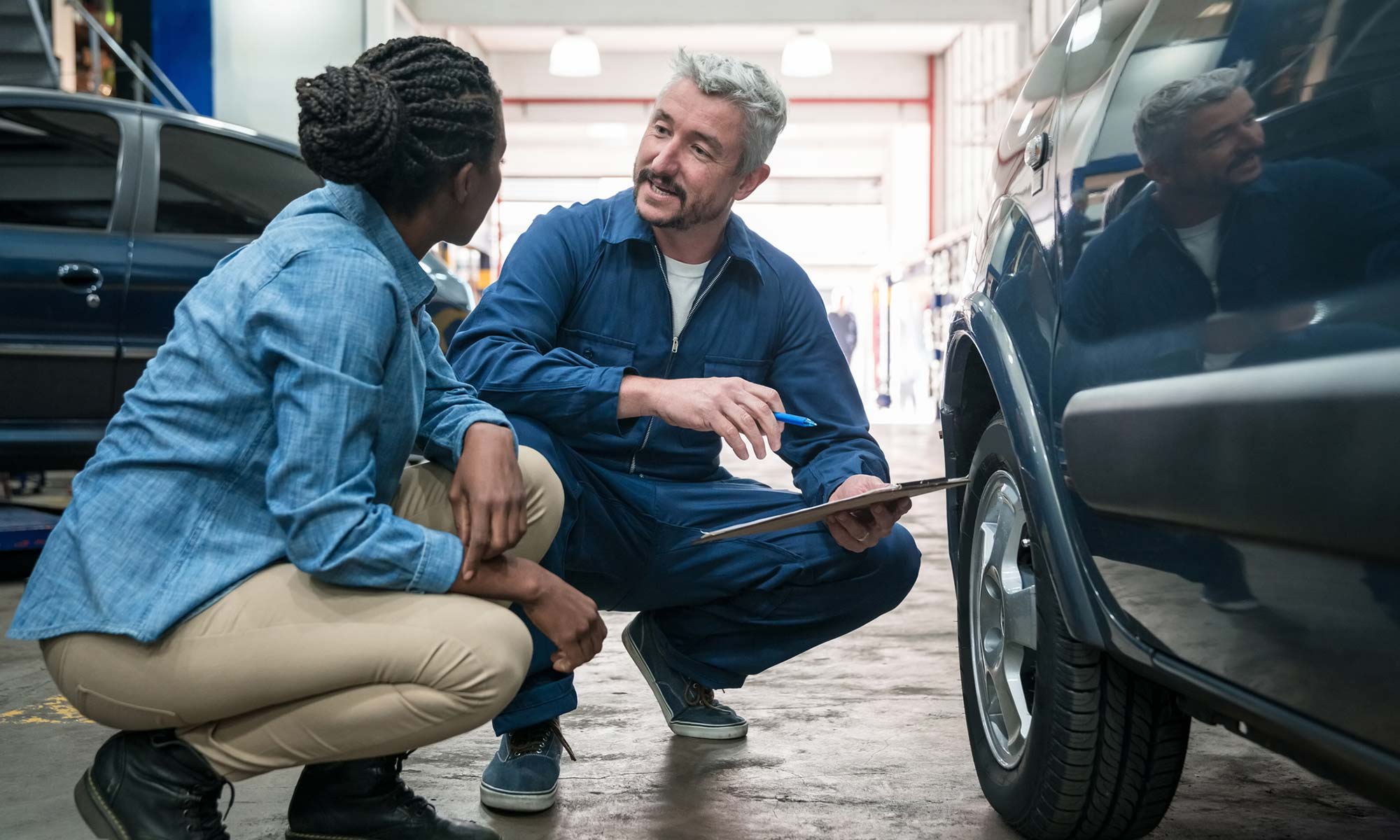 Any extended warranty or VSC may have a stipulation about where you can take your car to get it repaired. For example, suppose you still have your vehicle's factory warranty, or you've purchased an extended warranty from your automaker. In that case, you will usually have to get it repaired at the car dealership. Some third-party providers will also have a specific list of mechanics that you will be limited to. 
Ensuring you know exactly where you are supposed to go for car repairs under your protection plan can help you determine which may be right for you. Or, you can take the worry out of guessing where you can go for repairs when you have Endurance, as every Endurance plan is accepted at any certified repair facility or ASE Certified mechanic across the country—including dealerships. All you have to do is present your Endurance membership and sit back as we work directly with the shop to get your vehicle back on the road as fast as possible. 
Available Perks & Benefits
One of the major advantages of having a vehicle protection plan is getting extra benefits. These can include things like roadside assistance, towing services and even key fob replacements to always feel safe and secure when you are on the road. But, while you can find these kinds of perks from most providers, not all plans offer these extras, so it is essential to check the fine print and see what you get with any plan you are thinking of getting. 
When you purchase an Endurance protection plan, you'll automatically receive 24/7 roadside assistance and towing services. But that's not all, as you'll also get trip interruption coverage and rental car reimbursements, so you can be confident that wherever you are when you experience an unexpected breakdown, Endurance has you covered. Plus, you can get immediate access to an entire year's worth of Endurance Elite Benefits by paying a small activation fee, including extra perks like key fob replacements and up to two replaced or repaired tires per year. You'll even get extra savings, including up to $1,000 toward a replacement vehicle and up to $500 in discounts if you get into a collision ($1,000 total).
Transferability
Before signing on the dotted line, find out if the warranty or service contract is transferable. After all, chances are you won't be keeping your vehicle forever, and since you sign a contract, your provider will lock in your service for a set amount of time. So if you are planning on selling your car or gifting it to someone, you will want to be sure that you can transfer the coverage over to the new owner. 
With a transferable extended warranty, like many of the plans provided by Endurance, you can offer coverage as an added selling point. By having this added benefit of purchasing your car in your listing, you can attract more buyers. This will help your car fetch a higher price as the next owner will be able to enjoy the exact same coverage you had for the vehicle. 
Length of Coverage
Make sure you know how long your contract is for and when you will need to renew it. When you sign up for a warranty or vehicle service contract, there will be certain terms and conditions that you will need to be familiar with, like how long your vehicle is covered. Knowing when your contract is up will help you ensure that you don't lose your coverage. 
Usually, a VSC from a third-party company can be as long as the car is eligible. In some cases, this can be for up to ten years. As long as the vehicle is still within age and mileage limits, you can keep extending your coverage. For example, owners of select luxury vehicles from automakers such as Mercedes-Benz, Audi, Porsche, BMW, Jaguar, Land Rover, and more up to eight years old and under 80,000 miles can get coverage with the Highline protection plan.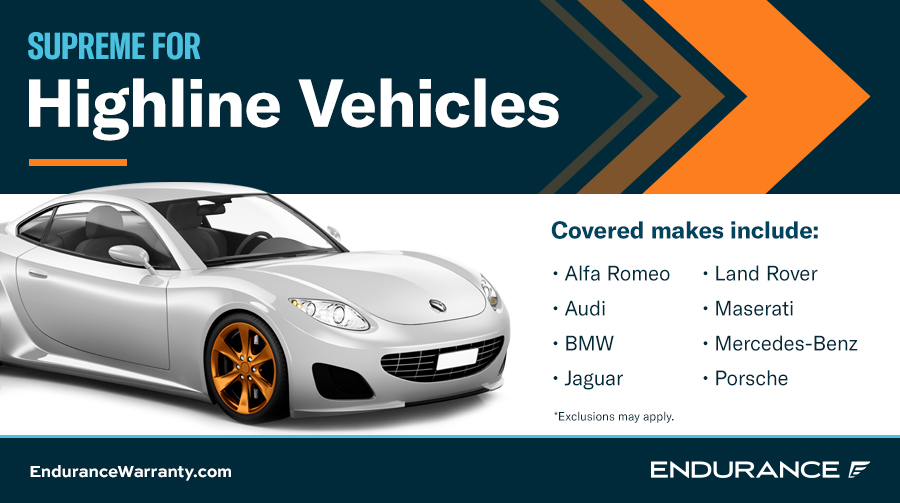 Money-Back Guarantees
Everyone can change their mind on something after taking the time to think about it, and the same goes for your coverage. That's why most extended warranty providers, including Endurance, have money-back guarantees to ensure you're happy with the coverage you've chosen. For most, this money-back guarantee will be for 30 days, which also usually coincides with any applicable "waiting period" you may have to sit through before your coverage is active.
Deductible
A deductible is the maximum amount of money you will have to pay when bringing your vehicle into a repair shop. The extended warranty provider will pay for any expenses beyond that amount. Due to this, it's also important to make sure that you understand how much of a deductible you will be responsible for with your new vehicle protection program.
Knowing the deductible for your specific contract is important because it will help you be prepared for when you need to take your car to a mechanic. Deductibles are usually in the $75 to $250 range, but this will heavily depend on your type of plan and what kind of coverage you have for your car. 
Protect Your Vehicle with the Perfect Plan from Endurance
Before you sign the contract for your vehicle protection plan, it is incredibly important that you know what you are signing up for and what is included (or not) in your coverage. Knowing the ins and outs of the fine print will help you get the perfect plan for your car and give you peace of mind knowing you're protected on the road. 
Whether your car is brand new, 20 years old, or anything in between, there's an Endurance protection plan that can help protect it and you from expensive repair bills. These include plans like Highline, which covers select luxury vehicles, and Advantage, which can help cover rideshare and delivery vehicles while coming with up to $3,500 in maintenance services, including up to three oil changes (and filters), engine diagnostic exams, alignment checks, and much more. Or, you can simply find the basic powertrain or drivetrain coverage you need with plans starting as low as $79/month.
You can also get a year's worth of Elite Benefits just by purchasing any Endurance plan. Just find your plan, pay a small activation fee and get perks like key fob replacements and up to two replaced or repaired tires per year. Your Elite Benefits will also provide $1,000 towards a replacement vehicle and $500 in collision discounts ($1,000 limit). 
To learn more about an Endurance protection plan, you can request a free quote or give the award-winning Endurance customer care team a call directly at (800) 253-8203 to speak with one of our dedicated representatives. Also, be sure to visit the Endurance Blog for even more helpful articles on various automotive topics such as expert maintenance tips, make/model comparisons, road trip guides, and much, much more.
More like this
Extended Warranty

The advantages of having an extended warranty can't be overstated when a surprise car repair pops up. Coverage can make a difference during a breakdown, thanks to protection against expensive..

Read More

Extended Warranty

Nothing beats being able to hit the open road and head wherever you like, whenever you like. Plenty of drivers fall in love with our vehicles, maintaining them with total..

Read More

Extended Warranty

There's a lot to get excited about buying a new or used car, but one feature that often gets overlooked is the manufacturer's warranty. Understanding this coverage helps owners maximize..

Read More