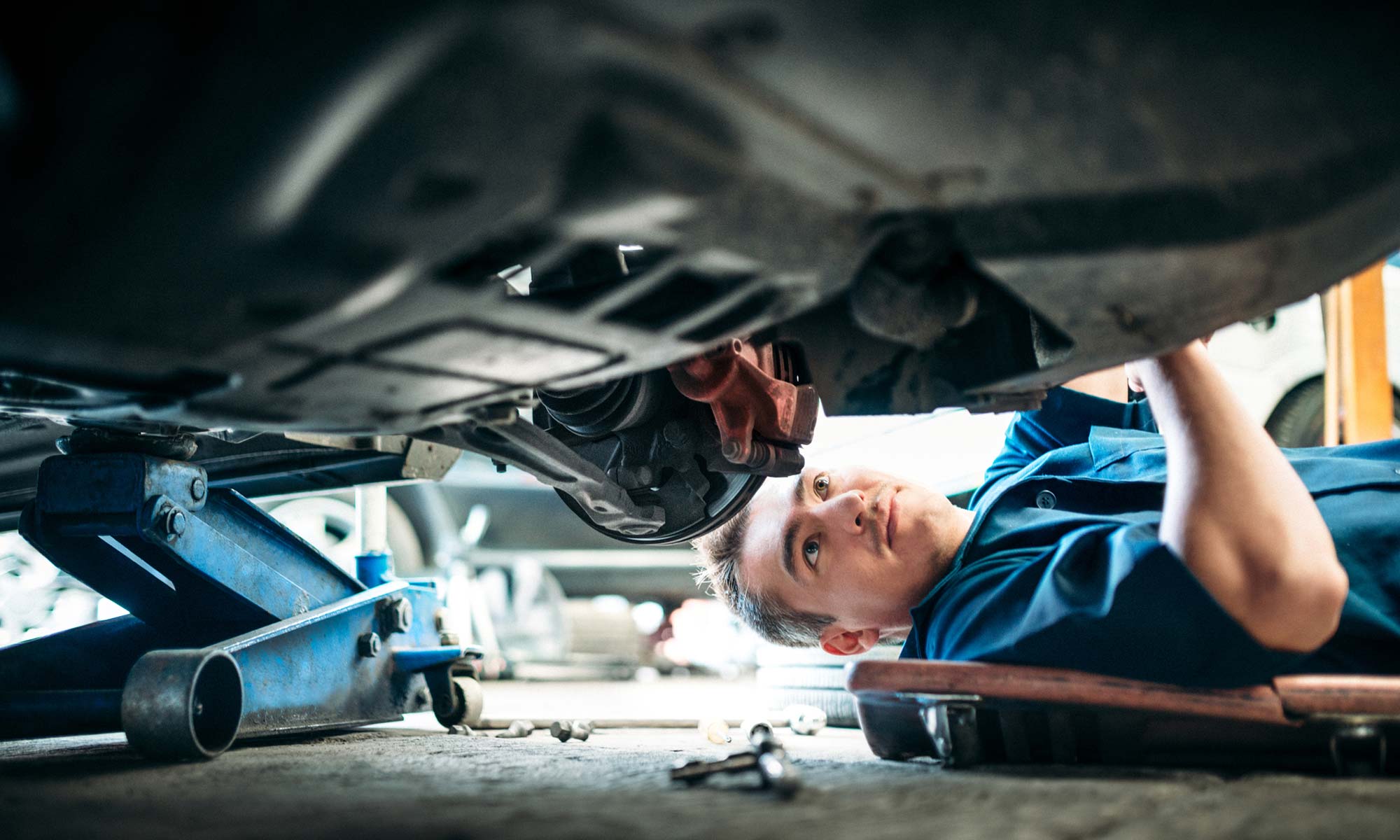 Whether it's finding enough cargo room for sports equipment or the towing capacity needed for all of your camping gear, purchasing a new or used car can be very exciting and open up many possibilities for you and your family. But, while signing on the dotted line and driving off the dealership can be a time to remember, there's still more that comes with being a vehicle owner. From unexpected breakdowns, necessary repairs or routine maintenance, there are other expenses when it comes to owning a vehicle that can end up being even more expensive than the actual purchase price. 
You can help prevent expensive auto repair costs and give you peace of mind when it comes to your new car or used vehicle, especially once your manufacturer's warranty coverage expires, with an extended car warranty.
What Is an Extended Car Warranty?
An extended car warranty (also referred to simply as an extended warranty) is not technically a "warranty" unless it comes directly from your vehicle's automaker. Instead, any auto protection plan you purchase from a third-party provider to "extend" your factory coverage is a vehicle service contract (VSC). Like a warranty from an automaker, VSCs will help you cover the cost of unexpected car repairs and other breakdowns that aren't covered by your typical auto insurance, mechanical breakdown insurance (MBI) or gap coverage you may have. But while an extended warranty can help you save when it comes to trips to a repair shop, you still may be left wondering why exactly you would need extended warranty coverage?
Well, while most automakers offer car-buyers a manufacturer's warranty to help cover the cost of repairs caused during the manufacturing process or due to the car's design. This is called the factory warranty, and there are a few different types. 
These can include:
Overall, while most automakers will have forms of the above coverages, all factory warranties are different and will vary from automaker to automaker, so it's best to check to confirm you still have coverage. Additionally, while providing comprehensive coverage for almost every single part of your vehicle, the one downside of a factory warranty is that it will eventually run out. For most vehicles, this will usually happen anywhere between 3 years/36,000 miles or 5 years/60,000 miles, meaning if you've purchased a used car, the chances are that coverage has already expired. That means you'll be left paying for those expensive auto repair costs on your own — unless you have an extended warranty or vehicle service contract. But what exactly do they cover?
What Do Vehicle Service Contracts Cover?
Vehicle service contracts are an excellent choice for people who drive high-mileage cars or rely on their vehicles for their jobs due to the coverage options VSCs offer. Depending on the type of coverage you choose, you can get protection for the most critical components of your vehicle, though there will still be some things that any VSC will not cover. For example, one major component of any gas-powered vehicle not covered by any extended warranty or VSC is your car's catalytic converter. 
While most catalytic converters are covered under the Federal Emissions Warranty in the event of failure within 8 years/80,000 miles, a VSC will not replace it if it is stolen or if it fails after that period. And while airbags and windshields will also not be covered under a VSC, they are often covered under your standard insurance policy, provided they meet the criteria outlined in your contract. 
Generally, VSCs will cover shocks and struts, head gaskets, wheels and tires, and other various components of your engine, transmission, cooling/heating system and more. Additionally, one of the benefits of getting a VSC from a third party and not your car's dealership is your choice of coverage options. For example, by choosing between any one of Endurance's comprehensive auto protection plans, you can choose what is covered and what your contract will help pay for, depending on your individual needs, giving you more options and peace of mind. You can even find coverage for select luxury vehicles with our Highline protection plan, including those from automakers such as Audi, BMW, Mercedes-Benz, Porsche and more.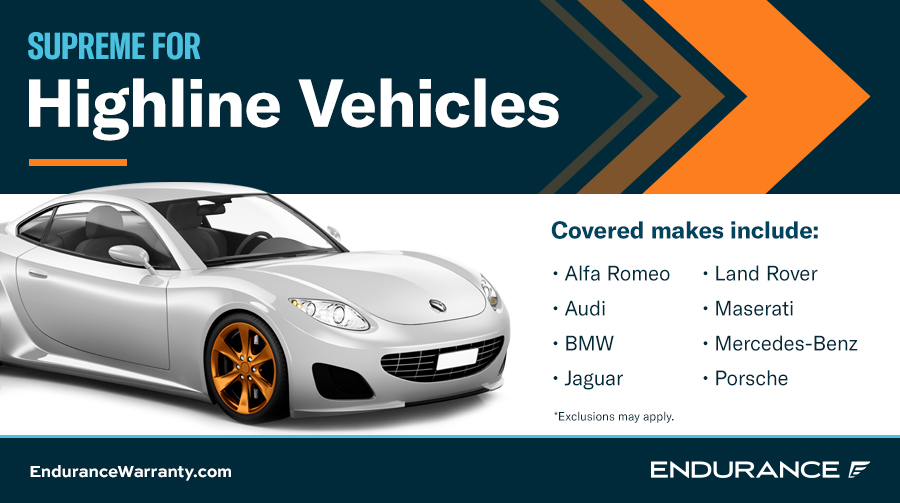 How Can Vehicle Service Contracts Help Me Save? 
A VSC can help you save on many different car repairs you might be confronted with as a car owner. It can help pay for things that would otherwise come out-of-pocket and could increase your vehicle's total cost of ownership, including regular repairs and even maintenance, helping you save in the long run. 
A common repair with the Toyota Corolla, for example, is a cracked or damaged fuel tank. If this issue. A VSC can help you pay for this repair, which would cost you between $883 and $973 without that coverage. Understanding some of the most common repairs needed for your particular vehicle can help you choose the right VSC plan for you and your vehicle. 
With an auto protection plan from Endurance, you can rest easy knowing you'll have help when it comes to unexpected repairs. This will help keep your car running smoother for longer and ensure that you will get repairs done and that they don't become more serious and expensive later on down the road. You can also find coverage for some select luxury vehicles with Endurance's Highline protection plan, including those from popular automakers like Land Rover, Audi, BMW, Mercedes-Benz, Jaguar, and more. And as an Endurance customer, you'll also be able to take your vehicle to any certified repair facility or ASE Certified technician for repairs, letting you get back on the road as soon as possible. 
Can My Vehicle Service Contract Help Me Save on Maintenance?
One of the biggest benefits of having a vehicle service contract for your car is getting maintenance coverage on top of comprehensive breakdown protection. Properly maintaining your car is the best way to ensure that it runs for as long as possible and that more expensive repairs don't crop up. Having maintenance coverage for your vehicle will help you stay on top of the car's upkeep and ensure that you can afford to stick to the recommended maintenance calendar for your particular vehicle, such as the Advantage auto protection plan from Endurance. 
This comprehensive protection package offers up to $3,500 in maintenance for your vehicle, including services like up to three oil changes, alignment checks, tire rotations and more. With coverage like this, you can be sure that your vehicle will be in top shape every time you get in it to go for a ride. You also automatically get 24/7 roadside assistance, trip interruption, rental car coverage and access to the Endurance Mobile App when purchasing any Endurance protection plan. You'll even be eligible for a full year of Elite Benefits, including perks such as up to two tire replacements or repairs, collision discounts, key fob replacements and more with just a small activation fee.  
Save on Essential Repairs & Maintenance with Endurance
Keeping your car covered from the costs of unexpected auto repair bills is essential in helping you feel confident when you are out and about. With an Endurance auto protection plan, you can protect yourself and your vehicle from unexpected breakdowns and repairs for its most vital components, including the engine and transmission. You can save up to $3,500 while helping to ensure you're meeting all of your car, truck, or SUV's maintenance needs with the help of Advantage, including services such as three oil and filter changes, alignment checks, engine diagnostic exams and more. Or, you can even find coverage on select luxury vehicles with the Highline protection plan. You'll also get extra peace of mind knowing you have 24/7 roadside assistance, trip interruption coverage and rental car reimbursements to get back on the road fast wherever you are on the road. And, for just a small activation fee, you can enjoy an entire year's worth of extra perks and savings, including collision discounts, tire replacements or repairs, and more with the Endurance Elite Benefits.
Give a member of our award-winning customer care team a call directly at (800) 253-8203 or request a free quote to learn more about how Endurance can help protect you and your vehicle. You can also find even more articles on other informative and helpful automotive topics, such as DIY car maintenance tips, expert auto advice, extended warranty comparisons guides, vehicle buying guides and more by visiting the Endurance blog. 
More like this
Cost and Price

If one thing's true about car ownership, it's that it doesn't come cheap. No matter what vehicle you own, whether a used or new car, maintenance fees and unexpected repairs..

Read More

Cost and Price

An extended car warranty provides new and used car buyers with a financial safety net against expensive car repairs due to mechanical breakdowns after a factory warranty expires. However, every..

Read More

Cost and Price

Today, many car owners are having difficulty paying for unexpected and expensive car repairs. Recent reports indicate that less than half of Americans can pay for more than $1,000 in..

Read More