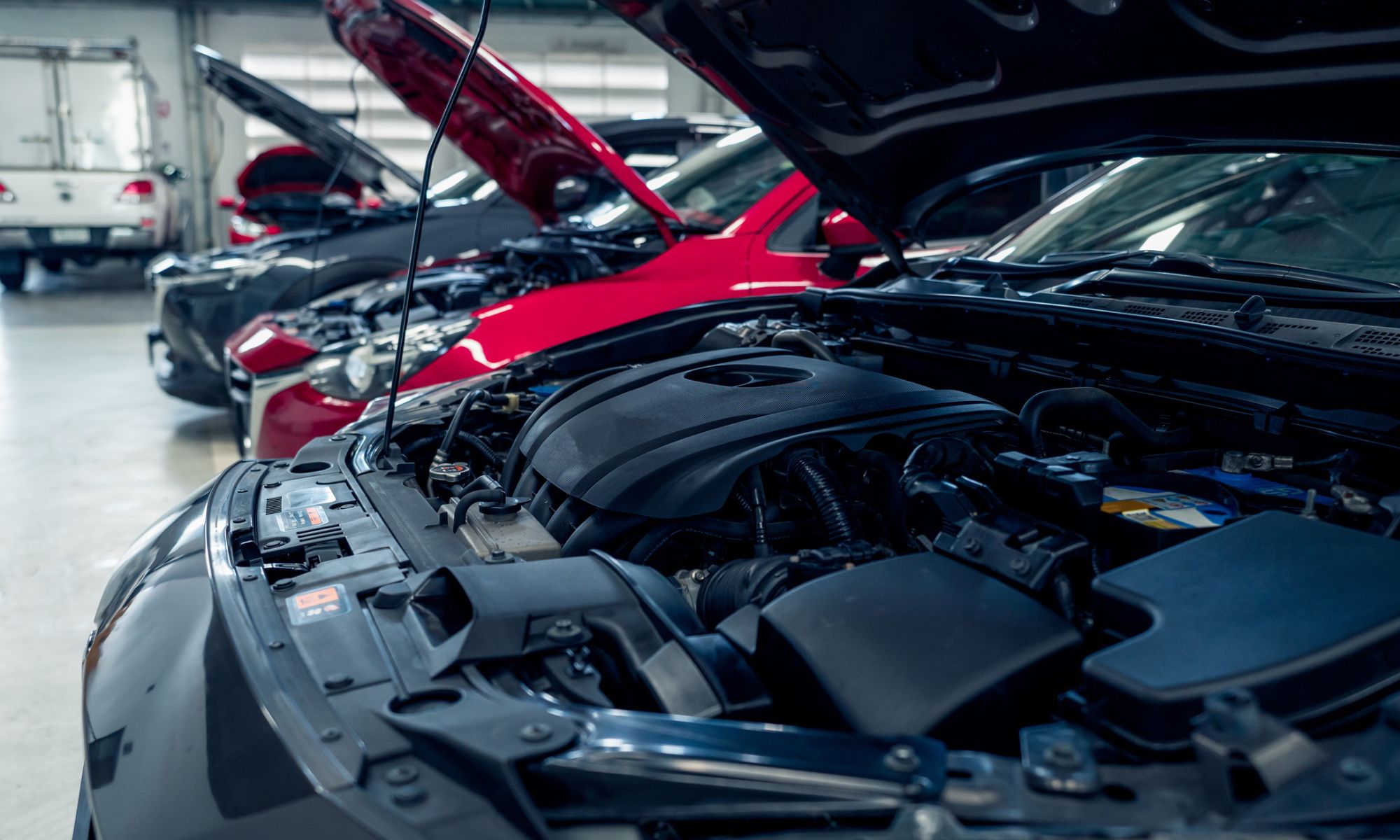 Buying a car can be exciting, from choosing your make and model to the upgrades that fit your lifestyle. However, before agreeing to a car loan, it is important to understand the cost of car ownership over time to assess how much you can realistically afford. In addition to the monthly payment that covers the sticker price of your vehicle and your financing interest rate, there are additional costs associated with car ownership to consider while you're setting your budget, including the cost of routine car maintenance.
Let's explore the average car maintenance costs to more accurately determine how much you can genuinely afford.
The Importance of Routine Car Maintenance
Although it is tempting to procrastinate on routine car maintenance to save on vehicle expenses, delaying or ignoring maintenance can cost you more in the long run in expensive car repair costs. Following your recommended vehicle maintenance schedule can help you catch a small problem, such as an oil leak or brake pad replacement before it becomes an expensive engine repair or wheel replacement. Not only can maintenance save money in car repair costs, but it can also save money on fuel costs, keep your car running smoother and longer, and ultimately, keep you safe on the road.
Average Car Maintenance Costs
Auto maintenance is necessary for both new vehicles and used cars to protect your investment. The average cost of vehicle upkeep varies on a wide variety of factors. These include vehicle make, model, age, mileage, whether you do repairs yourself, and if your car dealership, extended warranty, or auto protection plan covers vehicle maintenance. Regular maintenance includes oil and filter changes, windshield wipers, alignment checks, tire rotations, and battery replacements.
Besides consulting your owner's manual, here are a few common items and average car maintenance costs per year to consider:
Oil and Filter Changes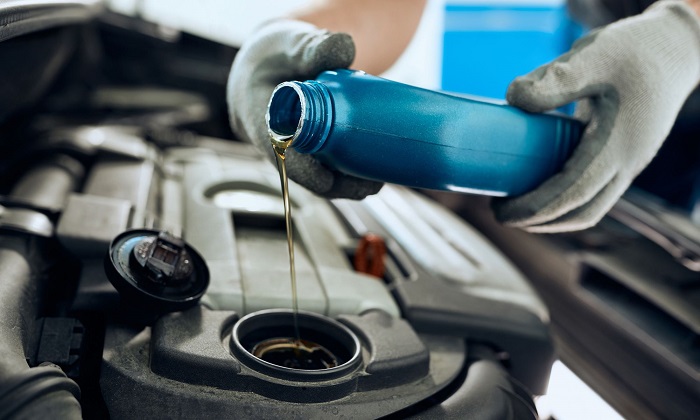 Your vehicle operates with several complicated systems with intricate components that can move quickly for long periods. Traditional vehicles require oil to keep these moving parts lubricated, reducing heat, friction, and excessive wear and tear. Vehicles can consume a lot of oil, gathering dirt, metal shavings, and other particles.
An oil filter reduces the bulk of contaminants entering your car engine. However, oil filters can clog over time. Once your filter accumulates too much debris, excess pressure opens a bypass valve, allowing particles into the engine, and putting extra strain on your vehicle.
Wiper Blade Replacement
Although they don't seem very impressive at first glance, your windshield wipers have a big job to do when you're in an unexpected downpour or the truck in front of you sprays mud across the front of your car, covering your windshield. Your windshield wipers keep your windshield clean of buildup, moisture, snow, debris, and more. Exposure to the elements, age, and normal wear and tear eventually cause windshield wiper blades to become ineffective, rip, or even fall off the blade arm altogether. Streaks or film left on the windshield after wiper use indicate it is time to replace the blades. However, routine maintenance can spot potential problems before your blades fail, putting you and your passengers at risk.
Wheel Alignment
Part of your basic car maintenance cost budgeting should include wheel alignment services. Although it isn't a car expense every month, misaligned wheels can reduce fuel efficiency, cause tires to wear out quicker, and impact overall driving performance. Hitting a bump or driving off-road can cause a vehicle's wheels to become misaligned. However, misalignment also happens over time with daily driving. Having your tire and wheel alignment checked and adjusted can keep your vehicle driving safely and efficiently.
Tire Rotation
Your tires are essential parts of your vehicle, so keeping them operating at their best is vital. In addition to checking the tread depth and air pressure, it is crucial to rotate your tires regularly. Each tire on your vehicle plays a different role. For instance, front-wheel drive vehicles rely on the front tires to drive the car, resulting in faster wear. By changing out the positioning of all four of your tires with routine tire rotations, your tire tread will wear more evenly, extending the life of your tires and promoting a smoother and quieter driving experience.
Battery Replacement
A dead car battery is one of the most common calls for roadside assistance. Without a running battery, your vehicle won't drive. Unfortunately, your car battery can wear out over time, from old age to too many short trips that don't give it enough time to recharge, leaving electrical connections running or extreme weather conditions. In addition, the components inside your battery can become less effective over time, taking longer to start. Ignoring the symptoms of an old or worn car battery can be inconvenient, cause other systems within your vehicle to malfunction, and put extra strain on your car starter and alternator.
Planning for Unexpected Auto Repairs
Routine car maintenance may increase the price you pay in car expenses per month or per year. However, car maintenance costs are often cheaper than car repair prices. However, even following a recommended maintenance schedule, parts wear out, and car accidents or mechanical breakdowns can happen anytime.
Therefore, part of car ownership is planning and budgeting for car maintenance and expensive vehicle repair costs when it becomes necessary. However, studies show that 1 in 3 drivers cannot afford the cost of unexpected car repair bills. Fortunately, car insurance and car warranty programs can reduce costs in emergencies.
Car Insurance
Auto insurance protects your budget against the unexpected costs associated with car accidents. Although car insurance is required in nearly every state, it is helpful to customize a policy that suits your driving style and needs. Car insurance companies cover expenses from car accidents, such as repairs, medical bills, and lost wages. However, most car insurance plans and insurance premiums do not cover repairing mechanical breakdowns due to normal usage.
Car Warranty
A car warranty is different from car insurance. Rather than covering costs related to a car accident, a car warranty protects you from the financial burden of car repairs related to breakdowns. Factory warranties protect new cars, meaning the auto manufacturer guarantees their vehicles, bumper-to-bumper, against mechanical failures for the first three years or 36,000 miles. After the factory warranty ends, many dealerships offer limited extended warranties for used cars, although rarely as comprehensive or inclusive as the original factory warranty.
If your factory warranty has expired, you are not eligible for an extended car warranty, or you are looking for alternative solutions, third-party auto protection plans are available from providers such as Endurance Warranty, CARCHEX, Olive, and more. Although not an extended car warranty by definition, since only a manufacturer can extend the factory warranty, these providers offer impressive, comprehensive coverage with additional benefits not provided by dealerships. An auto protection plan can help drivers avoid costly car repair bills with customizable and flexible monthly payment plans. Some providers even offer vehicle service contracts (VSC), including routine vehicle maintenance coverage solutions.
Endurance Warranty Can Save on Car Repair Costs
Whether you own a Kia, Toyota, Chevrolet, or BMW, routine car maintenance and repairs are essential to car ownership and can directly impact how much a car costs. To avoid breaking the budget, these true costs should be considered when buying a new or used car. While it is difficult to plan for the unexpected, breakdowns do happen, and typically when we are least expecting them. Endurance can help protect you when it does.
Endurance Warranty offers a wide variety of customizable vehicle protection plans to fit different lifestyles and needs, including coverage plans for many vehicle types excluded from dealership-extended car warranties. Coverage options are available for any type of car, including luxury vehicles, hybrid vehicles, high mileage and older cars, vehicles with salvage or rebuilt titles, and even vehicles used for commercial purposes, like rideshare or delivery drivers. No matter which plan you choose, every plan is risk-free, with a 30-day money-back guarantee.
In addition to your choice of plans, every Endurance coverage option comes with a suite of additional perks, such as 24/7 roadside assistance and towing, trip interruption coverage, rental car reimbursement, and more. You can use your benefits to get your vehicle repaired at a dealership, ASE Certified mechanic, or repair shop. Plus, you can save even more if you activate Endurance Elite Benefits. For a small $20 fee, you'll enjoy a full year of Elite Benefits, including tire repair or replacement, key fob replacement, collision discounts, and more.
For a FREE quote, contact our award-winning customer service team by calling (800) 253-8203 or shop online today. You can also explore more resources on the Endurance blog, including answers to your frequently asked questions and helpful articles that tell you if Nissans are expensive to maintain, common Range Rover service and repair costs, and how to save even more on car repairs.
More like this
Finance

Calling the U.S. auto market of the past few years "unusual" is an understatement. The effects of the COVID-19 pandemic, manufacturing slow-downs, and low inventories have challenged car buyers. The..

Read More

Finance

For many car enthusiasts around the world, finally saving up enough money to purchase a luxury car is a huge goal in life. Whether that new car is manufactured by..

Read More

Finance

With the annual cost of car ownership only ever on the increase, it isn't surprising that so many drivers are investing in extended warranties. After all, why empty your wallet..

Read More