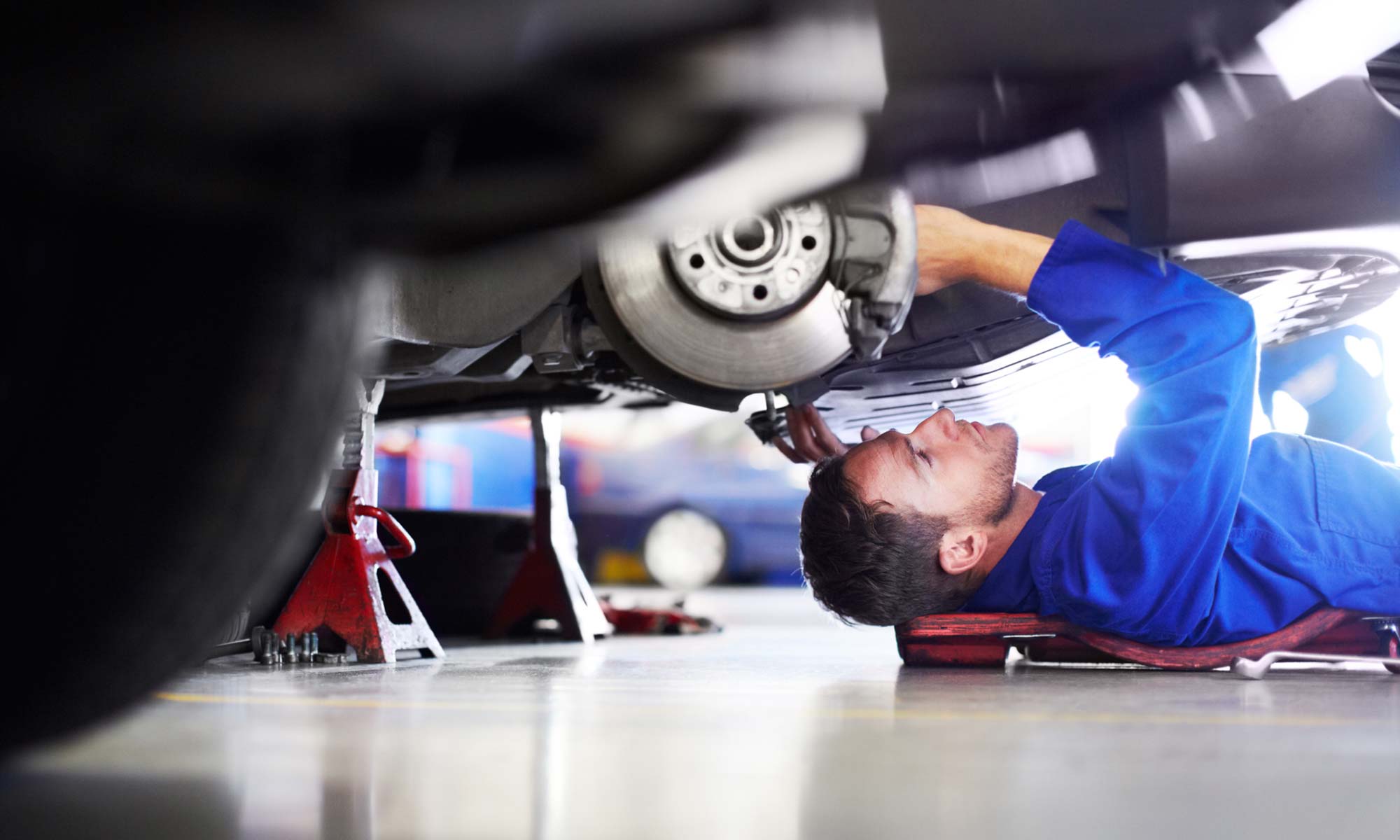 Owning any new or used car, truck or SUV can offer up a world of opportunities and freedoms, especially for new drivers. Instead of being stuck at home, scheduling a ride-share service or waiting on often unreliable public transportation, you can go anywhere or do anything you need to do — whenever you want.  
To help you keep your newfound freedoms, it's essential first to take care of your vehicle. One of the most sure-fire ways to help you do this is by following your manufacturer's recommended maintenance schedule. In other words, giving your car routine "tune-ups" can help keep it running properly throughout the year and for years to come. 
What Is a "Tune-Up" for a Car?
Simply put, a tune-up describes the regular preventative maintenance any vehicle needs to ensure that it continues to run as efficiently as possible for as long as possible. Tune-ups are especially vital for older vehicles or those with high mileage, as heavy and prolonged use can often lead to a higher chance for potential issues. Tune-ups will also help to remedy any of the issues you may be experiencing when your vehicle's check engine light is on.
During a tune-up, a certified auto repair facility or ASE Certified mechanic will check and adjust various components and systems on your vehicle while also replacing any common wear and tear items that can affect your vehicle's overall performance.  You can even do DIY maintenance that will be included in your vehicle's regular tune-ups at home to help you save. These can include things such as checking your tire pressure (PSI), changing your engine oil, checking all essential fluids (such as coolant or transmission fluid) and changing your spark plugs.
Regular tune-ups are also always recommended throughout the lifetime of any vehicle. Even newer cars require regular tune-ups, which are usually laid out in your vehicle's recommended maintenance schedule found in your owner's manual. 
Common Tune-Up Services
While what your vehicle ultimately undergoes during its tune-up will vary based on your specific make/model, there will generally be several regular services that can take place. These will typically include:
Checking Your Tire Pressure
You should keep your vehicle's tires at the specified PSI stated by your manufacturer on your door jam decal. You can also find this information in your owner's manual. When you take in your vehicle for a tune-up, you can ensure that the auto repair facility or certified mechanic will be checking your tire pressure. 
You can also help your vehicle stay a step ahead of this essential service by checking and refilling your tire's PSI at home for free. All you will need is a tire pressure gauge and to know what your vehicle's recommended PSI is. If you notice that your tires are overinflated, simply release some air until you are at the recommended level. If your tires are deflated, take them to a local gas station to use a free (or relatively cheap) air pump. Many tire shops offer free tire pressure checks as well.
You can save when it comes to your vehicle's next PSI check and other essential services with the help of an EnduranceAdvantage™ breakdown protection plan. Designed to protect your vehicle from the cost of unexpected breakdowns and repairs, each EnduranceAdvantage package also comes with up to $3,500 in regular maintenance services, including PSI checks, tire rotations, alignment checks and more.  
Getting Your Oil Changed
Changing the engine oil is one of the most common (and vital) things you can do for any vehicle. In fact, it is so vital that it is recommended to have your oil changed at least every three months or 3,000 miles, whichever comes first. Many late-model vehicles can have longer oil change intervals due to the efficiency of newer engines and the available oil types. No matter how old your vehicle is, failing to change your engine's oil can lead to several significant issues, such as your engine stalling, misfiring, or a loss in overall fuel economy. 
Despite how essential it is, changing your oil is relatively cheap and is one of the easiest ways to maintain your engine. For example, an oil change on a Cadillac Escalade can cost anywhere between $126-$137. 
No matter the make, model or age of your vehicle, you can save up to $3,500 on the cost of up to three oil and filter changes and other essential services with EnduranceAdvantage vehicle protection plan. You can even receive several special, one-time services such as a brake pad/shoe replacement, a battery replacement, cooling system maintenance and more.
Having Your Air Filter Changed
The engine air filter (not to be confused with your cabin air filter) in your vehicle needs to be changed every 12,000 to 15,000 miles. Without a clean engine air filter, you could be left experiencing several different issues, such as misfirings or other ignition issues, decreased fuel economy, or an overall decrease in engine performance. 
To help you save, changing or cleaning your engine air filter is relatively easy and can be done at home by following a few simple steps. If you would rather have peace of mind knowing a certified repair facility or mechanic changed your air filter, you still won't be breaking the bank. Even larger vehicles such as the Ford F-150 will cost an average of $43-$51 to replace the engine air filter.  
Getting Your Tires Rotated
Having your tires balanced and rotated at the proper intervals is crucial to ensuring your tires wear evenly and last as long as possible. Due to this, all tune-ups should include a tire rotation. To help you know if it's time to rotate your tires, a quick way to check your tire's tread is by using the "penny trick." Just insert the coin into the tread with President Lincoln's head facing upside down. If the tread is down below the top of his head, it is time to replace your tires. Failing to do so could lead to several costly and dangerous issues, such as experiencing a tire blowout or loss of control, especially when driving in slippery or icy conditions.
If your tires are still good, be sure to have them rotated at least every 6 months or 6,000-8,000 miles, whichever occurs first. This also includes any snow or winter tires your vehicle may also use during the fall and winter months. While essential, tire rotations are also very affordable, costing only $44-$55 on a BMW X5.
Save On Your Car's Next Tune-Up with Endurance
Advantage
Regular tune-ups can help ensure any vehicle stays running properly for longer. With a vehicle protection plan such as EnduranceAdvantage, you can rest easy knowing you can save up to $3,500 in regular maintenance services. This includes many vital tasks your car needs during its tune-ups, such as up to three oil and filter changes, tire rotations, PSI checks and alignment checks. You can even get engine diagnostic exams and state safety inspection services — at no additional cost to you. Each EnduranceAdvantage package also comes with several special, one-time services such a battery replacement and cooling system maintenance for even more coverage and savings.
Additionally, every Endurance customer will also receive access to a full year of Elite Benefits with the purchase of ANY of our protection plans and a small activation fee. That includes perks such as up to two tire repairs or replacements per year, 24/7 roadside assistance, key fob replacements, up to $1,000 in total loss protection and more!
To learn more about how an Endurance vehicle protection plan can help you, request a free, no-obligation quote or give us a call directly at (800) 253-8203. You can also visit our Learning Center to find more articles on various automotive topics, including vehicle buyer guides, extended warranty comparisons, expert auto tips, answers to FAQs and much more. 
More like this
Expert Auto Tips

Being a car owner can be an incredibly rewarding experience, especially if you take pride in your vehicle's condition and performance. Cars that are well taken care of will generally..

Read More

Expert Auto Tips

No matter what kind of vehicle you own, staying on top of its care and maintenance should always be a top priority. Cars that are well taken care of and..

Read More

Expert Auto Tips

There is one integral system of your vehicle, which without it would result in your vehicle being nothing more than a paperweight. The fuel system keeps your vehicle moving down..

Read More