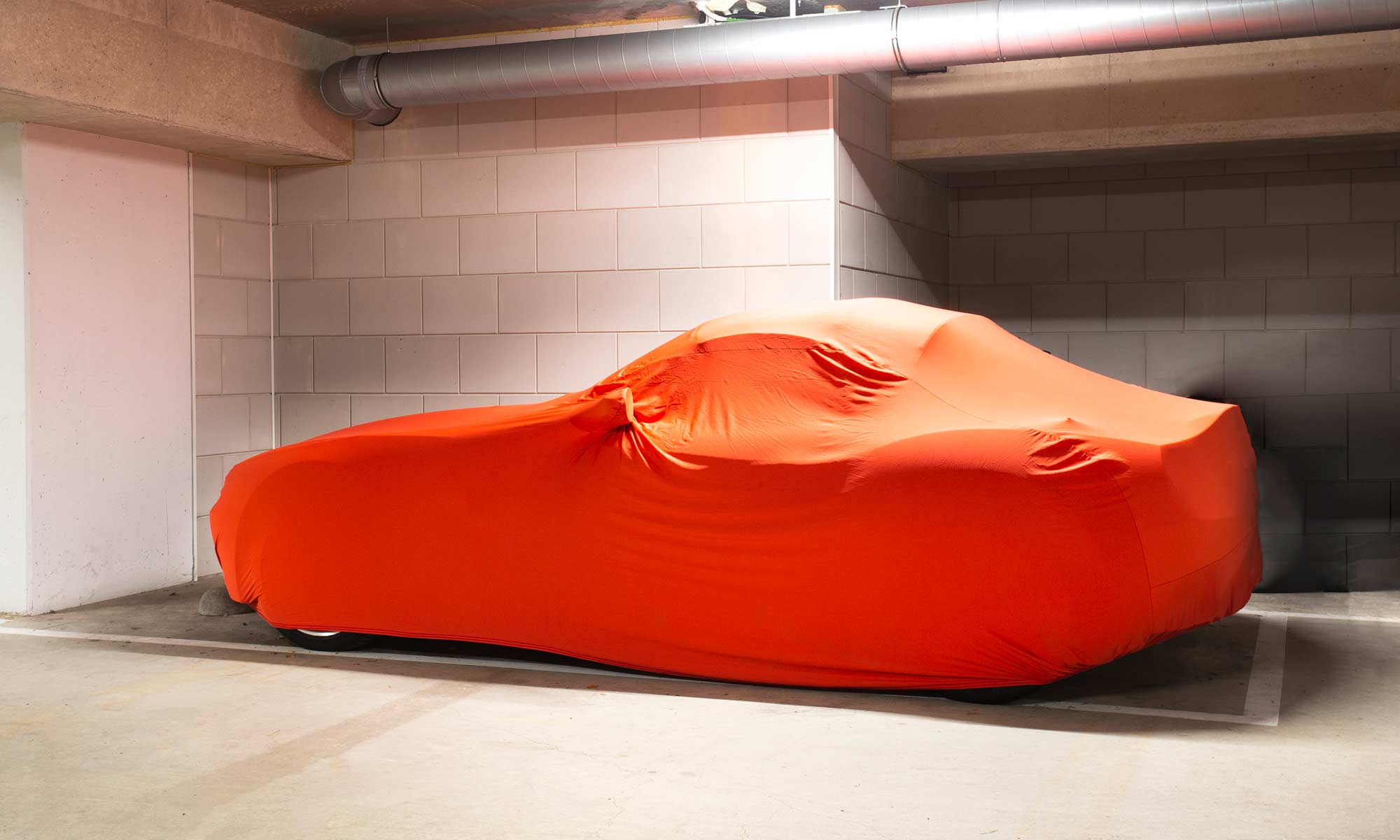 With fall in full swing, some drivers have put the summer road trip season in the rearview mirror. Now, across the country, people are focusing on their favorite fall and winter activities like holiday shopping, football tailgates, or simply curling up with a mug of hot cocoa.
While we often bundle ourselves up in preparation for winter, many drivers often forget to prepare their vehicles for the colder months ahead. While following a preventative maintenance schedule can help keep your vehicle in great shape all year long, how and where you store your vehicle can also make a difference.
To help you get your vehicle ready this year, here are the top 4 tips you to follow to properly store your car during the fall and winter.
1.
 

Find the Most Protected Place for Your Vehicle

With cold weather rapidly approaching, finding a sheltered storage location for your vehicle should be your first step in protecting it. That's because prolonged exposure to rain, snow, or sleet during the fall and winter months can cause potential damages to your vehicle. Rust, a shortened battery life, and damage to your vehicle's paint or windshield are all issues that can arise during the colder months of the year. Even excess sunshine can begin to cause your car's paint to fade and wear.

For homeowners, keeping your vehicle stored inside of a closed garage will provide you with the best protection from the elements. Purchasing a carport or canopy can provide you with some protection from the elements if you do not own a garage. 

However, those living in cities may have a more challenging time finding adequate car storage, as you may only have access to street parking and cannot use a carport or canopy. To help, we recommend investing in a monthly parking pass for the fall and winter season in a covered garage or storage facility as the best option for your vehicle. 

Having a vehicle protection plan like EnduranceAdvantage™ can also help. Along with providing comprehensive breakdown protection for your vehicle's components, each EnduranceAdvantage plan comes with up to $3,500 in maintenance coverage, for things like oil changes and tire rotations, to help keep your vehicle at its best no matter the season.
2.
 

Use a Protective Accessory

If you cannot find access to a garage, have space for a carport, or are looking for an added layer of protection, using a car cover can help. Often made out of aluminum, polyethylene, or cotton, car covers act as a protective barrier that fits over your vehicle and can help protect it from the elements.

However, just as you should do your research before purchasing a new car or even a used vehicle, it's essential to know what to look for in a car cover. That's because the type and size of cover you need will depend on some factors, such as your car's make/model and where you'll be storing your vehicle.

For example, a homeowner with a Ford F-150 and a garage will only need a large cover with a single layer of protection for dust and debris. Alternatively, an owner of a Nissan Altima without access to a garage or carport should purchase a smaller car cover that has more than one layer of protection. That's because covers designed for use outdoors and will often be made of multiple materials to provide maximum protection for your vehicle any time of the year or in any weather.
3.
 

Top Off Your Fluids and Tires

One of the most common tips car owners hear when it comes to the winter months has to do with the gas tank. Specifically, you should always be sure to have at least half a tank of gas when temperatures begin to dip below freezing. That's because a low or empty tank will accumulate moisture more than a half-full or completely full tank. When this happens, the excess moisture can freeze and clog the gaskets within the tank. So while it may seem counterintuitive, fill up your gas tank completely before storing away your vehicle for the cold season. 

There are several other essential fluids in your vehicle that help make it run as it should. Coolant, window washer fluid (which is not just water), engine oil, and other fluids all serve specific (and vital) roles in any vehicle. And just as you need to fill up on gasoline, each of these essential fluids will need to be replaced when they begin to run low. 

Your vehicle's tire pressure (also known as PSI) is also essential to check during the fall and winter months. That's because as the weather gets colder, the air molecules in your tires begin to 'slow' down. When this happens, your tire's air pressure will begin to decrease by an average of 1 to 2 PSI for every 10 degrees. If left underinflated, you could be more at risk for potential issues such as a blowout. 

To help you stay on top of these essential steps, we recommend always checking your vehicle's essential fluids and tire pressure at the start of every season. If you are unsure of the type of fluids or the recommended fluid levels your vehicle needs or what PSI your tires should be, your owner's manual should be able to help you.
4.
 

Check Your Car Battery

Similar to your tire pressure, extreme weather fluctuations can also damage your car's battery. For example, your battery could be more prone to corrosion during the summer months due to the higher temperatures. Buildup is also a common issue that can affect your battery any time of the year, especially during the fall and winter when rain, snow, and other elements can make their way under the vehicle's hood. If left untreated, both issues could lead to other troubles, such as your car failing to start.

To check if your battery suffers from corrosion or excess buildup, turn off your vehicle and open the hood. Next, locate the battery and inspect it for any damages. If you believe your battery is corroded, it's best to visit the nearest certified repair facility for a new one as soon as possible. Buildup will appear as white and green dust around the battery's cable clamps. To clean them, you need to unplug the cable clamps and scrub the area with a dry wire brush.

If you know you aren't going to be driving your vehicle until the spring, unplugging the battery can be helpful. This can help to prevent draining of the battery fluid and can prolong your vehicle's battery life.
Protect Your Vehicle This Fall and Winter with Endurance
Take the proper storage steps for your vehicle this fall and winter to avoid potential issues caused by the changing seasons. Purchasing an auto protection plan like EnduranceAdvantage can also help protect your vehicle any time of the year. Along with providing breakdown protection for your car, each EnduranceAdvantage plan also comes with up to $3,500 in regular maintenance coverage. That means essential services like tire rotations, PSI checks, oil and filter changes, and more are covered — at no additional cost. Endurance customers also have access to a year of free Elite Benefits which include two tire repairs/replacements, key fob replacement, and more with the purchase of any Endurance protection plan for even more coverage and savings.
Request a free quote to learn more about an auto protection plan that will fit your needs and budget. You can also find more articles on topics such as more DIY car tips, auto expert buying guides, and more by visiting the Learning Center.
More like this
How To

In the event of a breakdown, having an extended warranty or vehicle service contract watching your back can be a total lifesaver. With some major repairs costing thousands of dollars,..

Read More

How To

Keeping a Hyundai Accent running for the foreseeable future is about more than simply being a safe driver on the road. While keeping your eyes peeled and attention on the..

Read More

How To

While reliability is always a factor when choosing a vehicle, many more considerations are involved when kids are in the picture. Safety, space, and comfort must also be part of..

Read More