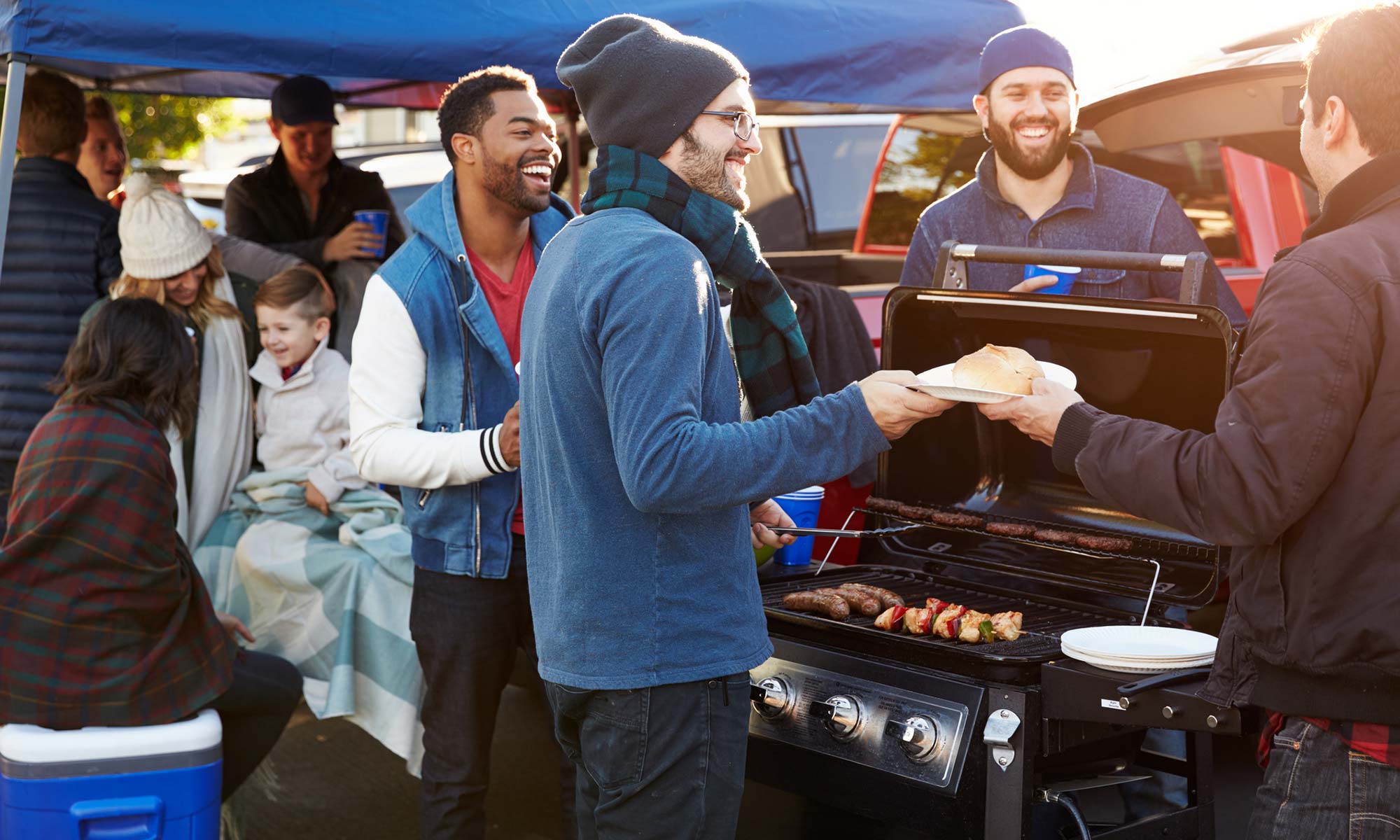 For football fans across America, the best time of the year is right around the corner with the 2021 professional and college seasons starting in a few short weeks. Soon, stadiums across the country will have their parking lots filled every weekend with fans of all ages for one of the most important aspects of any football season: tailgating parties.
From delicious food, fantastic drinks, and happy-go-lucky company, there are many aspects that can make tailgating a time to remember. For the most dedicated tailgaters, there is nothing more important than the vehicle you tailgate in. The best vehicles should have a mix of storage space, reliability, and team pride or style.
Make the most of your next parking lot party with the five best trucks and SUVs for tailgating season:
Jeep Wrangler
While most people associate the Jeep Wrangler with off-roading, it can make a surprisingly fantastic tailgate vehicle. There isn't as much storage space on this vehicle as others on this list, but its ability to hook up and haul all of your tailgating gear needs is where this car really shines.
With the ability to tow around 3,500 pounds, the Jeep Wrangler is the perfect vehicle for any off-road tailgate or when a trailer is required. Additionally, the 72.4 cubic feet of space you get may not be a lot, but it's perfect for storing coolers and folding chairs. Jeep Wranglers also have the added benefit of being some of the most reliable vehicles on the road, needing very few repairs throughout your ownership.
Make sure your Wrangler is tailgate ready and avoid any unexpected breakdowns and repair bills this season with EnduranceAdvantageTM. Offering up to $3,500 in regular maintenance coverages, you can keep your Wrangler working properly for longer by having essential services like tire rotations, alignment checks, and up to three oil or filter changes covered at no cost to you.
Ford F-150
A classic tailgating truck, the Ford F-150 had to be included on any tailgating list. With 131.9 cubic feet of passenger space and 51.9 cubic feet of cargo capacity, there are very few tailgate items you can't fit in this spacious truck. Better yet, the newer technology in the F-150s allows you to view content on the car's console screen through a mobile hotspot, so you can stream your favorite analysts or bump up the crowd with your team's greatest highlights.
Additionally, the Ford F-150 is considered average in terms of maintenance costs over time, with an average value ranging between $2,325 to $3,263 over five years. Moderate costs like these make the F-150 a cost-effective and reliable vehicle for towing and carrying tailgate supplies.
You can save even more with 1 free year of Endurance Elite Benefits. From 24/7 roadside assistance, key fob replacements, and tire repairs or replacements, you can rest easy knowing Endurance has your back – like a lineman protecting a quarterback's blindside.
Land Rover Range Rover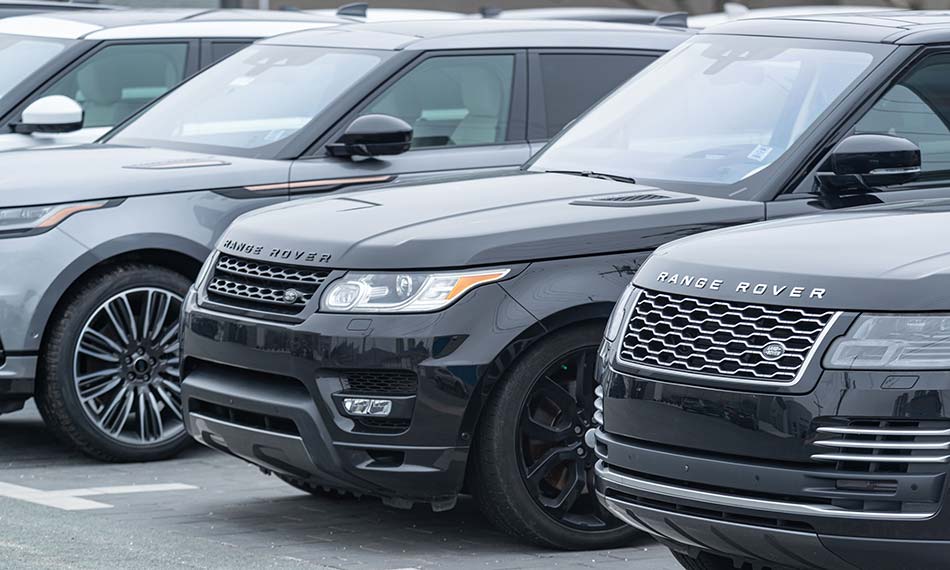 Some tailgaters look for a rugged experience before enjoying a game, while others prefer taking a little bit of luxury with them to the gridiron. For those who fall into this category, the Range Rover is the tailgating SUV for them. With a maximum cargo capacity of 59.5 cubic feet, this vehicle should be the passenger-carrying choice for your tailgate.
With a large console screen, Bluetooth wireless technology, USB ports, and Internet access in specific models, the Range Rover will allow you to tailgate in comfort and style. Better yet, grab a friend who owns another vehicle on this list and combine both for the perfect luxury and cargo experience.
Dodge RAM 1500
Often considered the rival to the Ford F-150 as both a run-of-the-mill and tailgate vehicle, the RAM 1500 deserves a spot on any tailgating list. With a slightly longer truck bed than the F-150 at 6.33 feet and 58 cubic feet available, the Ram 1500 is a truck that is perfect for carrying your grill, coolers, chairs, and other tailgating essentials — including up to 6 passengers.
Dodge RAM 1500 enthusiasts celebrate this truck for being a reliable vehicle, and its 1,670-pound max payload weight means you can stack almost anything in the truck bed. While there are some common repairs to keep an eye out for, the RAM 1500 is undoubtedly one of the most reliable choices on this list for any tailgater.
Toyota 4Runner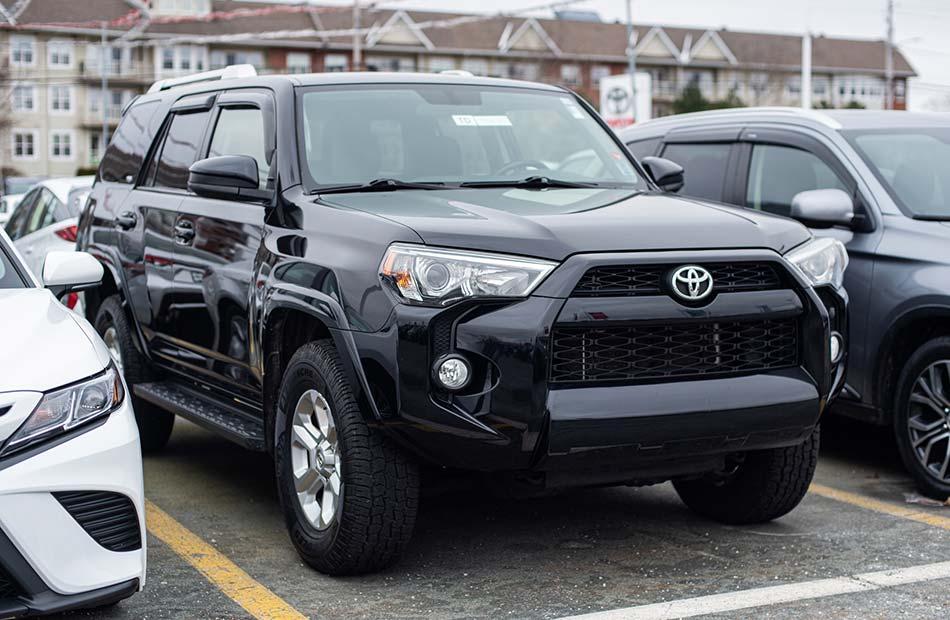 While many of the Toyota 4Runners' features were designed with off-roading in mind, they conveniently make tailgating a breeze. With a rear sliding cargo deck that can support up to 440 pounds, you can load your trunk up with even more essentials for your tailgate.
For those who have a lot of tailgate essentials to bring, the second-row rear seats drop down to allow up to 88.8 cubic feet of cargo space. Additionally, a cargo area AC power outlet ensures that your devices stay charged while letting you watch the pregame festivities while grilling up your favorite tailgating foods. As an off-roading vehicle, you can rest assured knowing your 4Runner is a reliable choice for towing all your tailgate materials.
Find even more peace of mind while at the tailgate or hitting the off-road trails with EnduranceAdvantage and its special, one-time services. Keep your 4Runner ready for this season with a battery replacement, cooling system maintenance, and brake pad replacements. You can even be ready for game time, rain or shine, with both a front and rear wiper blade set replacement.
Protect Your Tailgate with Endurance
Ensure your vehicle is tailgate-ready with an auto protection plan like EnduranceAdvantage. Offering up to $3,500 in regular maintenance coverages, you can have services such as oil and filter changes, alignment checks, tire rotations, and more completed at no extra cost to you — helping you make the most of the tailgating season ahead. You can also receive 1 year of free Endurance Elite Benefits for even more perks like 24/7 roadside assistance or key fob replacement so you can be sure you'll never miss any of the action.
For more information about EnduranceAdvantage or any Endurance protection plan, request a free, no-obligation quote today. You can also visit our Learning Center for more helpful and informative articles on various topics such as common issues and maintenance how-tos. Worry less about your vehicle and focus more on what matters: the tailgating fun and the big game!
More like this
Expert Auto Tips

Being a car owner can be an incredibly rewarding experience, especially if you take pride in your vehicle's condition and performance. Cars that are well taken care of will generally..

Read More

Expert Auto Tips

No matter what kind of vehicle you own, staying on top of its care and maintenance should always be a top priority. Cars that are well taken care of and..

Read More

Expert Auto Tips

There is one integral system of your vehicle, which without it would result in your vehicle being nothing more than a paperweight. The fuel system keeps your vehicle moving down..

Read More