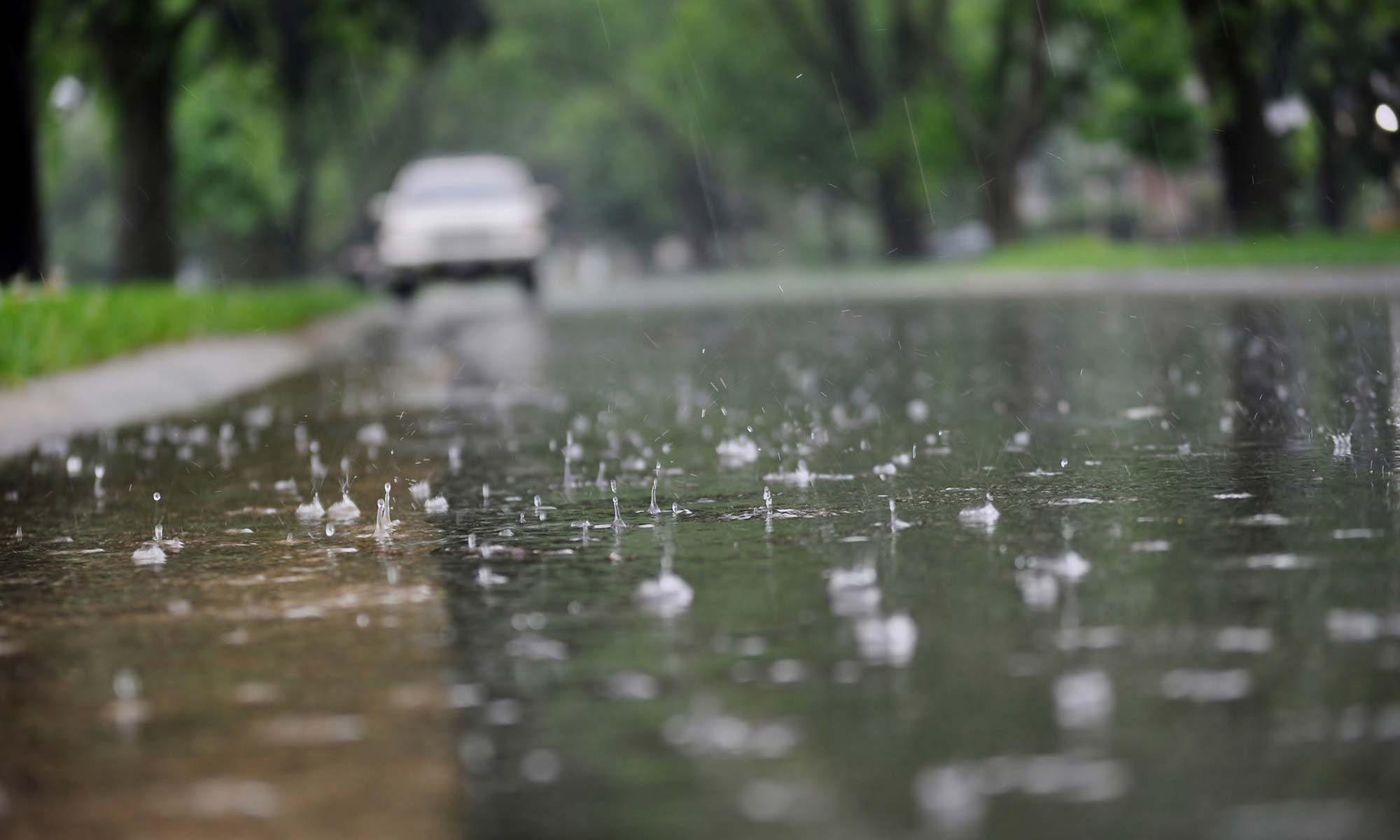 Owning a reliable car, truck, or SUV is vital to help get you from point A to point B with peace of mind. Your vehicle also protects you from the elements every time you take it out on the road – whether it's heavy rains in the Northwest, frigid temperatures of the Midwest, or the blistering heat of the South and Southwest. However, water or other weather damage could go unnoticed within your vehicle, and without proper maintenance, may lead to unexpected repairs.
Avoid costly repair bills from water or weather damage. Learn the common causes of these damages, how to identify them, and how you can keep your vehicle protected from the elements.
Common Issues Caused by Water and Weather Damage
The first step towards avoiding any water damage in your vehicle is to actively watch out for the common causes of these types of issues, as well as general weather damages, in the first place. However, these can vary depending on the time of year, so it's important to understand the common issues that you can expect each season and their average repair costs.
Winter
Winter is the season where the most water and weather damage is likely to occur to a vehicle. If you live in an area with heavy rains that is prone to either flash floods and high floodwaters, excessive snow, or other common winter weather, it's important to know what issues may arise and their costs:
Cracked or broken windshield:

The glass of your windshield either expands or contracts in either warm or cold weather, and extreme weather changes can cause chips or cracks to appear. Without care, it could cost you between $50 and $400, depending on

how much the windshield

is damaged.

Rust or Paint Damage: Moisture from snow, along with the salt used on the roads, can both cause rust to form on your vehicle and can cost upwards of $100-200 depending on size. Regular car washes, even in the winter, can help avoid these potential issues.
Shortened Battery Life:

Along with affecting your windshield, cold temperatures can also harm your vehicle's battery, causing it to lose strength. If you need to change your battery, it can cost $50 to 150 for a replacement.

Flooded Vehicle: Heavy rains, flash floods, and standing water can all bring about water damages to your vehicle. From electrical components short-circuiting to mold and mildew damage on your vehicle's upholstery or floor mats, it could cost over $1000 depending on how extensive the damage is.
Brittle Windshield Wipers:

Heavy snow and ice can wear down a vehicle's wiper blades, which can range from $30 to 50 for replacements.

Frozen Fuel Lines:

Similar to the frost you see inside a vehicle when you enter it during the winter months, excess condensation within a car's gas tank can lead to freezing. This can cause your fuel lines to freeze up and be unable to move gasoline to your engine. Rust can also happen in vehicles with steel gas tanks, leading to upwards of

$1000 to $1200 for a full gas tank repair.

Deflated Tires:

Similar to your windshield, the temperature outside can cause your tires'

air pressure (PSI)

to change. In the wintertime, cold weather will cause your PSI to decrease, so it's important to regularly check your tire's pressure and inflate them when needed. Potholes are also commonplace in the winter and can lead to tire damages. Overall, it can cost between $30 and 40 for tire patches and up to $400 to $1,000 for tire replacements.
Spring
As far as seasons go, spring will likely be the kindest to your vehicle, but that does not mean issues can't still arise. Depending on your location, hailstorms and heavy rainstorms can still occur leading into the summer months. A few other common springtime vehicle problems that the weather can cause are:
Cracked or broken windshield:

Strong storms can cause debris that can crack or damage your windshield, such as falling branches. Like in the wintertime, it can cost you $50-$400 depending on how much of the windshield is damaged.

Fluctuating Tire Pressure Between Night and Day:

While the wintertime generally brings low tire pressure, the weather in the springtime can fluctuate wildly between the day and night. Extreme shifts from low to high tire pressures can lead to potential damages, costing $30 to 40 for tire patches and up to $400 to $1000 for tire replacements.
Summer
While most people don't immediately associate summer with weather damage, but areas around the world with scorching temperatures can actually cause issues in your vehicle:
Shortened Battery Life:

Like in the winter, high temperatures can also harm your battery's life and cause corrosion, costing $50 to 150 for a replacement battery.

Overinflated Tires:

While no longer fluctuating, the high temperatures of the summer months can potentially cause

tire blowouts

, resulting in

costs between $400 and $1000 for tire replacements.

Engine Oil Issues:

Your engine requires oil to help lubricate and project the various moving components from excessive wear and tear. In extreme heat, your engine's oil can begin to change and cause clogging. It can cost between $20 to 70

to replace your engine's oil

but potentially hundreds if a lack of oil damages your vehicle's engine.

Faulty Cooling System:

Having a working cooling system in your engine is vital in the warm summer months to help prevent

overheating

. In extremely high temperatures, your vehicle's

coolant

will heat up higher than normal, which can result in a greater chance of overheating. If you need to make any repairs on your cooling system, it could cost you anywhere from $100 to $1,000, depending on the part of the cooling system you may need to repair or replace.

 

Leather Seats Fading or Cracking:

High temperatures can take a toll on your vehicle's leather seats by causing cracking. It can cost $75 to $300 per seat on average.
Fall
Fall is similar to spring in that the weather is less damaging than the harshness of summer and winter. However, some issues can still occur:
Rust or Paint Damage:  Like snow, e

xcess moisture caused by rain can cause damages to your vehicle's exterior in the form of rust. S

tuck on dirt, grime, or debris can also facilitate rust, so getting regular car washes can help you avoid spending  $100 $200 on repairs. However, be careful not to

over-wash

, as that can lead to possible damages to your vehicle's paint.

Lack of Vehicle Fluids:

Coming out of the warmer summer months, the essential fluids in your vehicle may require a top-off, such as engine oil, coolant, and brake fluid. $30-250 depending on the type of fluid.
Protect yourself from expensive auto repair bills and keep up with scheduled maintenance services. A vehicle protection plan, such as EnduranceAdvantage™, provides comprehensive vehicle coverage along with up to $3,500 in maintenance coverage for services like tire rotations, alignment checks, or oil and filter changes. Rest easy knowing your vehicle is ready for everything the changing seasons have to offer.
Signs of Weather Damage on Your Vehicle
Knowing what issues you can expect each season is one thing, but identifying the signs of current issues can also help you avoid more serious repairs in the future. One of the first tell-tale signs of water damage is noticing issues with your vehicle's electrical systems, so be sure to look for any changes in how your vehicle's dash, radio, starter, or other electrical components. 
Be sure to also keep an eye out for issues such as windshield cracks or performance problems that emerge following any storm or extreme weather.
Other common signs of weather and water damage include:
Popping noises coming from the engine
Vehicle heating not working
Overheating engine
Vehicle stalling consistently
Water leaking into the vehicle from the outside
Stained carpets and upholstery
Odors of mildew or mold inside the cabin
Finding dirt or sand in unusual areas of the vehicle
Rust in odd areas or grime trapped in the vehicle door frame
While an extended auto warranty or vehicle service contract can help with repair costs by general wear and tear, it's important to remember that many will not cover a vehicle damaged or deemed a "total loss" from a serious weather condition or natural disaster. Instead, if your vehicle is damaged or lost due to an event such as a tornado, hurricane, or flood, or due to theft or accident, your auto insurance provider may be able to help you.
Gain peace of mind in the event of a total loss by purchasing a vehicle protection plan from Endurance. Sign up and receive a free year of Endurance Elite Benefits, which offers up to $1,000 towards a replacement vehicle. These benefits come with the purchase of any Endurance protection plan, and you get other perks such as 24/7 roadside assistance, key fob replacement, tire repair/replacement, and more.
How to Protect Your Vehicle from the Elements
Apart from keeping your vehicle stored in a garage or covered space when not in use, one of the easiest ways to start to keep your vehicle protected is to stick to something known as a preventative maintenance calendar. This means handling a specific list of maintenance items regularly every year. 
The goal of preventative maintenance is to ensure all parts in your vehicle are working as they should and, by doing so, you can work to prevent larger problems from occurring later down the road. For example, it's an excellent idea to check your vehicle's fluid levels and adjust tire pressure as necessary during the summer and winter. You should also replace your windshield wipers when needed and double-check your battery level during these two months as well.
Focus on topping off your engine oil in the fall and spring and double-checking your headlights or taillights. Coming off of the harsh weather of summer and winter, respectively, it's also crucial to quickly inspect under the hood for any cracks, tears, or uneven wear on your vehicles' belts and hoses.
Protect Your Vehicle Every Season With Endurance
Keep your vehicle maintenance up-to-date and protect yourself from unexpected breakdown costs. With a vehicle protection plan in place, such as EnduranceAdvantage, you can receive extensive component protection and up to $3,500 in maintenance coverage for services. This includes tire rotations, PSI checks, oil and filter changes, and more. EnduranceAdvantage customers can also receive special, one-time services like brake pads/shoe replacement, cooling system maintenance, front or rear wiper blade set replacement, and a battery replacement at no additional cost. 
Request a free, no-obligation quote to learn more about any Endurance protection plan. You can also visit our Learning Center to find more articles on car maintenance FAQs, make/model comparisons, and more.
More like this
How To

As vehicle technology advances, features become more convenient, and design becomes completely geared toward making things as easy as possible for you. Modern key fobs are an excellent example of..

Read More

How To

Ford may have recently decided to discontinue the Focus, but with over two decades since the first iteration was revealed to the world, you can bet plenty of them will..

Read More

How To

It is no surprise that autumn is a favorite season for car owners all across the United States. With pops of color and long shadows, there is so much beauty..

Read More