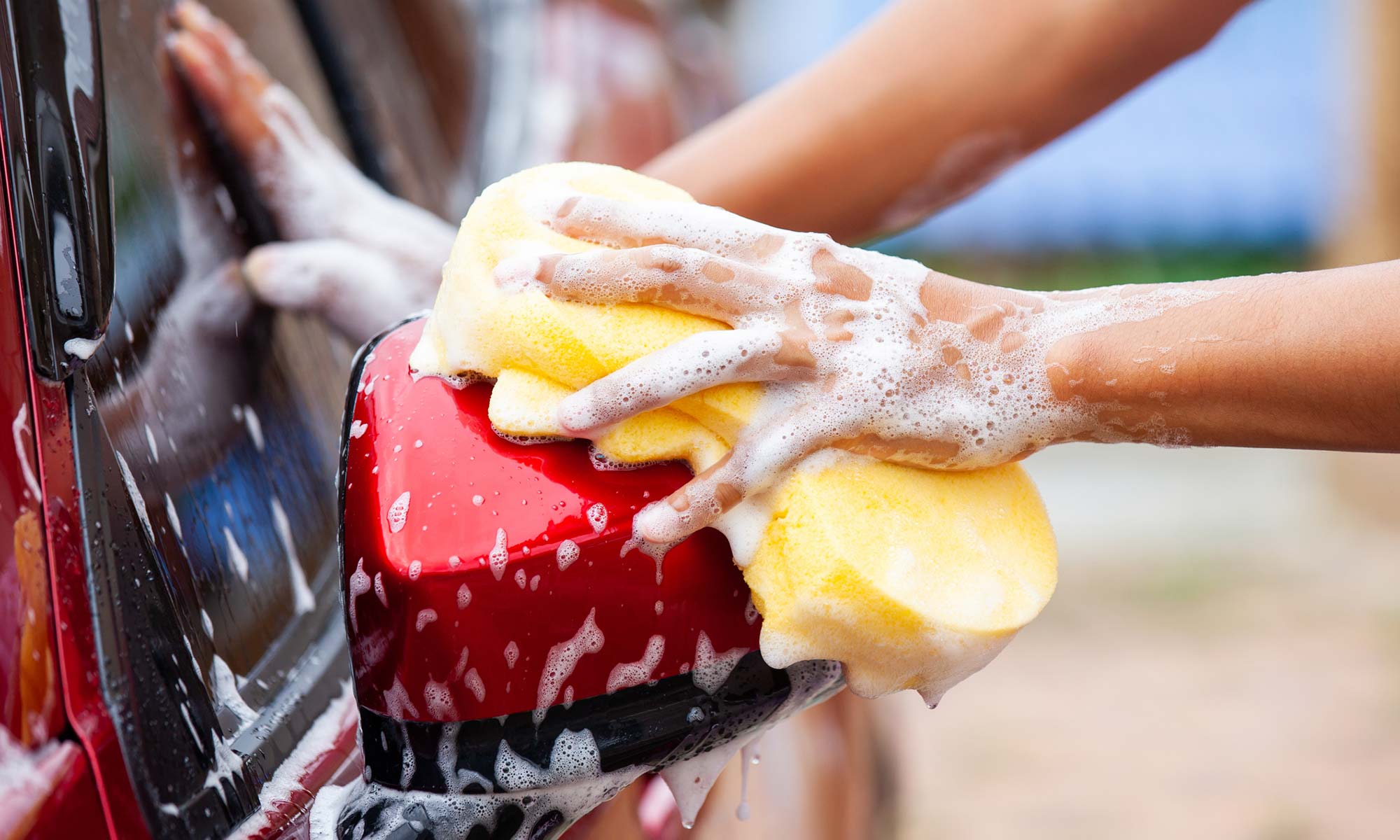 Regular car washes are an excellent way to keep your vehicle looking new by cleaning off excess dirt and grime while also helping to stay a step ahead of any potential maintenance issues. As an ASE Certified mechanic, customers frequently ask me how often they should be getting a car wash and if I have any recommendations for the process.
Regular car washes are beneficial for your vehicle, but there is such a thing as washing your car too much. Over-cleaning your vehicle can potentially cause damage, so there are a few ways to steer clear of issues.
Signs of Over Washing
There are a few things you can look out for that will tell you if you have been washing your car too much. One of the main signs of over-washing is called "spider webbing." This is when tiny cracks start to form in the car's finish or clear coat paint surfaces and spread out from a center point. These cracks can happen if you repeatedly wash the same area.
Washing too much can also result in a dull, faded sheen to your car's finish. While your car's paint is designed to hold up under normal weather circumstances, repeated and constant cleaning, such as regular hand washes, can cause your car's finish to wear down quicker. Damage to your car's finish can be costly to fix, so it is always best to make sure you are doing everything you can to protect it.
Just as it is essential to understand how often you should wash your vehicle, understanding a proper maintenance schedule can also help you avoid any potential costly breakdowns or repairs. A vehicle service contract like EnduranceAdvantage™ can help offset some of those costs while also offering you unrivaled maintenance coverage to prepare for the unexpected. With up to $3,500 work of services like tire rotations, oil and filter changes, or alignment checks all included, you can rest easy knowing Endurance has you covered.
How Often Should You Wash Your Car?
In general, washing your car once every two weeks will help keep it clean without harming your car's finish. Keeping a regular schedule like this will help keep most automobile finishes from fading excessively and stop the accumulation of dirt and debris in areas that can damage your car's finish or paint.
However, this schedule will depend on how often you drive and what you are using your vehicle for. For example, if you use a truck for work, you will want to remove heavy deposits of dirt and mud much more often to keep areas like the suspension and axles free of build-up. In these cases, you can wash your vehicle up to twice a week. The time of year also can make a difference in how frequently you should wash your car, as road salt and other road grime that can occur during the fall and winter months can be corrosive to your car's paint. Tree sap in the summer months can also stick to your car's paint and may require some extra DIY cleaning to remove entirely.
Car Washing Best Practices
While keeping a regular cleaning schedule is a great way to protect your car, washing it properly is just as important. You can avoid any potential issues caused by improper washing if you ensure you use the right products and techniques.
The first thing you should make sure of is using vehicle-safe soaps and chemicals if you hand wash your vehicle. It may be tempting to cut corners using household cleaning products, but car wash soaps and waxes are specifically designed to be safe on standard vehicle paints and finishes. When applying your recommended cleaning products, always use a soft, microfiber towel or cloth and scrub as gently as possible. This will keep the finish safe while you spot clean.
Once you have applied your cleaning product and rinsed it off, be sure to dry the car thoroughly with another clean microfiber towel or cloth. Using a rough cloth or other material could be corrosive to your car's paint and finish, causing you even more potential damage. Using microfiber cloths will not only help you to avoid scratching your finish, but it will help stop the appearance of water spots and dirty patches that can appear after drying. Apply a wax finish to help shield the finish and keep your vehicle looking clean for longer, so you don't have to go through so many washes. If you are unsure of the types of approved cleaning products you should use on our vehicle, check your owner's manual for any potential recommendations.
Washing Your Car at Home vs. an Automatic Car Wash
Whether you wash your car at an automatic wash or at home will make a big difference in the efficiency of the washes. An automatic wash is usually done as a drive-through and often completed solely by large, motorized brushes. While this saves you time, it is also harder to know what products are being used and if the brushes are being gentle enough.
In an automatic wash, the care and attention to detail you have at home just isn't available. Many automatic washes will also apply products like Rain-X and harsh waxes that you might not want to be used on your car. They also usually dry your car with heavy-duty air jets that could potentially chip and crack the paint. If you are concerned about keeping your finish pristine but still want to wash your car, doing it at home regularly might be your best option.
Car Washing Frequently Asked Questions (FAQs)
Can washing your car cause rust?
While water can eventually cause rust, the more common cause is mud, dirt and excess debris. By regularly washing your car, you can help keep rust away. Using approved detailers and other polishes can also help keep away rust and extend your car's exterior look.
What happens if you never wash your car?
If you never wash your car, you could end up with clogged tubing and moving parts seizing up from debris. Washing at least twice a month will help you avoid this.
What should you not wash your car with?
You should never wash your car with any kind of abrasive or harsh chemicals. Always use soaps and waxes that are designed specifically for use with automobiles.
Keep Your Car Pristine with Endurance
Regularly washing your car is a great way to keep it protected and looking new. Investing in an auto protection plan like EnduranceAdvantage, you can also help keep your car running like new as well. With up to $3,500 worth of regular maintenance services like oil changes, tire rotations and other routine maintenance tasks all included, you can help rest easy knowing Endurance has you covered.
For more information and details on any one of Endurance's auto protection plans, request a free, no-obligation quote today. You can also check out our Learning Center for more informative articles on topics such as expert auto tips, answers to FAQs, and more.
More like this
Expert Auto Tips

With most states around the country getting colder, it's worth reminding yourself how to prepare your vehicle for the different seasons. Weather conditions play a major role in how a..

Read More

Expert Auto Tips

Being a car owner can be an incredibly rewarding experience, especially if you take pride in your vehicle's condition and performance. Cars that are well taken care of will generally..

Read More

Expert Auto Tips

No matter what kind of vehicle you own, staying on top of its care and maintenance should always be a top priority. Cars that are well taken care of and..

Read More