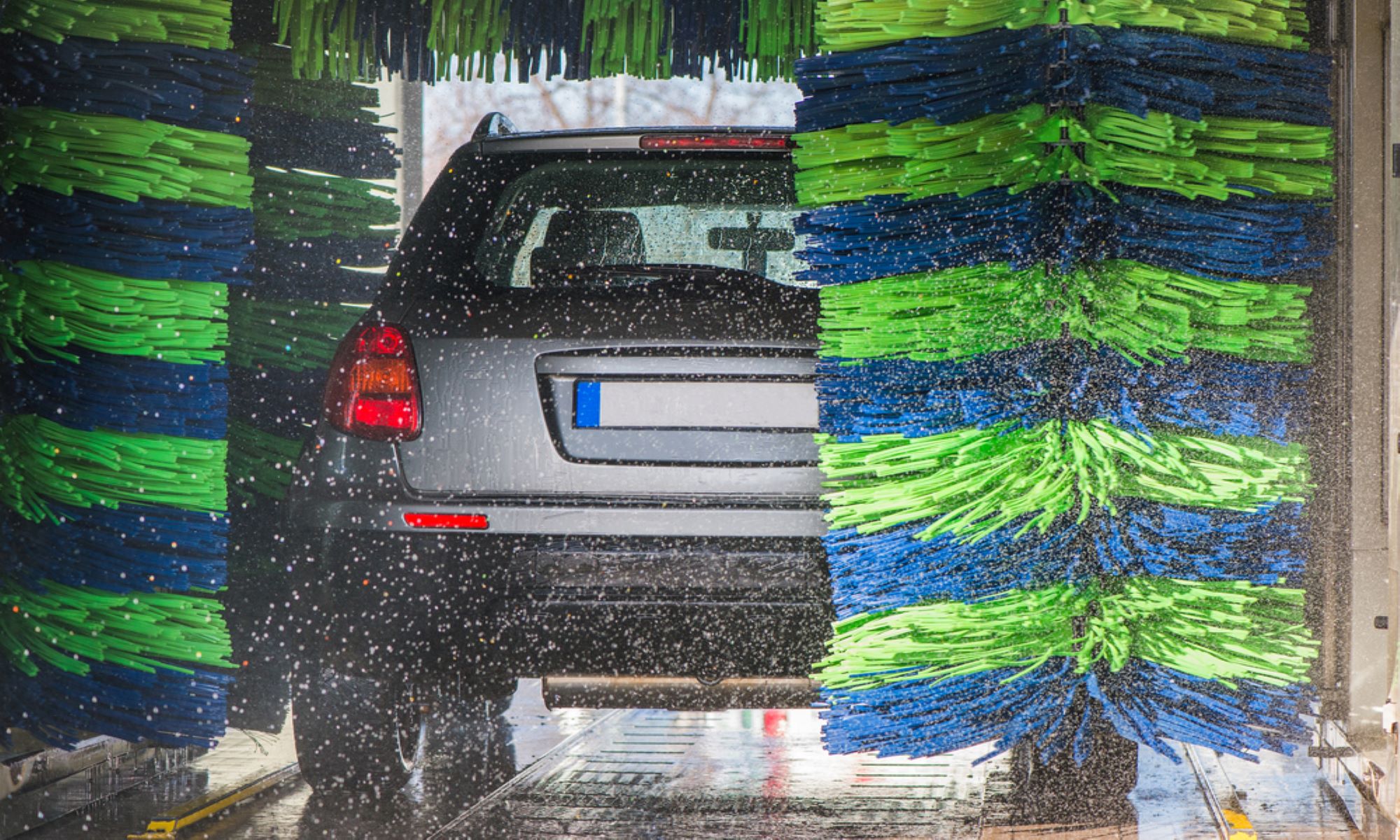 Cars tend to get a little dirty on long hauls. Regardless of whether getting your car washed is another item on your to-do list or you want to spice things up while on a road trip, stopping at a car wash is a good idea. However, if you find yourself in a car wash staring at the clock in a dull waiting room you might be in the wrong place.
Today on ShopTalk we've put together a list of the coolest, perhaps the best, car washes across the US. Each of these doubles as a rest stop that not only offers a variety of auto wash services, but also attractions and activities to enjoy while your vehicle is getting all cleaned up. If you fancy a late summer road trip challenge, try visiting them all!
NASCAR Car Wash: Berwyn, Illinois
As indicated by July 2011 NASCAR Fan Council survey, over 75% of NASCAR fans visit facilities that are partnered with NASCAR. The organization behind the NASCAR Car Wash holds the select permit to authentic NASCAR Car Washes in the U.S. and Canada, giving those NASCAR fans an auto wash that's wholly unique. Utilizing the latest and greatest in car wash innovation, including a double belt transport framework, NASCAR Car Washes have earned the WaterSavers® distinction from the International Car Wash Association®, which awards endeavors to utilize less water and diminish water contamination.
Berwyn, IL is home to the first ever NASCAR Car Wash. However, feel free to check out the other NASCAR Car Washes in various areas. This chain isn't just limited to Illinois but also has locations in Florida, Texas, and numerous other states across the nation. Plus… you never know when a NASCAR driver may stop by!
Want to Save THOUSANDS on Auto Repairs? Get Endurance!
FREE ONLINE QUOTE
Monster Car Wash Bar and Grill: Edinburg, Texas
Monster Car Wash Bar and Grill is not just a car wash, it is a full service eatery and bar! On the off chance that you have to get done in a rush, the people at Monster will clean your vehicle from corner to corner in five minutes utilizing their delicate touch system. While your car is being washed, feel free to enjoy some free peanuts in the eatery, watch TV, or listen to music recordings.
In the event that you get particularly ravenous, Monster offers everything from burgers and burritos to wings and even sushi, alongside a fully stocked bar highlighting margaritas, mixed drinks, and home-brewed lager. Monster even hosts live music events on certain evenings – making this cool car wash one of the hottest in America.
Car Wash Theme Park: Cromwell, Connecticut
Cromwell's Classic Car Wash will take you back to those occasions when wild and weird roadside attractions spanned the roads of America. The Vento family offers a wide menu of choice auto washes and all sorts of amusements. Also unique is the open air theme. It's more than just a pit-stop. You'll find a whole world of statues and props, including interpretations of the Blues Brothers, a telephone stall with Clark Kent changing into Superman, a goliath-sized Santa and one of the world's largest golf balls. And that's just the tip of the iceberg. Part vacation destination and full-on car wash, Classic Car Wash is absolutely worth checking in and checking out!
Dr. Gleem Car Wash: Houston, Texas
Dr. Gleem is a fully operational and all inclusive car wash and service center. Notwithstanding the full menu of auto cleaning services, the shop has an auto repair facility where you can get an oil change, minor repairs, and even a state inspection and assessment. While you hold up, you can grab a bite at the well-reviewed Facundo's Café for breakfast, lunch, or dinner. You can even get a trim or shape up at the Dr. Gleem's in-house salon. This is the car wash that does it all!
So there you have it! The best and coolest car washes across the US. It's not just about getting your car all shiny and new. It's about finding the ultimate spot to hang your hat (so to speak) when you do. Have you visited any of these or other worth-while car washes in your day? Let us know!
More like this
Travel

With the cooler months creeping in, it's the perfect time to begin planning a fall road trip to enjoy the best of what the season brings. However, weather conditions during..

Read More

Travel

In the warmer weather of summer, many people plan off-road excursions and road trips with the entire family. The only thing that can ruin these outdoor adventures is an unexpected..

Read More

Travel

Thanksgiving is fast approaching, and if you're like many across the country, you're probably gearing up to head home (or somewhere) to spend quality time with loved ones and enjoy..

Read More