What's the Difference Between Mechanical Breakdown Insurance and an Extended Warranty?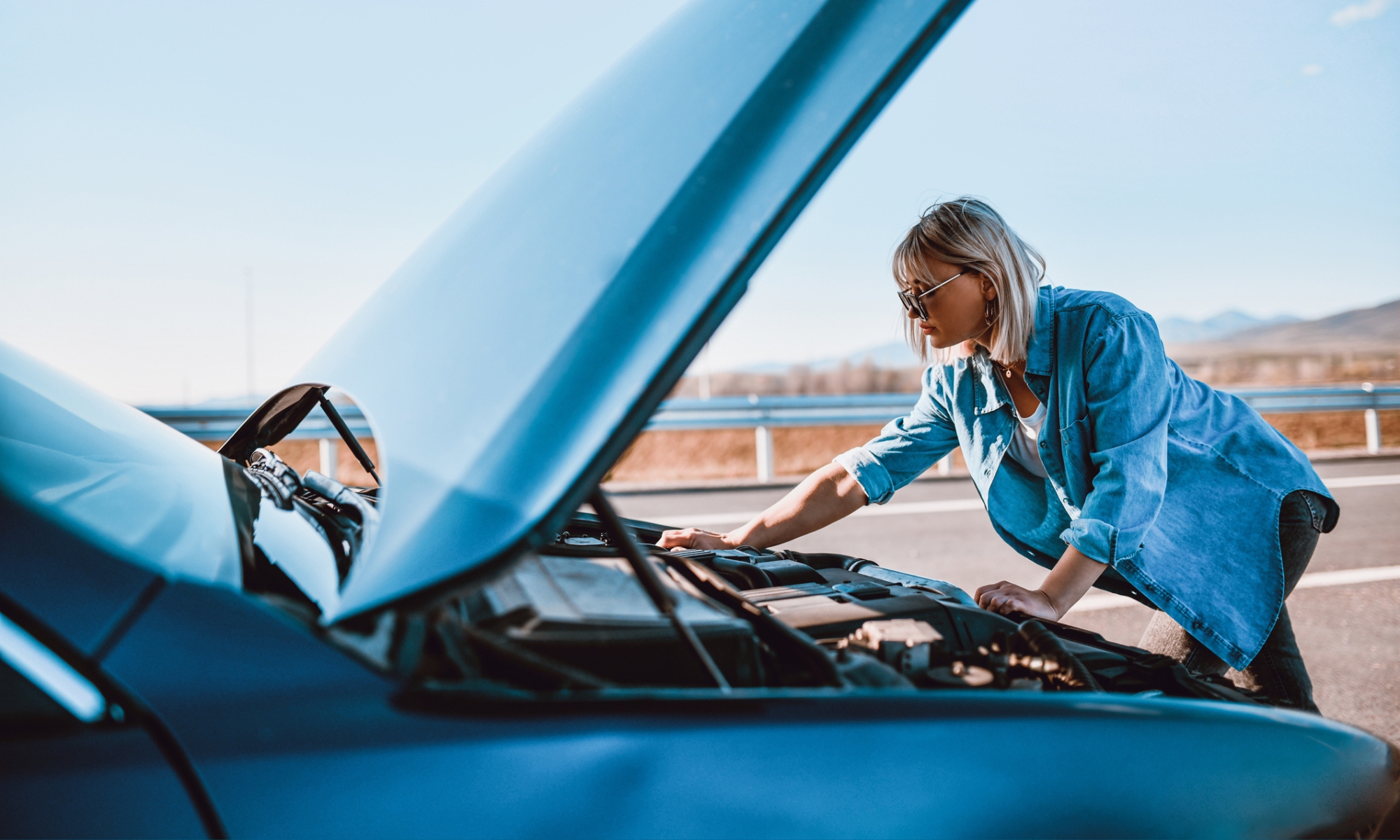 Breakdown protection is a hot topic for drivers. According to AAA, in 2022, the overall average cost to own and operate a new car was $10,728. On top of that, the cost of owning and operating a vehicle has steadily increased each year, so understandably, drivers are looking for ways to protect their cars. Extended warranty coverage is one way to do this – but there are different types of warranties to consider, and where you live affects what kind you can get.
There are some key differences when it comes to the debate between mechanical breakdown insurance and extended warranties. Both will cover unexpected breakdowns and repairs, but which one is best for you depends on your individual needs. Knowing the pros and cons of each will help you make an informed decision.
Mechanical Breakdown Insurance: An Overview
What Is Mechanical Breakdown Insurance?
Mechanical breakdown insurance, also known as MBI or car mechanical insurance, is a type of insurance policy. While a standard auto insurance policy covers you against damages caused by an accident, mechanical breakdown insurance covers you against repairs that result from normal wear and tear. However, it is also important to remember that MBI doesn't usually cover routine tune-ups, oil changes, or similar maintenance services.
Your vehicle's manufacturer may offer a mechanical breakdown insurance policy, but car owners can also purchase it as an add-on from an insurance company. This way, both policies are with the same insurance provider, which covers you against both types of car repairs.
Another significant consideration with MBI is that it is only offered in California. It is the only state in the U.S. that has adopted regulations regarding this type of insurance coverage.
What Does Mechanical Breakdown Insurance Cover?
Mechanical breakdown insurance generally covers your car's key components, such as your powertrain, fuel system, and brakes. It takes care of repairs if your vehicle breaks down or has other mechanical problems. MBI may not come packaged with extra add-ons, like roadside assistance or key replacement.
However, with Endurance mechanical breakdown insurance, we offer many of the same benefits as our auto protection plans for coverage outside of California. Endurance MBI policies include standard perks such as towing, trip interruption, and rental car reimbursement. We also provide a 30-day money-back guarantee if you change your mind and cancel your policy.
How Much is Mechanical Breakdown Insurance?
MBI coverage premiums can be paired with your car insurance provider, such as Geico or Progressive, and you may qualify for bundle discounts. A premium third-party provider, such as Endurance, also offers flexible monthly or yearly payment plans with deductible options of anywhere from $0 to $250 for each covered claim. These prices will vary depending on your vehicle make and model, mileage, MBI provider, and the level and type of coverage you decide on.
Extended Warranties: An Overview
What Is an Extended Warranty?
An extended car warranty is a type of coverage that goes beyond the manufacturer's warranty. It is often more comprehensive than the original factory warranty and covers more components. You can purchase an extended warranty directly from the vehicle manufacturer, but their policies may be more restrictive, requiring you to have any warranty-related repairs done at a dealership. Third-party providers, like Endurance, offer similar coverage in the form of auto protection plans. These can be more flexible with their terms and pricing and offer additional benefits.
What Does an Extended Warranty Cover?
There are a few common types of extended car warranties, including a powertrain warranty, bumper-to-bumper warranty, and aftermarket warranty. Here's more information about each type of coverage:
A powertrain warranty is the most basic level of coverage available, specifically looking out for your engine, drivetrain, and transmission. This is an excellent option for anyone who only wants to protect the most expensive components of their vehicle, but it will leave you open to unwanted costs if other parts fail, like your brake pads.
A bumper-to-bumper warranty, often referred to as exclusionary coverage, is as comprehensive as it gets, covering almost everything between your bumpers. Bumper-to-bumper warranties usually exclude two main things: tires and general maintenance.
An aftermarket extended warranty, or auto protection plan, is a service contract that provides coverage for repairs or replacements of a consumer's vehicle after the manufacturer's warranty has expired. These warranties are typically purchased from a third-party provider, such as Endurance, and can provide coverage for a variety of components and repair costs.
Extended warranties and auto protection plans accommodate high-mileage cars and are recommended when buying a used vehicle. On top of that, additional benefits and perks can be part of an extended warranty, like 24/7 roadside assistance or flat tire coverage. Not all providers offer the same bonuses, so shop around for the best deal and bonuses.
How Much Does an Extended Warranty Cost?
At Endurance, our auto protection plans, commonly referred to as extended warranties, cover the repair or replacement of major mechanical components and systems. We offer coverage for high-mileage vehicles, salvaged or rebuilt titles, luxury car models, rideshare and delivery driver coverage, and more. Our award-winning team can create a plan that suits your needs and budget – with some options costing as low as $79 per month. We'll find a solution, no matter what you'd like to cover on your vehicle or whatever kind of budget you're working with. It's why we're a top-rated provider in the USA.
Your Best Bet for Total Peace of Mind
If you're trying to decide between purchasing mechanical breakdown insurance or an extended warranty for your vehicle, consider the advantages and disadvantages of each. Both can help you protect your car from unexpected repairs, but one might better fit you than the other.
Either way, nothing beats protecting your vehicle and avoiding upfront breakdown costs. Endurance mechanical breakdown insurance comes with benefits, including towing, rental car, and trip-interruption reimbursement. We also offer flexible payment plans to work within your budget and a 30-day money-back guarantee.
Best of all, submitting a claim for your covered repair with Endurance is straightforward. All you need to do is visit your local certified repair facility or ASE Certified mechanic, show proof of your coverage, and pay your deductible (if required). We'll work with your repair shop or auto mechanic regarding the repairs and get you back on the road in no time.
Are you interested in finding out more? Get a free quote by calling (800) 253-8203 or visit the Endurance blog for more resources on vehicle ownership, extended warranty comparisons, auto expert how-to tips, and more.
More like this
Comparisons

Owning a car is incredibly liberating, but unfortunately, that freedom comes at a significant cost. Not only is it expensive to purchase a vehicle, but the cost of annual repairs..

Read More

Comparisons

Drivers generally know that staying on top of a car's service schedule and needed repairs are essential parts of vehicle ownership. Making repairs as soon as they come up will..

Read More

Comparisons

Buying a used car can have a lot of benefits and is a great way to save money while still getting a quality vehicle. When purchasing a used vehicle, though,..

Read More