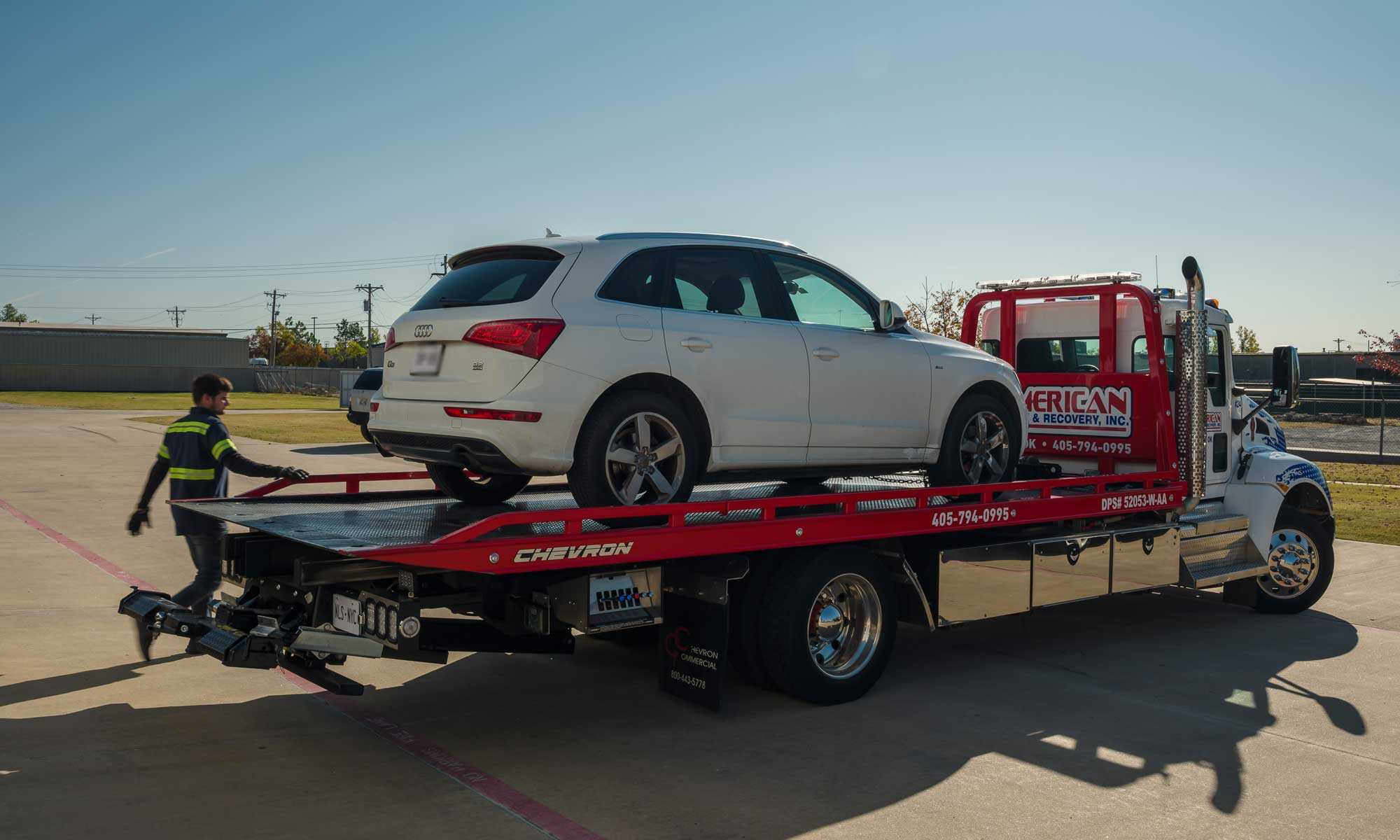 When shopping for a new or used car, there are most likely several factors that will play into your choice of vehicle. Maybe you're looking for the most storage room to help on your next road trip, or maybe you're looking for a sleek and stylish weekend cruiser. If you're looking to save on a new car, you may have looked into a salvage title or rebuilt vehicle options. 
But, while this route may help you save in the short term, finding reliable extended warranty protection may be difficult since most providers turn away salvage titles or rebuilt vehicles. Plus, finding comprehensive coverage may not be possible, so many ask the burning questions, 'is a salve title vehicle worth it and can I get an auto warranty on it?'
What Is a Salvage Title Vehicle?
Before doing your research on finding an extended warranty for a salvage title, it's first important to understand what they are. 
Simply put, a salvage title vehicle is a vehicle that is considered a "total loss" by an auto insurance company that paid out damage on a car accident claim. And with millions of accidents occurring every year, more and more vehicles are repossessed by insurance companies and later sold to an auto repair company before being resold again.
But, while purchasing a salvage title vehicle can be far cheaper than a brand new car right off a dealership lot or even a high-mileage used car, driving with a salvage title can be illegal if the proper steps have not been taken. To ensure your vehicle is safe and legal to drive, you'll be required to go through serious repair work, assuming the vehicle's seller did not do so already and pass any necessary state safety inspections. 
After going through this process, you will be required to go to the DMV to receive a new title and registration for your vehicle. At this point, your salvage vehicle would be legal to drive on the road, and they will switch the title to a rebuilt title. However, many people are still unaware if a salvage title can void an existing warranty, whether on an original factory or an extended warranty. Put simply, yes. The minute your vehicle has been deemed a "salvage," any warranty you may have will most likely be voided, even if the vehicle is rebuilt.  
What are the Pros and Cons of Salvage and Rebuilt Titles?
Purchasing a salvage or rebuilt title vehicle is considered more affordable than getting a brand new or pre-owned model. Most older vehicles also have lower pricing, so it can be a preferred route when money may be tight. However, since the vehicle experienced significant damage to receive a salvage or rebuilt title, to begin with, the car's overall value goes down compared to new or pre-owned models. But, there are a few factors to consider before taking the plunge.
Finding extended warranty options for salvage title cars can be tricky since this vehicle type is usually excluded from exclusionary coverage or powertrain coverage protection plans. Additionally, your auto insurance can cost you more than usual since a salvage title vehicle possesses a higher risk on the road (given they've been labeled a total loss). 
You may also be more susceptible to sudden breakdowns unless you have a vehicle history report showing all the previous owner's repairs and work. If you're unsure about whether or not the vehicle is worth purchasing, take it to a local mechanic for them to run a diagnostic exam on all important components. 
With an Advantage auto protection plan from Endurance, you can save up to $3,500 on the cost of your vehicle's next engine diagnostic exam and other essential maintenance services like tire rotations, alignment checks, state safety inspections, and more. You will also have access to several special, one-time services, including cooling system maintenance and a brake pad or shoe replacement.  
How Can You Tell If The Vehicle Has Been Rebuilt Properly?
In addition to requesting the proper documentation from the seller, you can also take the vehicle to a local certified repair facility or an ASE Certified mechanic. Here, they can ensure your vehicle is both safe and legal to drive while also pointing out any pre-existing conditions you should be aware of. And given that these vehicles have been considered repairable by insurance companies, having a professional check your used vehicle can avoid potential headaches in the future when it comes to unexpected breakdowns and other issues.
With Endurance, you can take the worry out of where to take your vehicle for repairs. When you have an Endurance auto protection plan, you can choose your mechanic—the local repair shop YOU trust—instead of being limited to specific repair facilities or your vehicle's dealership. Not only that, but while getting repairs done, Endurance will work with and directly pay the facility or technician working on your vehicle, with no complicated paperwork and no checks in the mail. As an Endurance customer, you will also have 24/7 roadside assistance, trip interruption coverage and substitute transport reimbursement, meaning you don't have to feel stuck waiting for your repairs and can get back on the road faster.
Can I Get an Extended Auto Warranty on a Salvage or Rebuilt Title?
The short answer is yes, but there are various factors to consider before shopping for an extended warranty (also referred to as a vehicle service contract or VSC for short). So, if you've recently discovered you own a rebuilt or salvage title vehicle, you may be worried about your chances of finding reliable auto protection. And with good reason, as most factory warranties and extended warranty providers have a steep list of disclaimers and exclusions, which makes finding reliable protection difficult. But not with an Advantage* auto protection plan from Endurance. 
When you have Advantage, you can get peace of mind knowing you can get extensive breakdown protection for a salvage title vehicle PLUS up to $3,500 in unrivaled maintenance benefits in one total package. Beyond offering extensive component coverage and maintenance services, Advantage also has unrivaled benefits and eligibility—from salvaged or rebuilt vehicles to high-tech and tire height modifications to Canadian vehicles. 
Why Should I Get an Extended Auto Warranty?
An extended warranty or VSC can help with the cost of owning a vehicle by providing coverage for expensive repair costs that an average auto insurance company won't cover. This will also include any mechanical breakdown insurance (MBI) or car repair insurance policies you may have. Many extended warranty or VSC providers, including Endurance, will also work with you to find plans that fit your needs and budget. Each Endurance plan has a 30-day money-back guarantee to be sure you'll have the right plan for you. So whether you prefer full coverage or more affordable options—there are various options to choose from. 
But, while many extended warranty or VSC providers can give coverage to a wide variety of vehicles, not all of them will cover a salvage or rebuilt title vehicle like the Advantage plan from Endurance. And assuming you have made your vehicle legal and passed state inspection, it's important to remember that a salvage title vehicle will no longer have factory warranty coverage. You may even be more susceptible to repairs than others, making the $3,500 in regular maintenance services you receive with an Advantage plan all the more of a reason to protect your vehicle (and your wallet) today. 
Get Breakdown and Maintenance Coverage with Advantage
Unforeseen car breakdowns can easily arise with salvaged or rebuilt vehicles, and car insurance can only cover damage caused by accidents. Instead, you can protect yourself and your vehicle from unexpected problems by investing in an extended car warranty or vehicle service contract, such as the Advantage plan from Endurance. And unlike other providers, Advantage can give your salvage or rebuilt vehicle the coverage you are looking for. It can also help you save up to $3,500 on regular maintenance services, including engine diagnostic exams, tire rotations, alignment checks, state safety inspection services and more. 
New and even existing Endurance customers will also be able to enjoy the peace of mind of having 24/7 roadside assistance, trip-interruption coverage, and rental car reimbursement as standard with any purchase of an Endurance plan. You will also automatically be eligible for a full year of Elite Benefits when purchasing any Endurance plan. These extra perks and savings are available for just a small activation fee and include tire coverage, key fob replacements, collision discounts, and even up to $1,000 towards total loss protection.
Get started protecting your vehicle today by requesting a free quote. Discover even more insightful automotive articles on topics such as extended warranty comparison breakdowns, DIY maintenance tips, expert auto advice, vehicle buying guides and much more by visiting the Endurance blog.
*Excludes vehicles that have been declared True Mileage Unknown (TMU) or have ever been branded for flood, fire, or saltwater damage 
More like this
Extended Warranty

When driving on roadways around the world, the thing most car owners fear is being involved in an accident. However, mechanical breakdowns are the thing that every average driver should..

Read More

Extended Warranty

Every car owner knows how important it is to keep their vehicle in the best possible condition at all times. This means making sure that you are getting the proper..

Read More

Extended Warranty

Driving down the road only to experience an issue with your vehicle's steering capabilities is a terrifying experience, regardless of if you are driving a new vehicle or an old..

Read More