Protect your vehicle with custom coverage from Endurance.
Shop Now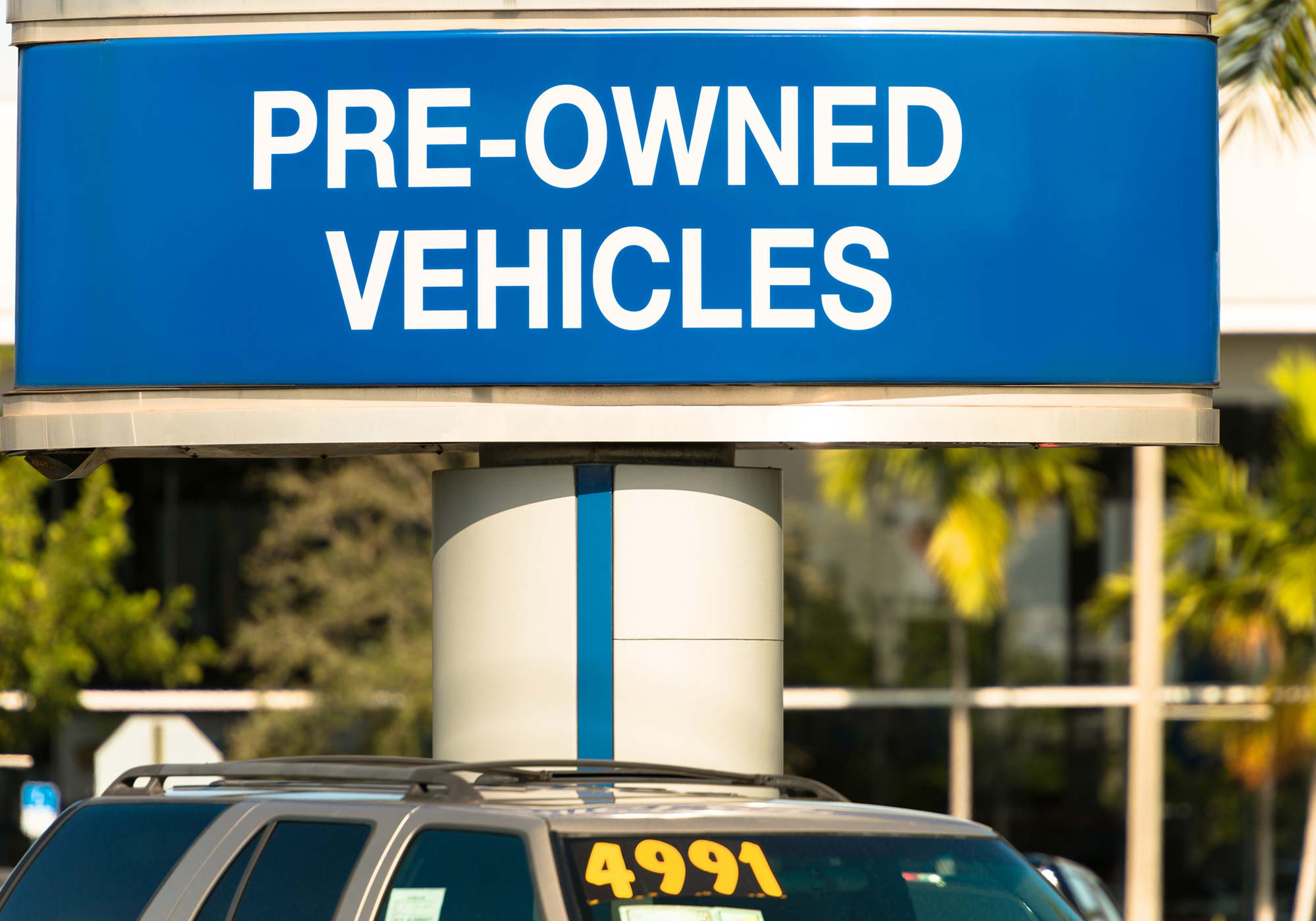 With the proper care, any car, truck, or SUV can last for years to come. Even something as simple as getting regular car washes, tire rotations, and other preventative maintenance laid out in your owner's manual can help any vehicle last for 15 years or more. 
Purchasing a used car can also have some benefits, such as being cheaper than a new vehicle. However, with older or higher-mileage cars, it's essential to know the warning signs of potential issues before making a purchase, as they could lead to potentially costly repairs down the road.
At Endurance, our team of automotive experts handles thousands of car repair claims every month. To help you be prepared before you purchase your next used vehicle, here are the top six things you need to know when buying a used car.
What to Know When Purchasing a Used Vehicle
If you're getting ready to purchase a used vehicle for yourself or another driver in your household, it's important to do so confidently. Identifying the warning signs of potential issues and other problems can help you save on future repair pairs. Even after your purchase, there are still steps you can take to help protect your vehicle.
Take an extended test drive.

– For many, one of the first steps in any car buying experience is taking a test drive. However, driving the car around the block can only show so much. Go on a drive for at least 10 miles to make sure everything is working well. Also, try taking your test drive on both residential roads and on highways to help you get the best sense of how the vehicle handles at any speed. Look for leaks, noises, and smells that may occur as you're driving too. Some dealerships may even offer you an even more extended test drive, allowing you to have a day (or weekend) to get a feel of the vehicle. Regardless of how long you can test drive, be sure to always look for

key warning signs

, especially when in the market for older or pre-owned vehicles.

Note your mileage.

– Before you take ownership, it's important to note the mileage. A typical vehicle will last around 150,000 miles and gain between 10,000 and 15,000 miles each year. Based on those numbers, a used 2016 model year should have no more than 75,000 miles. If you notice that the vehicle you are looking to purchase exceeds the average mileage that it should have, it may be best to consider a different car.

Check the vital components once you buy.

– Once you finally own the car, check on some of the key components like the suspension, rubber bushings, brakes, and more for wear and tear. It's good to know where you stand when you own. If you're unsure how to do so, your owner's manual can be a great resource.

Check over the rest of the vehicle.

– When purchasing a used car, you don't know how often the previous owner experienced issues and repaired them. Our advice would be to assume they did nothing and get any potential issues taken care of or checked out yourself. Once purchased, take your used car for an alignment check, a

tire pressure check (PSI)

, and give it a

deep cleaning

soon after completing the purchasing process. You should, of course, also take your car for an oil change and check the manufacturer's guide for the average amount of oil consumption. With an older car, you'll want to check oil levels a little more often. Visiting a

certified repair facility

or

ASE Certified mechanic

to inspect it thoroughly can also be helpful, especially if there's a grace period for returning your purchase. They may be able to uncover an issue that can cost even more than the car or make you realize it is not for you.

Check fluids.

– No matter what the manufacturer may say about "lifetime" fluids, it's very cheap and easy to change or refill fluids like washer fluid,

coolant

, engine oil, and more. It's an affordable way to prevent breakdowns. If you consider tip #4, there is a chance that the previous owner did not use the recommended fluids. Giving your vehicle a complete flush and refill of all essential fluids can be a great way to ensure you're avoiding potential issues such as

overheating

or stalling.

Find the right protection plan.

– Protecting your vehicle from unexpected breakdowns and repairs outside of your

car insurance

is vital for any new or used vehicle. As most factory warranties last for 3 years/36,000 miles or 5 years/60,000 miles, chances are your used vehicle is past its initial coverage. To help, some dealerships do offer warranties for older cars if you purchase directly from them. However, suppose you are buying directly from the seller or taking over a family member's car. In that case, you can still get comprehensive coverage with a

vehicle service contract

from a provider like Endurance.
Along with providing coverage for your used vehicle's most vital components, each Endurance protection plan also comes with 1 year of Elite Benefits. Perks include 24/7 roadside assistance and up to two tire repairs/replacements per year so you can rest easy knowing your used car is protected.
Protect Your Used Vehicle with Endurance
The best way to protect any used vehicle from unexpected breakdowns and costly repairs bills is by following a maintenance calendar. However, having a vehicle protection plan like EnduranceAdvantage™ can not only provide you with the most comprehensive breakdown coverage available but also up to $3,500 in regular maintenance coverage. With essential services like tire rotations, alignment/PSI checks, and up to three oil and filter changes, you can feel confident knowing your used vehicle is protected for years to come. 
Request a free quote to learn more about how an Endurance protection plan can help protect your new or used vehicle today. You can also visit the Learning Center for more helpful articles on topics such as expert auto tips, make/model analysis, extended warranty comparisons, and more.
More like this
Expert Auto Tips

As a driver, the last thing you need is for your car to break down on you while you are out on the road. However, cars are nothing more than..

Read More

Expert Auto Tips

Your car can be an excellent expression of who you are and what is important to you. This is especially true if you care about things like performance, speed, and..

Read More

Expert Auto Tips

If you're a car owner, chances are it didn't come cheap. And with the cost of vehicle ownership only rising, it only makes sense that you'd want to protect your..

Read More