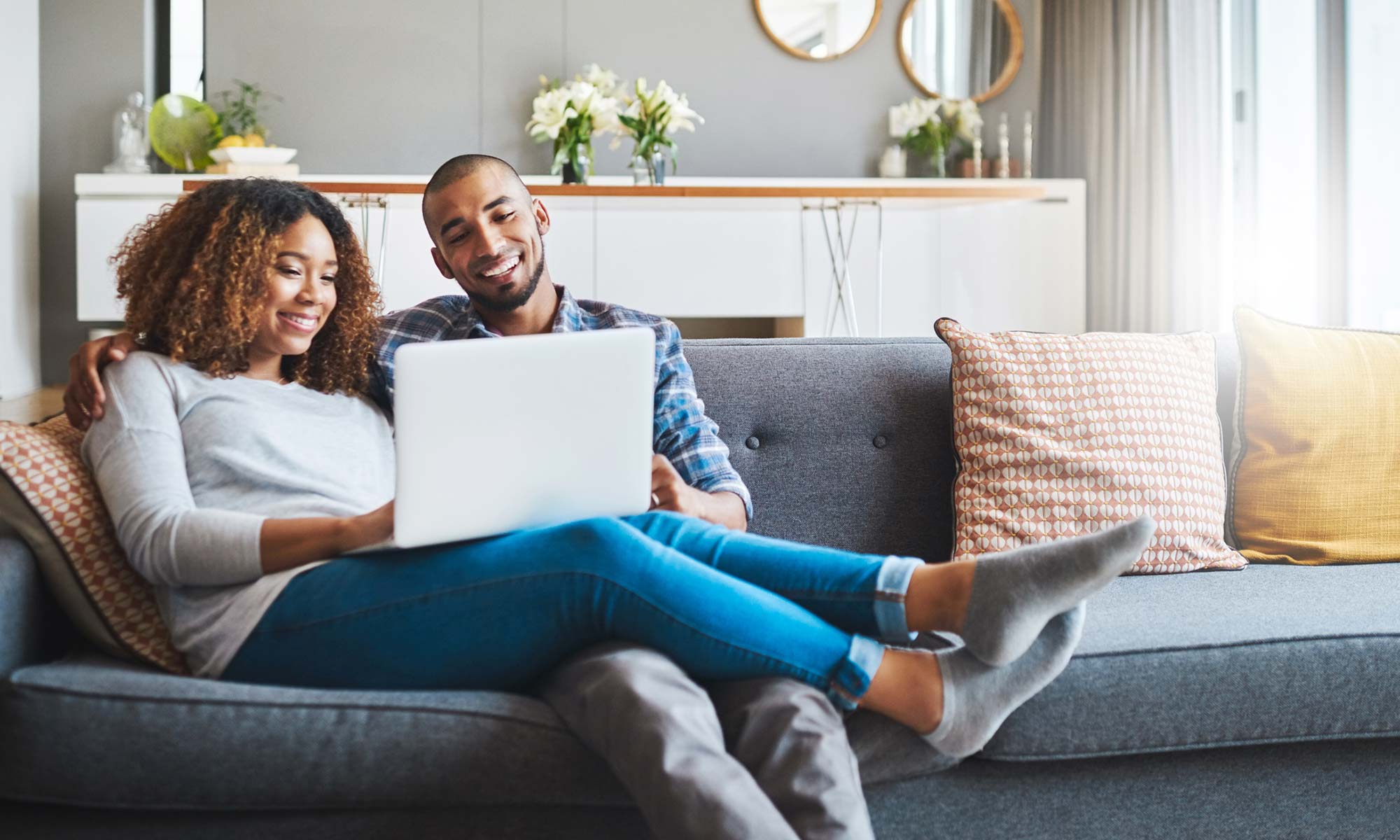 Whether you're buying a Ford F-150, a Chevy Impala or a hybrid or electric vehicle like the Nissan LEAF, few things in life are as exciting as getting the keys to a new car. In fact, it doesn't even have to be a brand-new vehicle. It just has to be new to you, as many used vehicles can provide drivers with safe and comfortable rides without paying new car pricing.
But, while finally driving your new (or used) car, truck or SUV for you can be a time to remember, dealing with the entire car-buying process at a local dealership can still be a hassle, especially if you're stuck with a pushy salesperson. Instead, drivers are forgoing spending hours walking up and down rows of vehicles or dealing with an individual altogether by searching for and buying their next car online.
How to Buy a Car Online
With car buyers now able to find the best car for them with the simple click of a button, it's no wonder why online car sales have been increasing in recent years. So, whether you're new to shopping for cars online or it's been a while since you did, it's best to prepare yourself when buying your next new or used car online. By following these five simple tips, you can help streamline your car-buying experience no matter the make or model you're looking for.
1. Decide on Your Budget
Just as with any major purchase, setting and sticking to a budget is essential when it comes to purchasing a car, as it's always tempting to go for potentially unnecessary upgrades or features and find yourself paying more than you wanted to.
To budget for used vehicles, you'll need to research and see the overall purchase price at whatever dealership or service you are considering purchasing it from. Conversely, when purchasing a brand-new car, it's helpful to know how dealerships price them. Your 'wiggle room' for haggling is the difference between the manufacturer's suggested retail price (MSRP) and what the dealer paid for the car (which is less than the MSRP). You can use tools on websites such as Consumer Reports, Edmunds and Kelley Blue Book to get an idea of the dealer costs. If you're going to use financing, it's a good plan to get pre-approved first before contacting any dealerships.
It is also crucial to remember to factor the cost of essential maintenance into your budget, as different makes and models can vary in cost, even when it comes to the same type of maintenance. For example, while getting an oil change is vital for any vehicle, owners of a GMC Sierra can expect to pay between $138 and $149 for a professional oil change, while Toyota Corolla owners should expect to pay between $115 and $128
2. Find Your Ideal Vehicle
When buying a vehicle, many car buyers jump to thinking of sticker price or the overall look and features of a specific make and model they like. While important, you must consider several other factors before making any vehicle purchase, whether buying a car online or at a local dealership. Specifically, you must consider a vehicle's reliability, its essential maintenance, and the cost of unexpected repairs or other types of breakdowns that can occur. Each of these factors will ultimately make up the bulk of the actual cost of any vehicle, so be sure to look at options that can fit in your set budget.
Where you live should also play a significant role in your choice, as some vehicles are better suited than others when dealing with things like winter driving. If you live in an area with rainfall, snow and other weather conditions, you can also often find your vehicle at risk for potential weather damages such as rust.
Be sure to check the vehicles you're considering for any potential recalls as well. Doing this ahead of time can help you avoid any unwelcome surprises when you could easily go for a more reliable model year. Safety features, fuel economy and seating or cargo space are also all things to consider.
3. Narrow Down Your Options
Once you've decided on a specific make and model, it's time to find one you can purchase. When buying a car online, you have a few different options. First, many dealerships have their own internet sales departments to search for a vehicle. Simply visit the dealer's website and search through the different new or certified pre-owned vehicles.
Alternatively, you can try new websites like Carvana, which have become internet-famous for their 'car vending machines.' When purchasing a vehicle from them, all you have to do is visit their site, find your choice and wait for confirmation it's at the nearest vending machine to you. Once confirmed, all you have to do is go and pick up your new car, truck or SUV. They can even offer some help when it comes to financing your purchase or even selling or trading in your old vehicle. Some online car dealers, such as CarMax, will even offer you the chance to test drive a vehicle before purchasing.
Yet, despite offering more convenience, not all online sellers will be able to offer you the same treatment or incentives that local dealerships can have. So before you purchase a car online, be sure to do your research, such as checking whether you can take a test drive, as well as how much it costs to get your car shipped to your driveway or close enough to pick up. You may even have to go in to finalize the purchase in person, so it's best to check beforehand what you can expect throughout the car-buying process.
4. Negotiate
Avoiding haggling with a salesperson or other local dealers is often one of the main reasons many choose to shop online. However, for those who still enjoy a bit of back-and-forth to find the best price you can on a new or used vehicle, you can still negotiate in a way. As with traditional, in-person car buying, when online car shopping, you're more likely to see offers and find better deals when sales teams have targets to meet. These times tend to be at the end of the month, quarter or year.
Around these times, if you're car shopping online via local dealerships, be sure to get some different quotes from different dealers. More specifically, be sure to get quotes for the model and specifications you're most interested in. Ask for a detailed breakdown of each quote to be emailed to you.
When you've got a few quotes to compare, you can go back to the most competitive ones and see if they can do any better if you're already pre-approved for financing or are paying outright. Show them other quote breakdowns you've received, highlighting anything you don't need and asking if they can beat them.
Get the best price you can and don't be distracted by add-ons and upsells you don't need. You've done your research—now stick to your guns and enjoy your new vehicle!
5. Get an Extended Warranty
Depending on if you've purchased a new or used vehicle, looking for and purchasing an extended warranty (also known as a vehicle service contract) should be done sooner rather than later. Designed to help protect your vehicle from the cost of unexpected breakdowns and other repairs not covered by any typical auto insurance, gap coverage or mechanical breakdown insurance policies you may have.
This is especially important when purchasing a used vehicle, as new cars come with a manufacturer-issued 'factory warranty,' which will also provide coverage for repairs and breakdowns in your vehicle. However, this coverage doesn't last forever. Most automakers typically only have coverage lasting either for 3-years/36,000 miles or for 5-years/60,000 miles — whichever comes first. That means if you've purchased a used vehicle that's more than five years old, chances are it most likely doesn't have any factory coverage, meaning you'd be left paying the cost of repairs out-of-pocket. Some extended warranties or VSCs, such as any one of our Endurance auto protection plans, can also come with some additional benefits, including 24/7 roadside assistance, among others.
Protect Your New or Used Vehicle with Endurance
For leading auto coverage that will empower you with confidence for the road ahead, check out the flexible range of plans we offer at Endurance. There's something to cover virtually every vehicle, need and budget.
Along with our industry-leading breakdown protection plans and commitment to helping you get back on the road faster, what makes us here at Endurance different is the host of benefits you can get through us. Whichever Endurance plan you choose, you automatically get access to a full year of Endurance Elite Benefits for nothing more than a $25 activation fee. These bonus benefits include key fob replacements, tire repair/replacements, total loss protection up to $1,000 and collision discounts of up to $500 per covered collision (with a $1,000 maximum).
You can also save up to $3,500 in yearly regular (and essential) maintenance services such as engine diagnostic exams, tire rotations and more with EnduranceAdvantage™, our most comprehensive auto protection package. Each EnduranceAdvantage package also comes with several other special, one-time services like a brake pad/shoe replacement, cooling system maintenance, a battery replacement and more for even more coverage and savings.
Get started in protecting your new or used vehicle today by requesting a free quote or giving us a call directly at 1-800-253-8203. You can also find more car buying tips, vehicle buying guides, expert auto advice and other informative and fun articles by checking out our Learning Center.
More like this
How To

Ford may have recently decided to discontinue the Focus, but with over two decades since the first iteration was revealed to the world, you can bet plenty of them will..

Read More

How To

It is no surprise that autumn is a favorite season for car owners all across the United States. With pops of color and long shadows, there is so much beauty..

Read More

How To

In the event of a breakdown, having an extended warranty or vehicle service contract watching your back can be a total lifesaver. With some major repairs costing thousands of dollars,..

Read More