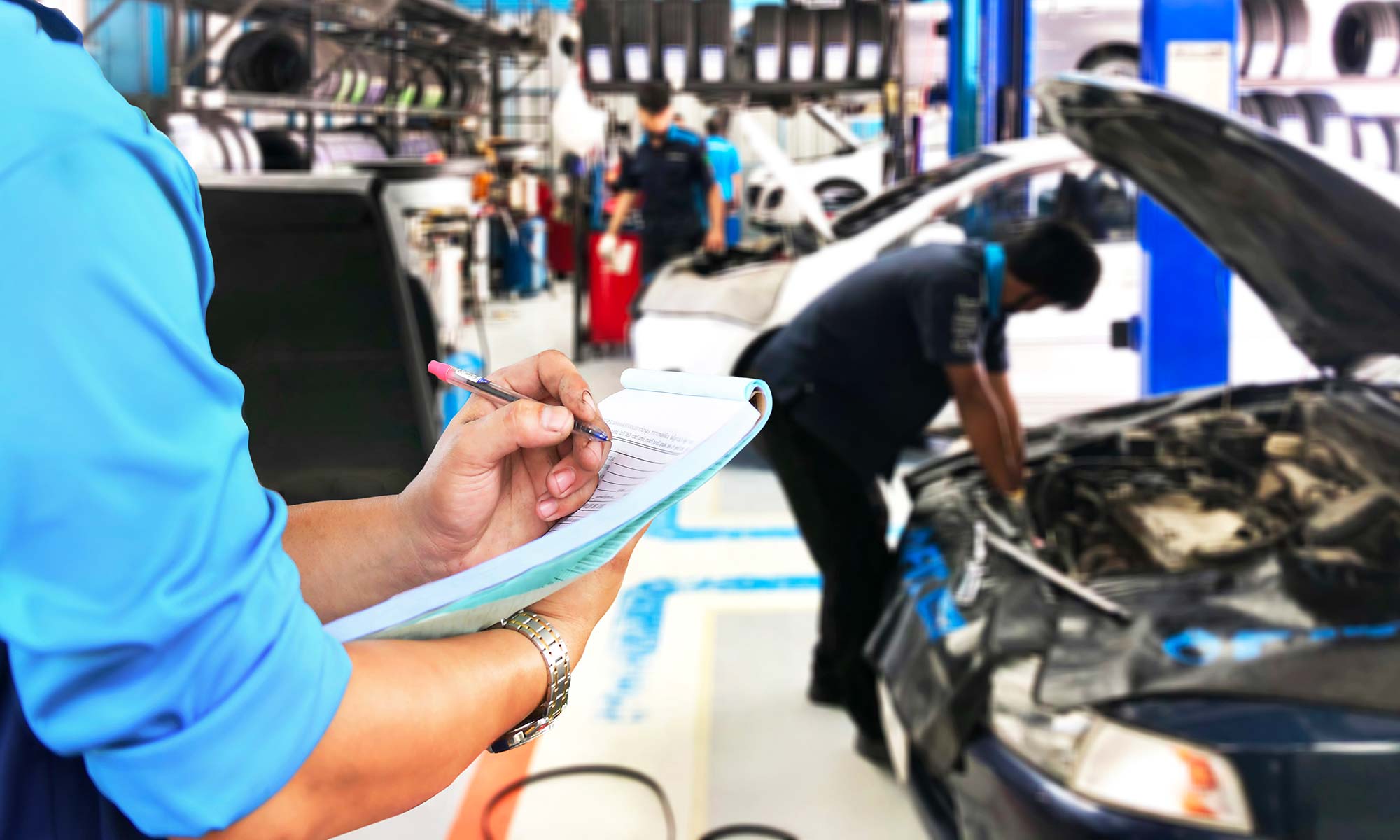 Purchasing a new or used vehicle is an exciting time for even the most experienced drivers. Owning a vehicle, whether it is right off the dealer's lot or a high-mileage used car, means new opportunities. It means being able to get to and from work without relying on public transportation, taking a quick trip to the store, or being able to head out on a last-minute weekend road trip. 
No matter the vehicle you purchase, to keep it performing at its best, you will need to ensure you are sticking to your manufacturer's recommended maintenance schedule. But, while abiding by this schedule can help to prevent unexpected breakdowns, some vehicles may have manufacturing defects that routine maintenance simply cannot prevent, such as a vehicle safety recall. 
What Is a Vehicle Safety Recall?
A vehicle safety recall is a public report issued by a vehicle's manufacturer or the National Highway Traffic Safety Administration (NHTSA). A recall notice is issued when either the automaker or NHTSA determines that a vehicle's manufacturing defect creates an unreasonable safety risk or fails to meet minimum safety standards. Most automakers have issued recalls in their history, including popular and reliable brands such as Ford, Chevrolet, and Honda. 
When a safety recall is issued, you will receive a recall letter from the car's manufacturer stating that their vehicle has been recalled as the owner of the vehicle. Specific instructions on receiving a free repair will also be included to ensure your vehicle is fixed without any out-of-pocket expenses to you.
Per the NHTSA, each notification letter regarding a recall must also include information such as:
A description of the defect or noncompliance issues

What the overall risk or hazard is that is posed by the problem, including any warning of the problem

A brief description of how the issue(s) can be resolved, including when this fix will be available to you as well as how long the necessary repair will take

A description of what you can do if you cannot have the recalled issue corrected within a reasonable time and without charge.
It is also vital to note that recalls impacting your vehicle's tires must be taken care of within 60 days of receiving the recall notice. All other recalls will remain in effect for the remaining life of that product. To check if your vehicle has an active recall, visit https://www.nhtsa.gov/recalls and enter your 17-character vehicle identification number (VIN). If you do not know your vehicle's VIN, check your owner's manual for more details. 
Common Issues That Could Cause a Recall
With vehicle recalls often revolving around specific components that could cause an immediate safety risk, some of the most commonly seen issues will include vital components such as:
Airbags
Tires
Brakes
Electrical Components
Engines
Regardless of the component causing your vehicle's recall, almost all recalls will involve some sort of improper manufacturing practices. These can include the use of inferior or damaged parts or an issue within the overall assembly process that was not noticed when the car was manufactured. Most recalls are also typically issued within the first couple of years of the vehicle being released.
One of the most recent recalls for Ford Motor Company occurred in August 2021 regarding the F-150 Super Cab. This recall was issued because the front seat belt webbing was incorrectly routed, providing inadequate restraint for an occupant in the event of a crash. Simply put, a vehicle with this issue could increase the risk of injury if you are in a vehicle accident. 
As this is a safety-related defect from the vehicle's manufacturing, Ford allows F-150 Super Cab owners to bring their vehicle into a local Ford dealership for a free replacement of the affected seat belt. 
What Steps Should You Take If Your Vehicle Is Recalled?
Having your car recalled can be scary as you may not want to drive your vehicle with a significant safety issue. If you receive a recall notice about your vehicle, you will want to get it resolved as soon as possible. Your notice will give you the steps you need to take to resolve your specific issue. 
Your local dealership will quickly resolve most recalls, but some may need to be resolved by the manufacturer. According to the NHTSA, the vehicle manufacturer is required by law to choose one of the three options below to resolve the recall issue:

Repair

– The manufacturer must repair the vehicle or part stated in the recall notice at no cost to the vehicle owners. This is the most popular remedy for most automakers.

Replace

– In the instance that you cannot repair the affected part, the manufacturer has the option to provide you with an identical vehicle or a similar model. This will be reserved for more extensive problems that revolve around the drivetrain and the body or frame of a vehicle.

Refund

– If the manufacturer does not want to provide another vehicle, they have the option to refund the purchase price of the vehicle. It is important to note that the automaker will deduct a reasonable amount due to the general depreciation of the vehicle, so you may not get the total purchase price if you own

an older vehicle

.
Protect Your Vehicle with Endurance
If your vehicle needs repairs not included in a recall notice, you will be responsible for paying the total cost. With an auto protection plan such as EnduranceAdvantage™, you can rest easy knowing you're covered from the out-of-pocket costs of unexpected breakdowns and other repairs not covered in a recall or by your auto insurance policy. 
Additionally, you can also ensure that you're staying up-to-date on your car, truck or SUV's essential maintenance with up to $3,500 in regular maintenance coverage included in every EnduranceAdvantage plan. This will include essential services such as tire rotations, up to 2 oil and filter changes, and alignment checks. You will also receive yearly engine diagnostic exams and state safety inspection services to help ensure your vehicle stays running properly for longer — at no additional cost to you.
To learn more about how an Endurance auto protection plan can help protect you and your vehicle, request a free, no-obligation quote or give us a call directly at (800) 253-8203. Be sure also to visit our Learning Center to find more articles on DIY maintenance tips, vehicle buying guides, and other helpful and informative topics.
More like this
Expert Auto Tips

When driving a car, you probably go about your routine without thinking twice. Turning the car on, switching the headlights on, and applying the brakes have all become second nature,..

Read More

Expert Auto Tips

Retired professional racecar driver Danica Patrick is a pioneer in the world of motorsports. Her breakthroughs include being the first woman to lead an Indianapolis 500 race (the 89th running..

Read More

Expert Auto Tips

Buying a new car can be incredibly exciting and can open up a whole new world of possibilities. There are so many vehicles on the market, and no matter what..

Read More