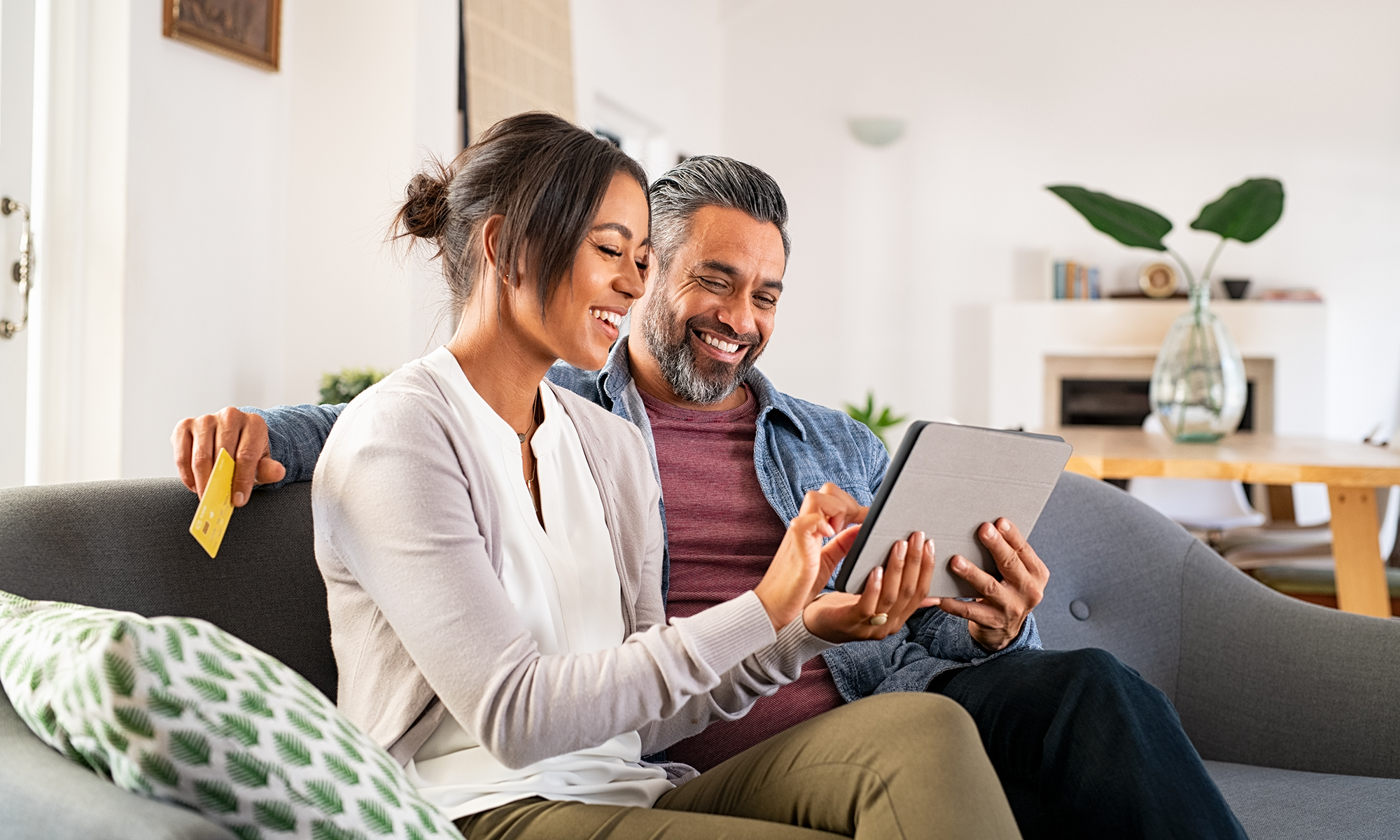 When buying a used car, there are plenty of pros and cons. On the one hand, you're getting an excellent value, as used cars will always be cheaper than the latest and greatest model years. On the other, you're giving up the peace of mind with a new car factory warranty, even if you've had a pre-purchase inspection. Plus, no matter how well-maintained the vehicle is, parts wear down and eventually break over time, and with an older, used car, it is just a matter of "when." Will it be 60 miles down the road or three years from now? 
Luckily, while a used car most likely won't have factory coverage, there are many extended warranties and vehicle service contracts available to give you confidence knowing that you're covered whenever disaster strikes. In fact, many nationally recognized used car dealerships, like CarMax and Carvana, offer a specialized pre-owned vehicle warranty with qualifying used vehicles, but are they worth it? And if so, which company offers better coverage?
About CarMax & Carvana
Buying a used car requires a fair amount of research to ensure you're getting the best car for the best price. But, unlike jumping around from dealership to dealership or flipping through the newspaper, online car dealers help make locating, comparing and shopping for used vehicles and car prices faster and easier, right from the palm of your hand. Online dealerships can even help you sell or trade-in your current vehicle and help finance your new purchase without ever leaving your home. 
When it comes to online used vehicle dealerships, few are as popular as CarMax and Carvana:
CarMax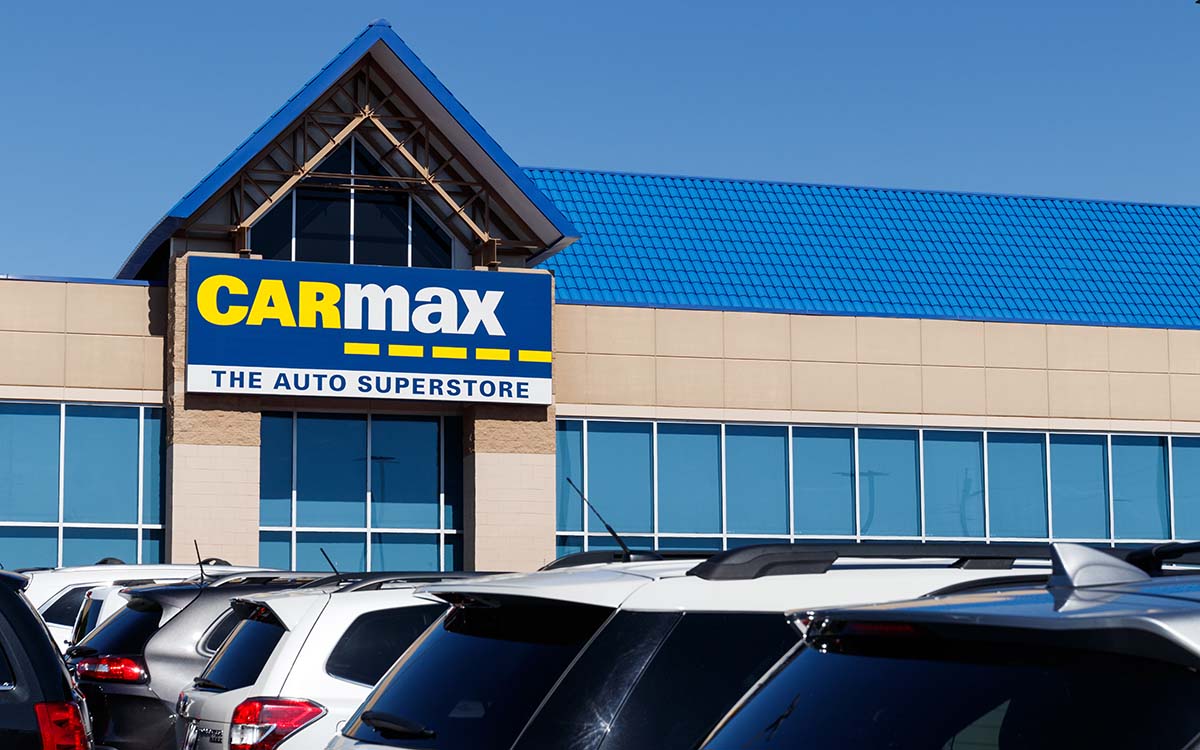 Since its opening in 1993, CarMax has made waves in the used car retail industry, listing itself as the "nation's largest retailer of used cars" on its website. Customers found it refreshing when they burst on the scene onto the market with their upfront, no-haggle pricing. And after decades of sales tactics from local used car dealerships, drivers craved a car buying experience without all the hidden fees and back and forth with salespeople. 
Overall, CarMax is one of the largest automotive superstores in the country, boasting more than 9 million cars, trucks and SUVs sold in the United States since it started. They offer both online and in-person buying experiences, with the advantage of finding a car you like online at one of their 200+ locations and having it transported to your local store for a fee typically less than the price it would cost you to travel there.
In addition, the company is well-known for its excellent customer service experience and for putting people first, as well as: 
24-hour

test drives

30-day

money-back guarantee

Home delivery within 60 miles of a store location and

Express delivery options

In-house financing options
Carvana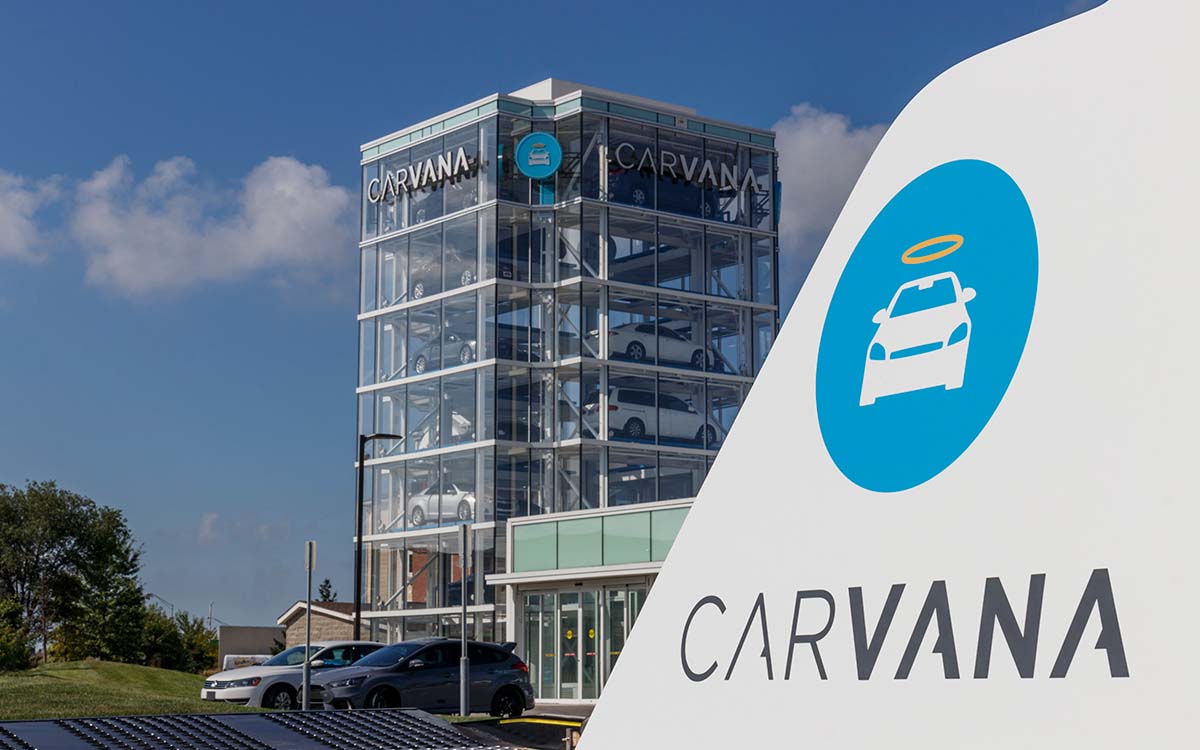 Carvana is significantly younger than CarMax, opening its doors in 2012. But, despite lacking in years, it is equally well known and popularized for its iconic multi-story car "vending machines." These pickup locations for car purchases operate much the same way as any other vending machine. The customer inserts their custom coin into the machine that indicates their chosen vehicle, and the fully automated machine picks up the car and maneuvers it through the machine on a track. Drivers can pick it up through the delivery bay. 
However, with only 33 vending machines scattered throughout the country, car buying with Carvana is exclusively online. Car buyers can choose to have their chosen vehicle delivered directly to their door as soon as the next day or pick it up at the nearest car vending machine. And while it's unlike a traditional "test drive," car shoppers can try out their vehicle with a 7-day money-back guarantee. 
Like CarMax, Carvana features a no-haggle pricing experience, and without the overhead costs of physical locations and salespeople, many customers feel that they get a better price overall. Other benefits customers experience include:
7-day

money-back guarantee

Home delivery options

Online car buying experience

GAP insurance

availability

In-house financing options
How are
Warranties
from
CarMax
&
Carvana
?
Both companies also offer pre-owned car warranties with many of their qualifying pre-owned vehicles. 
Let's see how CarMax and Carvana warranties compare:
In addition to the 30-day, 1,500-mile money-back guarantee, CarMax also offers a 90-day or 4,000-mile limited warranty that covers the costs of many significant system repairs should you find yourself at the repair shop. This limited warranty automatically comes with any vehicle purchase, even if the manufacturer warranty is still active.
In total, the CarMax MaxCare vehicle service contract is your only option if you want more comprehensive auto coverage, and it must be done when you buy the vehicle. It is also important to note that a third-party administrator, not CarMax, will service your protection plan after you purchase it. You'll need to contact the service provider if you need repairs or replacements. 
However, their coverage is similar to a factory warranty, as it covers major systems like the engine, transmission, steering, cooling, suspension, electrical and more, unless listed in the exclusions. Some exclusions, for example, include aftermarket accessories installed after your purchase, breakdowns or overheating due to abuse/misuse, and issues caused by corrosion, collisions or improper maintenance. You will, however, have the added benefit of 24/7 roadside assistance and rental car reimbursement of up to $40 a day for 7 days with a CarMax warranty.
Like CarMax, Carvana offers a limited vehicle warranty with every car purchased, which lasts for 100-days or 4,189 miles (yup, you read that number right), whichever comes first. With a $50 co-pay, Carvana's limited warranty will cover most costs, except those for cosmetic imperfections, parts with high wear-and-tear, missed maintenance, and aftermarket accessories. The limited coverage also comes with roadside assistance, which appears to include towing, locksmithing services, and a battery and fluid replacements. You'll also have rental car reimbursement, though you must provide a vehicle receipt from a licensed rental agency.
Along with the limited warranty, Carvana also offers CarvanaCare, three tiers of extended warranty coverage that are only available at the time of vehicle purchase or by the end of the 7-day money-back guarantee. All tiers, plus the limited warranty, include a $0 deductible at any of the 5,000 approved repair shops in the network. However, "non-preferred" repair shops will leave you with a $200 deductible. Like CarMax, the CarvanaCare vehicle service contract is also serviced by a third-party company, SilverRock, so you'll need to contact them for specific contract details and even some of your benefits, like the rental car reimbursements.
Whether you purchase a used vehicle from CarMax or Carvana and get their warranty coverage, it's also important to remember that any used car warranty, whether from the used vehicle dealership or another provider like Endurance, is different from a factory warranty and car insurance. That's why reviewing your coverage to know exactly what the warranty covers, what it doesn't, and how long your coverage lasts is essential for a car owner.
How Does Endurance Coverage Compare to CarMax & Carvana?
While both CarMax and Carvana offer some form of warranty coverage on their vehicles, both are not direct providers of their plans. This may not seem like a big deal, but when dealing with an unexpected breakdown, having a provider you know will be with you every step of the way can be invaluable. That's why, even though both online car dealerships offer coverage on used vehicles, only Endurance can give you the comprehensive coverage you need without the drawbacks, regardless if you purchased the car at CarMax, Carvana or anywhere else.
With any Endurance vehicle protection plan, you can be confident that your car's vital components will be covered, whether it's basic powertrain coverage starting as low as just $79/month or near factory-like coverage. You can even combine your breakdown protection with $3,500 in yearly maintenance savings with the Advantage plan, including services like engine diagnostic exams, oil and filter changes, tire rotations, alignment checks and more. We even cover commercially used vehicles, like those for rideshare or delivery services, high mileage vehicles, Canadian Grey Market vehicles and even those with a salvage or rebuilt title. And you can take your car to any certified repair shop or ASE Certified mechanic.
We're also a direct provider of our coverage, so whenever or wherever you need us, you'll have a member of the award-winning Endurance team there with you every step of your claims process. You'll even be able to enjoy the peace of mind of complimentary 24/7 roadside assistance, trip interruption coverage and rental car reimbursements. Plus, each Endurance plan also makes you eligible for a full year of Elite Benefits, including extra perks and savings like tire replacements or repairs, collision discounts and more. 
Protect Your Car with Award-Winning Coverage from Endurance
Purchasing a used car, especially a used car online, can be a great way to save time and money on your next vehicle. But, whether you purchase your used car from CarMax, Carvana or anywhere else, chances are its factory warranty won't be active. And while some places can provide you with limited warranty protection, only Endurance can give you comprehensive breakdown protection and extra perks, benefits and savings to make your coverage truly worth it.
You can even find plans to fit your needs and budget, whether basic powertrain coverage or comprehensive coverage that provides breakdown protection AND maintenance benefits. Plus, no matter the plan you have, you'll be able to enjoy complimentary services like roadside assistance, rental cars and trip interruption coverage. And with a full year of Elite Benefits, you'll be able to get even more coverage, savings and peace of mind.
Request your free, no-obligation quote today or speak directly to one of our award-winning customer care specialists by calling (800) 253-8203 to learn more about how Endurance can help you. You can also find more helpful articles and resources by visiting the Endurance blog, including DIY maintenance tips, vehicle buying guides, extended auto warranty coverage comparisons, road trip tips and more fun and informative topics. 
More like this
Extended Warranty

When driving on roadways around the world, the thing most car owners fear is being involved in an accident. However, mechanical breakdowns are the thing that every average driver should..

Read More

Extended Warranty

Every car owner knows how important it is to keep their vehicle in the best possible condition at all times. This means making sure that you are getting the proper..

Read More

Extended Warranty

Driving down the road only to experience an issue with your vehicle's steering capabilities is a terrifying experience, regardless of if you are driving a new vehicle or an old..

Read More