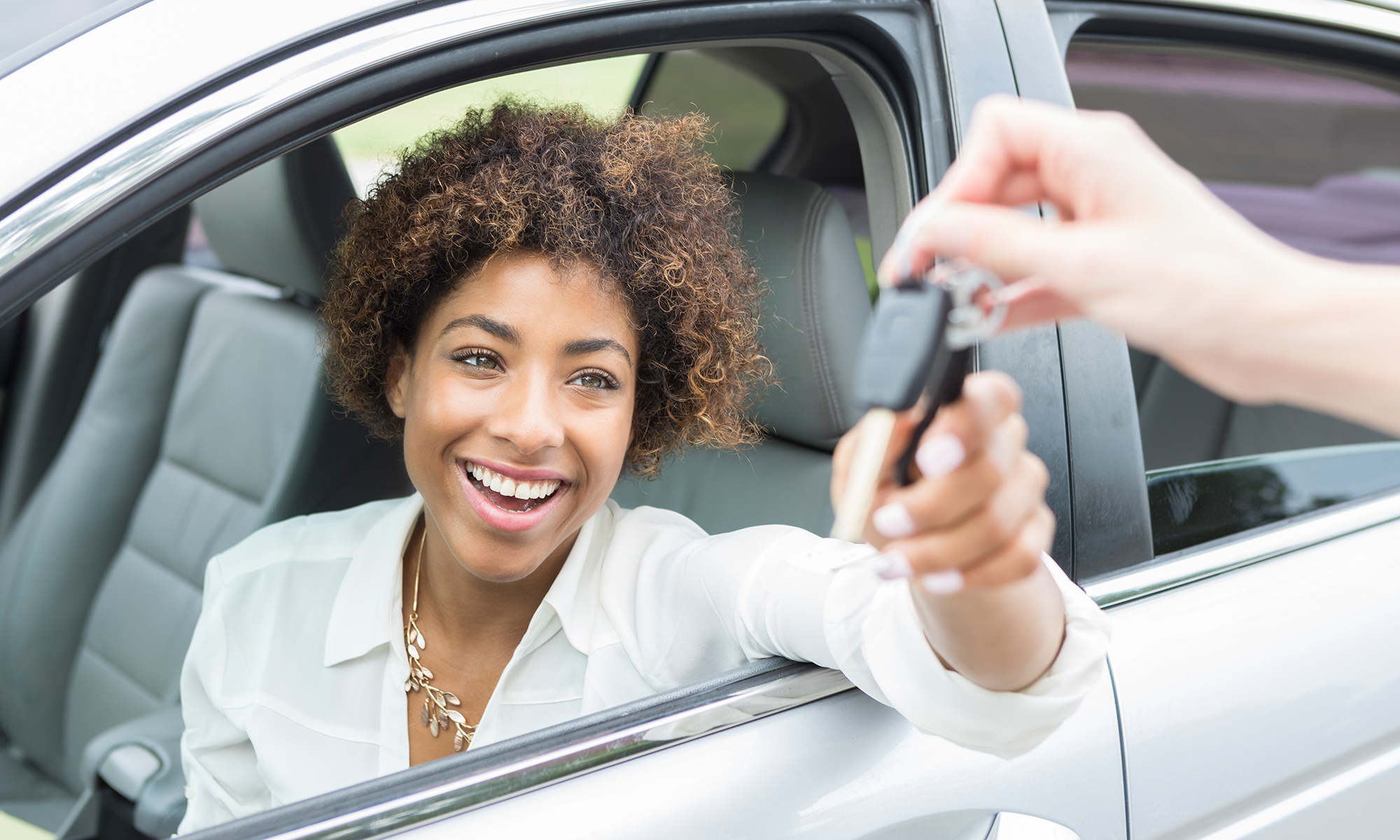 No matter what time of year it is, having a car is a great way to enjoy the freedom and excitement of the open road. Whether you take regular road trip adventures or you just need something to get you to and from work, car ownership can improve your life and make your day-to-day much easier. Any car owner knows that many responsibilities come along with having a vehicle. Because of this, it is important to make sure that it is protected at all times. 
An extended warranty, more accurately known as a vehicle service contract, or VSC, can provide the coverage you need as a responsible car owner. A VSC will help prevent expensive breakdowns and large repair bills that can come up throughout your ownership of the vehicle. All vehicle service contracts come with terms and conditions, including the length of the coverage you are signing up for, so you should know how long you can expect to be covered before you finalize your plan. 
What's a Factory Warranty?
When a brand new vehicle comes off the production line, it will usually be covered by a manufacturer's warranty. This ensures that the vehicle is covered in case of any issues arising from the manufacturing process. By having this coverage, you can be sure that you will not be financially responsible for any repairs that need to happen due to workmanship errors at the factory level or just overall design flaws. If a problem is widespread in many different models of the car, the automaker will usually issue a recall, and you will be able to bring it to the dealership to be fixed free of charge. However, while a factory warranty can help give you peace of mind when purchasing a brand new vehicle, it won't last forever.
The lengths of factory warranties and what they are called can vary depending on the automaker. For example, your automaker may describe your coverage as a bumper-to-bumper warrant or a new vehicle limited warranty. But, regardless of what they are called, these basic new car warranties will help cover your vehicle's powertrain and drivetrain and typically last anywhere from 3 years/36,000 miles and 5 years/60,000 miles, whichever comes first. 
Some manufacturers offer much longer warranties, such as Hyundai, which has a powertrain warranty that lasts for 10 years/100,000 miles for their vehicles' powertrains. Many factory warranties will have different lengths for different car components, so knowing what your warranty covers when you buy a new car can help you ensure it is protected. It's also important to note that while comprehensive, factory warranties won't usually cover some things, known as 'exclusions,' and can include normal wear and tear components like brake pads, wiper blades and more. Factory warranties also won't typically include maintenance services, like oil changes, so following your car's routine maintenance schedule is something you'll have to do on your own.
What's an Extended Warranty?
Whether you have a basic bumper-to-bumper warranty that lasts for three years or more comprehensive new vehicle warranties that last for 10, sooner or later, that coverage will end. But if you want to keep that coverage, you can look to extend your warranty by purchasing extended coverage from the automaker for an extra price. 
However, while this extended car warranty will work just like your original factory warranty, there are some things to be aware of. For example, some automakers may limit you to getting repairs done at the dealership or specified repair shops. Additionally, while most automakers offer extended vehicle coverage, they may limit you to purchasing your extended coverage while your original warranty is active. That means that if your coverage has recently expired, you may not be able to get coverage from the automaker. This also means that if you've purchased a used car, it may be passed its original warranty coverage, and you'll be unable to get any extended coverage.
Instead, if you cannot purchase coverage from your automaker, you can look to various third-party warranty providers, like us at Endurance. But, while you may hear plans at Endurance and other places like Carshield, Protect My Car and more referred to as "extended warranties," or even "aftermarket warranties," they are actually vehicle service contracts (VSCs), as only your automaker can "extend" your factory coverage. But, while it may not be a warranty by definition, getting an auto protection plan from Endurance can help give you the same peace of mind as your factory warranty. That's because when you have Endurance, you'll have help with unexpected auto repair costs while adding extras that your automaker can't. 
For instance, when you have an Endurance auto protection plan, you can take your vehicle to any ASE Certified mechanic or repair facility of your choice, including your dealership. You'll also automatically receive 24/7 roadside assistance and towing, trip interruption coverage and rental car reimbursements, meaning that no matter where you are across the country, you can get help taking your vehicle in for repairs. Some plans, like the industry-leading Advantage plan, can even help give you breakdown protection while also helping you stay up-to-date on your vehicle's repair needs with up to $3,500 in maintenance benefits. That means you can get help with essential services like oil and filter changes, alignment checks, engine diagnostic exams and more to help keep your vehicle running for longer.
How Long Do I Have Extended Warranty Coverage For?
One of the major differences between a factory warranty and a vehicle service contract from a third-party warranty company is that a VSC will vary in length depending on certain factors in place when you sign up. A protection plan from Endurance will have different lengths for different cars. It will usually be active for as long as the vehicle is within the age and mileage parameters outlined in the contract. For example, if your purchase the Supreme plan for a 2018 Honda Civic, you might have a term length of six years or 71,000 miles, depending on its mileage at the time the plan is activated. On the other hand, purchasing the Secure plan for a 2012 Subaru Outback may have coverage for five years or 51,000 miles. Due to this, the best way to learn how long you can get coverage is by requesting a free, no-obligation quote. Here, you'll be asked to provide information about your vehicle to see what plans can help you, how long you can get coverage, and how much it may cost you.
Some plans, like the Advantage plan, can help cover many of your vehicle's vital components and give you up to $3,500 in maintenance coverage, including essential services like up to three oil and filter changes, tire rotations, alignment checks, engine diagnostic exams, and more. If you have a high-end luxury vehicle, a Supreme for High-Line plan covers cars made by the world's most deluxe automakers, including Land Rover, Porsche, Mercedes-Benz, Jaguar and more. 
Even if you're looking for basic coverage, you can get the peace of mind you're looking for without breaking the bank, as some Endurance plans start at just $79 per month. And, regardless of your chosen plan, you'll benefit from 24/7 roadside assistance and towing, trip interruption and rental car reimbursements. But that's not all, as you'll even be eligible to receive a year's worth of Endurance Elite Benefits, including tire repairs or replacements, collision discounts, key fob replacements and even total loss protection. Endurance plans are also transferable, so you can ensure the car is protected if you have a longer coverage period, even if you are planning to sell it to a new owner. 
Protect Your Car with a Plan From Endurance
Knowing how long your vehicle protection plan is active can help you ensure you're getting the coverage you need without worrying about paying for any out-of-pocket repairs. But, while factory coverage is a nice perk for owning a brand new car, it doesn't last forever. And for those with a used vehicle, you might not even be able to enjoy the coverage of a factory warranty, to begin with. Instead, an Endurance auto protection plan is the best way to keep your vehicle safe from costly repairs and breakdowns.
That's because, like your factory warranty or extended warranty from your car's manufacturer, auto protection plans from Endurance can help cover your vehicle from unexpected and expensive repair bills. And, unlike factory warranties that have set coverage limits, the length of your Endurance plan will depend on factors like the age of your vehicle and the number of miles on it. By taking all of that into account, you can be sure that your vehicle will have complete coverage for as long as you need it. And on top of the repair and breakdown coverage you get, you also get extra benefits like 24/7 roadside assistance and towing, trip interruption coverage and even rental car reimbursements to go along with a 30-day money-back guarantee. Or, with an Advantage plan, you can get breakdown coverage and up to $3,500 in yearly maintenance benefits, not to mention access to several special, one-time maintenance services, including a battery replacement, front or rear wiper blade replacements, brake pad or shoe replacements, and cooling system maintenance.
For more details about Endurance auto protection plans, request a free, no-obligation quote. You can also speak directly with an award-winning Endurance customer service representative to help you find the right plan for you and your vehicle by calling (800) 253-8203. You can also visit our Endurance Blog for more articles, from expert auto tips, make/model comparisons, FAQs, and other informative and helpful topics.
More like this
Extended Warranty

The advantages of having an extended warranty can't be overstated when a surprise car repair pops up. Coverage can make a difference during a breakdown, thanks to protection against expensive..

Read More

Extended Warranty

Nothing beats being able to hit the open road and head wherever you like, whenever you like. Plenty of drivers fall in love with our vehicles, maintaining them with total..

Read More

Extended Warranty

There's a lot to get excited about buying a new or used car, but one feature that often gets overlooked is the manufacturer's warranty. Understanding this coverage helps owners maximize..

Read More