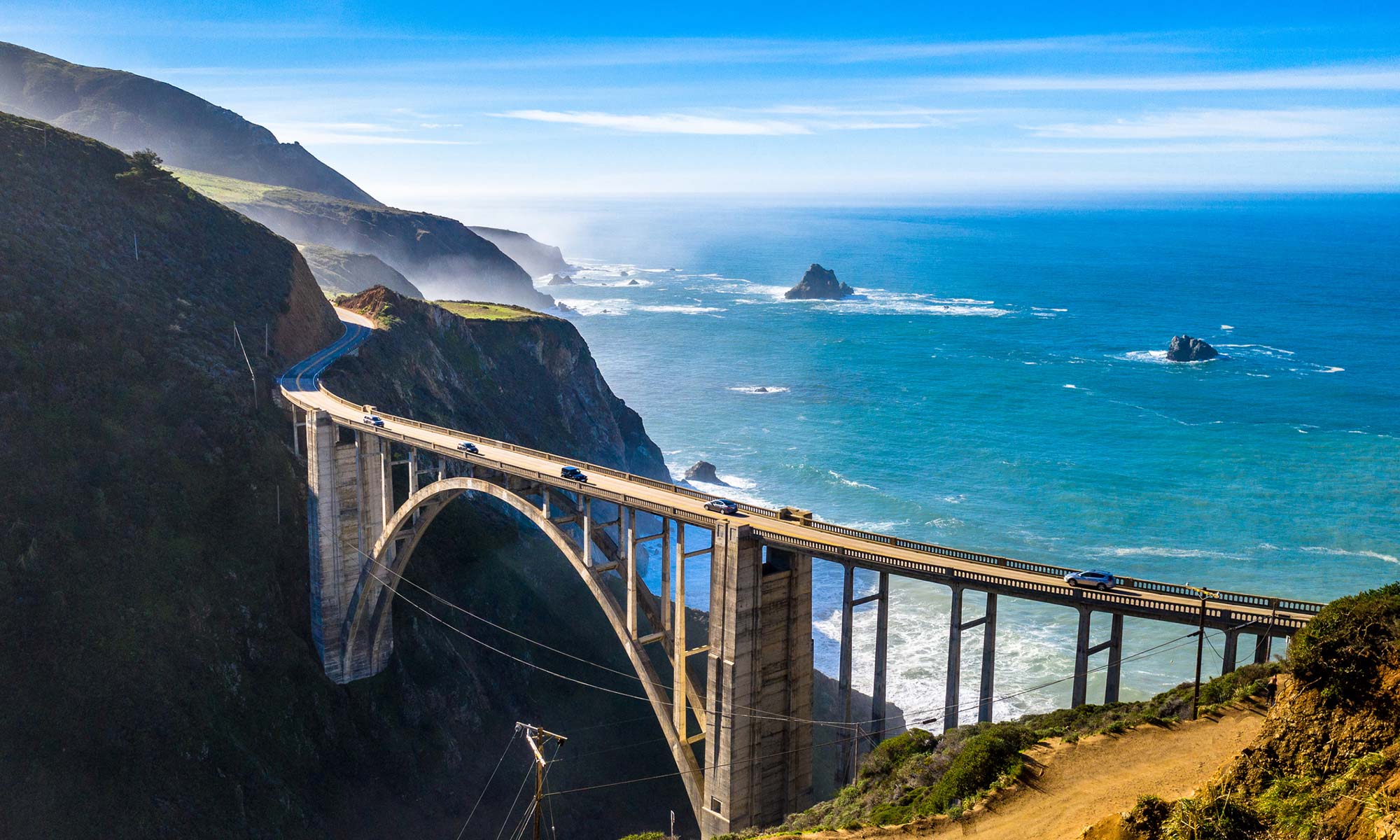 As the weather heats up, many drivers are gearing up to get out and enjoy the sights and sounds of a good old-fashioned road trip. So whether it is for a quick day trip, a weekend getaway or a summer-long excursion, getting out and hitting the open road is sure to be on many people's summer to-do list. 
And without a doubt, the Memorial Day holiday weekend is one of the best times of the year to head out and enjoy the long weekend away with friends and family. But, no matter if you're off to the amusement park, a live music festival, the hiking trails or on a kayaking trip, ensuring your vehicle is ready to hit the road should be at the top of your mind before your Memorial Day weekend getaway.
Preparing Yourself & Your Vehicle for a Road Trip
Preparing your vehicle is more than just filling up the tank with gas (although this is quite important). Before hitting the road for an extensive trip, there are a few do's and don'ts of the road that you should follow. First and foremost, you should:
Do Your Research:

Look into

the route(s)

you plan to take to your destination, including where any gas stations, hotels/lodging and places to eat are along the way.

Let Someone Know Your Plans

: Even if you are traveling with other people, always inform loved ones, friends, coworkers, and others about your plans and where you're headed.

Pack Extras:

Bring extras of the essentials, such as phone chargers, food/healthy snacks, water, sunscreen, and anything else you may need. Bringing a physical map can also be a great idea if you have any issues with your cellular service or troubles with

your car's infotainment

or navigational displays.

Check The Conditions:

Along with checking road conditions and traffic, keep an eye out for any weather updates. If there are any

severe weather

alerts along your route, it may be best to take a detour to ensure you're driving in safer conditions.
Following the above guidelines will help you be safer in the event of an accident or other incident that stops your journey from continuing. But, beyond these general tips to help prepare yourself and your passengers, you must also prepare your vehicle.
Some of the essential maintenance you should perform on your vehicle before any road trip includes:
While preparing your vehicle before any road trip is essential, staying up-to-date with its routine maintenance needs is also essential. That means regularly following the maintenance schedule laid out by your automaker (and usually found in your owner's manual) and will include things like regular oil changes, alignment checks, essential fluid changes, etc. But, while preparing a vehicle before a road trip or year-round as part of its maintenance schedule can help prevent repairs, it can't stop them all. And without the help of an active factory warranty, you'd be on the hook for paying any expensive repair bills on your own — but not when you have an Endurance auto protection plan. 
Some plans, such as the Advantage auto protection plan, can even help give you comprehensive breakdown courage with up to $3,500 in routine maintenance services. That means you can get tire rotations, alignment checks, engine diagnostic exams and more included. You'll even get help with your vehicle's next state safety inspection and access to several special, one-time benefits like cooling system maintenance, a battery replacement and more. And, for just a small activation fee, you can enjoy a year's worth of Endurance Elite Benefits, including tire replacements or repairs and collision discounts, to help give you the peace of mind you're looking for in case you get a flat tire on your trip.
The Best Road Trips Destinations for Memorial Day Weekend
You're all set to head off on your Memorial Day weekend road trip with your preparations done. But, if you're still looking for a place to head to this three-day weekend, there is no shortage of stunning places around the country. Here are our picks for some of the best Memorial Day weekend road trip destinations:
1. Washington D.C.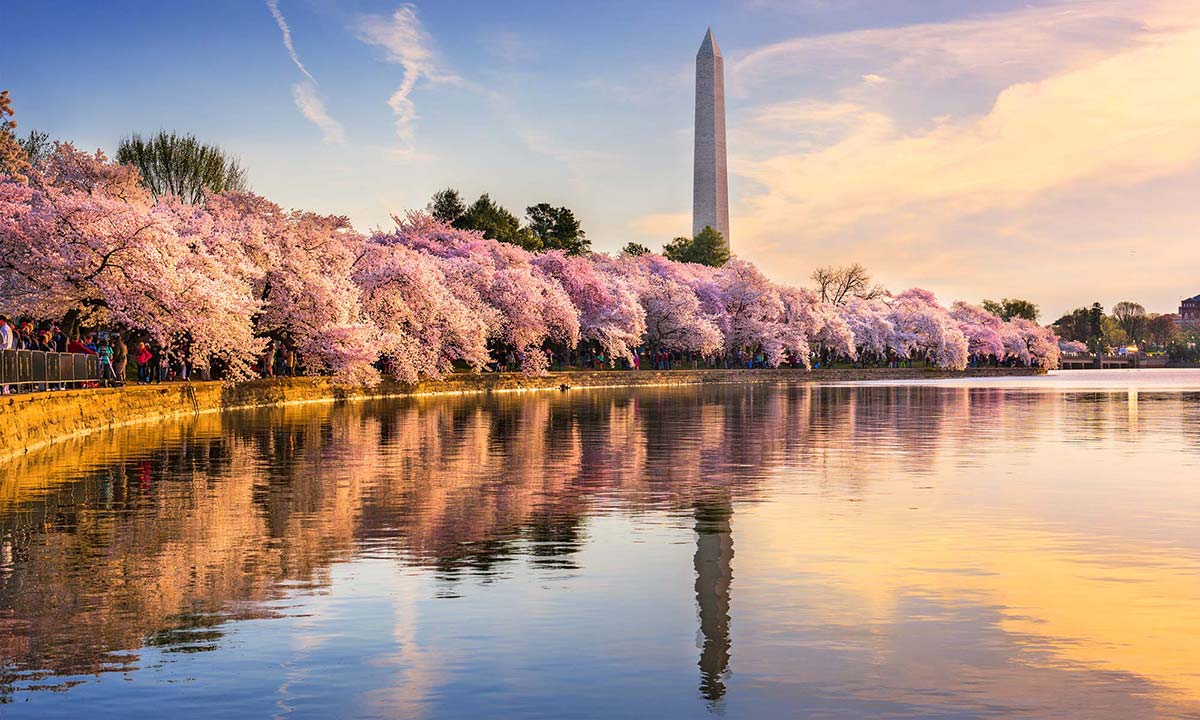 The American capital is a must-see, especially during a holiday weekend such as Memorial Day. Check out impressive sites such as the Smithsonian National Museum of Natural History or take a tour of the White House itself. Washington D.C.'s gorgeous architecture and streets are sure to blow you away. And don't forget to make your way to the famous National Memorial Day Parade while you're there!
2. The Great Smoky Mountains National Park, Tennesse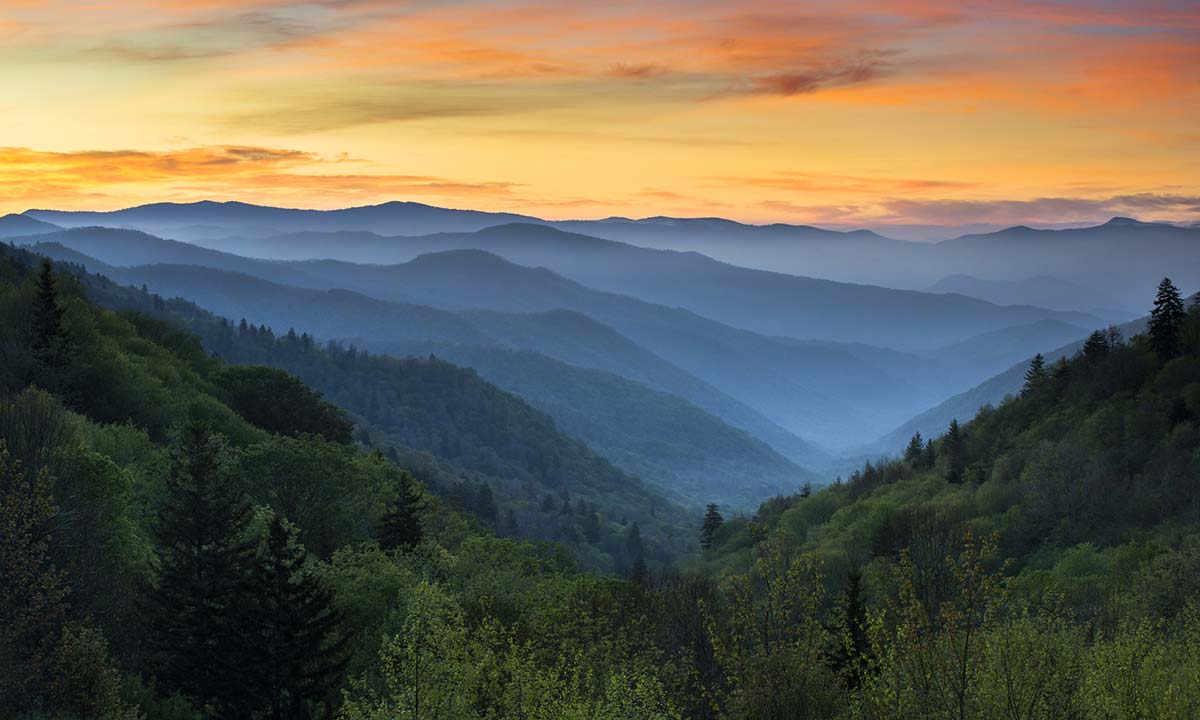 While each of the 50 states has an array of state parks you can explore, it's hard to beat the allure of a national park. And for us, those who would prefer to get out and truly enjoy the wonders of nature will have a hard time finding as perfect of a place as the Great Smoky Mountains National Park. This 522,427 acres of breathtaking views straddles the border between North Carolina and Tennessee and is characterized by lush forests, waterfalls, and beautiful rivers. Thanks to destination hikes like Rainbow Falls and the Alum Cave Bluffs, this national park is also a hiker's or camper's dream. Even the youngest among you can get out and enjoy the trails, thanks to several available kid-friendly hikes.
3. Miami, Florida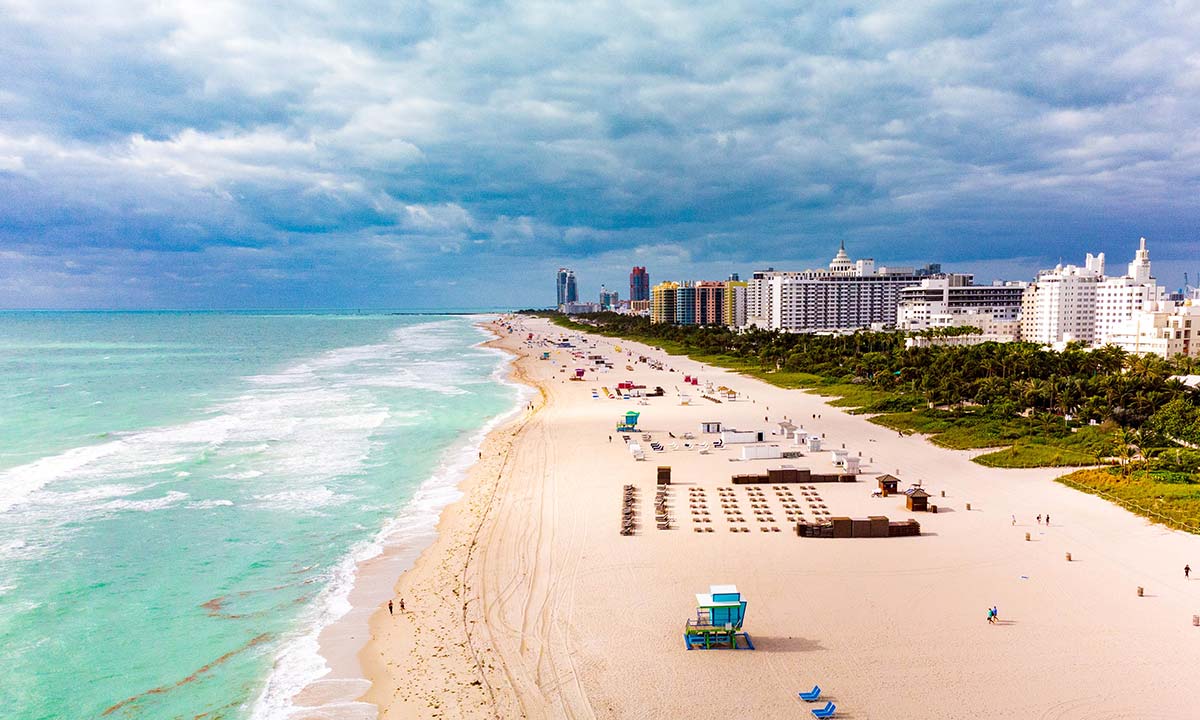 Often known as being a top nightlife destination for travelers worldwide, Miami also features a laid-back vibe that is great for individuals and families alike. Kick back and relax on the beach, enjoy the flair of the local cuisine or explore Little Havana. But there's also plenty to do for those up for a little more adventure. You can take a tour through the Everglades National Park, stroll through the nearby Fairchild Tropical Botanic Garden, catch a ball game at Marlins Park or try your luck on a chartered fishing trip. 
4. Jackson Hole, Wyoming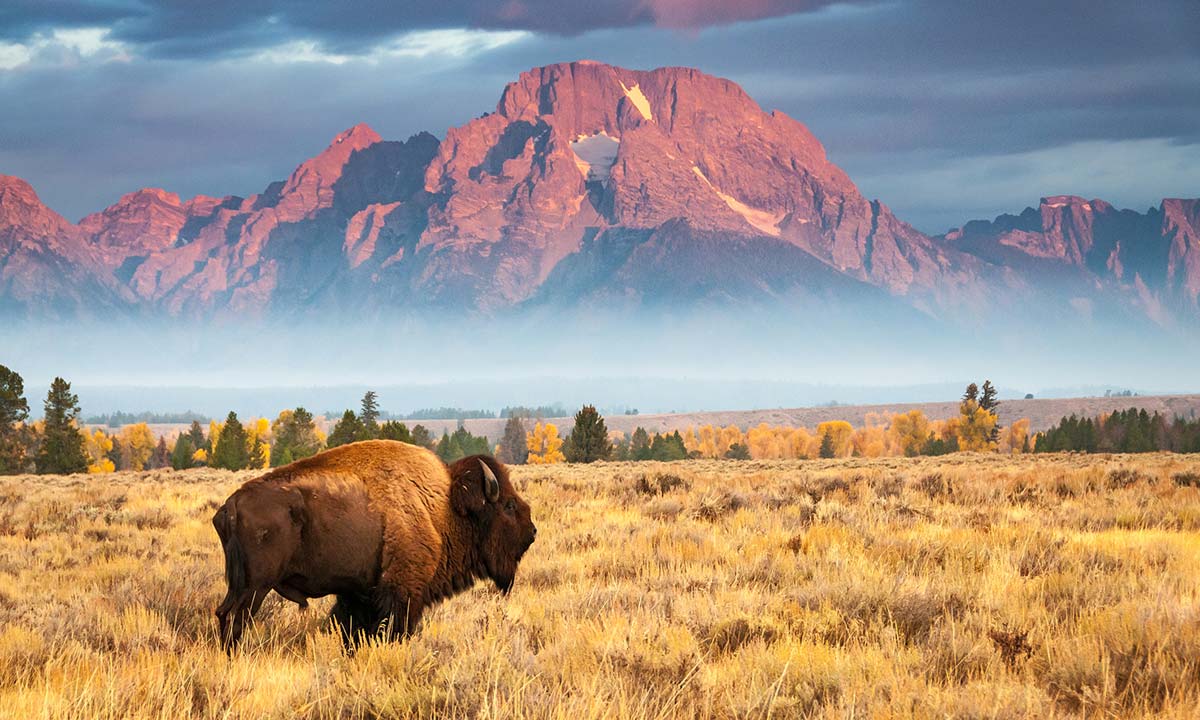 Like the Great Smoky Mountains National Park, Jackson Hole is an outdoor lover's dream. This idyllic landscape will have you shell-shocked by its beauty in the summer and winter. But, while its three ski areas (Jackson Hole Mountain Resort, Snow King Mountain Resort, and Grand Targhee Resort) won't be open for the season, you still have plenty to do. Take your pick between hiking trails at Grand Teton National Park, fly fishing, paragliding, or simply enjoying the stunning views or visiting the picturesque town for a bit to eat.
5. Pacific Coast Highway, California (Pictured Above)
It's hard to beat the Pacific Coast Highway in California for those who take the idea of a road trip quite literally and want to spend most of the time in the car. This gorgeous stretch of road extends from the border with Canada down the coast to the border with Mexico, bringing along breathtaking views that anyone is sure to enjoy. In fact, you'll be able to see some iconic views along the way, like those of the Bixby Creek Bridge (aka the famous view found in Big Sur). But, while it can be tempting to stay in sunny California, don't forget that this scenic drive extends into both Oregon and Washington, meaning you can hit three states for the price of one! Start one of the famous cities of southern California, such as San Diego or Los Angles, before heading north to Santa Barbara, San Francisco and more as you make your way to the sights and sounds of the Pacific northwest like Portland or Seattle.
Get Your Vehicle Road Trip Ready with Endurance
No matter where you are going, take the proper time to ensure your vehicle is road trip ready before hitting the road this Memorial Day weekend. You can also get even more peace of mind when out on the road any time of the year when you have an Endurance auto protection plan. 
Each Endurance plan is designed to help give you comprehensive breakdown coverage for your car, truck or SUV's most vital components. That means you can be confident that your engine, transmission, brakes and more will all be covered, no matter if you're on a road trip or a trip to the store. With the Advantage plan, you can even save up to $3,500 on some of your vehicle's most important maintenance needs, including services like tire rotations, alignment checks, and more. 
And, for even more peace of mind, each Endurance protection plan automatically comes with 24/7 roadside assistance and towing, trip interruption coverage and rental car reimbursements. That means you can be certain Endurance will help you get back on the road fast wherever your road trip takes you. You'll even be eligible for a full year of Elite Benefits, including key fob replacements, tire replacements or repairs, collision discounts and more whenever you purchase an Endurance plan. Just choose the Endurance plan that fits your needs and budget, pay a small activation fee and enjoy your entire year's worth of extra perks and savings. 
To learn more about any Endurance auto protection plan, give our award-winning customer care team a call at (800) 253-8203 or request a free, no-obligation quote. The Endurance blog can also be a great place to find even more road trip guides, expert auto tips, maintenance how-tos and more.
More like this
Travel

With the cooler months creeping in, it's the perfect time to begin planning a fall road trip to enjoy the best of what the season brings. However, weather conditions during..

Read More

Travel

In the warmer weather of summer, many people plan off-road excursions and road trips with the entire family. The only thing that can ruin these outdoor adventures is an unexpected..

Read More

Travel

Thanksgiving is fast approaching, and if you're like many across the country, you're probably gearing up to head home (or somewhere) to spend quality time with loved ones and enjoy..

Read More