Protect your vehicle with custom coverage from Endurance.
Shop Now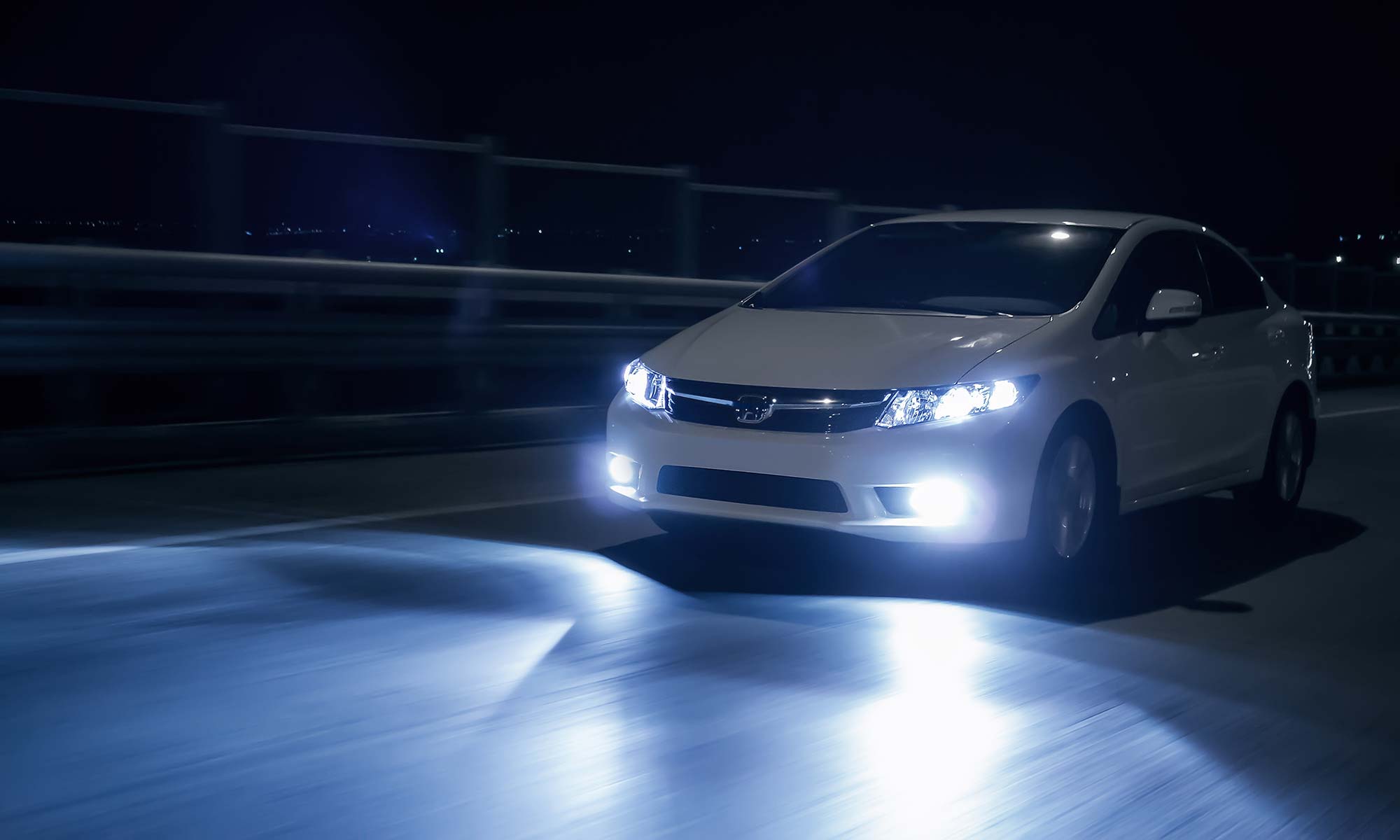 Staying safe on the road is an essential part of owning any vehicle. With more and more innovations in tech and safety features, cars are safer than they have ever been before. But, despite drivers being safer, some components of your vehicle, such as headlights, have remained the same for years. That is, until the introduction of adaptive driving beam headlights. 
While on the road, if your car's headlights are too bright, they can interfere with the vision of other drivers and cause a hazard. Adaptive driving beam headlights adjust to the conditions and direct the beam in a way that won't produce a glare on other drivers' windshields. With the National Highway Traffic Safety Administration (NHTSA) recently ruling that automakers can install this technology in vehicles in the United States, it's essential to understand how they work and why this innovation is important.  
What Are Adaptive Driving Beam Headlights?
Although headlights have evolved since they were first introduced, their basic design has more or less stayed the same over the years. Most cars have a couple of options for the strength of the light, such as switching between using low beam headlights and high beam headlights, but that is about it. Even with some cars having the ability to switch between the two automatically, headlights systems have remained a simple, functional component of most automobiles. 
The issue with this design is that headlights not only help you see the road ahead of you when it is dark, but they also help other drivers see you. If your headlights are angled incorrectly or are too bright, they can interfere with oncoming drivers' vision and cause glares that are a serious hazard. Adaptive driving beam (ADB) headlights fix that problem and produce a much safer type of beam that changes depending on the conditions of the road up ahead. 
Adaptive driving beam headlights use sensors to read the road conditions and direct the beam of light only where it is needed. By changing the brightness and shape of the beam using a shutter system, these headlights reduce the amount of errant light that can spill over into oncoming drivers' eyes or their vehicles' cabins. They also eliminate the need to switch between low beams and high beams, which can be a distraction, especially in poor weather conditions. 
What Does the NHTSA Ruling Mean?
Adaptive driving beam technology has been in use in Europe since at least 2006 but, up until recently, has not been allowed in U.S. vehicles. This is due to the rigorous rules the NHTSA has put forth in the Federal Motor Vehicle Safety Standard 108, which lays out regulations regarding things like lights and reflectors on automobiles. Because of the rules in that standard, automakers have not been allowed to introduce the technology until now. 
Toyota Motor North America petitioned the agency to change the rule in 2013, and the revised regulation has been issued as of February 2022. Vehicles produced in the United States will be allowed to utilize the technology. Consumers can benefit from the safer, less distracting headlight systems and controls while having a better look at the road conditions ahead of them. This ruling means that the road can potentially be safer at night and in less-than-ideal weather conditions.
Headlights are incredibly important for driver safety. And with ADB headlights, drivers can be certain that they are visible at all times and that they aren't going to be blinding other oncoming vehicles on the road. They can also feel safer in foggy and rainy conditions knowing that their lights are always moving and positioning themselves in an ideal way for the best visibility. This will also be automatic, so drivers can focus on the road instead of fumbling with their headlights. 
How to Protect Your Headlights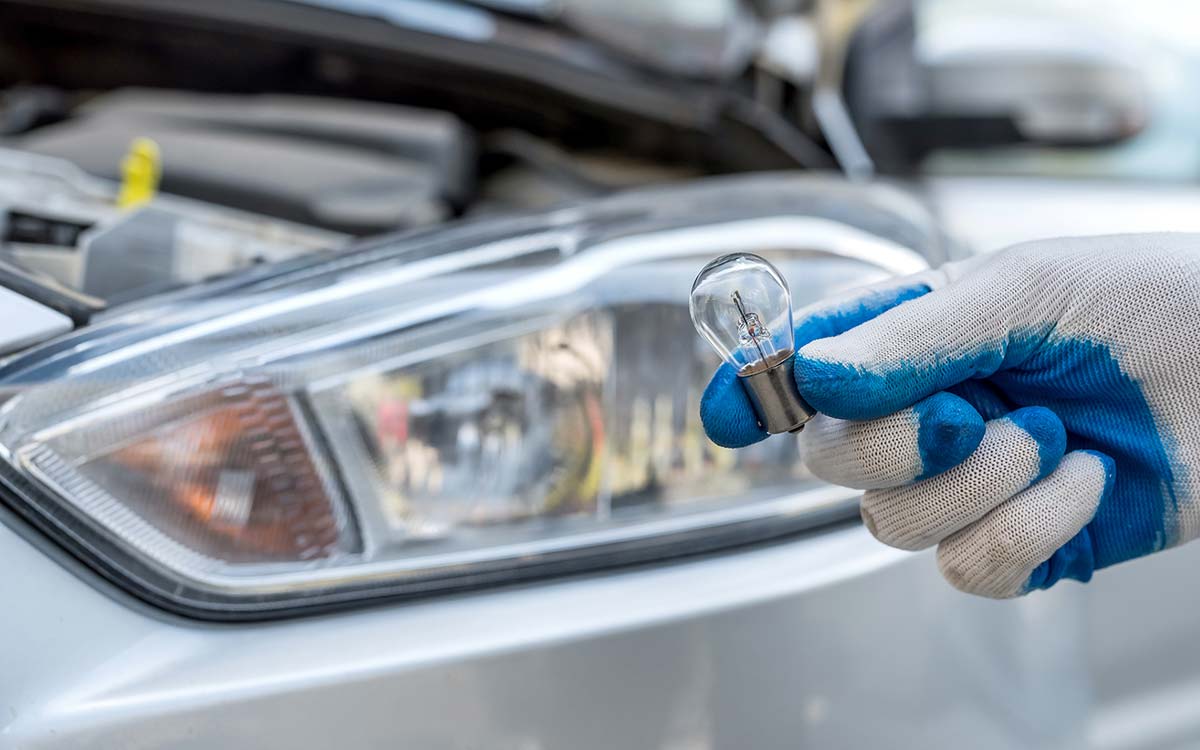 Whether you plan to stick with your traditional headlights or are excited about transitioning to ADB headlights, it is important to make sure they're in good working order. Any headlights that aren't properly maintained and protected, whether adaptive driving beam headlights or not, can be an issue on the road. For example, poorly functioning headlights won't give you enough visibility when driving at night or in the rain, snow or other types of inclement weather. Even improperly aligned headlights can cause unintentional glares for oncoming drivers, potentially causing them to become distracted while driving. So, knowing how to maintain your headlights can help keep yourself and other drivers safe while driving. 
To help you do so, be sure to use these tips:  
Whether your vehicle has ADB headlights or not, it's important to maintain them. It's also vital to maintain the rest of your vehicle. With Endurance's Advantage auto protection plan, you can save up to $3,500 on some of your vehicle's most essential maintenance services. That means you can save on tire rotations, alignment checks, engine diagnostic exams and more. You will even have access to several specials, one-time services like a battery replacement or cooling system maintenance, helping you save even more when it comes to maintaining your vehicle. 
Keep Your Vehicle Safe and Running with Endurance 
With the NHTSA approving adaptive driving beam headlights, upcoming new vehicles are all in store for a safer and more convenient future on the road. Maintaining your headlights will always be important, whether they are traditional or using an ABD system. An Endurance auto protection plan can also help you keep your car running and help keep you safe on the road for years to come. 
Each Endurance plan provides comprehensive breakdown protection for your vehicle's most vital components, such as your engine, transmission and more. You can even stay on top of your car's essential maintenance needs while receiving comprehensive coverage with the Advantage plan, which offers up to $3,500 in yearly maintenance services. That includes services like up to three oil and filter changes, tire rotations, engine diagnostic exams, state safety inspection services and much more. You can also find peace of mind when it comes to costly repairs on select luxury vehicles from automakers such as Audi, BMW, Porsche, Jaguar, Land Rover, Mercedes-Benz and more with the Highline protection plan.
Additionally, Endurance customers will also have the peace of mind of having 24/7 roadside assistance for free and the chance to access a full year of Elite Benefits when purchasing ANY Endurance protection plan and a small activation fee. These benefits include key fob replacements, total loss protection, up to two tire replacements or repairs and other great perks and savings.
To learn more about how Endurance can help protect you and your vehicle any time of the year, give us a call directly at (800) 253-8203 or request a free quote. You can also find more articles containing expert auto tips, DIY maintenance how-tos, vehicle buying guides and more by visiting the Endurance blog.  
More like this
Expert Auto Tips

Your car can be an excellent expression of who you are and what is important to you. This is especially true if you care about things like performance, speed, and..

Read More

Expert Auto Tips

If you're a car owner, chances are it didn't come cheap. And with the cost of vehicle ownership only rising, it only makes sense that you'd want to protect your..

Read More

Expert Auto Tips

As the world shifts towards more sustainable modes of transport, electric vehicles (EVs) have emerged as a popular option. However, as with any new technology, concerns about their reliability have..

Read More