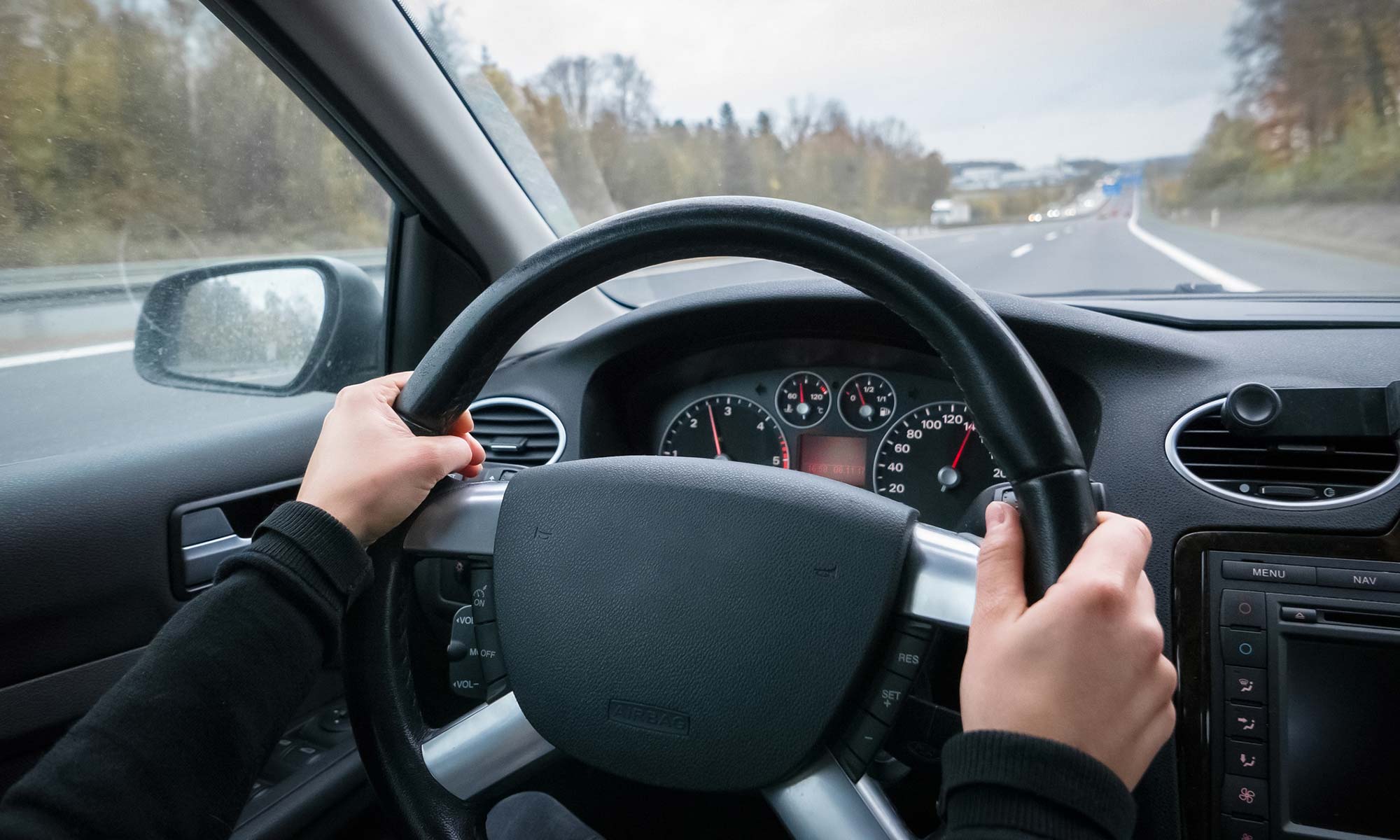 From anti-lock braking systems (ABS), lane departure warnings, blind-spot detections and more, there have been several vital advancements in automotive technology that have helped make driving safer than ever before. Even while many of these vital systems are often "out of sight, out of mind," they are constantly working to make sure you get from point A to point B as safely as possible.
One such safety feature that has truly innovated the automotive world is airbags.
A Brief History of Airbags
While airbags are often the first thing that comes to mind when discussing a car's overall safety, this wasn't always the case. In fact, airbags weren't always a standard feature in cars, with the National Highway Transportation Safety Administration (NHTSA) only making airbags mandatory in all vehicles in 1999! Yet, despite only becoming fully regulated within the last 20+ years, the history of the airbag goes back much further than that.
The first airbags date back to the early 1950s after John Hetrick became inspired to create a new invention after suffering a car accident one day. This realization led him to successfully apply for a U.S. Patent for a "safety cushion assembly for automotive vehicles" in 1953. Yet, despite being one of the most important automotive patents ever, Hetrick's initial design lacked one key component—a sensor that could detect impact and tell the airbag to deploy fast enough in the event of a collision. 
It took until 1968 for the first working airbag sensor to be developed by Alan Breed. His success with the sensor was so widespread that he later went on to found the company Breed Technologies, which became one of the world's largest producers of car safety systems. Since then, all modern vehicles have come equipped with frontal airbags that are part of your vehicle's total SRS (supplemental restraint system), including your seat belts. But how does this system work?
Put simply, when a collision or other impact triggers the SRS, the sensors send electrical signals to a canister that contains a chemical called sodium azide. When signaled, the canister creates a small spark, causing a reaction that generates nitrogen gas and inflates your car's airbag in an incredible 0.03 seconds, helping to reduce overall driver fatalities in frontal crashes by up to 29%!
How Do I Know If I Need New Airbags?
When the first airbag systems were introduced, most automakers recommended replacing them at least once every 10 to 15 years. Today, however, this isn't the case, as most modern cars will have airbags that can last for the entire life of the vehicle, though there are still some issues that can result in your airbags needing to be repaired or replaced.
One of the most tell-tale signs you may need to replace your airbags is seeing that the airbag warning light is on. This can occur for several reasons, including problems with your SRS computer, issues with your car's seat belt, or even potential water damage. Minor accidents, such as a "fender bender," can also cause your airbag light to activate, even if the airbags themselves didn't deploy. This can also be an indication that your entire airbag system has been deactivated, putting you and your passengers at risk of serious injuries should you be in an accident. So, if you notice your car's airbag light is on, take your car into a licensed repair facility or ASE Certified mechanic as soon as possible. 
Recalls, which occur when an automaker identifies a major flaw in their vehicle that can result in a safety risk, can also cause you to repair or replace your airbags. One major recall involving airbags occurred in 2017 when the National Highway Traffic Safety Administration (NHTSA) required various automakers such as Ford, Nissan and Mazda to recall all Takata-manufactured airbags. This issue was so prevalent that the NHTSA called it the "largest and most complex safety recall in U.S. history." The issue even expanded in the following years, resulting in other brands like BMW, Jeep, and Chrysler recalling their vehicles. In total, these airbags were subject to a fault that meant if the airbag was deployed, there was a chance that metal shards would spray throughout the passenger cabin, resulting in the potential of severe injuries. 
Along with potential issues in your SRS system or being subject to a recall, the number one reason you would need to replace your airbags is if they have been previously deployed. If you have recently been in an accident where your airbags deployed or if you recently purchased a used vehicle that was in an accident, it's best to take your vehicle to a licensed professional or your local repair shop. This will help to ensure your car has working airbags as soon as possible.
Are Airbags Covered in an Extended Warranty?
If you have recently purchased a new vehicle from a dealership, you most likely have your airbags included as a part of your manufacturer's warranty, however, that coverage won't last forever. Once your initial manufacturer's coverage expires, any issues with your airbags will not be covered as part of any vehicle service contract (more commonly referred to as an extended warranty) you may have, though some auto insurance policies may include this type of coverage.
As finding protection for your airbags can be challenging without the help of an active manufacturer's warranty, you must make sure yours are working correctly. To help you identify any potential issues with your car's airbags, be sure to:
1. Check Your Dashboard Lights
As mentioned earlier, if there are any issues with your SRS, a warning light will appear on your dashboard. When this happens, take your car to a licensed mechanic to learn the potential cause and how you can fix it.
2. Keep Your Car's Battery in Good Shape
While your SRS has a backup battery of its own, if your car battery is low or drained, it won't be able to draw sufficient power. Making sure your car battery is in good shape will, in turn, keep your SRS functioning properly, meaning your airbags can deploy when necessary.
3. Have Your Car Maintained Regularly
Whether you're more of a DIY maintenance kind of car owner or if you prefer taking your car, truck or SUV into an auto shop, regular maintenance is the best way to ensure your vehicle stays running for as long as possible. This includes your airbags, as issues like corrosion can cause faulty wiring in your SRS, but a well-maintained vehicle is much less likely to experience those kinds of problems. 
Keep Your Vehicle Running with Endurance

Advantage™

Keep your vehicle running properly for longer with an EnduranceAdvantage auto protection plan. Designed to protect your vehicle's most vital components from the cost of unexpected breakdowns, each EnduranceAdvantage plan also comes with up to $3,500 in regular maintenance coverage. That means you can get essential services such as up to three oil and filter changes, engine diagnostic exams, tire rotations and more included — at no additional cost to you. You can also receive several other special, one-time services, including a battery replacement, a front or rear wiper blade set replacement, and cooling system maintenance for even more coverage and savings.

Endurance customers will also have access to a number of Elite Benefits for one year with the purchase of any Endurance protection plan and a small activation fee. That includes extras such as 24/7 roadside assistance, tire repairs and replacements, up to $500 per covered collision, and other great perks and savings.

For more information about any Endurance protection plan, give us a call directly at (800) 253-8203 or request a free, no-obligation quote. Be sure to visit our Learning Center for more articles on expert auto advice, vehicle buying guides, DIY maintenance and other informative topics.
More like this
Extended Warranty

When driving on roadways around the world, the thing most car owners fear is being involved in an accident. However, mechanical breakdowns are the thing that every average driver should..

Read More

Extended Warranty

Every car owner knows how important it is to keep their vehicle in the best possible condition at all times. This means making sure that you are getting the proper..

Read More

Extended Warranty

Driving down the road only to experience an issue with your vehicle's steering capabilities is a terrifying experience, regardless of if you are driving a new vehicle or an old..

Read More