Protect your vehicle with custom coverage from Endurance.
Shop Now
One of the longest-standing vehicle brands seen on roads today is Jeep. With numerous unique models that stand out from other vehicles on the road, the Jeep brand has grown in popularity since the early 1940s. The wide range of models under this brand allows for unparalleled versatility, meaning there is a Jeep for anyone.
However, even as one of the most reliable and well-known brands, keeping a regular maintenance schedule and staying ahead of upkeep is needed to help ensure your Jeep keeps running properly for longer. Several maintenance repairs can be expected for any current or potential Jeep vehicle owner, and understanding these repairs can help you recognize when your vehicle needs service.
Let's take a look at some of the most common repairs to expect by model, as well as the causes and potential costs of maintenance: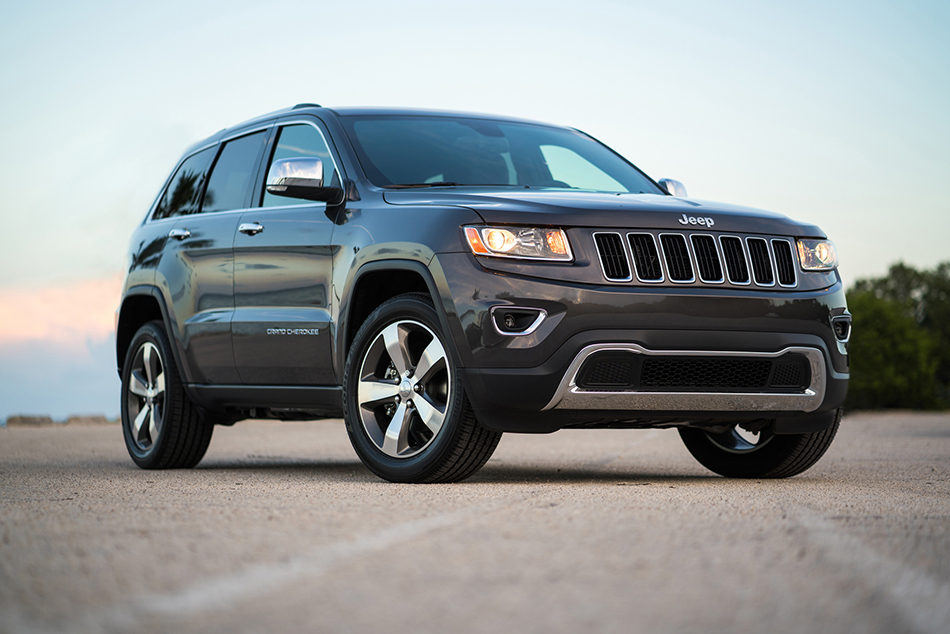 Jeep Grand Cherokee
Repairs
The Jeep Grand Cherokee has been around since the early 1990s and is perhaps one of the most well-known models under the Jeep brand. Over the years, however, there have been a few common Jeep repairs under the hood that require repair work. Specifically, owners of Grand Cherokees have noticed the following issues:
Alternator Failure
Erratic Shifting
Stalling Engine
Ignition Switch Malfunctions
Causes
It's worth noting that there is more than one cause for almost every repair item on this list, though many can be narrowed down depending on the signs you notice under the hood. In most cases, alternator failure can arise from a computer problem, wiring problem, or even a bad fuse.
On the other hand, erratic shifting typically originates from the transmission and could be due to low transmission fluid or a worn-out transmission. Many Jeep owners have found that the cause of their engine stalling was due to a loose fuel pump vent hose. In most cases, ignition switch malfunctions in Jeep models are due to a short circuit.
Costs
New Alternator: $615 – $633
Transmission Fluid Replacement: $138 – $153
New Transmission: $4,425 – $4,774
Fuel Pump Hose: $738 – $795
Jeep Cherokee
Repairs
The older sibling to the Grand Cherokee, the Jeep Cherokee, was introduced in 1984 and is also one of the most popular models released by the company. Despite its similarity to the Grand Cherokee, the common problems reported differ slightly. The most commonly reported issues are:
Engine Oil Leaks
Ignition Wires Failing
Stalling when decelerating
Causes
The most common cause of engine oil leaks is a problem with the oil gaskets that are responsible for sealing oil under the hood. Additionally, leaks from the oil pan can also be caused if the placement of the oil pan was loose or misaligned. Purchasing in an auto protection plan, such as an EnduranceAdvantageTM package, can help you stay on top of these issues. Advantage offers up to $3,500 towards regular maintenance services, including up to three oil changes per year.
For the ignition wires failing in a Jeep Cherokee, the most common cause is usually a faulty spark plug. One serious auto repair that the Jeep Cherokee ran into was when the vehicle would stall when decelerating. The issue was so severe that in 2018, the parent company of Jeep (Fiat Chrysler) recalled 86,000 Jeep Cherokees due to a software problem causing this deceleration.
If you own a 2018 Cherokee and are unclear whether or not your vehicle falls in this category, visit the Mopar recall site.
Costs
Engine Oil Pan: $427 – $501
Spark Plug: $204 – $236
Recall: Free
Jeep Wrangler (4 and 2 door)
Repairs
The iconic Jeep Wrangler is often the model that comes to most people's minds when they hear Jeep. This model is still a fan favorite, with the 2021 Jeep Wrangler Rubicon being introduced at the iconic Chicago Auto Show. The Jeep Wrangler is a reliable vehicle, but there are some commonly reported issues:
Leaking Door Seals
Engine Popping Noises
Transmission Recalls
Causes
Leaking door seals can have several causes, and no two Jeeps may have the same cause. However, the Jeep Wrangler is traditionally advertised as an off-road and boxy vehicle. Due to this, it typically has more spots for leaks, considering many models allow the doors and top to be removed. This feature, while one of the biggest selling points for Wrangler owners, has caused infamous water leaks in the doors that need to be addressed before any significant water damage can happen.
Another issue to be aware of is if you notice a popping noise coming from your engine. The most common cause of this issue is a defect with rocker arm bearings within the engine. These typically cause a loud clicking or popping noise and sometimes even exhaust failure.
This problem and general transmission issues were addressed when Jeep issued a recall in early 2021 for over 40,000 Wranglers and the newest Gladiator hybrid truck models. This recall was for those with a manual transmission, which is where the problem was most reported.
Costs
Water Gasket Seal: $937 – $1,128
Rocket Arm Bearing: $897 – $1044
Recall: Free
Jeep Compass
Repairs
The Jeep Compass is one of the newer Jeep models, being introduced to the public in 2006, and has quickly risen to be one of the company's most popular models. As with the other vehicles on this list, however, there are a few common reported repairs to watch out for:
Suspension Issues
Wireless Start Problems
Causes
Suspension issues under the hood of the Jeep Compass are the most significant problem reported by owners. The problem typically comes from defective parts under the hood and can be caused by parts such as the control arm, ball joints, and tie rods. In most cases, this problem emerges before the vehicle hits 60,000 miles.
Wireless start problems with the Jeep Compass are often related to the spark plug issue referenced with the Jeep Cherokee. Finally, the Jeep Compass can experience engine overheating typically driven by a coolant leak, faulty radiator fan, or even a failed thermostat.
Costs
Suspension Repairs: $603 – $649
Spark Plug: $147 – $171
Coolant: $173 – $218
Engine Thermostat: $187 – $220
Choosing Endurance for Vehicle Protection
Many of the problems that Jeep owners may have, barring those requiring recalls, can be addressed before they occur. Preventative maintenance can keep the parts under the hood fresh and stop costly repairs from occurring in the first place.
Breakdowns or mechanical issues never happen at a convenient time, but choosing a comprehensive vehicle protection plan can help save you time and give you peace of mind. Along with comprehensive coverage for your Jeep's most vital components, each Endurance protection plan also comes with a free year of Endurance Elite Benefits.
EnduranceAdvantage even offers up to $3,500 in maintenance coverage for essential tasks such as oil and filter changes, wiper blade replacements, tire rotations, and more alongside top-notch repair coverage.
Find more information about any one of our protection plans by requesting a free, no-obligation quote. You can also visit our Learning Center to find more informative articles on topics such as common maintenance issues, FAQs, and expert auto tips.
More like this
Make/Model

The 1960s was undoubtedly a golden era for the American automobile industry. Iconic cars like the Ford Mustang, Chevrolet Camaro, and Pontiac GTO came into existence during this decade, capturing..

Read More

Make/Model

Whether you're a passionate petrolhead or a casual commuter, everyone agrees that classic cars are special. From the iconic exteriors to the old-school engineering, their look, feel, and sound really..

Read More

Make/Model

When it comes to purchasing a used car, there are many factors as a consumer you need to keep in mind. Performance, condition, and style are all important considerations, but..

Read More