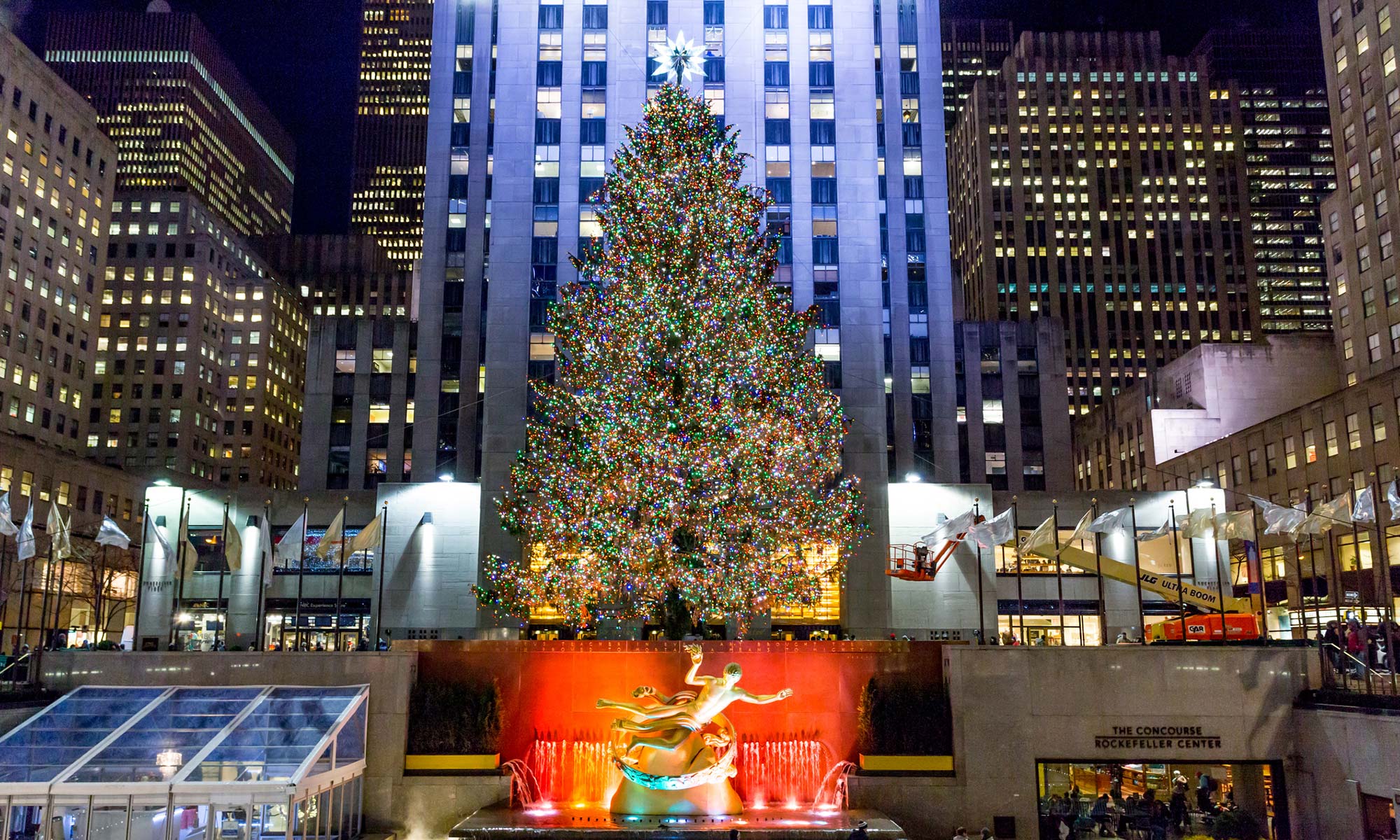 While many places around the country are experiencing winter weather, now is still a great time to enjoy the sights and sounds of the season with one last road trip before the new year. If you happen to be around the nation's capital, there are several great locations to check out on the way to one of the most popular tourist destinations in the world — New York City.
To help you get ready for your next adventure, here are some of the best places to visit as you make your way between Washington D.C. and NYC.
Six Flags America
Located roughly 17 miles from the heart of Washington, D.C., in Bowie, Maryland, this famous theme park is the perfect place to enjoy some thrills and excitement before taking off on the first stretch of your road trip. Even with the cooler temperatures of winter, this Six Flags location hosts an annual Holiday in the Park event from November 20th to January 2nd.
During this time, you can find yourself surrounded by various holiday attractions like the Whimsical Wonderland, where you can meet some of your favorite characters from the Looney Tunes, or you can make your way down Snowflake Avenue for a s'mores kit. You can even meet Santa himself with a trip to the North Pole! Don't forget about the rides, too, like jumping on the Ragin Cajun, Reindeer's Flight, or the Cocoa Mixer. Be sure to take a break from all the excitement to grab some seasonal food offerings and to watch the nightly tree lightings.
National Aquarium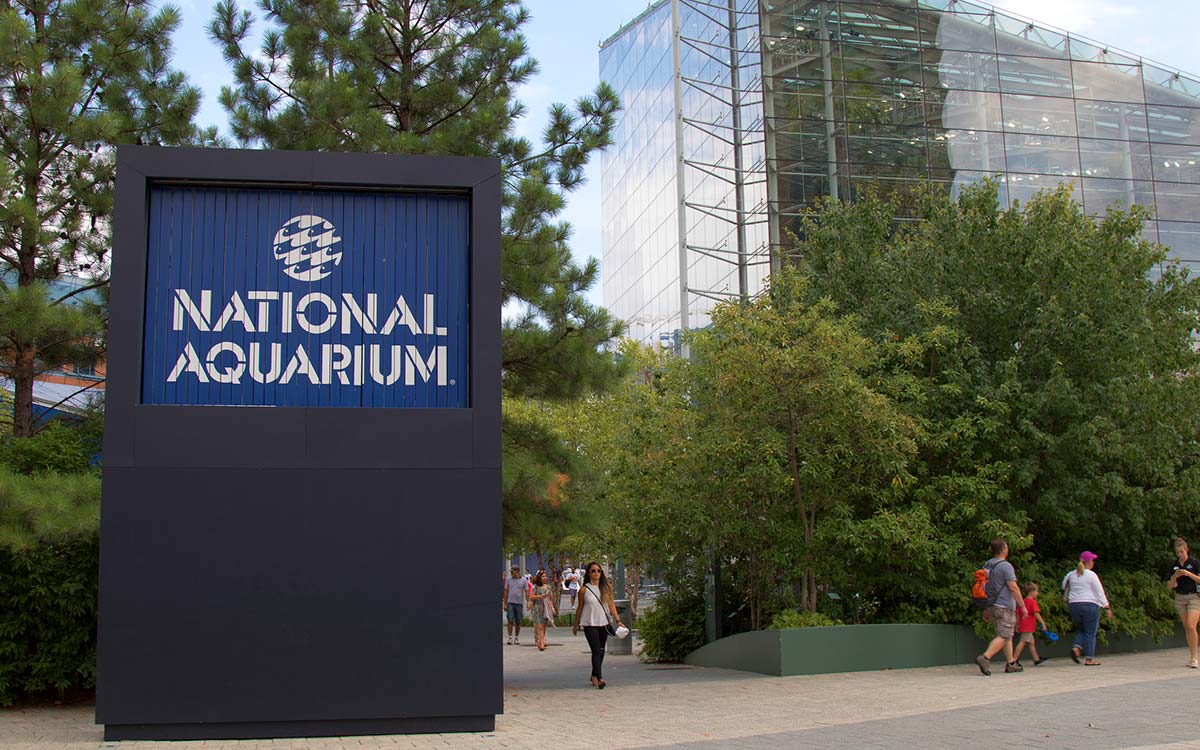 After enjoying the thrills of Six Flags, be sure to make your way north about 39 miles to check out the National Aquarium in Baltimore, Maryland. This iconic landmark sits right on the inner harbor and can offer you a variety of things to do, including having a "Half-Price Friday Night" special every week!
As you make your way through the aquarium, be sure to check out some of the most popular and exciting attractions, such as the Dolphin Discovery or the hands-on Living Seashore exhibit. You can even get an up-close and personal look at some of the ocean's most misunderstood species in Shark Alley.
The whole family can even enjoy day camps for kids, family swims, and even some fantastic nighttime events like Aquarium Sleepovers. The National Aquarium also features an event on Saturdays called the Family Sunrise Tour, where you can get a tour of the National Aquarium before it opens to the public!
Strasburg Rail Road
If you're looking to take a break from the main road, consider heading 88 miles north on I-95 into Pennsylvania to find the Strasburg Rail Road. Located in Strasburg, PA, visitors of all ages can sit back and enjoy rides on an authentic 19th-century rail car pulled by vintage steam locomotives across Lancaster County.
You can also have some holiday fun with the Night Before Christmas Train Coach Ride, which looks to give riders a chance to live the famous poem "The Night Before Christmas." You can also check out the Santa's Christmas Trolley and Santa's Paradise Coach train rides this December for a chance to meet jolly old St. Nick himself!
Philadelphia Museum of Art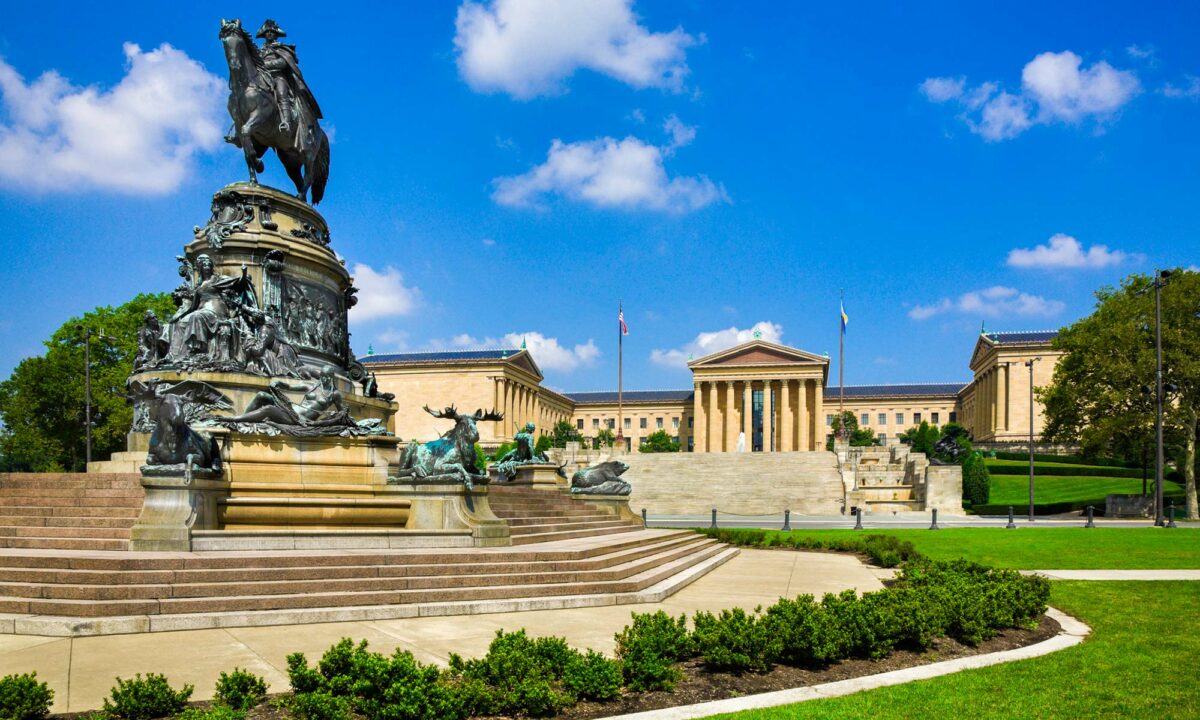 For those looking to take in even more history, the Philadelphia Museum of Art is the perfect stop on your trip to NYC. Located 60 miles east of the Strasburg Rail Road, the Philadelphia Museum of Art is one of America's finest art museums. It houses a collection that includes over 240,000 pieces across eight separate curatorial departments — making it a must-stop attraction for any art or history buff!
You can visit the Great Stair Hall to get a picture with Diana, browse through the second largest collection of arms and armor in the country, or check out works from amazing artists like Renoir, Monet, Rembrandt and Picasso, among other legendary artists. They also have a Sculpture Garden with unique large-scale art like the Giant Three-Way Plug and other works spanning two levels, two graveled galleries and the paved plaza.
The Liberty Bell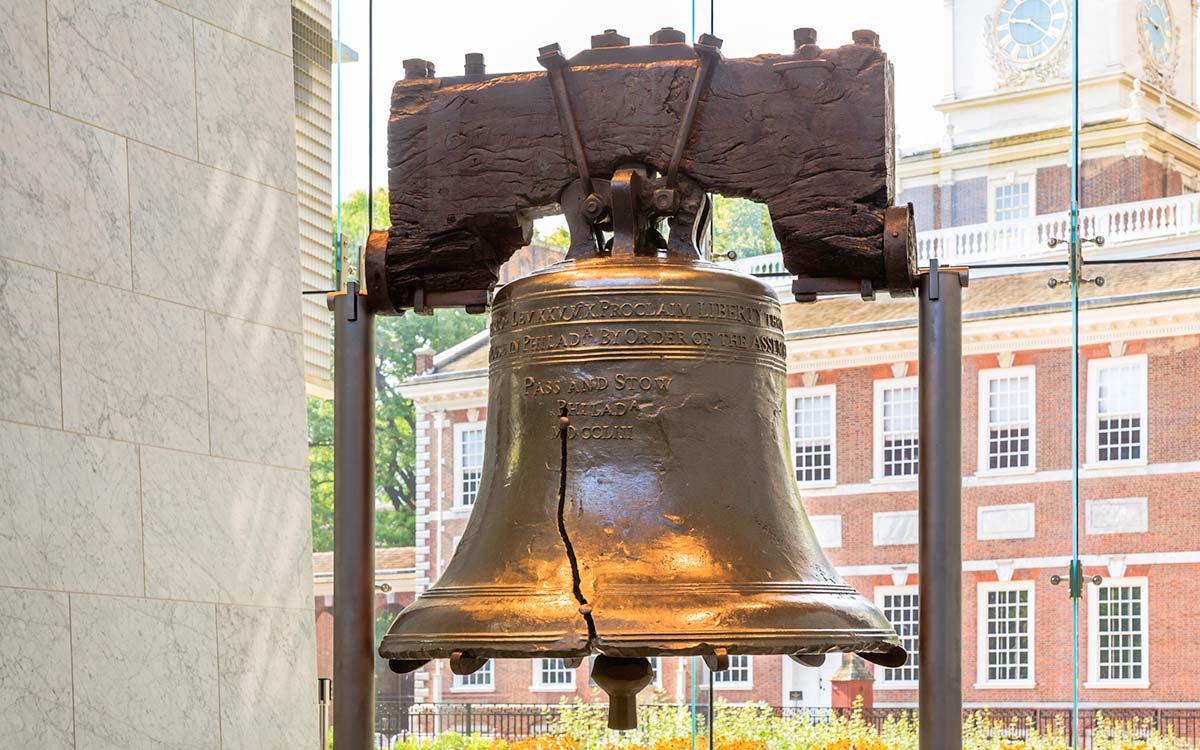 For an even deeper dive into history, be sure to take the quick 2.5-mile drive to see one of the most recognizable pieces of American history — the Liberty Bell.
First rung to mark the first public reading of the Declaration of Independence in Philadelphia on July 8th, 1776, this must-see attraction now resides in the Liberty Bell Center, located just outside its original resting place of Independence Hall (then the Pennsylvania State House). The entire site itself is actually a national park, allowing visitors to get an in-depth look at some of the country's most important moments and founders.
Learn more about the history of the Liberty Bell and how it got its world-famous crack, or discover more information about Benjamin Franklin and his numerous contributions to America's history. Not only that, but you can even tour Independence Hall itself and see where both the Declaration of Independence AND the Constitution were signed!
Asbury Park Boardwalk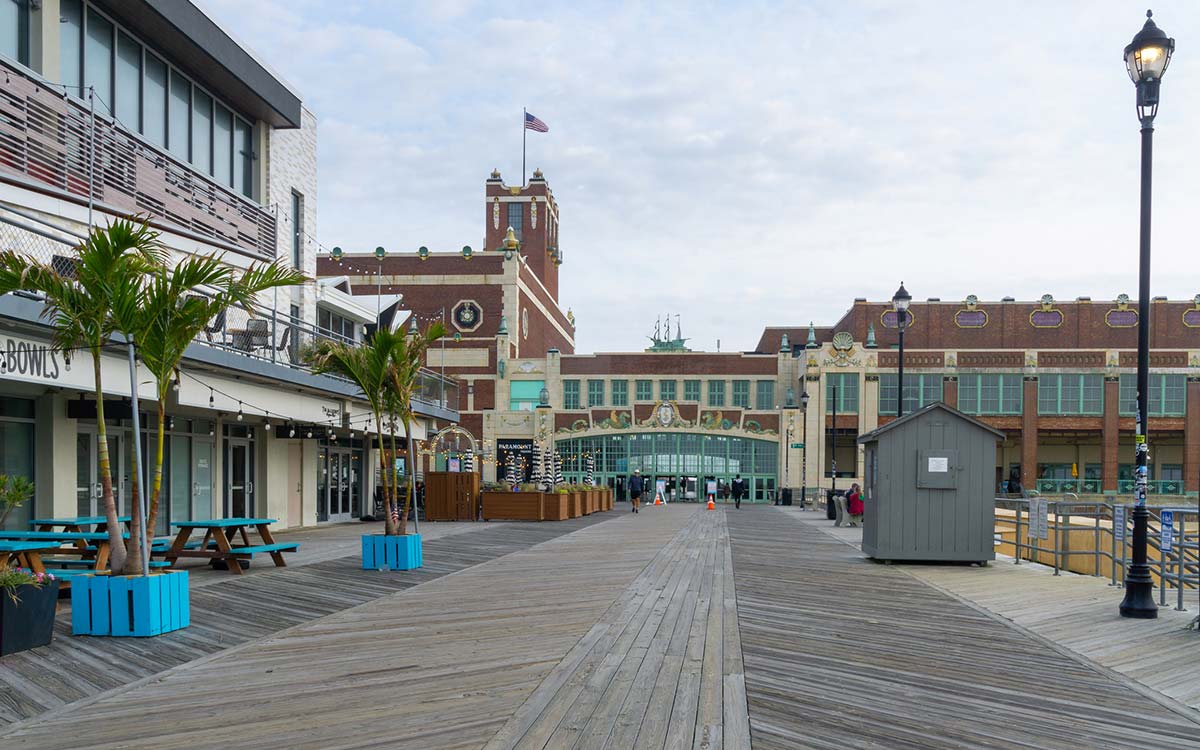 After your visits through history in Philly, head northeast for 75 miles to take in one of the most popular places along the east coast at the Jersey Shore and the Asbury Park Boardwalk.
While it may be a little too chilly to enjoy the beach itself, you can still visit any one of the unique shops of the boardwalk, like getting some vintage gifts and jewelry at Carla Gizzi or stock-up on some clothes, art and other home decor items at Park Beach. If you're looking for some entertainment, the Paramount Theatre or the legendary Convention Hall can both provide fantastic venues for live shows, so be sure to check out who may be performing during your stay. The Silverball Museum can also take you on a nostalgic-filled trip through the history of pinball with over 6,000 pinball machines. Hungry? Be sure to eat your fill at some fantastic restaurants and bars of the boardwalk, including Iron Whale, Pop's Garage and Seahorse.
Rockefeller Center (Pictured Above)
No trip to New York is complete without a stop at the world-famous Rockefeller Center. Located about 62 miles from the Asbury Park Boardwalk in the heart of Manhattan, Rockefeller Center is not only a great stop on any road trip across the east coast but a fantastic location during the holiday season.
Lace up your ice skates and enjoy the spectacular view of the legendary Rockefeller Center Christmas tree at the Rink, or head around the corner and check out the Radio City Christmas Spectacular at the iconic Radio City Music Hall. If that's not enough, you can dine on holiday treats at up to 30 different dining options, enjoy a tour of NBC Studios or get a breathtaking birdseye view of the city at the Top of the Rock observation deck.
Get Your Car Road Trip Ready with EnduranceAdvantage™
Whether you are making your way up the east coast, through the midwest, or enjoying the views of the pacific northwest, an EnduranceAdvantage auto protection plan can help you make sure your car is road trip ready. Along with providing you with comprehensive breakdown protection, each EnduranceAdvantage package comes with up to $3,500 in regular maintenance coverage, including essential services such as up to three oil and filter changes, alignment checks, tire rotations, tire pressure (PSI) checks, and other vital services. You can also get a number of other special, one-time services, including a front or rear wiper blade set replacement, a battery replacement, a brake pad/shoe replacement, and more for even more coverage and savings.
Along with finding comprehensive coverage, Endurance customers can also get access to a year of Elite Benefits by purchasing any Endurance protection plan and paying a small activation fee. With these additional benefits, you'll have access to extra perks such as 24/7 roadside assistance, key fob replacements, up to two tire repairs and replacements and more. That means you can travel worry-free wherever your road trip takes you, knowing that Endurance has your back.
To learn more about any of our auto protection plans, request a free quote or call us at (800) 253-8203 to talk directly with a representative. You may also use the Learning Center to discover more road trip ideas, expert auto advice, make/model comparisons, and other helpful topics.
More like this
Travel

With the cooler months creeping in, it's the perfect time to begin planning a fall road trip to enjoy the best of what the season brings. However, weather conditions during..

Read More

Travel

In the warmer weather of summer, many people plan off-road excursions and road trips with the entire family. The only thing that can ruin these outdoor adventures is an unexpected..

Read More

Travel

Thanksgiving is fast approaching, and if you're like many across the country, you're probably gearing up to head home (or somewhere) to spend quality time with loved ones and enjoy..

Read More