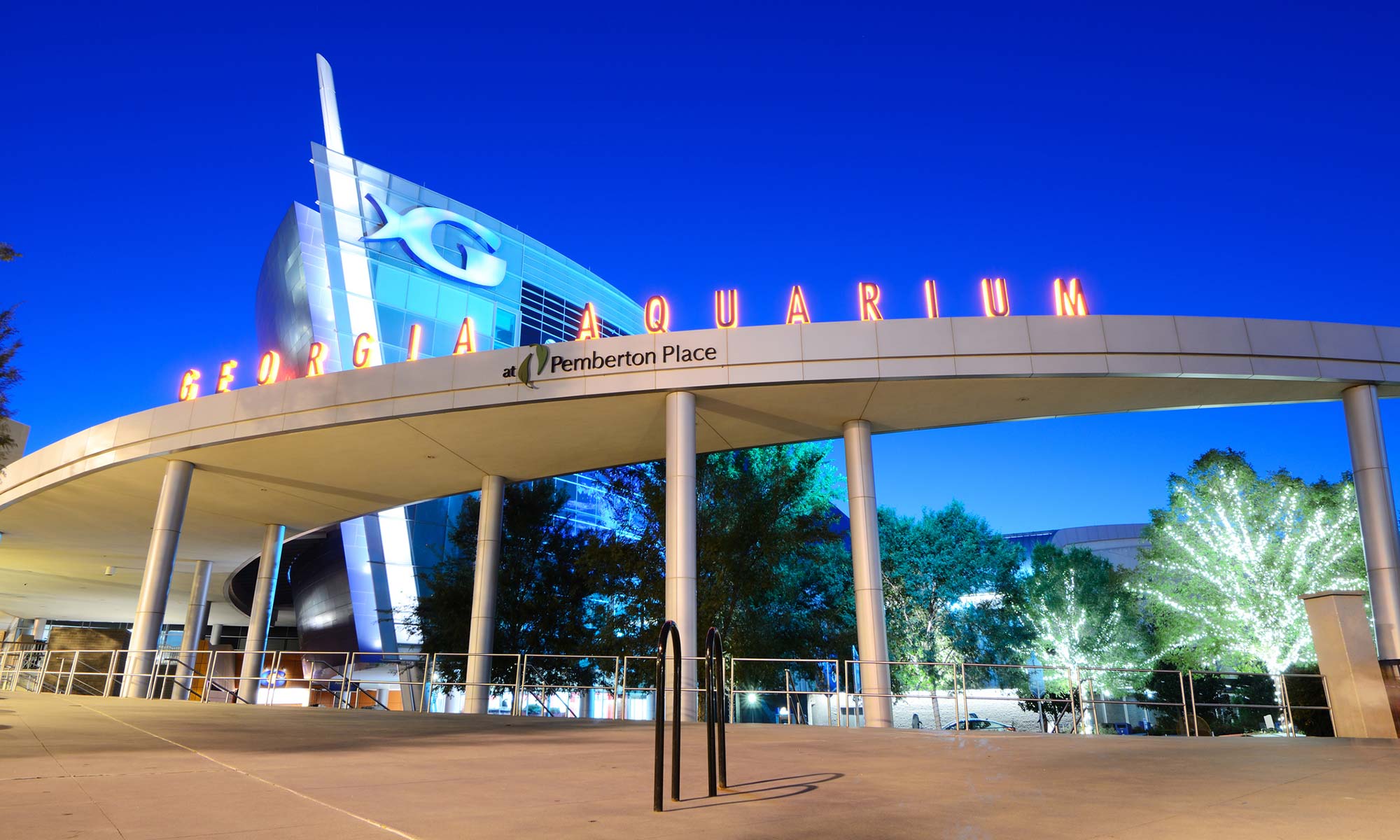 It's still not too late to hit the open road and enjoy one last road trip before the winter weather arrives. So whether you make your way down the iconic Route 66, are touring some of America's best rest stops, or are cruising down the picturesque Blue Ridge Parkway — there is sure to be a road trip for everyone to enjoy.
For those close to the "Peach State," taking a trip from the state's capital to our nation's capital can offer you a chance to see some of America's most beautiful landscapes while also being able to dive deeper into our country's rich history.
To help you plan your next road trip, here are some of the top stops to make between Atlanta and Washington, D.C.
Start with Georgia Aquarium (Pictured Above)
Before getting in your car, truck, or SUV to start your first leg of your road trip, take some time and explore the wonders of the deep sea at the Georgia Aquarium. As one of the largest aquariums in the world, you'll have a chance to see hundreds of different species of aquatic life in more than 10 million gallons of water!
For a more hands-on visit, be one of the first to get up close and personal at a poolside training session of the aquarium's beluga whales, or help train a harbor seal. You can even get a behind-the-scenes peek at some of the most popular exhibits. If you have a few nights to spare, you can even spend a night at the aquarium at one of many offered "Sleep Under the Sea" experiences!
Stone Mountain Park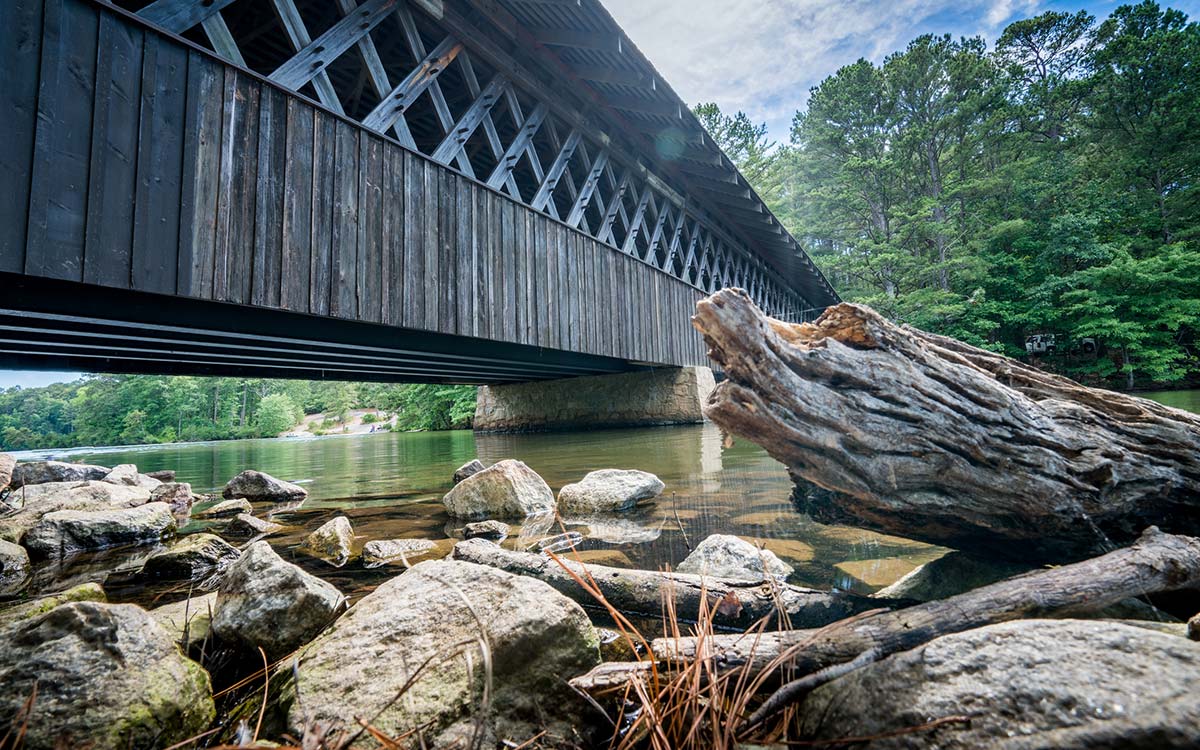 Located about 20 miles east of Atlanta is what many consider to be Georgia's "most visited attraction" — Stone Mountain Park. Here, visitors can spend their time in over 3,200 acres of land at the state's largest family campground, such as hiking 15 miles of trails. We also recommend taking the 1-mile trail up to the top of Stone Mountain where you'll have picture-perfect views while you're standing over 1,683 feet above sea level. Be sure to stay on the lookout for some of the native wildlife, as you'll have the chance to see species such as red foxes, whitetail deer, wild turkeys, and eastern bluebirds.
After your hike, take some time and enjoy some rounds at either of the 2 available golf courses in the area or putt your way through 18 holes of the Great Locomotive Chase Adventure Golf. For the historians in your group, take a stroll to the nearly century-old Washington W. King Bridge, or explore over 5,400 square feet of exhibits at the Historical & Environmental Education Center. No matter what, there is always something to do or see at Stone Mountain Park.
Falls Park on the Reedy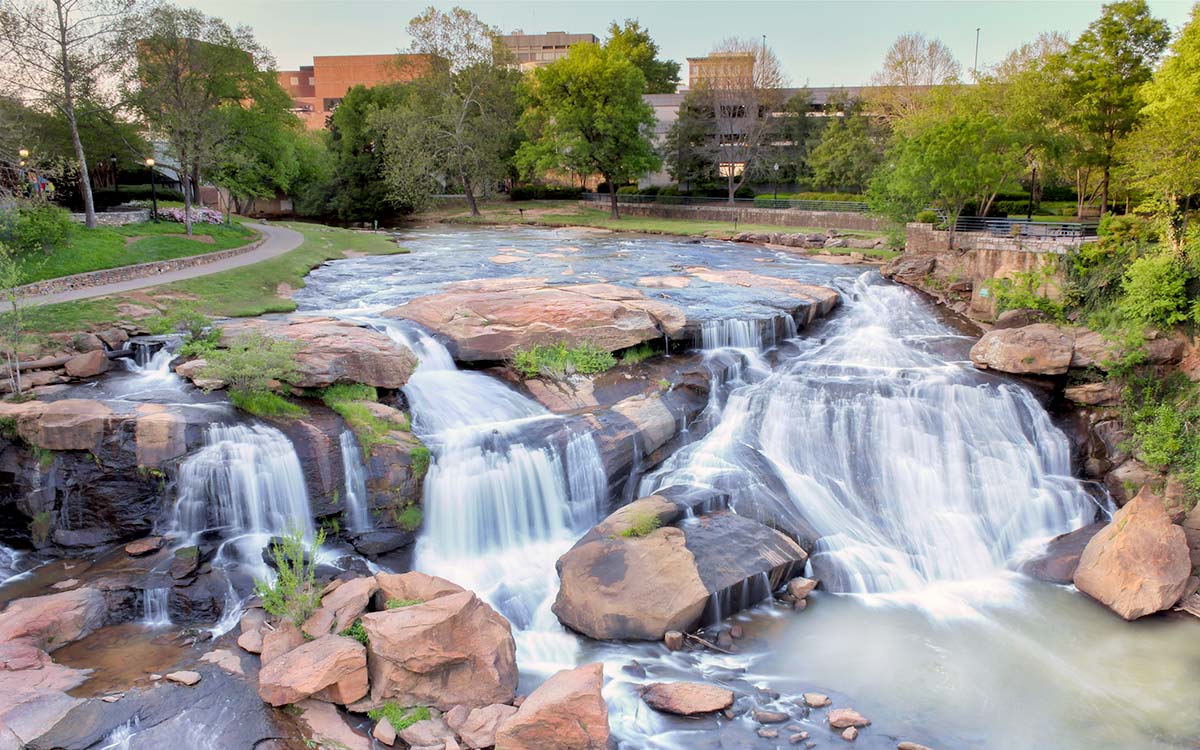 Roughly 145 miles northeast of Stone Mountain Park lies the beautiful Falls Park on the Reedy. Located in the historic West End of downtown Greenville, South Carolina, this incredible park features the scenic Liberty Bridge overlooking a gorgeous waterfall and lush greenery. It's so picturesque that they even offer visitors a chance to get their portrait taken at the park, but you must reserve your slot 30 days in advance! Film crews also are required to obtain certain permits to shoot in the park.
After spending some time taking in the scenery of the falls, be sure to make your way over to the main downtown area for an array of delicious dining options. You can even work off some of your lunch and dinner at the Swamp Rabbit Trail and its nearly 14-mile path along the Reedy River. Or make your way to the Greenville Zoo where you'll have a chance to see hundreds of different wildlife species across the 14-acre facility.
NASCAR Hall of Fame
Just 105 miles east of Greenville, SC, is Charlotte, North Carolina. However, despite being famous for the renowned Charlotte Motor Speedway, the next stop on our trip is the NASCAR Hall of Fame! While the Hall of Fame itself is relatively new, having only opened its doors on May 11, 2010, the sport of NASCAR has been around for decades. In fact, since Red Byron and his Ford crossed the first finish in February of 1948 in Daytona, NASCAR has since become one of the most popular sports in the country.
At the Hall of Fame, you can make your way around various exhibits that honor some of the greatest moments and drivers over the last 7 decades of NASCAR history. Deep dive more into the careers of legendary drivers like Dale Earnhardt, Jeff Gordon, Richard Petty or grab some popcorn and learn about the sport's history in the 278 seat High Octane Theater. You can even get behind the wheel of a full-sized stock car replica and race against a field of 15 competitors with the help of state-of-the-art racing simulators!
Colonial Williamsburg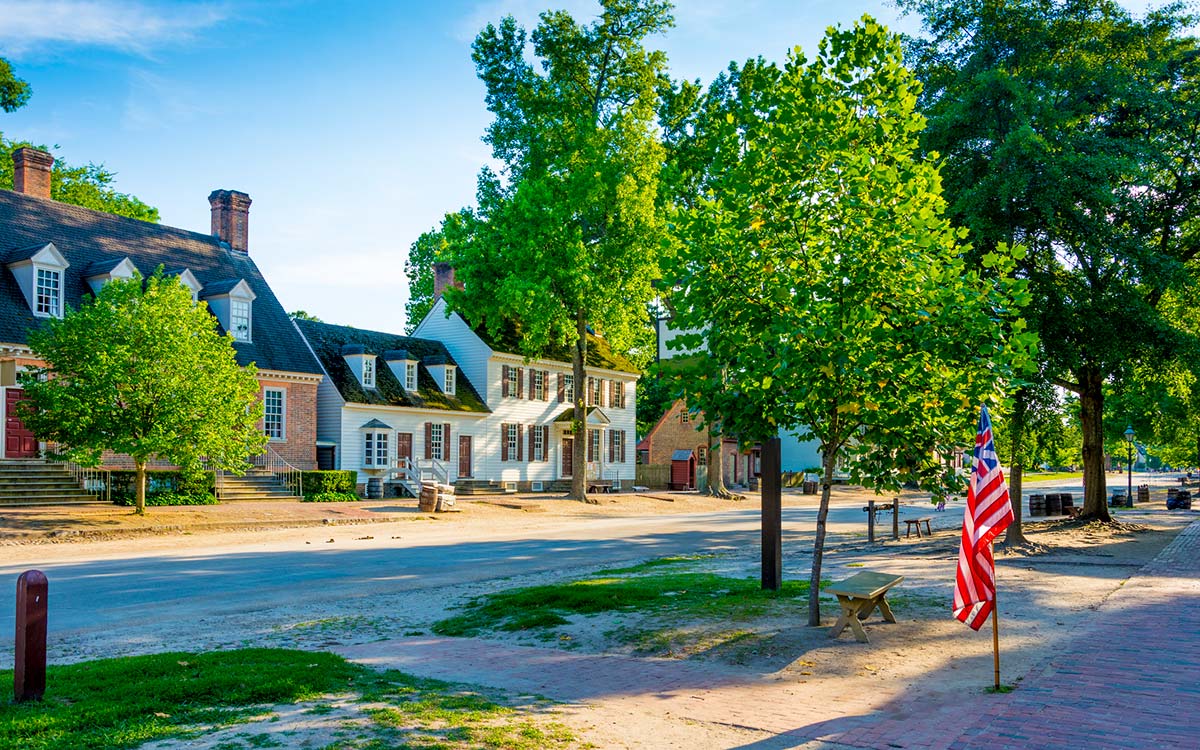 Revisit America's origins in Colonial Williamsburg. Located about 330 miles from Charlotte in Williamsburg, Virginia, visitors can get a first-hand look at what life was like back in the 18th century by exploring over 300 acres of historical sites in what is considered to be the world's largest living history museum.
From visiting the Anderson blacksmith shop, diving into the world of colonial medicine at the apothecary, checking out the latest fashion of the era at the tailor, or any of the other historical areas to visit — there is plenty to do and experience during your time in Colonial Williamsburg.
If you're staying the night, be sure to check out the Colonial Houses, where you can spend your evening living in a full replica house of the time. Or, if more modern amenities are more your cup of tea, you can hit the links at the Golden Horse Golf Club or relax and enjoy some time at the spa.
Manassas National Battlefield Park
Located about 150 miles north of Williamsburg lies the Manassas National Battlefield Park. Here you can learn about 2 significant battles of the American Civil War, making it a great educational stop for families and history buffs alike.
Whether you retrace the First Battle of Manassas (referred to as the Battle of Bull Run by Union forces) or the Second Battle of Manassas, guided tours can help you get up close and personal to some of America's most pivotal battles of the war.
Korean War Veterans Memorial
The last stop on our 620+ mile journey is the Korean War Veterans Memorial. Dedicated in 1995 and honoring those who fought in the Korean War, this memorial is located not far from the Lincoln Memorial on the National Mall.
Here, you can make your way around 19 stainless steel statues of American soldiers representing the diversity of America and the armed forces. Nearby, you will find a 164-foot wall housing over 2,400 historical photographs of the war on 41 different panels, as well as the 128-foot diameter Pool of Remembrance.
Get Your Car Road Trip Ready with EnduranceAdvantage™
Make sure your car is road trip ready with an EnduranceAdvantage auto protection plan. Designed to protect your vehicle's most vital components from unexpected breakdowns not covered by your auto insurance policy, each EnduranceAdvantage package also comes with up to $3,500 in regular maintenance coverage. That means you can get essential services like oil and filter replacements, alignment checks, tire rotations, air pressure (PSI) checks, and more included — at no additional cost to you. You can also receive other special, one-time services such as a front or rear wiper blade set replacement, a battery replacement, and a brake pad/shoe replacement for even more coverage and savings.
Endurance customers will also have access to 1 year of Elite Benefits included with the purchase of any auto protection plan and a small activation fee. That means you can get access to extra perks such as 24/7 roadside assistance, key fob replacements, up to 2 tire repairs and replacements, and more. That means no matter where you are on your road trip, you can rest easy knowing Endurance has you covered.
To learn more about any of our auto protection plans, request a free, no-obligation quote or call 866.918.1438 to speak directly with a representative. You can also visit the Learning Center to find more road trip tips, expert auto advice, make/model comparisons, and other informative articles.
More like this
Travel

With the cooler months creeping in, it's the perfect time to begin planning a fall road trip to enjoy the best of what the season brings. However, weather conditions during..

Read More

Travel

In the warmer weather of summer, many people plan off-road excursions and road trips with the entire family. The only thing that can ruin these outdoor adventures is an unexpected..

Read More

Travel

Thanksgiving is fast approaching, and if you're like many across the country, you're probably gearing up to head home (or somewhere) to spend quality time with loved ones and enjoy..

Read More