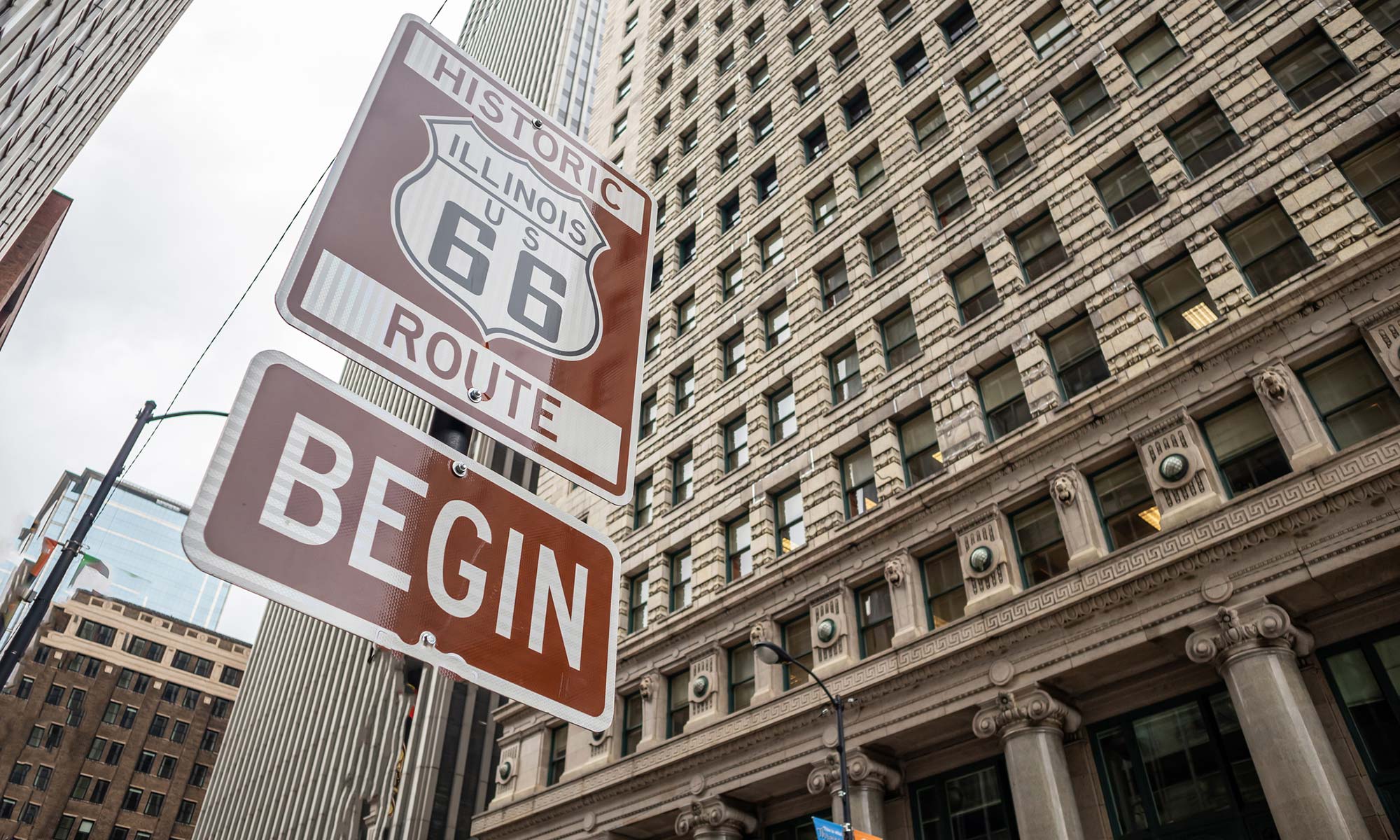 Even though summer is winding down, there is time to make the most of the road trip season. As one of the most famous routes in the world and well-known to many in the Midwest, the iconic Route 66 is one of the most frequented highways used for those looking to enjoy this classic stretch of Americana on a quick day trip or month-long excursion.
For residents of Chicago and St. Louis especially, traveling back and forth down this 301-mile stretch of road between these two staples of the Midwest is relatively common. Fans of the rivalry between the Chicago Cubs or St. Louis Cardinals baseball teams often travel to see their home team play at their rival's ballpark.
For those who aren't from either location, let's explore the best road trip destinations you can enjoy between the "Windy City" and the "Gateway to the West" while on Route 66.
The History of Route 66: Chicago to St. Louis
First developed in 1926 and officially completed in 1936, Route 66 became famous not as being the oldest (nor longest) road in the country but as being one of the critical factors in the transition of the "American West." With over 2,400-miles of road, Route 66 helped pave the way for Americans to travel from Chicago to Santa Monica, California, in 200 fewer miles than what was possible before.
However, in 1954, due to President Eisenhower's Federal-Aid Highway Act, Route 66 slowly became officially obsolete. The last stretch of the original route in Arizona was officially decommissioned in 1985. However, many of the communities that were originally a part of Route 66 continue to celebrate this historic road.
Today, the approximately 289 miles that make up the Illinois portion of the historic Route 66 are packed with big and small attractions that can provide an exciting road trip for couples, families, and even solo riders. Ensure your vehicle is in the proper condition before starting any trip and avoid unexpected breakdowns or repair hassles with an EnduranceAdvantageTM protection plan. Receive up to $3,500 in regular maintenance costs, essential and preventative services such as oil and filter changes, engine diagnostic checks, tire rotations, and more – at no cost to you.
Start Your Journey at Chicago's Navy Pier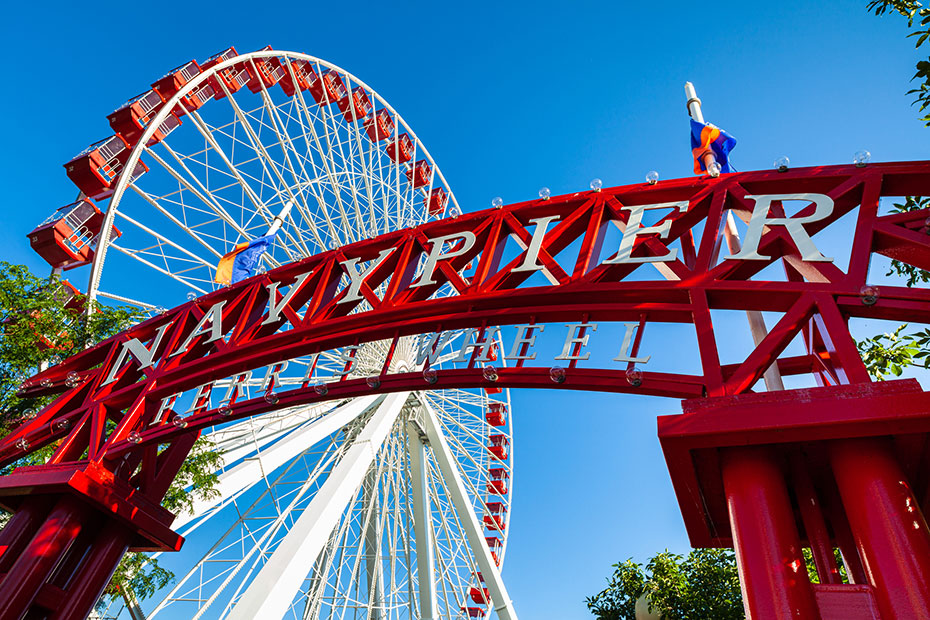 Whether you are taking Route 66 or just driving through the city on your way to other Midwestern hot spots such as Indianapolis, Indiana, or Milwaukee, Wisconsin, it's hard to beat the views when starting your journey at Chicago's Navy Pier.
This 3,300-foot long pier resides on the shoreline of Lake Michigan and contains over 50 acres of parks, restaurants, and many other great attractions. Visiting the pier after dark is highly recommended as the giant Ferris wheel is elegantly lit and provides a stunning view of Chicago at night.
You can also find other smaller stops you want to make along the way, such as visiting the Chicago Riverwalk, the Adler Planetarium, or the Leaning Tower Of Niles. It's also recommended to fill up on gas before the next stop on our road trip — Illinois' capital of Springfield and the tomb of President Lincoln.
Visit the Lincoln Tomb
Adding a touch of history to your road trip, you can visit the Lincoln Tomb, located in Oak Ridge Cemetery in Springfield, Illinois. Located over 200-miles from downtown Chicago, the tomb was built by Larkin Goldsmith Mead from 1868-1874 and is the final resting place for Abraham Lincoln, the 16th President of the United States of America. Here, visitors can see the spectacular Quincy granite structure with a 72-foot square base, a 117-foot-tall obelisk, and four bronze sculptures on each corner, representing the four Civil War military services during President Lincoln's time in office: infantry, artillery, cavalry, and navy.
Check Out The Historic Hand-Laid Brick Road Of Route 66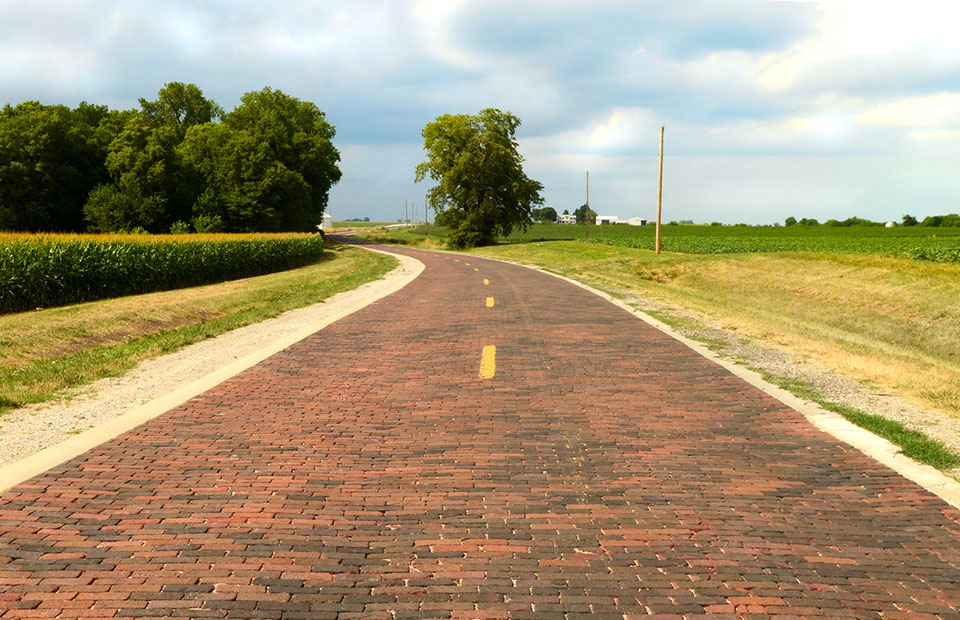 Located approximately 18-miles from the Lincoln Tomb, one of these lesser-known attractions is the historic hand-laid brick road of Route 66. Spanning the length of 1.4 miles in Auburn, Illinois, the original brick road was completed in 1931 over the original Portland cement. Today, this stretch of the original Route 66 is listed on the National Register of Historic Places and is a must-see for anyone looking for a scenic photo-op.
Check Out Two Kinds Of Rabbits At Henry's Rabbit Ranch
Possibly the most unique place on Illinois' portion of Route 66 is Henry's Rabbit Ranch. Approximately 50 miles from Auburn and the brick road in Staunton, this ranch allows you to see two types of rabbits, the furry-footed animal and the cult-classic Volkswagen vehicle.
Like other vehicle manufacturers such as Nissan or Jeep, Volkswagen has created some very unique cars that get cult-like followings, and the VW Rabbit happens to be one of them. Fans of the iconic vehicle can catch a glimpse of this one-of-a-kind attraction when pulling into the ranch, as they notice old-school VW Rabbits sticking up out of the ground, similar to Cadillac Ranch in Texas. Visitors can also look at other attractions, such as a fully replica vintage gas station and the ever-popular bunny rabbits.
Finish Off At Gateway Arch National Park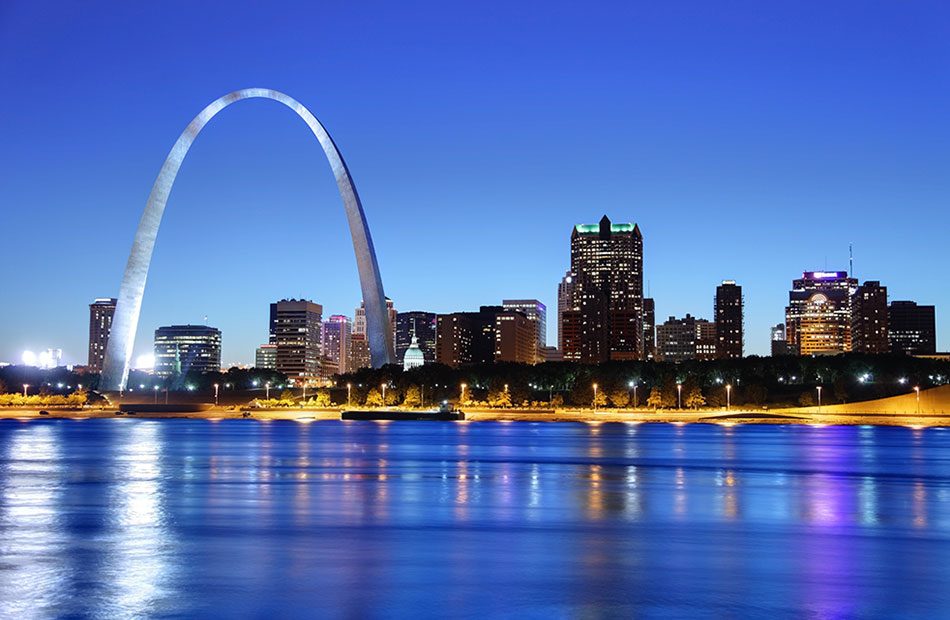 Last but not least is the Gateway Arch National Park, just over the Mississippi River in Missouri. At approximately 45 miles from Henry's Rabbit Ranch, the Gateway Arch itself is as iconic as Route 66, representing St. Louis' role as the "Gateway to the West" in the 19th century. Consisting of the aptly named Gateway Arch and the Old Courthouse, this national park got its beginning due to national competition between 1947 and 1948. During this time, an architect named Ero Saarinen designed a 630-foot tall, stainless steel arch. The judges loved the design so much that it was chosen as the winner to memorialize America's western pioneers, though it took until 1963 before construction would begin and until 1965 until it was finished.
Route 66 road trippers visiting the park can spend their time visiting the different sites, such as learning about the pivotal trials that took place at the Old Courthouse or journeying to the top of the Arch or below it while exploring the Gateway Arch museum. Visitors can also come away with a souvenir at the Arch Store or catch a screening of the award-winning Monument to a Dream film about the construction of the Arch. Those who are five to 18 can also learn about the history of St. Louis and the westward expansion by joining the Junior Ranger Program. While initially designed for kids, adults are also welcomed to join the program and learn more about this historic site and city.
Keep Your Vehicle Road Trip Ready with Endurance
Road trips on Route 66 can offer a journey worth remembering and as with any long trip, preparing for unexpected breakdowns is essential. Purchasing a vehicle protection plan, such as EnduranceAdvantage, can help you safeguard yourself from expensive repair bills by covering your vehicle's most vital components in the event of an unexpected breakdown. Each level of EnduranceAdvantage also comes with up to $3,500 in regular maintenance cost for services such as tire rotations, engine diagnostic exams, and up to three oil and filter changes. EnduranceAdvatange customers can also receive special, one-time services like battery replacement, cooling system maintenance, and more.
New Endurance customers receive up to a year's worth of free Endurance Elite Benefits for even more added perks, such as key fob replacement or tire repairs or replacements. You also receive 24/7 roadside assistance, so you can rest easy knowing Endurance is there to help you in the event of a breakdown on any portion of your Route 66 or other road trips.
Discover more informative and helpful articles at our Learning Center or learn more about our protection plans by requesting a free, no-obligation quote today.
More like this
Travel

With the cooler months creeping in, it's the perfect time to begin planning a fall road trip to enjoy the best of what the season brings. However, weather conditions during..

Read More

Travel

In the warmer weather of summer, many people plan off-road excursions and road trips with the entire family. The only thing that can ruin these outdoor adventures is an unexpected..

Read More

Travel

Thanksgiving is fast approaching, and if you're like many across the country, you're probably gearing up to head home (or somewhere) to spend quality time with loved ones and enjoy..

Read More