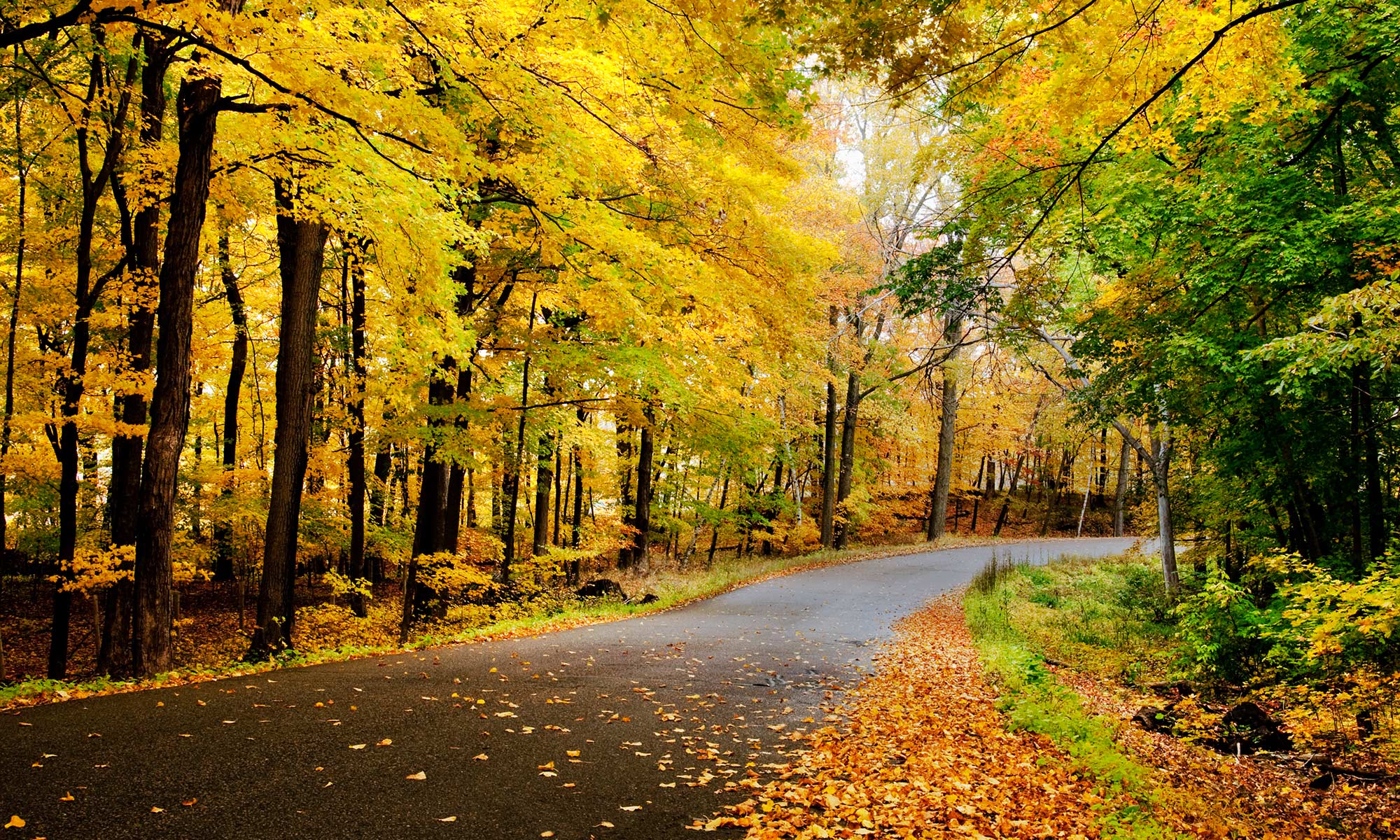 Fall is undoubtedly one of the most visually spectacular times of the year with leaves creating a canopy of burgundy, bronze, and bourbon hues throughout the Midwest. With winter approaching quickly, now is the perfect time to plan a quick road trip to visit locations near you to see the best of the fall colors.
Before visiting any of the locations listed below, our experts advise performing essential car maintenance to get your car road trip ready—especially for those planning to drive for long periods.
Fall Car Maintenance: 6-Point Checklist
One of the first things every driver should do before road tripping is to visit a certified repair shop to get their vehicle checked for any pre-existing conditions or issues requiring immediate attention. Car breakdowns can happen at any moment, the last thing anyone wants is the "check engine" light turning on while on the road.
Here are a few maintenance tasks that can be done yourself to ensure you feel empowered when taking any trip this fall.
Windshield wipers — Even if you've changed them within the last six months, make sure you check them now before you head off on your fall road trip. It's best to be prepared if you hit any bad weather, which is common in the Midwest. Any streakiness when they're in operation, cracks, rounded edges, and rust are telltale signs you need replacing.
Oil changes — Check your owner's manual to see if you're due for an oil change. If you're unsure of when to get an oil change, check the Endurance Protect app which houses all of your maintenance information to ensure you're in control of your car's health.
Tire rotation and air pressure — Double check your tire tread ahead of time before a long trip. If you've been rotating your tires every time you change the oil, you should be on track to keep up with your car maintenance. If you're not up to date, or just not sure, it's probably worth checking your tires now by performing a tire rotation or checking the pressure. Continuing to drive with low tire pressure can result in a tire blowout due to a combination of overheating and wearing down.
Brake pads — Check if you've been driving with worn brake pads before taking long trips. If they're under ¼ inch thick, consider getting them replaced. If it's tricky to see because of the wheel trim or pad encasement, make sure the warning indicator light isn't on or listen out for screeching when braking. Search for a certified mechanic near you through the RepairPal network to find out whether or not you need to replace your brake pads before traveling.
Spark plugs — Depending on your vehicle, it might be advisable to get a change of spark plugs every 30,000 miles or so to avoid problems when starting the car. Check your owner's manual and, if in doubt, consult your local car dealer or mechanic.
Extended warranty protection — Feel empowered on your next trip with the proper vehicle protection that can save thousands on car repairs. An auto protection plan from Endurance (sometimes referred to as an extended warranty, though not technically a warranty by definition) comes with 24/7 roadside assistance in case you need to be towed to a local mechanic for servicing. We pay the mechanic directly for both parts and labor, alleviating the financial burden during stressful times. Request a free quote to find a plan that fits your needs and budget.
6 Top Places in the Midwest to See Fall Colors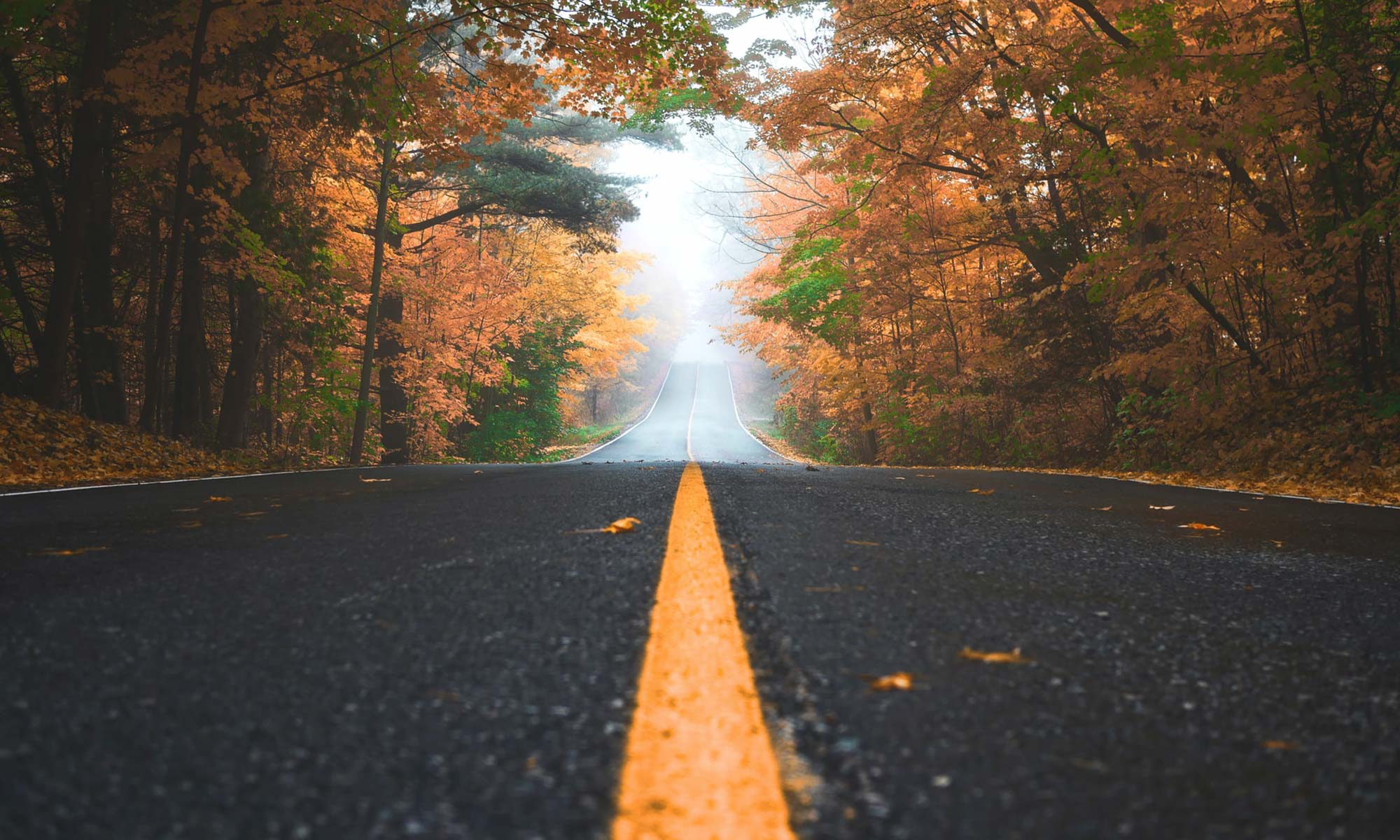 #1: South Dakota: Needles Highway, Custer State Park
If you haven't been before, it's time to start exploring Custer State Park's 71,000 acres of the national park in the Black Hills. Part of the Peter Norbeck Scenic Byway, the 14-mile drive along the Needles Highway is not to be missed in fall. Taking around an hour, you'll weave through needle-shaped granite rock formations, pine and spruce forests, birch and aspen lined meadows, and around Lake Sylvan.
Be sure to take a look at the park rules before entering as well, as some fees may apply. Pack the essentials as well, as some services like showers and toilets may be out of order between October and April.
#2: Illinois: River Road National Scenic Byway
For some fall color near Chicago, a stunning drive full of foliage and wildlife, not to mention an authentic taste of the Midwest, look no further than the glacier-forged Illinois River Valley. Starved Rock State Park, with its 14 waterfalls, and Grandview Drive in Peoria is the perfect location to visit for some vibrant colors. If you're into birding, pack your binoculars–see eagles, pelicans, woodland warblers, and many other species along the Illinois River.
With 78 waypoints between Ottawa and Havana, you could easily spend the whole fall exploring and there are plenty of great places to stay if you do make it a longer trip.
#3: Kansas: Glacial Hills Scenic Byway
For a fun fall getaway, explore the 63 miles of the Glacial Hills Scenic Byway, including the four-state panorama (Iowa, Kansas, Missouri, and Nebraska) in White Cloud. You'll be bowled over by the great scenery of the wooded hills and valleys, Sioux quartzite boulders, and loess hills along the Missouri River.
#4: Iowa: Historic Hills Scenic Byway
Fall is the perfect time for discovering the 80+ miles along the Des Moines River in southeast Iowa as it flows down into the Mississippi through towns and villages, state forests, and rolling hills. Every year in October, the Annual Scenic Drive Festival takes place here—a testament to its fall getaway credentials. This year may be quieter than most so take advantage and plan your road trip this fall.
#5: Indiana: Brown County
It's no wonder why Brown County has a long history of attracting artists to capture its remarkable scenery, which is especially impressive in mid to late October. The state's largest national park, Brown County covers some 16,000 acres of treelined roads and wooded hills, where you can explore hundreds of miles by car, bike, horse, or on foot. Combine a scenic drive with a stop in Nashville for some great authentic food.
#6: Minnesota: North Shore Scenic Drive
Running along the dramatic coast of Lake Superior and past the Sawtooth Mountains, this 154-mile drive along North Shore, Minnesota easily makes our top 6 fall getaways. Those who love the outdoors and rugged adventures will feel at home exploring its forests, rivers, cliffs, waterfalls, beaches, and numerous historic towns—all best done on crisp fall days when you can see the coppery colors at their most spectacular.
Drive Worry-Free from Breakdowns 
When you want to get out on the open road and explore the best the country has to offer at different times of the year, the last thing you want is for car trouble to get in your way. That's where an extended car warranty or auto protection plan comes in handy. From essential car maintenance to unforeseen car repairs, drive confidently on the road and experience all the benefits that come with an Endurance protection plan.
Gain peace of mind with the most comprehensive protection package on the market and 1 year FREE of the Endurance Elite Benefits which include key fob replacement, tire repair/replacement, $500 in collision coverage, and more. With each protection plan, you can get additional perks, accepted at any certified mechanic, including 24/7 roadside assistance, trip interruption coverage, and substitute transportation. Request a free quote today.
More like this
Travel

In the warmer weather of summer, many people plan off-road excursions and road trips with the entire family. The only thing that can ruin these outdoor adventures is an unexpected..

Read More

Travel

Thanksgiving is fast approaching, and if you're like many across the country, you're probably gearing up to head home (or somewhere) to spend quality time with loved ones and enjoy..

Read More

Travel

With the end of summer near, the Labor Day holiday weekend is just around the corner. It also means that millions of drivers will be hitting the highway for one..

Read More