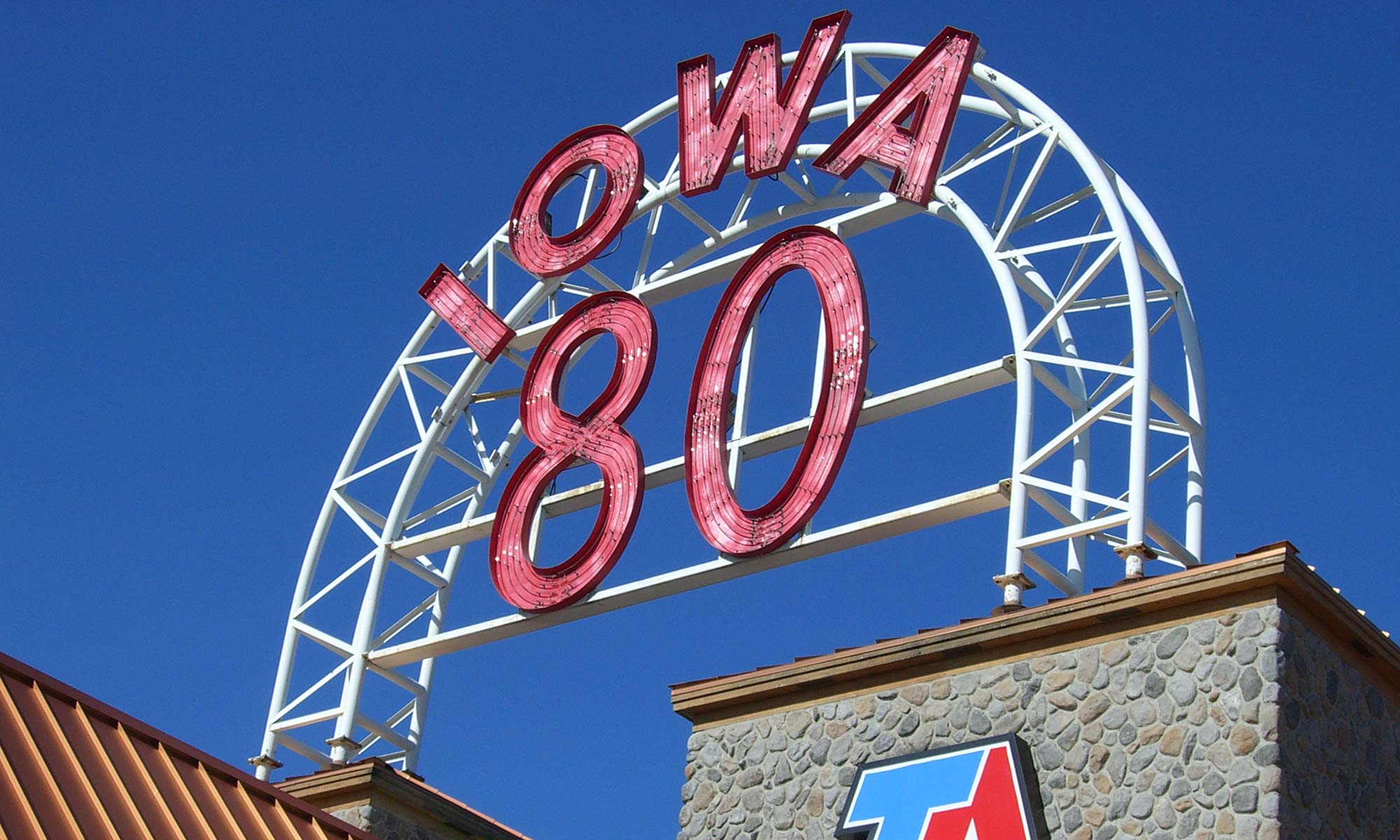 Taking a road trip is one of the ideal choices for weekend travelers and everyday adventurers alike. From picturesque drives through cities like New York or Chicago to the idyllic sights and sounds of a trip through a national park, there's something to see no matter where you find yourself across the country. 
But no matter how prepared you are for your next road trip, you're going to need to make a stop or two along the way. Fortunately, just as there are countless sights to see across the country, the highways and roads are also filled with must-see attractions. 
To help you make the most of every one of your pit stops, here's a list of America's 10 best rest stops:
The Iowa 80 Truck Stop
If you find yourself off of I-80, on exit 284 in Walcott, Iowa, you will see none other than the World's Largest Truck Stop. Sitting 40 miles east of the University of Iowa, this rest stop truly works to live up to its namesake, having close to everything anyone on a road trip may need, including the ever-important gas station. 
Hungry? Take your pick from one of eight dining options, with everything from the Iowa 80 Kitchen's seating for 300, to a quick bite at any of the other seven dining options. Or take your pick from your usual road trip favorite snacks at their expanded convenience store. 
If that wasn't enough, you can also get a haircut, find a chiropractor, visit a dentist, do some laundry, check out a movie, get in a quick workout (and needed shower afterward), and more! That's not including their full-service truck service center with their own ASE Certified mechanics available 24/7. There's even a trucking museum and even non-denominational services on Sundays to go along with the 5,000 customers they see on an average day.
South of the Border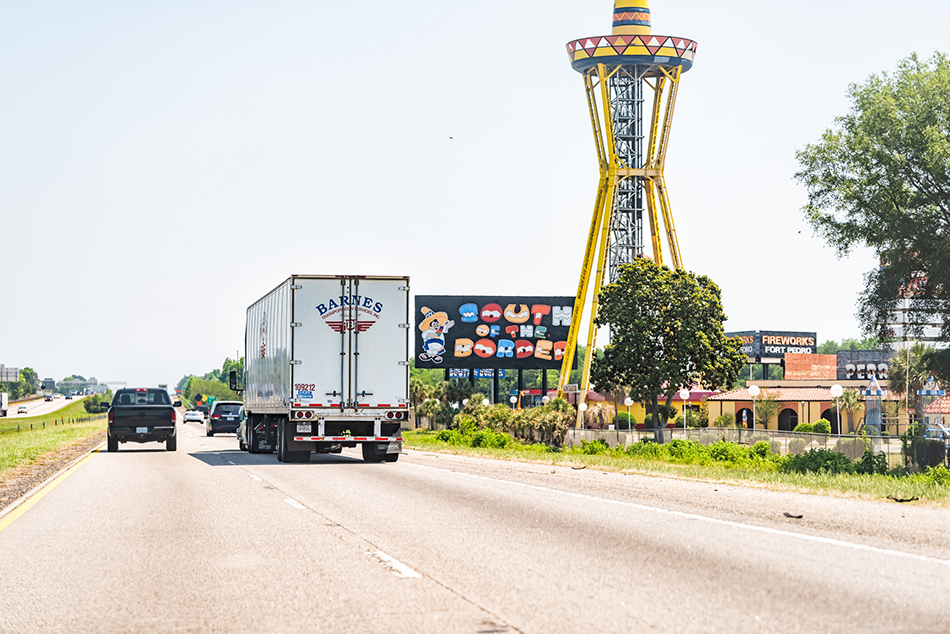 Located off of I-95 in Dillon, South Carolina, the world-famous South of the Border is our next recommended stop to make. As the self-described "favorite highway oasis & gateway to the southeast," you'll find plenty to do here.
From grabbing a bite at one of the four different dining options, ranging from fast food, casual dining to a full-on steakhouse. There's even a place to grab some much-needed ice cream after dinner! 
The Border is also renowned for being home to the largest indoor reptile exhibit in the United States, and it is open every day. There you can see up to 15 species of crocodilians and over 50+ different kinds of snakes and other reptiles and lizards. All the more notable is Pedroland, an amusement park with a Ferris wheel, carousel, bumper cars, mini-golf, and an arcade. The Border even has an inn and a campground if you need to stay the night.
Buc-ee's
While our next selection is a chain, there is still plenty to do or find any time you find yourself at any of the 39 Buc-ee's locations across the country, with a majority in the Lonestar state. 
Each Buc-ee's location boasts huge restrooms, tons of gas pumps, and fully stocked delis. You can even stumble across a world record or two during your stops at a Buc-ee's as well, with the New Braunfels location boasting the world's largest convenience store at a whopping 66,335 square feet as well as winning Cintas' 2012 America's Best Restroom Award. You can even take a trip down the Katy, Texas location's world record 255-foot long carwash.
Little America
There's nothing little about it. Located at Exit 198 off of I-40 in Flagstaff, Arizona, the place is not even built or designed like a typical rest stop or travel center. In fact, it is a beautiful resort with a 500-acre golf course, swimming pool, fitness center, and a fully functional business center. 
Along with the expected gas station, travelers and visitors alike can find a 24/7 convenience store that comes stocked with enough books, groceries, CDs, DVDs, and souvenirs to just be a full-on mini-mall. You can even find a private shower facility (with oversized tubs!), a coin-operated laundry, a deli, and more.
R-Place Restaurant
If your hunger pangs get you while passing through Morris, Illinois, on I-80, this is the place to park for a break. R-Place is a 24/7 haven for baked goods and American comfort food, as well as being infamous for their food challenges too. 
If you manage to wolf down the Ethyl Burger, a 2-pound hamburger on top of a 1 lb bun, and over a pound of toppings within one hour, it's free! You also get some bragging rights to also go along with it. In all, R-Place's food is so popular outside of being considered a rest stop, and they even cater in their neighborhood.
Sapp Bros
Another chain stop on our list, any one of the various Sapp Bros. locations stretching from Salt Lake City, Utah to Clearfield, Pennsylvania. In all, Sapp Bros. Travel Center is more than just a rest stop, as they even provide 24-hour roadside service to go along with the usual assortment of fuel selections, service centers, personal showers, and more.
Tamarack Tourist Information Center
Just off of Exit 45 on I-77 and I-64 in Beckley, West Virginia, the Tamarack Marketplace has everything a traveler may need to rest and recharge. They have all the expected food courts and tourist information centers, but they even have a fine arts gallery that showcases the works of over 2,800+ artists from around the world, glass blowing workshops, a conference center, and more. It has been said that more than half a million people stop at the center every year. You can even get married there too!
Jubitz Truck Stop and Travel Center
FOX Travel Channel called this spot the "World's Classiest Truck Stop." Judge for yourself should you wind up off of I-5 in Portland, Oregon, at the Jubitz Truck Stop and Travel Center. 
Operating since 1952, today travelers can find a place to rest for the night at the Portlander Inn with over 100 rooms for anyone too tired to keep driving. If you are there just for a quick rest, they have a restaurant, convenience store, and even an 80-seat movie theater. Jubitz is also famous for the Ponderosa Lounge complete with pool tables, TVs, dance lessons, video poker, and even live music on weekends.
Bear Lake Rest Area and Overlook
A Travel Channel special claimed this rest stop has the best view in the U.S. We can see that given how it is located off of Route 89 in Bear Lake, Utah. 
It is such a great spot to look at Bear Lake and the iconic mountains that circle it. As a bonus, try taking the time at this stop for some fresh air at the hiking trail. If that's not enough fun to do, you can even make time to do some fishing, go horseback riding, learn about the history of Butch Cassidy, and more!
Trail's Travel Center
Finally, we have a hidden gem in the show-me state, just off I-35 in Albert Lea, Minnesota at the Trail's Travel Center. This spot has all the expected fast food restaurants, but they have a famous tavern with the largest whiskey selection in southern Minnesota at the Skol Woodfire Grill. For those breaking up a long haul, there's a movie theater, WiFi, and church services on Sundays to go along with their 300+ truck parking spots, 10 shower facilities, and other unique amenities.
Be Prepared for Your Next Trip with Endurance
Taking the time to prepare your vehicle for a road trip and even daily driving is essential. Purchasing a vehicle protection plan, such as EnduranceAdvantage™, can help you be prepared for any unexpected breakdowns or repairs that can come up while on the road. A protection plan can also help you stay on top of preventive maintenance tasks. With Advantage, services like oil changes, alignment checks, and more are covered at no cost to you.
To learn more about EnduranceAdvantage or any one of our auto protection plans, request a free, no-obligation quote. Also, check out our Learning Center for more informative and insightful articles on a variety of car buying and maintenance topics.
More like this
Travel

With the cooler months creeping in, it's the perfect time to begin planning a fall road trip to enjoy the best of what the season brings. However, weather conditions during..

Read More

Travel

In the warmer weather of summer, many people plan off-road excursions and road trips with the entire family. The only thing that can ruin these outdoor adventures is an unexpected..

Read More

Travel

Thanksgiving is fast approaching, and if you're like many across the country, you're probably gearing up to head home (or somewhere) to spend quality time with loved ones and enjoy..

Read More