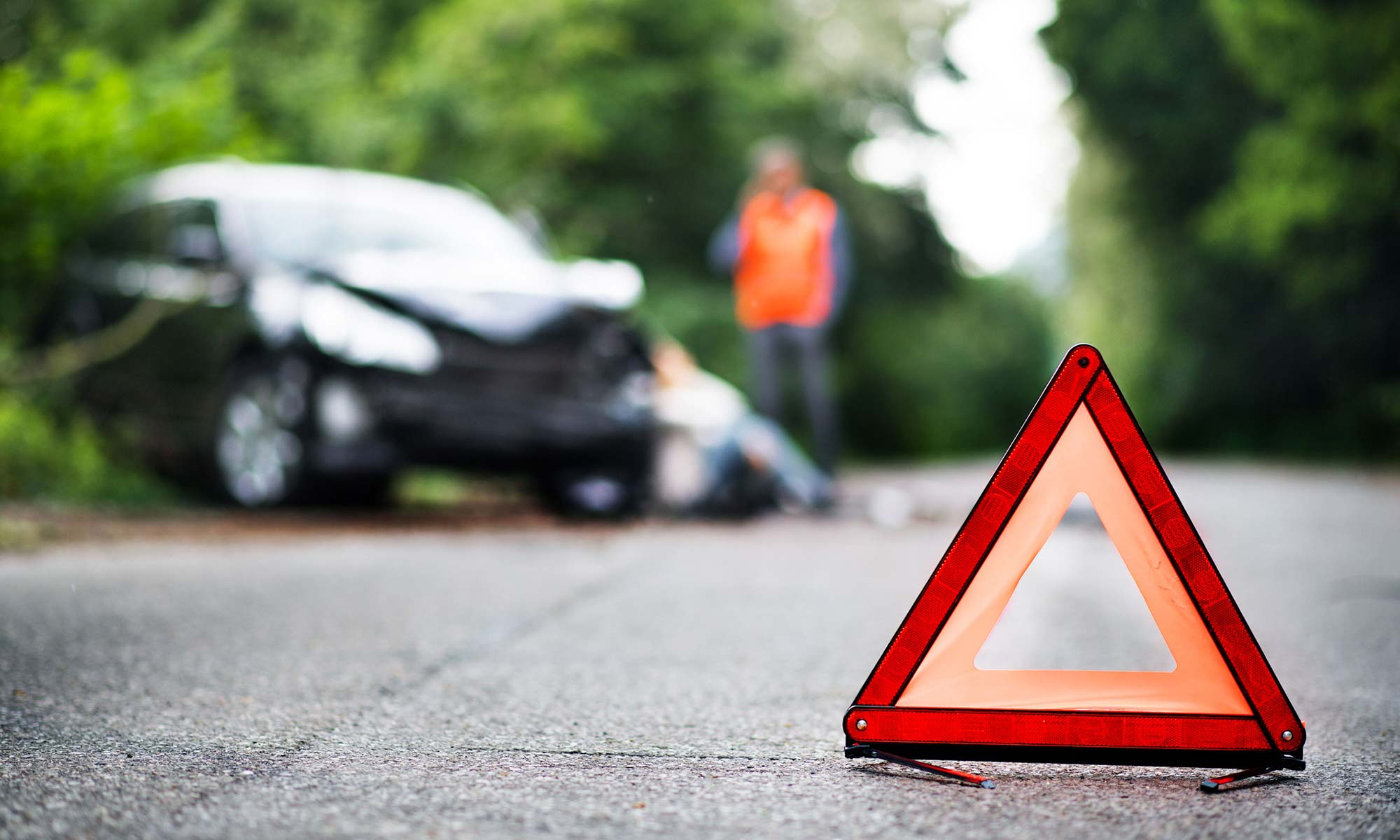 From the icy and slick roads of winter to the bumper-to-bumper driving of the spring or summer, being a safe and attentive driver is crucial for any car owner. But while practicing safe driving can help you avoid many potential calls to your insurance company, it's also essential to be prepared for any car accident. 
Car Accident Checklist 
The best way to handle any auto accident is to know what you need to do when one happens. Below are seven steps you can take to help ensure that you are as prepared as you can be in the event you're in a car accident. You can also download PDF versions of the checklist by clicking on the images below:
Check for Injuries
You should first check for injuries to yourself and the passengers, regardless of whether it's a minor fender bender or a serious hit-and-run. The most crucial thing whenever an accident occurs is the welfare of the victims. So don't underestimate any injury, especially if it draws blood or causes extensive bruising or swelling.
And while most more minor accidents will only leave you with some bumps and scrapes. However, constantly monitor how you feel over the next few hours and days, as sometimes people might not realize they have an injury until the shock and adrenaline from the accident wears off. This is especially true for children or the elderly, even if a medical professional has already checked them for more extensive injuries. 
Call 911
When checking for injuries, be prepared to the proper authorities. If anyone has been injured more than just a bump or a scratch, call an ambulance immediately to ensure a medical professional treats everyone in need. If the accident is severe or extensive damages have occurred, call the police and be prepared to work with officers to file a police report. 
It's also important to understand your state's laws on reporting accidents, as they can be different. Some don't require reporting if the total damage is under $500. Others require you to report the accident even if there are no injuries and minimal damage. It is always best to consult your state's DMV or traffic laws to ensure you follow the proper steps.
If you are ever uncertain if you should call 911, you probably need to. It's always better to err on the side of caution than risk any potentially serious injuries or trouble with the authorities or your insurance company.
Get to a Safer Location
Once you have checked for injuries and called the proper authorities or an ambulance, the next step is to get away from the scene of the accident and to a safer location. This means off of the road and out of the way of oncoming traffic. Get as far to the shoulder as possible if you are on the highway. If you are in a residential area, try to move to a well-lit area or parking lot. If you can't drive your car, turn on your hazard lights and set up flares or other indicators if possible, as this will help limit the chance of another accident.
Insurance and Information Exchange
When in an auto accident with another vehicle, you must always look to exchange insurance information to help you to have no issues with your car insurance claim. You need to exchange information with the other driver or drivers involved in the accident, which includes:
Name & phone number or other contact information
Insurance information, including the name of the car insurance company and the insurance policy number
Driver's license number & license plate number
Make/model and color of vehicle(s) involved
Location of accident
It is crucial to remember that any factory or extended car warranty you have won't help here. That's because warranties aren't the same as insurance. This can be confusing to some people, but just because you have an extended warranty doesn't guarantee the damages are covered. However, this doesn't mean you shouldn't have the added protection of a vehicle service plan to help you with unexpected and costly repair bills.
Document the Accident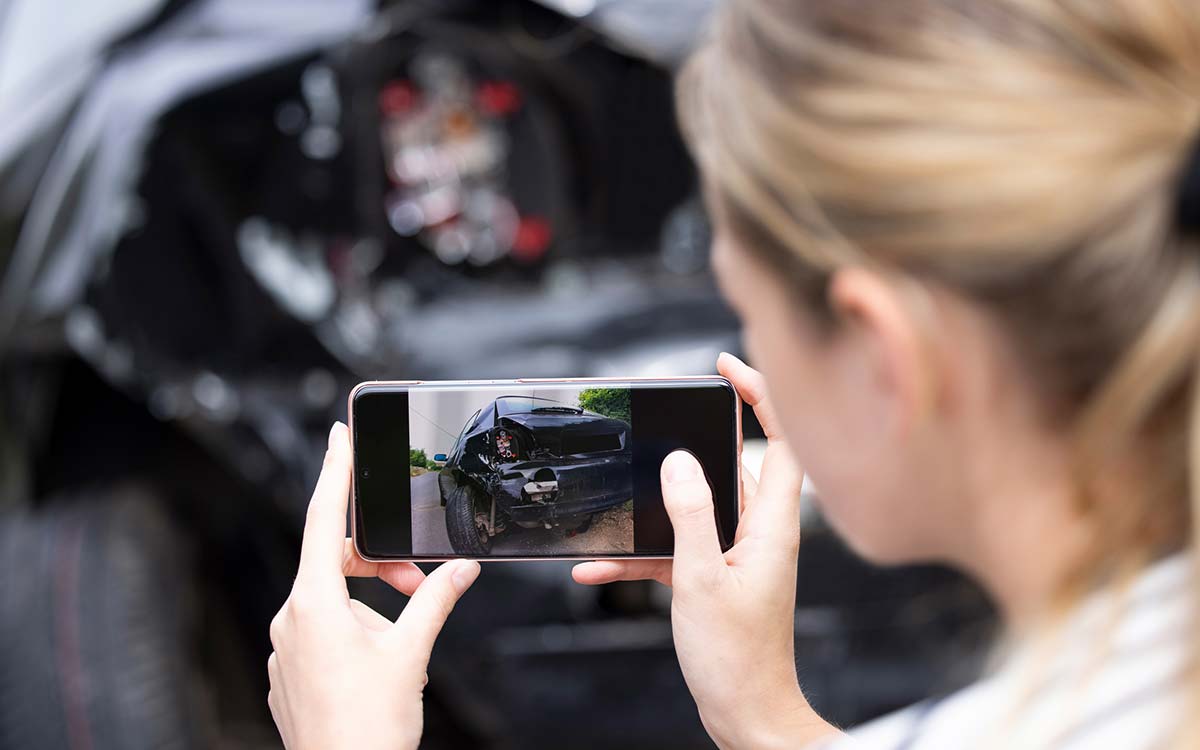 Taking down all the information you need regarding insurance policies and contact information is vital, but they're not the only things that need documenting. This means taking pictures of the damage to all vehicles involved, the scene of the accident and anything else even remotely worth noting. 
If you have a dashcam or something similar, look to see if that can be useful when speaking with the authorities or when filing an insurance claim, as this will help if there are any discrepancies later on.  
Look for Evidence & Talk to Witnesses
One step to keep in mind that is commonly overlooked by drivers involved in an auto accident is looking for evidence regarding the incident, such as available security footage from local businesses or traffic cameras in the area. Eyewitnesses can also be crucial when involved in an accident, as they can help corroborate your telling of the accident with the authorities. Doing so can also be vital down the road if you decide to file an auto insurance claim.
Tow Your Vehicle
After all the injuries have been attended to, information has been exchanged, and any authorities called to the scene have left, call any available roadside assistance coverage you have. This will help you tow your car safely to a certified repair facility where you can get an estimate on the damages and whether or not your car is still driveable.
It's also important to note that your auto insurance will help pay for the damages in instances like this. They may also even have roadside assistance you can call, but it's always best to check the fine print of your insurance policy to know what kind of coverage you have. But while every driver needs to have an auto insurance policy, having the coverage of an extended warranty or a vehicle service contract from Endurance can help take away some of the stress of owning a vehicle.
With an Endurance auto protection plan, you can get comprehensive coverage for breakdowns and repairs while also receiving 24/7 roadside assistance for free, helping you take your vehicle to your choice of certified repair facilities or ASE Certified mechanics. You'll also have the chance to enjoy a full year of Endurance Elite Benefits that can give you up to $500 per collision ($1,000 total) to help take away some of the stress caused by a car accident. Not only that, but Elite Benefits can also give you a $1,000 reimbursement if your vehicle is ever deemed a "total loss."  
How Endurance Can Make Accidents Easier to Handle
Car accidents can be stressful and confusing. That's why it's essential to have a checklist of steps to take in case of an accident. 
Remember to:
Check yourself and your passengers for injuries
Move your vehicle to a safer location if able
Call 911 if there are any injuries or extensive damage to the vehicle(s) 
Exchange information with the other drivers involved.
Document the accident 
Collect evidence and talk to any witnesses
Once everything is settled, call for roadside assistance to take your vehicle into a repair shop 
Taking these steps after an accident can help put you at ease and ensure you have no unexpected issues when filing an insurance claim. You can also look to take some of the stress out of owning a vehicle when you have an Endurance auto protection plan. 
With Endurance, you can rest easy knowing you'll have comprehensive coverage for the breakdowns and repairs that your insurance policy won't cover. With the Advantage plan, you can even save up to $3,500 in essential maintenance services, including tire rotations, alignment checks, engine diagnostic exams, and more. Each Advantage plan can also help by providing you with even more coverage and savings with several one-time services, such as a battery replacement, cooling system maintenance, a brake pad/shoe replacement and more. 
Customers who purchase any Endurance plan will also get 24/7 roadside assistance, trip interruption coverage and even rental car reimbursements for free to help you to a repair shop and get back on the road fast. You'll also be automatically eligible for a full year of Endurance Elite Benefits, including collision discounts, key fob replacements, and up to two tire replacements and repairs. Simply choose the best plan for you and your car, pay a minimal activation fee and enjoy your year's worth of added perks and savings.
For additional information on how Endurance can help you and your vehicle, call our award-winning customer care team directly at (800) 253-8203, or you can get started by requesting a free quote. You may also check out the Endurance blog to find more articles on automotive topics like expert maintenance tips, make/model comparisons, road trip guides, and so much more.
More like this
Expert Auto Tips

Retired professional racecar driver Danica Patrick is a pioneer in the world of motorsports. Her breakthroughs include being the first woman to lead an Indianapolis 500 race (the 89th running..

Read More

Expert Auto Tips

Buying a new car can be incredibly exciting and can open up a whole new world of possibilities. There are so many vehicles on the market, and no matter what..

Read More

Expert Auto Tips

Changing your oil and keeping your tires at the correct PSI are two great ways to keep your car running smoothly and driving safely as the seasons change. Your vehicle's..

Read More