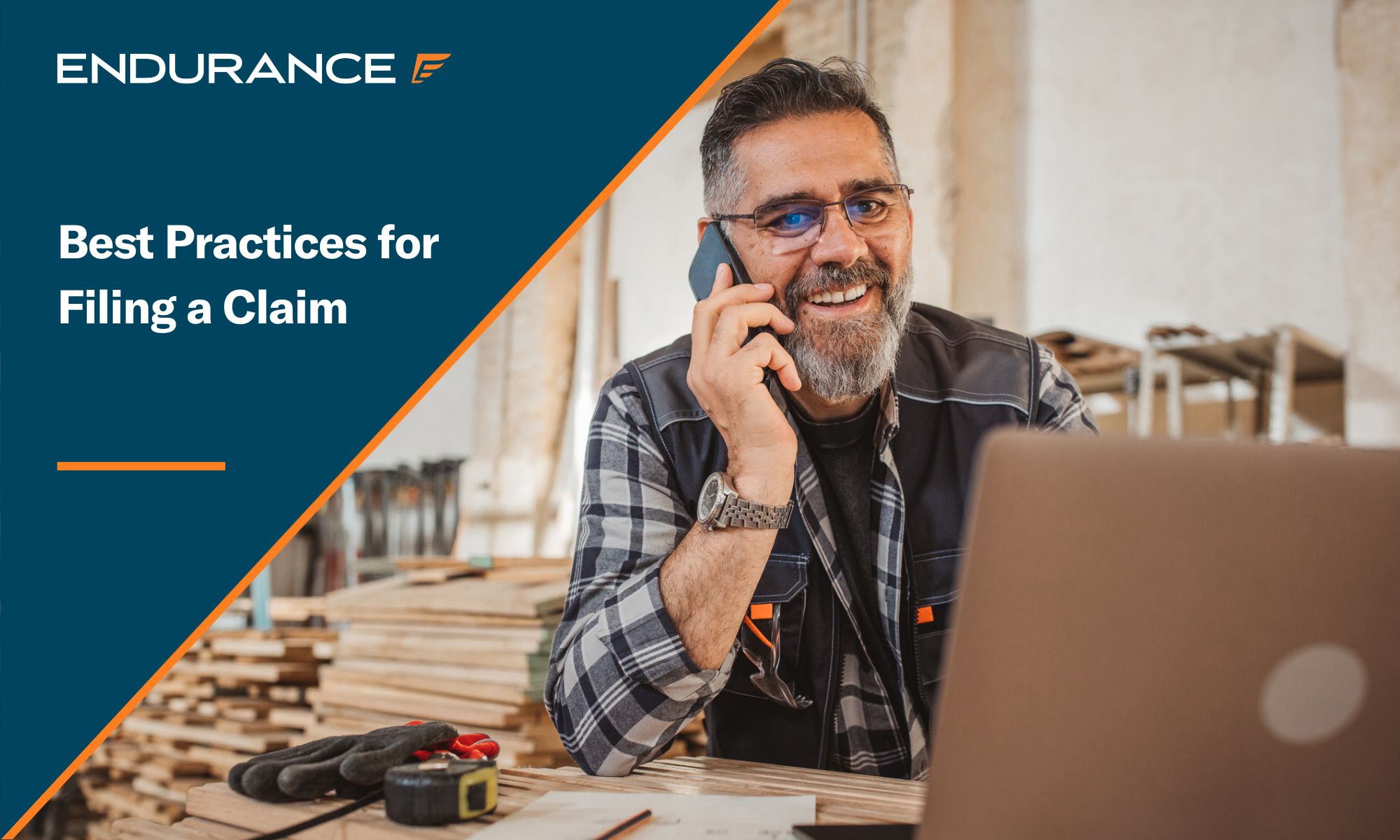 As you go on your normal commute to work, a friend's house, or a nice event — BOOM!  The unthinkable happens, and you get into a mix-up that requires your car to be repaired. Situations like these are very draining, but you've prepared for this by ensuring your vehicle is protected with an Endurance vehicle service contract, also known as an extended car warranty or auto protection plan. We don't want to toot our own horns, but we're skilled at handling claims for our customers at Endurance.
We've outlined how to file a claim so you can repair your vehicle in no time. The bright side is that we handle the heavy information and only require the steps below from you to make sure you're back on the road in no time.
Best Practices for Filing a Claim With Endurance Warranty
Prevent further damage.
Take your vehicle to a licensed repair facility.
Service manager obtains authorization from the administrator prior to making any repairs.
Authorize tear-down and/or inspection.
Review your warranty coverage.
Pay any applicable deductible.
Keep all forms of documentation during this time.
Sit back and relax while your car is getting repaired.
The steps to file a claim are also outlined on your Endurance contract, which can be accessed on the Endurance Mobile app.
Download the Endurance app: Google Play | Apple Store

Let's go through each step of filing a claim at Endurance so you know what to expect.
Prevent further damage.
This is easier said than done when it comes to preventing additional damage to your used car.
Preventing further damage to your vehicle makes filing a warranty claim at Endurance much easier and less stressful for you in the long run.
We suggest taking immediate action to repair the issue, and thankfully, with Endurance — you can! Roadside assistance is accessible 24/7 and can help you take your car where it needs to be for repairs. The number to contact them can be found on the Endurance mobile app.
Our priority is getting you back on the road quickly, so reducing the chance of further damage alleviates a lot of stress from this situation.
Take your vehicle to a licensed repair facility.
Another benefit of Endurance? You can take your vehicle to any ASE Certified repair facility of your choice for added peace of mind.
What we consider a licensed repair facility is a for-profit entity recognized by the state in the business of repairing motor vehicles.
We don't require customers to visit a specified location, so as long as the shop is certified, then you are good to go.
Make sure to provide the licensed repair facility with a copy of your Endurance contract or contract number prior to anything being done to your vehicle. When filing a claim with Endurance, the steps you take matter, and double-checking your level of coverage eliminates any sudden charges to you.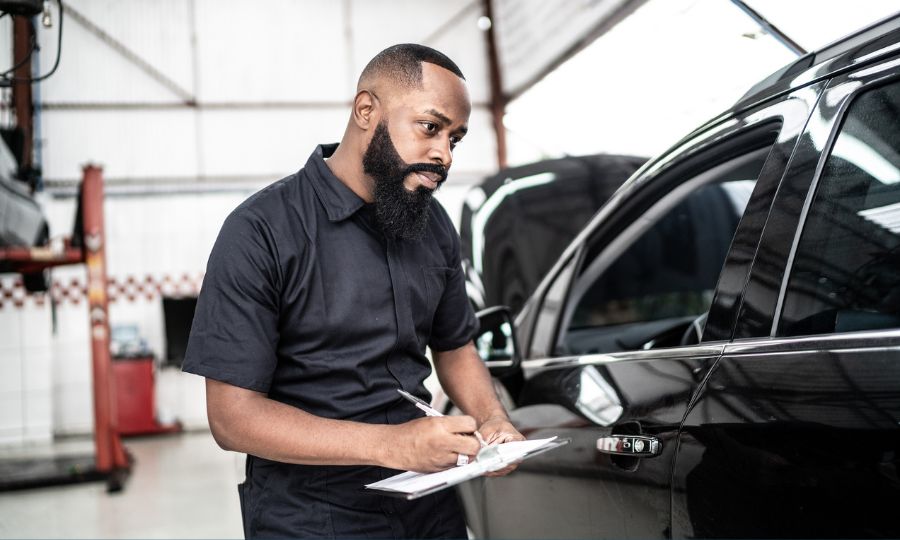 Service manager obtains authorization from the administrator.
Prior to any repairs being made, instruct the service manager at the licensed repair facility to contact the administrator (which would be Endurance in this case) to obtain authorization for the claim. The repair shop or service manager should contact us at (224) 326-0619 as soon as possible to get the ball rolling.
If any claims for the auto repairs are made without prior authorization, then they will not be covered (except as provided under emergency repairs mentioned below.)
If an emergency occurs which requires repair of a breakdown to be made at a time when Endurance's office is closed, follow the "filing a claim" procedures above without authorization, and we will make the reimbursement to you or the licensed repair facility in accordance with the contract provisions (if the repair is covered). Call Endurance within five (5) business days from the date of the repair to determine if such repair will be covered under your contract. Emergency repairs are only those repairs that would render your vehicle inoperable or unsafe to drive if not performed.
Authorize tear-down and/or inspection.
In some cases, you may need to authorize the licensed repair facility to inspect and/or tear down your vehicle in order to determine the cause and cost of the repair.
Review your warranty coverage.
After Endurance has been contacted, review with the service manager what will be considered a covered repair using the contract you have with us.
We offer a wide range of coverage plans that provide different levels of coverage, so depending on which one you go with will affect this step. The Endurance Sales Representative should have outlined the coverage options you have with us, but you can also reference your contract for a full list in detail.
As mentioned, filing a claim at Endurance might seem stressful, but we strive to provide the best customer service to our customers.
Pay any applicable deductible.
You must pay the licensed repair facility any required deductible. A deductible is a specified amount of money that you must pay before Endurance can pay a claim and is included in your contract.
On our end, we will reimburse the licensed repair facility or you for the cost of the work performed on your vehicle that is covered by us.
Once authorization is obtained and the repair is completed, all the repair orders and documentation must be submitted to us within thirty (30) days (365 days in Wisconsin) to be eligible for payment.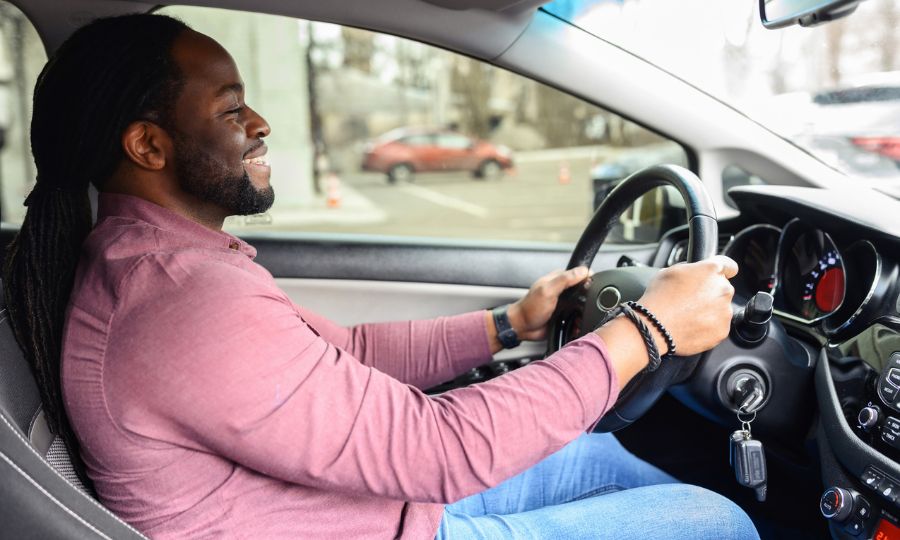 Once all those steps are met, viola! You can sit back and relax while your car is being repaired. The process to file a claim through your extended auto warranty is complete, and your car is on the way to being back on the road again.
Extra Perks with Endurance Auto Warranty
All of our auto protection plans include a FREE year of Endurance Elite Benefits which offers the total package in terms of automotive coverage. Even if you have a minor setback on the road, you have 24/7 access to roadside assistance that can get you back to driving. You can even receive other great perks like key fob replacements, two tire repairs or replacements per year, and more.
You can even upgrade to our Advantage plan, where you'll not only receive the most comprehensive vehicle coverage on the market but up to $3,500 in regular maintenance. Services such as alignment checks, tire rotations, up to three oil changes, and more.
We're not here to remove the seriousness of an accident or filing a claim with Endurance, but our primary goal is to make sure YOU are okay, and the heavy work is done by us. If you have any questions regarding your policy, feel free to contact our customer service team at (866) 432-4443.
FAQs of Filing a Claim at Endurance
How can I access my Endurance policy?
There are a few ways to access your Endurance policy and important information: through the Endurance Customer Portal, the Endurance Mobile app, and by calling our customer service team. Once purchasing a vehicle service contract from Endurance, we recommend taking time to really understand the ins and outs of your policy. The best way to handle filing a claim is by familiarizing yourself with the claims process when initially purchasing your coverage plan.
What number do I call right after the incident?
Contact us at (866) 432-4443 as soon as possible, or have the service manager at a certified repair shop report your claim by calling (224) 326-0619. During situations like this, every step of the process matters. As an Endurance customer, our friendly staff is ready to help and walk you through the process of filing a claim. You can also contact 24/7 roadside assistance and towing right away through the Endurance Mobile app at any point to ensure your car makes it to the shop and you make it home safely. Also, take advantage of our rental car reimbursement or trip interruption reimbursement perks.
Why are claims easier with Endurance than other car warranty companies?
As a direct administrator of most of our plans, Endurance has complete control over the claims process. We can ensure that claims are handled quickly and fairly, which is not always the case when a third-party administrator is involved. Direct providers lead to faster approvals and repairs to get you back on the road quickly. You also communicate directly with us about your plans and claims, not a middleman, avoiding potential miscommunications that can occur when messages have to pass through a third party.
How do I know the current status of my claim?
When filing a claim at Endurance Warranty Services, we know the biggest concern our customers have is knowing the current status and when you will get your vehicle back. Contact us online or call our friendly customer service staff at (866) 432-4443. We're ready to help you!
What if I'm not a current Endurance customer? How do I get coverage?
Don't let unexpected vehicle repairs leave you stranded or drain your savings. Protect your peace of mind and your wallet with Endurance Warranty, the leading provider of vehicle protection plans that cover the costs of sudden breakdowns. We offer hassle-free claims, top-notch customer service, and potential cost savings. Don't wait for the unexpected to happen. Request a FREE quote or call our phone number today at (800) 253-8203 to explore our comprehensive coverage options and find a plan that fits your needs. Drive with confidence, knowing that Endurance has your back!
More like this
Company Resources

An extended auto warranty comes with Roadside Assistance to help you in the case your car breaks down. With so many options in the market, what makes Endurance's Roadside Assistance..

Read More

Company Resources

Don't spend another minute digging through paper files for your policy information. Instead, keep track of your auto protection with the Endurance Mobile app. Mobile options give you the flexibility..

Read More

Company Resources

Being an Endurance customer comes with many perks besides receiving the most comprehensive auto protection in the market. Not only are you protected from the costs of sudden breakdowns, but..

Read More