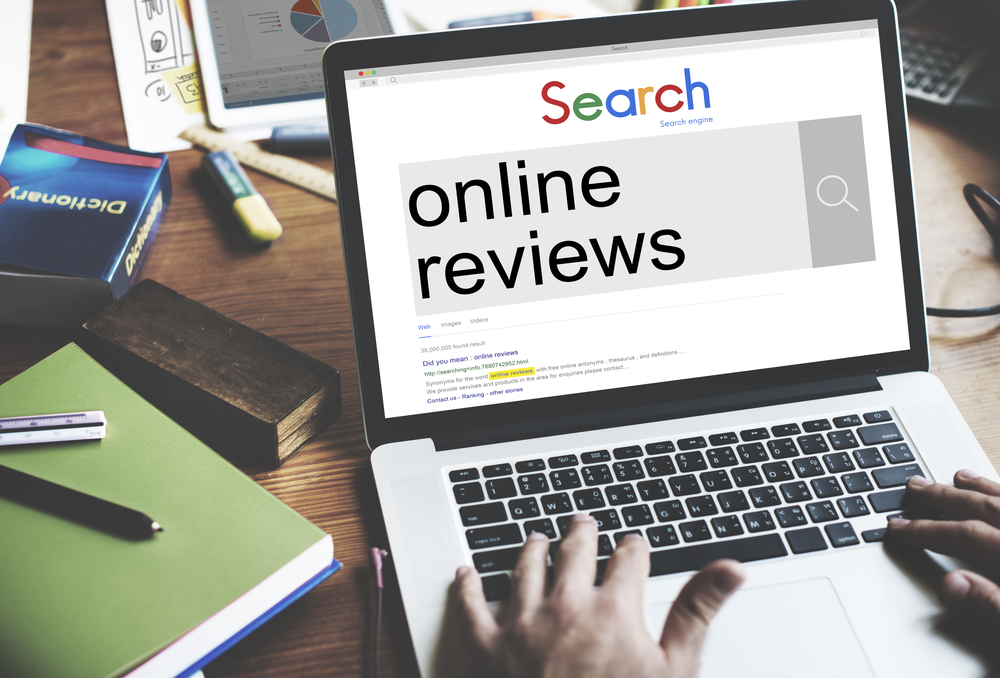 Having a nationwide company like Endurance gives us an opportunity to reach a staggering amount of people. Whether it be through a direct-mail piece that was mailed to you, maybe you saw one of our television commercials that is broadcast from coast to coast, or possibly an online advertisement on a website you visit frequently; chances are you have seen or heard of Endurance auto protection plans.
Thousands of drivers like you call us every day to find out more information on vehicle protection, to see if they qualify, and most of all, find out more about Endurance as a company. We admit that we aren't a perfect company, and acknowledge that we have seen Endurance Warranty complaints over the years we have been in business. However, not everything you read online can be up-to-date, authenticated, and even factual. But we will get to that more below and answer the question, "Is Endurance warranty legit?"
SAVE THOUSANDS ON AUTO REPAIRS WITH ENDURANCE!
GET A FREE QUOTE
Fake Endurance Warranty Complaints? Let Us Explain.
Now before you start referring to us as out-of-touch and deniers of negative feedback, we work to be completely transparent when it comes to Endurance Warranty reviews. In fact, we are extremely proud of our commitment to excellence and customer service, and believe that the majority of the reviews about Endurance reflect this. However, we admit that sometimes mistakes can be made – whether it be ours, the customer's, or the repair shop, but this can lead to dissatisfaction, which most times will lead to a negative review. Oftentimes, after the issue has been resolved and the customer satisfied, the review may not be updated to reflect this. Leaving out important information regarding the issue. We can explain this further with an example from a recent customer who inquired about our services.
Previously, we had a customer on the phone who called in asking for more details about our company. She was interested in extended coverage for her vehicle because it was about to turn seven years old. She had seen our television commercials and decided to look us up on the internet. She admitted that we "looked great," but there was one thing she was worried about: our Endurance Warranty complaints.
Negative Endurance Warranty Reviews
At Endurance, we are not afraid to address the nature of Endurance Warranty reviews. In fact, we've done it twice before. We truly believe that you should research a company as much as you can before buying a product or service. However, there are certain situations when you shouldn't put too much faith in customer complaints or reviews.
Because we take Endurance Warranty complaints so seriously, we asked her to tell us what she had read and where she had read it. She happily guided us right to the review in question.
The review was on the website ComplaintsBoards.com and featured a review that stated that we were not accredited members of the Better Business Bureau (with an "F" rating) and that we were merely a scam. We understood why she was concerned about these Endurance Warranty complaints, we were concerned as well.
Endurance Warranty Reviews: Are you a member of the BBB?
Our customer was just as confused as we were with the comment regarding our BBB rating. She had earlier seen that we were rated on the BBB's own webpage. This wasn't a concern to her exactly but was still somewhat confusing.
Endurance Warranty Reviews: Are you a scam?
We addressed her second issue once the first was resolved. In this complaint, the reviewer used the words "Endurance Warranty Services scam" five times. Now, this might not seem like a lot, but when the review is only 8-sentences long, it means that that phrase was used in more than half of the review. This means one of two things: either somebody was REALLY upset with us or it was a fake review. We clicked on the user's profile and they only had one review posted and an inactive account for over 3-years. Our customer quickly figured out that this was not a real review.
We are not exactly sure where the review came from but it could have been a number of things: an old employee that did not leave on the best of terms, a competitor who is out there to flood us with bad reviews and increase their market share, or it could just be somebody who is not a fan of us, we have seen it all in the decades that we have been in business. But we don't let it bother us because we know we have a quality product and award-winning customer service, and we completely stand behind both.
We are not telling you to disregard every one of our Endurance Warranty complaints, but know that if they are a legitimate complaint, they are already being handled accordingly.
Positive Endurance Warranty Reviews
Many of our customers often leave feedback in the form of positive Endurance Warranty reviews. Whether it's about our extended warranty coverage or the effectiveness of our customer service team, we've got some positive feedback for you. Read some of our recent testimonials below:
On Trustpilot, a major review platform that allows customers to leave reviews of any business that offers a product or service, David M. shared:
My experience was great. The representative was well versed in her knowledge of Endurance policies. She was extremely helpful and provided supplemental information that she didn't need to.
In addition, on Trustpilot, Rachael M. wrote:
I am absolutely satisfied with endurance and their service! I had these guys with a previous vehicle and VERY glad i came back to them with this current vehicle. They are reliable, and cover WAY more than a typical warranty would, which is extremely helpful and takes a lot of stress off of myself knowing they cover WAY more and I'm not stuck with a huge bill. I totally recommend endurance to anyone looking for a good warranty!
Felicia left a review on Consumer Affairs and stated the following about her vehicle service contract (comparing to other extended warranty providers):
Endurance covers a whole lot more on my car for the exact same amount I was paying through CarShield. I called CarShield and I canceled them. I haven't had any issues with Endurance, so far. My windows are power windows and the policy takes care of that, as well as my keys, my key fob, master cylinder and certain other components that go along with my brakes. I was really pleased with all that it covers. Everything that the rep explained to me that I was going to get is exactly what I got on my contract.
Endurance Warranty focuses on a positive customer experience, whether you are asking for clarification about your policy, need help with a claim, or even want to cancel. Another Trustpilot user, Judy L., even shared:
Tonya Smith was pleasant, helpful, patient worked with me to cancel my policy.
Endurance Auto Warranty Ratings
Across the web, you can find many Endurance Warranty reviews. Below are our most recent ratings across consumer review websites:
(Endurance Warranty reviews as of Nov. 2022.)
Drivers get more confidence behind the wheel with an Endurance auto warranty. We offer our customers peace of mind by covering the high costs that come with breakdowns or unexpected repairs. Unlike the competition, our claims process is stress-free and you can get your claim approved in as little as 48 hours. And our the Endurance Warranty reviews online back this up!
Endurance Warranty Plans
We offer a wide variety of vehicle service contracts (also known as extended auto warranties) that can be customized to fit the coverage you need and your budget. Our three most popular plans include:
Secure plan, or the most affordable coverage.
This is our most competitive and budget-friendly option that is perfect for any driver. It offers protection for your vehicle's most vital components and covers parts that can be the most expensive to repair. It also offers rental car reimbursement and 24/7 roadside assistance as a standard part of this coverage plan.
Advantage plan, that includes maintenance.
If you need total coverage, this is the Endurance car warranty for you. It gives you complete breakdown coverage AND routine maintenance benefits up to $3,500. Get exclusive component protection and routine service coverage like oil and filter changes, brake pad replacement, wiper blade replacement, tire rotations, and much more.
Supreme plan, or exclusionary coverage.
The Supreme plan was made for drivers who want to best breakdown protection with a short list of exclusions. It is the closest open Endurance Warranty offers to a factory warranty. It's ideal for drivers with up to 150,000 miles on their cars and compares to competitor plans like Titanium and Diamond.
Endurance Elite Benefits
In addition to our comprehensive vehicle service contracts, Endurance also offers standard benefits with every coverage plan. Our standard benefits include:
24/7 roadside assistance
Flexible payment plans
Risk-free 30-day money-back guarantee
Trip-interruption coverage
Substitute transport (or rental car reimbursement)
Parts and labor coverage
Accepted by any ASE Certified mechanic or repair facility
Exclusive use of the Endurance Mobile app
New Endurance customers can also choose to activate one FREE year of Endurance Elite Benefits, which offers a host of features, including:
Tire repair or replacement – Get reimbursed for up to two tires per year due to road hazards – a $250 value.
Key fob replacement – If you lose or damage your key fob or car key, we'll replace it – up to $500.
Collision discount – Up to $500 per accident in repairing any damages to your vehicle (up to a $1,000 limit).
Total loss protection – You can receive up to $1,000 toward a replacement vehicle.
Take advantage of this $2,000 value that only Endurance offers and drive forward with confidence. A small, $29 activation fee applies.
Endurance Extended Warranty
We take pride in the reputation that we have built, and countless customers will back us up on this. With our high satisfaction rate, we don't get everything right all the time, but we try our best. If you have concerns about any Endurance Warranty complaints, please let us know by contacting our Customer Service team at (866) 432-4443 or [email protected]. We are more than happy to address any situation to better serve our customers. You're in good hands when you choose coverage from Endurance, and we will continue to do our very best to please our customers.
Since 2012, Endurance Warranty has paid over $248 million in customer claims. Endurance offers a variety of auto protection plans that can fit your needs and your budget. Get personalized protection that ensures you get complete coverage for your vehicle at a price you can afford. Call us today to get your free quote or ask about our monthly payments. For more information about our company, question about extended warranties, or other tips on taking care of your vehicle, visit the Endurance blog.
REQUEST A FREE ONLINE QUOTE
OR CALL (800) 253-8203
More like this
Reviews

In the used car market, there are a large number of companies that offer extended warranty plans for drivers to consider. Endurance, one of the leading vehicle service contract (VSC)..

Read More

Reviews

With expensive repair bills on the horizon, it's easy to get overwhelmed when you find yourself stuck on the side of the road with your hazard's lights on.   For this..

Read More

Reviews

Endurance has been putting money back in Americans' pockets for nearly two decades with a laser focus on the customer at every step of the process. Shon and Latress Peoples,..

Read More