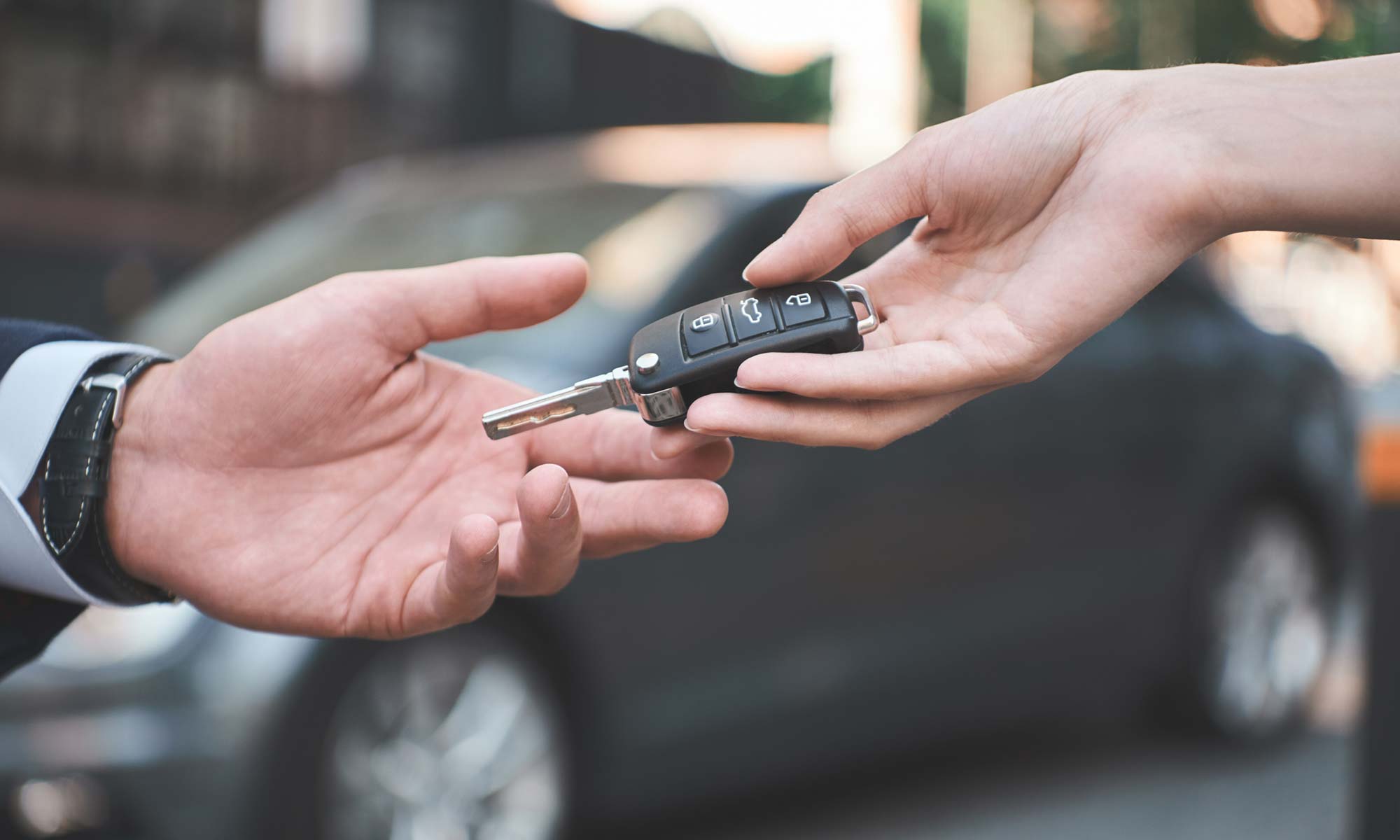 Whether you have a new or used car, it's vital to understand the true cost of owning a vehicle apart from the sticker price. Understanding the costs of your vehicle's essential maintenance needs and those of any necessary repairs can help you avoid any unexpected and costly breakdowns down the road.
Purchasing a vehicle protection plan, often referred to as an extended warranty (though not technically a warranty by definition), can also help you avoid costly out-of-pocket repair bills caused by unexpected breakdowns and general wear and tear damage. However, if you're planning on selling a car before your vehicle service contract (VSC) is up, you might be wondering if you can transfer the warranty to the new owner.
Learning about this process and how you can transfer your car's extended warranty can help you prepare for both your overall ownership of the vehicle and its eventual sale.
A Factory Warranty vs. an Extended Car Warranty
A vehicle's factory warranty, also sometimes referred to as a 'manufacturer's warranty,' comes directly from your car, truck, or SUV's manufacturer when you purchase a vehicle from a dealership. This protection helps protect the vehicle from unexpected breakdowns or factory defects that could lead to costly repairs in the future. These warranties will sometimes be considered a "bumper-to-bumper warranty," meaning they cover the entire vehicle and the different components included. However, while most factory warranties help protect you and your vehicle, they won't last forever, as most factory coverages typically only last between 3 years/36,000-miles or 5 years/60,000-miles.
An extended auto warranty, also referred to as a vehicle service contract (though not officially a warranty by definition), is like an extension of your factory warranty. It helps protect your vehicle from unexpected breakdowns and other repairs caused by general wear and tear damage. However, while a factory warranty is automatically included upon purchase, a vehicle protection plan is usually purchased after or just before your initial warranty coverage ends.
As the vehicle's current owner, purchasing extended coverage can help ensure that you are protected from paying out-of-pocket expenses for any repairs that may need to happen throughout the vehicle's life. This is especially vital, as a typical auto insurance policy will only cover your vehicle in the event of an accident, theft, or inclement weather.
On the other hand, a vehicle service contract will cover you for any unexpected breakdowns and other repairs caused by general wear and tear damage or other factory defects. This coverage will also differ from any mechanical breakdown insurance you may have, as a policy like that will only cover the essential parts of a vehicle.
What Are the Terms of a Factory Warranty Compared to a Vehicle Service Contract?
While a factory warranty and a vehicle service contract serve the same purpose, they usually have different terms and conditions. The automaker will set these terms for a factory warranty, so it is essential to look into what kind of warranty you will be receiving whenever you purchase a new car. Understanding this protection and what covered repairs are included can help you decide if a vehicle may be right for you.
Conversely, VSCs can be purchased separately to help ensure the vehicle is protected after your factory warranty has expired. However, you can also purchase this type of protection concurrently if the factory coverage doesn't include specific components you would like covered. Additionally, one of the important characteristics of purchasing extended coverage is that you, as the purchaser, can usually choose the terms, which makes them more flexible. Many vehicle service contracts also come with extra benefits like 24/7 roadside assistance and key fob replacement, which might not be available with a factory warranty.
However, while they can differ in terms of their coverage, factory warranties and VSCs can also be voided by specific things like unauthorized repairs or modifications, so it's vital to read the fine print before signing any warranty or service contract.
What Are the Benefits of a Vehicle Service Contract?
While providing you with comprehensive coverage similar to a factory warranty, many VSCs will be able to offer you additional benefits.
These can include:
Repair Coverage
One of the main reasons to get a vehicle service contract is that they will help cover unexpected repairs or breakdowns on certain vehicle components for as long as your plan is active. As the purchaser, you can choose a plan that will cover the various vital components of your car, such as your engine, transmission, and suspension. Many VSCs will also offer you varying levels of coverage that you choose from depending on factors such as your driving habits, your current odometer mileage, where you live, and what kind of car you have. For example, the Select Premier vehicle protection plan offered by Endurance can help protect vehicles with up to 150,000 miles while the Secure plan can be great for daily drivers looking for coverage at an affordable price.
Maintenance Coverage
Some vehicle service contracts, such as EnduranceAdvantage™, can also help cover preventive maintenance for your car on top of providing comprehensive breakdown protection. This can include essential services such as oil changes, air filter replacements, and tire rotations, which are all crucial to ensuring your vehicle stays running properly for longer. In fact, regularly following your vehicle's recommended maintenance schedule, commonly found in your owner's manual, can help ensure vehicles can stay running for up to 15 years or longer.
Roadside Assistance and Additional Benefits
The right vehicle service contract can not only help you feel protected from costly repairs and maintenance, but it can also help you feel more comfortable on the road. Many protection plans will automatically include benefits such as 24/7 roadside assistance in their coverage. Many will also include other additional benefits, such as Endurance Elite Benefits, which are available to new customers for one year with the purchase of any auto protection plan and paying a small fee.
With these benefits, you can get help wherever you are if your car runs out of gas, gets a flat tire, or has a dead battery, making it an excellent choice for people who regularly commute or those who take extended road trips. You can also get other great perks such as key fob replacements, tire repairs or replacements, collision discounts, and even up to $1,000 towards a replacement vehicle if yours is totaled.
Can You Transfer a Vehicle Service Contract Between Owners?
When you sign up for a vehicle service contract, it will be for a set length of time, as most contracts. However, if you plan to sell your vehicle that has the VSC, you can sometimes transfer ownership of that contract to the next owner in what is referred to as a warranty transfer. By transferring the coverage, the next owner can keep the car protected, and you won't have to pay for the remainder of the contract. By selling a vehicle that a VSC currently covers, you can offer the protection plan coverage as a perk of purchasing the car. This way, any potential buyer will know that the previous owner has taken care of the vehicle and will continue to be covered after making the purchase.
How to Transfer an Endurance Vehicle Service Contract between Owners
With an Endurance vehicle protection plan, you can transfer the contract between yourself and the next owner if you decide to sell your car. A transfer can be obtained from the customer service department and applied to most vehicle service contracts to begin this process.
Endurance vehicle service contracts must be transferred within 30 days of the sale of the car and will be subject to a $50 transfer fee. Most Endurance plans can be transferred directly, except for a 36-month, unlimited-mile EnduranceAdvantage contract. When these are transferred between owners, they turn into a 36-month, 50,000-mile contract instead.
Protect Your Brand New or Used Vehicle with Endurance
While a factory warranty is a great thing to have to protect your vehicle, it won't last forever. At Endurance, we offer extended coverage for your vehicle once your manufacturer's warranty expires in the form of auto protection plans and maintenance coverage. By purchasing a vehicle protection plan like EnduranceAdvantage before or immediately after your factory warranty expires can give both yourself and the future owner of the vehicle peace of mind.
Additionally, each EnduranceAdvantage plan can help extend the life of your vehicle by offering up to $3,500 worth of regular maintenance coverage, including essential services like up to 3 oil and filter changes, tire rotations, alignment checks, engine diagnostic exams, and more. For even more coverage and savings, you can also receive other special, one-time maintenance services, including a battery replacement, front or rear wiper blade replacements, brake pad or shoe replacements, and cooling system maintenance.
Endurance customers will also automatically receive 24/7 roadside assistance and be eligible to receive one year of Elite Benefits. Simply purchase any protection plan, pay a small activation fee and enjoy various perks that include up to two tire repairs or replacements per year, 24/7 roadside assistance, up to $1,000 in total loss protection, key fob replacement, and more.
For more details about Endurance auto protection plans, request a free, no-obligation quote. You can also speak directly with a customer service representative to help you find the right plan for you and your vehicle by calling 866.918.1438. You can also visit our Learning Center for more articles, from expert auto tips, make/model comparisons, FAQs, and other informative and helpful topics.
More like this
Extended Warranty

The advantages of having an extended warranty can't be overstated when a surprise car repair pops up. Coverage can make a difference during a breakdown, thanks to protection against expensive..

Read More

Extended Warranty

Nothing beats being able to hit the open road and head wherever you like, whenever you like. Plenty of drivers fall in love with our vehicles, maintaining them with total..

Read More

Extended Warranty

There's a lot to get excited about buying a new or used car, but one feature that often gets overlooked is the manufacturer's warranty. Understanding this coverage helps owners maximize..

Read More