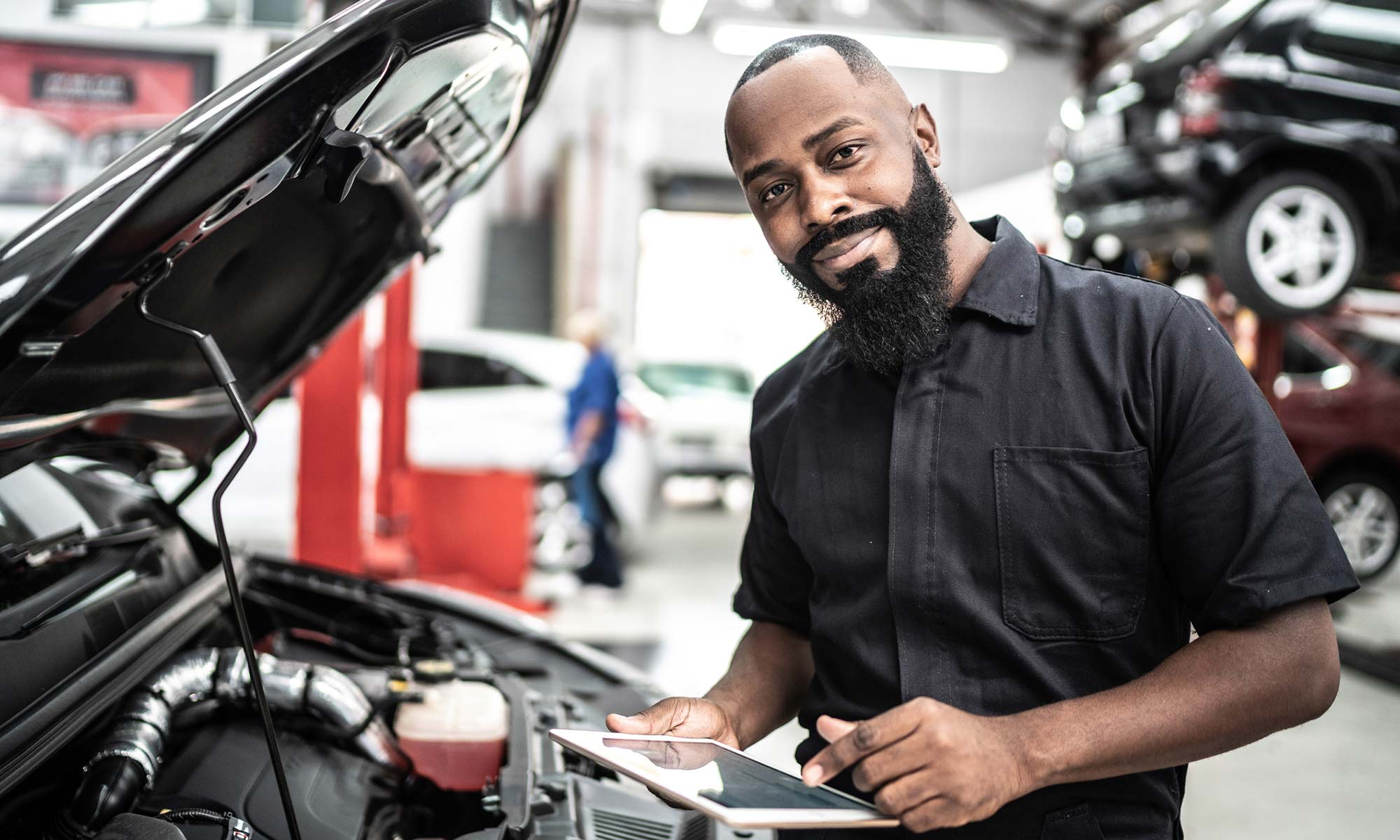 Purchasing a vehicle is an exciting milestone. A new car can mean new opportunities, new connections, and a new, reliable means of transportation. While a new car from a dealer will come with a manufacturer's warranty to cover critical vehicle parts, many used cars do not. Investing in a vehicle service contract (VSC) or an extended warranty could help you avoid costly auto repairs that your insurance provider may not cover.
A VSC or auto protection plan, such as the EnduranceAdvantage™ Preferred, can keep both your wallet and your vehicle protected from unexpected breakdowns and expensive repair bills. EnduranceAdvantage can also help you stay up-to-date on all your preventative maintenance needs — at no additional cost.
Learn more about the Preferred protection plan, as well as each of the other levels of coverage plans offered from EnduranceAdvantage below.
Endurance Component Protection Levels
When selecting an EnduranceAdvantage vehicle protection plan from Endurance, you will have three levels to choose from — the Prime, Plus, and Preferred plans.
Each of these three coverage options comes with extensive component protection, unrivaled maintenance benefits, and expanded eligibility as standards. Endurance customers will also receive 1 year of free Endurance Elite Benefits such as access to 24/7 roadside assistance, tire repairs/replacements, collision discounts, and more with the purchase of any Endurance protection plan. 
If you are shopping for an affordable protection plan without having to give up coverage on some of the most important components of your vehicle, the Prime protection plan is a great choice. Ideal for daily drivers, the Prime plan is going to be the most affordable plan in the EnduranceAdvantage program and will offer extensive component coverage for vehicles 20 years old or newer with unlimited odometer mileage upon plan initiation. This coverage allows for your most expensive components, such as the engine and transmission, to be covered, along with a few other key components.
The EnduranceAdvantage Plus plan is best suited for the daily to moderate drivers with vehicles that are 15 years old or newer and have up to 200,000 miles. A step above the coverage offered in the Prime plan, the Plus plan offers customers a more inclusive coverage plan with affordable pricing compared to the Preferred plan.  You are also able to remove the mileage restrictions on both the Plus and Preferred plans. However, commercially used vehicles are unable to combine this feature into their policies.
Offering the most comprehensive coverage available on the market today,  the EnduranceAdvantage Preferred plan is ideal for heavy-duty drivers or for anyone looking for near-complete vehicle coverage, with both seals and gaskets included. The plan will cover vehicles 10 years old or newer with up to 150,000 miles. 
Why Choose EnduranceAdvantage Preferred?
When selecting a vehicle service contract or an extended auto warranty for your vehicle, there are several factors that you will want to take into consideration, including price, coverage, and what repair facilities you can take your vehicle to. With the EnduranceAdvantage Preferred plan, you can get the most comprehensive coverage available along with unrivaled maintenance benefits, all at an affordable price.
Price

— Finding a protection plan that can fit your budget is a priority for any car owner. While the Preferred plan will be the most expensive plan offered by Endurance

Advantage

, the comprehensive coverage available can help you save on unexpected and costly repairs and breakdowns that other extended warranties and service contracts may not cover. Endurance will also work with you on finding the right plan for your budget by offering flexible payment plans and a

30-day money-back guarantee

.

Coverage

— Next to price, the amount of available coverage you can receive will help you determine the right protection plan for your vehicle. With the Preferred plan, you can rest easy knowing you will have not only the most comprehensive coverage available at Endurance but the most comprehensive coverage available on the market today. Endurance customers can also receive one year of free

Elite Benefits

for additional savings, with perks such as 24/7 roadside assistance, key fob replacements, and more. For a complete list of component coverage, you can visit the

Preferred service contract

. 

Repair Facilities

— When purchasing an extended auto warranty through your vehicle's dealership or from other third-party sellers, you can be stuck using their own specific or authorized repair facilities. With Endurance

Advantage

Preferred plan, as well as any other Endurance plan, allows you to take your vehicle into any licensed repair facility or auto shop that has a certified mechanic, and we'll take care of the rest. Find a licensed repair facility near you by searching through our

extensive partnership network

.
What Maintenance Benefits Are Included With Prime?
Staying up-to-date with essential maintenance is key in helping to extend the life of your vehicle. When you purchase any of the three plans offered from EnduranceAdvantage, you are going to receive up to $3,500 in regular maintenance benefits, helping you to keep it running for years to come. These services include:
Yearly Regular Maintenance
Up to 3 Oil & Filter Changes

Engine Diagnostic Exams

Alignment Check

State Safety Inspection Services

Tire Rotations/Air Pressure (

PSI

) Checks
Special, One-Time Services
Brake Pads/Shoe Replacement

Cooling System Maintenance

Front or Rear Wiper Blade Set Replacement

Battery Replacement

Scheduled Service Coverage
What Is Eligible For Coverage Under An EnduranceAdvantage Preferred Protection Plan?
Vehicle protection plans are going to have exclusions for repairs and the types of vehicles that it covers. EnduranceAdvantage offers protection for a variety of vehicles and components, including the following:
Salvage/Rebuilt Vehicles

— Salvage and rebuilt vehicles are usually not covered by most protection plans. However, Endurance

Advantage

Preferred offers coverage for both salvage and rebuilt vehicles.

Canadian Vehicles

— With Endurance

Advantage

, Canadian Grey Market vehicles will be eligible for all levels of coverage. Endurance will also pick up coverage if your manufacturer's warranty does not transfer upon entry to the US.

Seals/Gaskets

— Seals and gaskets are covered on the Preferred plan, a service that has to be added on to both the Prime and Plus plans.

Tire Height Modifications

— The Endurance

Advantage

Preferred plan offers coverage on vehicles with certain tire modifications on vehicles with up to 4 inches increase over the vehicle manufacturer's specifications at no extra charge. If you are unsure if your vehicle's tires qualify, you can find more information regarding your manufacturer's specifications on your vehicle's tire placard or in your

owner's manual

.

Lift Kits

— If your vehicle is currently equipped with an aftermarket body or suspension lift, it is still eligible for coverage under any Endurance

Advantage

Preferred plan. If you want to add a body or suspension lift of up to 6-inches to your vehicle, a small fee will apply.

ABS Brakes

— While not included on the Prime protection plan, both the Endurance

Advantage

Plus and Preferred plans include coverage for various Anti-Lock Brake System (ABS) components.

Commercial Use

— Finding a protection plan for your vehicle when you drive for a ride-sharing service such as Uber or Lyft can be difficult. However, with Endurance

Advantage

, you will be covered for sudden breakdowns or other mechanical issues that occur during work hours. 

Technology —

As an add-on to both the Prime and Plus plans, the Preferred plan includes coverage for the high-tech components of your vehicle, including backup cameras, lane warnings, and more.
What Benefits Come Standard With Each Endurance Plan?
Each Endurance protection plan, including each of the three plans offered through EnduranceAdvantage, will include three basic benefits to ensure you are completely covered in the event of a breakdown regardless of the plan you select.
24/7 Roadside Assistance

— Don't let unexpected breakdowns and other vehicle issues get in the way of your next

road trip

or daily commute. Offering 24/7 roadside assistance on services such as jumpstarting your battery, unlocking vehicles, or providing towing services, EnduranceAdvantage offers 24/7 roadside assistance free with any plan. 
Substitute Transportation

— If your vehicle has to be repaired for an extended amount of time, Endurance will help by offering to reimburse you for a rental vehicle from a licensed rental car company.

Trip Interruption

— If you experience a breakdown over 100 miles away from home, Endurance will help pay for food and lodging for up to 3 days while your vehicle is repaired.
Save Thousands On Repairs With Endurance
Advantage
Avoid expensive repair bills and stay current on essential maintenance services with the help of the EnduranceAdvantage Preferred protection plan. As the most comprehensive protection plan available on the market, the Preferred plan can protect your vehicle's most vital components such as its engine, transmission, drivetrain, and more — all at an affordable price.
EnduranceAdvantage customers will also receive up to $3,500 in regular and special, one-time maintenance services so you can ensure you can get the most out of your new or used vehicle. Customers will also receive 1 year of Elite Benefits for FREE with the purchase of any Endurance protection plan for even more savings to go along with the most comprehensive coverage you can find.
Request a free, no-obligation quote for more information about any level of EnduranceAdvantage or our other vehicle protection plans. Our Learning Center can also provide you with even more resources on topics such as DIY maintenance tips, make/model comparisons, answers to FAQs, and more.
More like this
Endurance Info

Whether it's to visit friends or family, a quick trip to the store, or you're off on a long road trip, having a vehicle you can rely on is essential..

Read More

Endurance Info

Whether you are purchasing a new vehicle or a used car, there are several factors that you need to consider. Along with the price, understanding a vehicle's overall cost of..

Read More

Endurance Info

The rideshare and delivery driver industry is booming. Even amid the COVID-19 pandemic, the global rideshare industry is estimated to grow from $85.8 billion in 2021 to $185.1 billion in..

Read More