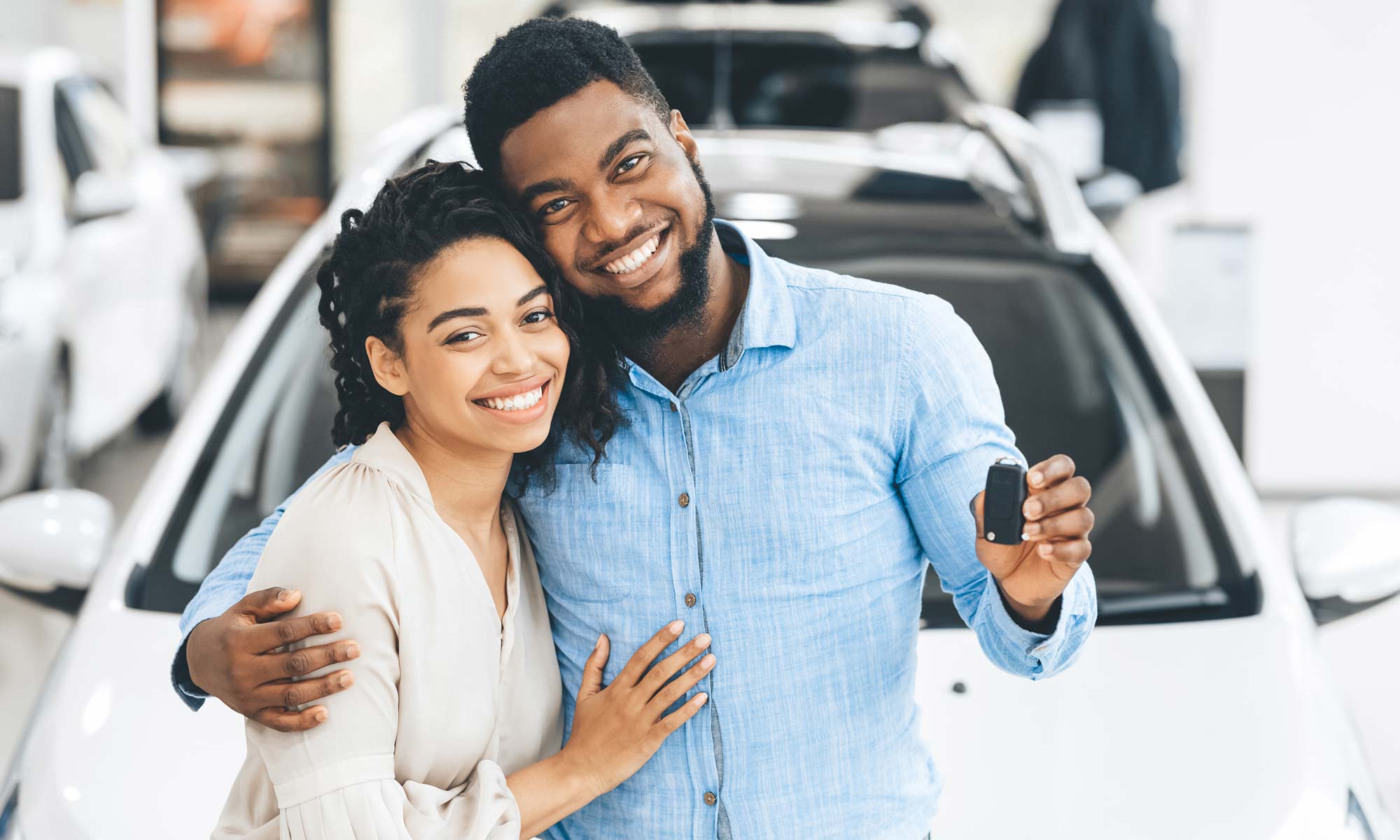 There really is nothing quite like buying a car. Whether you're at a dealership haggling with a salesperson, searching online or going through an individual seller, there are plenty of things to do before the keys of any brand new or used car are in your hands. 
Even after reading through all the fine print and signing on the dotted line, there is still more to owning a car than simply purchasing one. In fact, purchasing a car is often the least expensive part of owning one, as there are hidden costs that you will have to take on when you own a vehicle that you may not have thought about. Repairs, regular maintenance and unexpected breakdowns can quickly add up if you aren't prepared. 
With an extended car warranty, you can be confident you won't have to pay for the cost of repairs and other breakdowns while also potentially receiving several other additional benefits. But just as it's essential to do your research before buying a vehicle, it's also important to find the right plan for you. To do this, it's vital first to understand what extended car warranties are, what they can offer you and why finding the right provider means you won't be dealing with any potential warranty scams.
What Are Extended Car Warranties?
When you purchase a brand new car at a dealership, the automaker will usually offer what is known as a "manufacturer's warranty" or factory warranty. This coverage is intended to help protect you as the owner from the cost of repairs caused by faulty components or premature wear and tear on your vehicle.
Some of the most common types of manufacturer's warranties will include:
Powertrain – This type of coverage is designed to protect anything related to your car's engine. You will also have coverage for other vital parts of your powertrain, including the transmission, driveshaft, suspension and more.
Bumper-to-Bumper – A bumper-to-bumper warranty means just that, complete bumper-to-bumper protection. If it's between your car, truck or SUV's front or rear bumper, it's covered. This type of warranty can also help take care of dents, scratches, and even your windshield if it is ever damaged.
Corrosion – For drivers in areas with heavy rain or snowfall during the year, corrosion coverage can help. This type of warranty helps protect your vehicle from rust and other types of corrosive damage.
Emissions – Similar to powertrain coverage, this type of warranty will help cover the cost of repairing your engine, though this will usually only last for 90 days or 3,000 miles. Additionally, an emissions warranty will also help cover the cost of a missing or damaged catalytic converter, which is a vital part of helping your vehicle pass its emissions test. 
No matter the type of factory coverage you have, these warranties will typically only last between three and 10 years or a specified amount of miles based on the initial coverage provided by the automaker. For example, a new Cadillac comes with a bumper-to-bumper warranty that will last for 4-years/50,000 miles, whichever comes first. Conversely, a new Dodge will come with the same type of coverage but for only 3-years/36,000 miles. Regardless of the length of your initial manufacturer's warranty, once you go past these limits, your vehicle will no longer be covered. That means you would be left covering the cost of repairs and other issues out-of-pocket. 
To protect yourself from these costs while having much of the same kinds of coverage, you can purchase what is known as an extended warranty. However, it's important to note that while often referred to as a "warranty," extended warranties are actually vehicle service contracts (VSCs). These contracts are service agreements made between you and a provider to cover the cost of repairs caused by unexpected breakdowns and other issues not covered in any auto insurance policy or mechanical breakdown insurance (MBI) you may have. 
VSCs can also be purchased any time throughout your ownership from many third-party providers, such as us here at Endurance. Extended coverage can also be found through the dealership you purchased your vehicle from, though this usually must be purchased before your initial factory coverage expires. Many VSCs can also offer extra perks, such as Endurance providing roadside assistance with the purchase of any protection plan or having access to a year's worth of Elite Benefits. Some protection plans can also include maintenance benefits, such as EnduranceAdvantage™, which can offer you up to $3,500 in yearly maintenance coverage on top of comprehensive breakdown protection. 
Why Vehicle Service Contracts Are Worth It
While any VSC you may purchase won't provide as complete coverage as a bumper-to-bumper factory warranty, they still provide many benefits not found in any factory warranty. The biggest is that VSCs do not have any specific limits on your coverage, meaning you can have complete peace of mind throughout the life of your vehicle. That means that even if you have a historically unreliable vehicle like the 2015 Acura RLX, a VSC can provide you with coverage long after the initial factory warranty has expired.
Many VSC providers, such as us at Endurance, will also not limit you to visiting specific repair shops or the dealership as a factory warranty does. Instead, with any Endurance protection plan, you can visit any licensed repair facility or ASE Certified mechanic for repairs to your vehicle without fear of voiding your coverage.
Another benefit of VSCs is their ability to fit your budget and needs. For example, the Secure Plan from Endurance can help provide powertrain coverage at an affordable price. In contrast, the Secure Plus plan can give you broader coverage for other critical components, such as your ​​brakes, A/C, and steering. For more extensive coverage, the Supreme protection plan from Endurance will give you protection for hundreds of components, with only a few exceptions. It can even cover electrical components, turbos or superchargers, suspensions, and seals & gaskets, which are not often included in more basic plans. You don't even need to worry about finding coverage for your high-mileage vehicle, as the Select Premier plan will help cover cars with up to 150,000 miles on them.
Some protection plans will even help cover the cost of essential maintenance along with breakdown protection, such as EnduranceAdvantage. With this comprehensive protection plan, you can rest easy knowing you're covered for the cost of repairs while also receiving up to $3,500 in regular maintenance services. That means you can have essential services such as up to three oil and filter changes, tire rotations, engine diagnostic exams and more included — at no additional cost to you. Each EnduranceAdvantage package will also come with several special, one-time services like a brake pad/shoe replacement, cooling system maintenance and more to help keep your vehicle running properly for longer.  
How Do I Know Endurance Isn't a Scam?
Just as it's important to do your research when searching for your next new or used car, the same is true for finding a vehicle service contract. By choosing a plan from Endurance, you can rest easy knowing you're getting comprehensive coverage from the nation's leading provider of VSCs since 2006. Along with our history and industry-leading plans, Endurance has also received numerous awards and recognitions within our industry, highlighting our commitment to excellence in empowering drivers like you with confidence for the road ahead. 
These awards include, but are not limited to: 
A 2021

"Automotive Communication Award"

presented by the Auto Care Association and Women in Auto Care Community

A 2021

Women's Choice Award

winner with nine out of 10 women recommending Endurance

Ranking #23 on

Crain's Chicago Fast 50

List for 2021, while also previously ranking 18th and 19th in past years.

Endurance

Advantage

was recognized as a 2021 "New Product of the Year" award winner at the BIG Awards for Business.
Along with our industry recognitions and achievements, Endurance is also set apart from other VSC and extended car warranty companies by being a direct administrator of our plans. This means that Endurance handles claims without using a third party, unlike other providers such as Carshield. This allows your claim to be handled quickly and easily and gets you the coverage you need without having to go through the process of dealing with another company. Endurance will never call you regarding your vehicle without being contacted first, meaning you can be sure any of the annoying robocalls regarding your vehicle's extended warranty won't be coming from us. 
Why Endurance Is the Right Choice for Your Vehicle
Whether you are looking for the most comprehensive coverage plan available, a plan for your high-mileage vehicle or affordable powertrain coverage — Endurance is the right choice for you. No matter the protection plan you choose, you can be sure you'll find a plan to fit your needs and budget. You will also automatically get access to 24/7 roadside assistance by just purchasing ANY Endurance protection plan, helping to give you more peace of mind while out on the road any time of the year.
And unlike VSCs from other providers, you can also save on the cost of your car, truck or SUV's essential yearly maintenance services with EnduranceAdvantage, including up to three oil and filter changes, engine diagnostic exams, alignment checks and more. On top of that, each EnduranceAdvantage package also gives you access to other special, one-time services that include a brake pad/shoe replacement, cooling system maintenance, a wiper blade set replacement, a battery replacement and a scheduled service coverage.
For even more coverage and savings, you can get a year's worth of Endurance Elite Benefits just by purchasing any Endurance plan. Simply find the right plan for you, pay a small activation fee and enjoy perks like key fob replacements and up to two replaced or repaired tires per year. Your Elite Benefits will also provide you with up to $1,000 towards a replacement vehicle and up to $500 in collision discounts (with a $1,000 limit)! 
To learn more about any Endurance protection plan, you can request a free quote or give us a call directly at (800) 253-8203 to speak with one of our dedicated representatives. You can also visit our Learning Center for even more helpful articles on a variety of automotive topics such as expert maintenance tips, make/model comparisons, road trip guides and much, much more.
More like this
Extended Warranty

The advantages of having an extended warranty can't be overstated when a surprise car repair pops up. Coverage can make a difference during a breakdown, thanks to protection against expensive..

Read More

Extended Warranty

Nothing beats being able to hit the open road and head wherever you like, whenever you like. Plenty of drivers fall in love with our vehicles, maintaining them with total..

Read More

Extended Warranty

There's a lot to get excited about buying a new or used car, but one feature that often gets overlooked is the manufacturer's warranty. Understanding this coverage helps owners maximize..

Read More