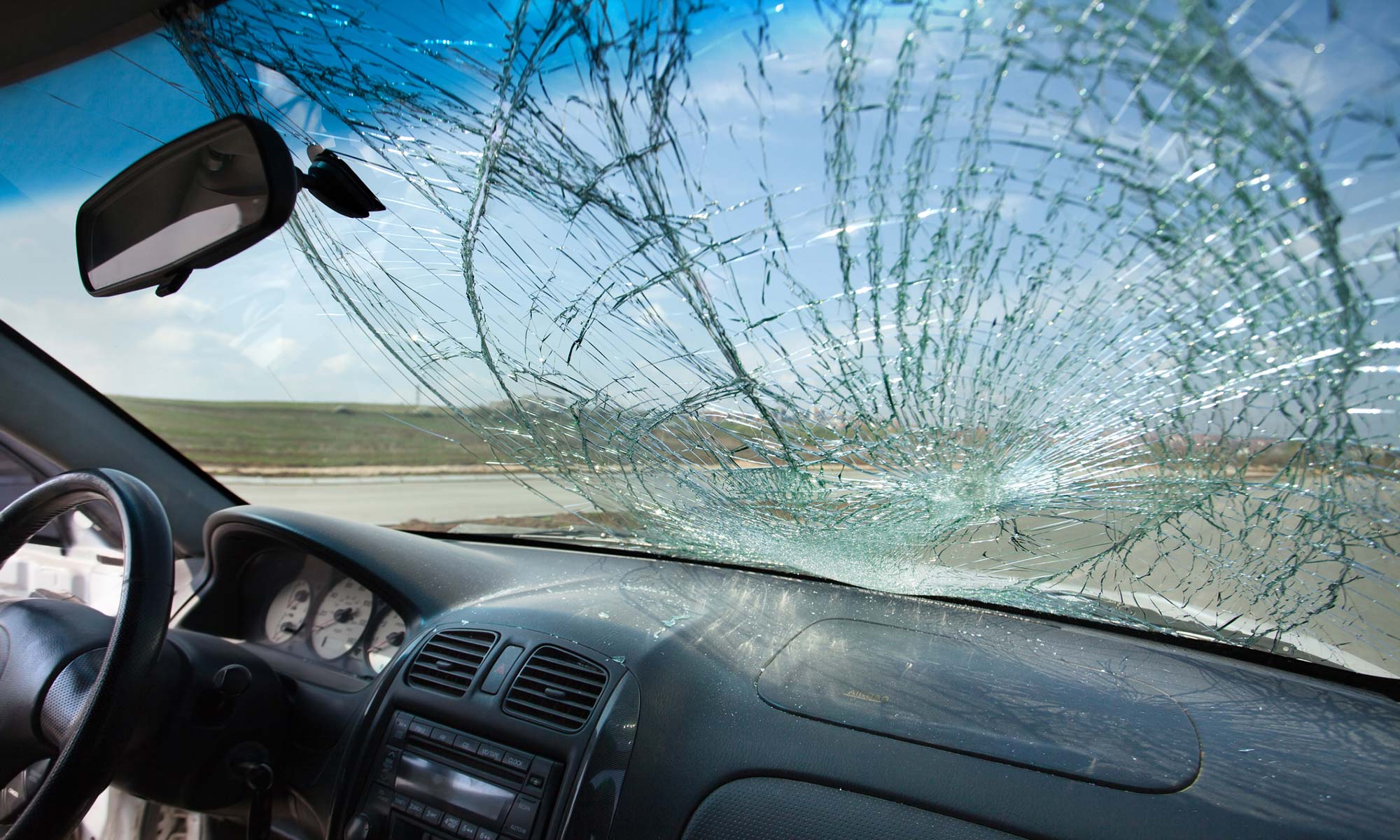 There have been many technological advancements in the automotive industry over the last 100+ years, from anti-lock brakes, in-vehicle Wi-Fi, and remote starts. However, one such advancement that many drivers and car owners often take for granted – their windshield.
The first windshields were made of plate glass and were only offered as "extras" along with other modern-day vehicle essentials like headlights and a speedometer. It wasn't until Oldsmobile came along in 1915 and made a windshield a standard component of every one of their vehicles.
Since then, windshields have become an essential component for any vehicle. 
What Can Damage Your Windshield?
Whether on your daily commute, a weekend road trip, or just a drive around the block, having a windshield is a must-have for any vehicle. Without a windshield, you and your passengers are left unprotected from debris and the weather outside your vehicle. Even the smallest of rocks or other debris could cause serious injuries at highway speeds without a windshield.  However, while windshields on average vehicles are quite durable, they can still be damaged. 
Some of the most common causes of windshield damage include:
Car Accidents

Extreme Temperature Fluctuations

Storm Debris

Flying Rocks
While accidents, weather, or debris are self-explanatory in how they can damage your windshield, temperature fluctuations can often be a factor missed by many car owners.  Acting similarly to the air pressure (PSI) in your tires, severe temperature changes cause the glass of your windshield to expand and contract. Over time, this can weaken a windshield and result in cracks, chips, or other damages.
Preventative maintenance such as repairing your windshield wipers, inspecting for any minor scratches or chips, and even simply storing your vehicle correctly in extreme temperatures can help prevent future windshield damage.
If you do notice any damage to your windshield, it's best to get it repaired right away before more damage can occur. For example, the average cost to repair a windshield is around $200, and in some cases, specialty windshields can cost upwards of $1,000 to repair. Being proactive and properly maintaining your windshield can help you avoid costly repairs or replacements.
Are Windshield Repairs Covered in an Extended Warranty?  
While windshield replacements are often included in your auto insurance policy, most extended warranties and vehicle service contracts do not cover windshields as a listed component. However, some can incorporate windshields as a separate product from your main protection plan.
This means if your windshield is damaged outside of your insurance coverage, you will need to visit a windshield specialist for repairs. It's worth noting that certain windshield repair companies, such as Safelite AutoGlass, will repair windshield cracks if they are under a certain size (six inches in most cases).
Protect Your Car with Endurance
Just as you need to regularly maintain your windshield, staying up-to-date with your vehicle's essential maintenance is also a must for any car owner. With a vehicle protection plan like EnduranceAdvantage, you can rest easy knowing your vehicle is covered from unexpected breakdowns and repairs. Each EnduranceAdvantage plan also comes with up to $3,500 in regular maintenance coverage, helping you keep your vehicle running for longer. 
Endurance customers receive 1 year of Elite Benefits for free. With the purchase of any Endurance protection plan, you can take advantage of 24/7 roadside assistance, two tire repairs or replacements per year, key fob replacement, and other perks.
Request a free quote to find more a protection plan that works for your car and budget. You can also visit the Learning Center for more helpful and informative articles from our auto experts.
More like this
Extended Warranty

When driving on roadways around the world, the thing most car owners fear is being involved in an accident. However, mechanical breakdowns are the thing that every average driver should..

Read More

Extended Warranty

Every car owner knows how important it is to keep their vehicle in the best possible condition at all times. This means making sure that you are getting the proper..

Read More

Extended Warranty

Driving down the road only to experience an issue with your vehicle's steering capabilities is a terrifying experience, regardless of if you are driving a new vehicle or an old..

Read More