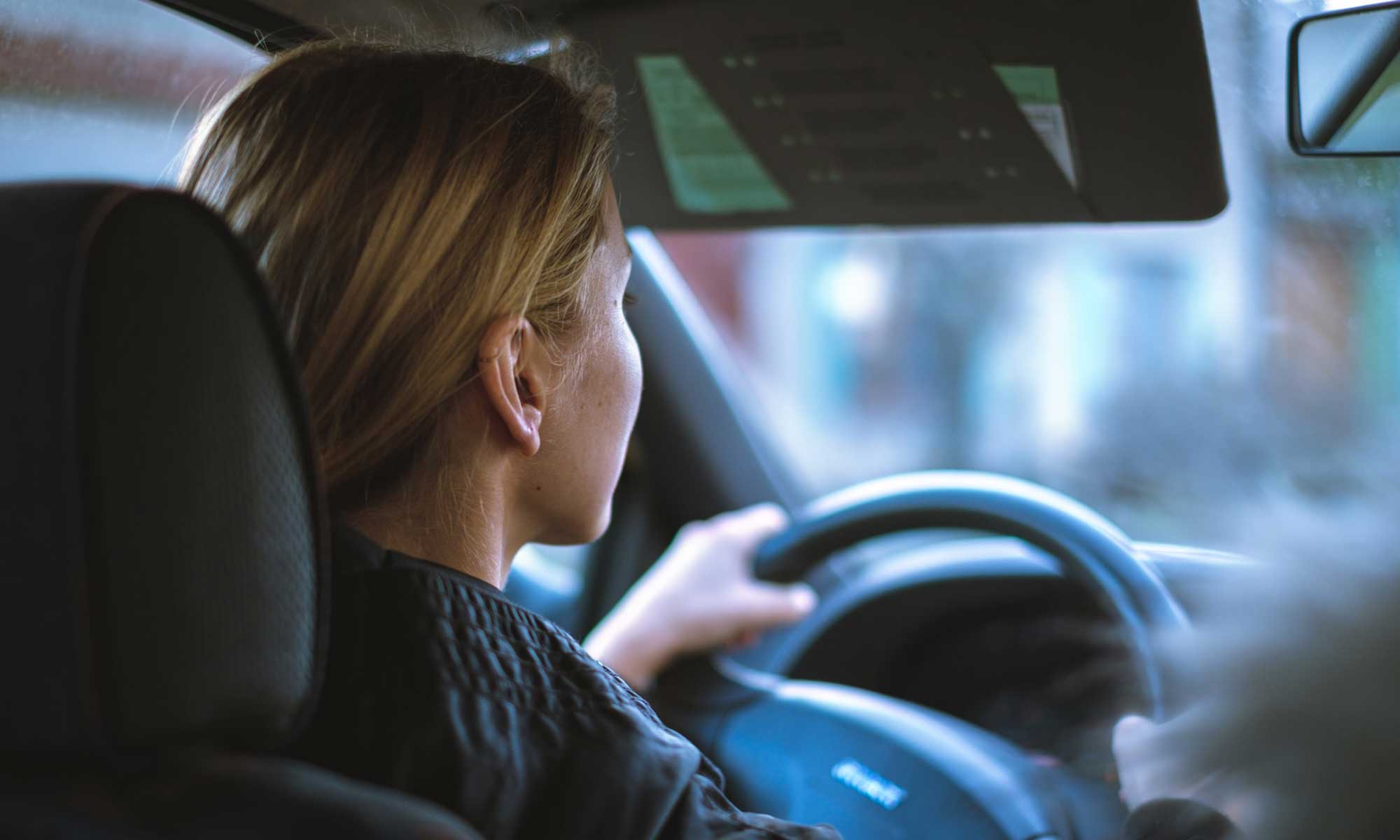 While Oldsmobile is no longer in business, there are many Oldsmobile vehicles still on the road today. Keeping your investment protected with an extended warranty ensures your Oldsmobile vehicle stays running without you having to spend the money on the repairs.
When looking for an Oldsmobile extended warranty or vehicle service contract, there are two main choices you can choose from. First, you can select a dealership-backed warranty. These are extended warranties offered by your GM dealership. Alternatively, you can choose a third-party provider such as Endurance for more choices regarding coverage plans and service centers.  
What is Covered by an Oldsmobile Extended Warranty?
Drivers that purchased or leased an Oldsmobile were automatically covered by their manufacturer-backed Pro Grade Protection. This protection has since expired due to the age of Oldsmobile vehicles and no new cars being produced.  
Instead, you can opt for a third-party extended auto warranty which covers both parts and labor for costly repairs that impact your engine, transmission, and more. There are also some breakdown protection packages that cover routine maintenance, like EnduranceAdvantage™.  
An extended car warranty offers similar, if not better, coverage than a limited warranty from an automaker. Not only can you get a low deductible, but you also gain access to towing, rental car reimbursement, choice of repair facility, and more. 
How Much Does Oldsmobile's Extended Warranty Cost?
Oldsmobile's extended warranty costs vary since several factors influence pricing. Let's take a closer look at each factor to get a better understanding of what your provider takes into consideration. 
Extended Warranty Coverage
Each extended warranty company provides different levels of coverage for you to choose from. This gives you options for coverage and price points to provide the best value for your situation. A powertrain warranty is ideal for those who prefer affordable options, while an exclusionary or bumper-to-bumper warranty can provide total protection for newer vehicles.  
Type of Vehicle
Another significant factor that influences the price of an extended warranty is the type of vehicle you have. For more common vehicles with more minor features, you can expect to pay less than new vehicles with more technologically advanced systems. 
Extra Benefits
If you are looking to get an extended warranty that offers extra benefits not generally included in standard extended warranties, you can expect to pay a little extra for it. 
What Should I do If My Oldsmobile Manufacturer's Warranty has Expired?
Once your factory Oldsmobile warranty expires, you'll be without coverage on all of your factory components. To stay protected, you should consider purchasing an extended warranty from a direct administrator like Endurance to gain peace of mind.  
Endurance provides premium protection plans to keep the most vital components of your vehicle covered after your factory warranty expires. If you're currently covered by an insurance company, this only applies to mechanical breakdowns caused by an accident. 
To get total protection, you'll need protection from warranty providers that focus on breakdowns caused by manufacturing errors. 
Average Oldsmobile Repair Costs
The costs of auto repairs vary from under a hundred dollars to thousands of dollars. Let's take a closer look at some of the most common costs associated with Oldsmobile repair parts. 
Oldsmobile Repair Part

 

Average Cost*

 

Condenser 

$392-$543 

Power Window Switch 

$193-$285 

Compressor 

$623-$854 

Evaporator 

$1,264-1,566 

Engine Mount 

$216-$451 

Alternator

 

$460-$691 
*pricing derived from repairpal.com 
Shopping for an Extended Oldsmobile Warranty
Since Oldsmobile has been off the market since 2004, you are currently unable to purchase an extended warranty through the company.  
Your best bet for coverage will be through a third-party warranty option to handle covered repairs for your used car. Endurance offers an excellent extended range for cars of all makes and models. From electrical systems to air conditioning and oil changes, there's an option for you to ensure you're covered in the face of a mechanical breakdown. 
Oldsmobile Extended Warranty or Third-Party Vehicle Protection?
Now that you know how Oldsmobile extended warranty works let's see how they compare against each other. 
Pay Less for Coverage
Dealership-backed warranties are a little more expensive due to the amenities you get with them, but they can usually be financed into your car loan. Third-party warranties typically offer more coverage options to choose from, making them cheaper than dealership options.  
Endurance, for example, offers personalized coverage packaged to choose from. Plus, drivers can stay protected without breaking the bank with flexible payment plans and offer a 30-day money-back guarantee. 
Choose Your Repair Shop
When it comes to getting warranty repairs, the type of warranty you have determines where you can take your vehicle. You'll have to take it to a GM dealership for dealership-backed warranties to have the repairs done. If you choose to go with Endurance, you will have the freedom to take your vehicle to any certified mechanic to complete the repair. 
Endurance Oldsmobile Extended Warranty Benefits
When choosing an extended warranty for your Oldsmobile through a third party such as Endurance, you will get great benefits that will make your contract more appealing. 
24/7 Roadside Assistance –

When you experience vehicle problems, it is usually never at the perfect time.

Endurance

offers 24/7

roadside assistance

to help you any time of the day. 

Rental Car Reimbursement –

When having your car repaired for warranty work,

Endurance

will reimburse you for car rental costs. 
Trip Interruption –

If your vehicle breaks down over 100 miles away from your home,

Endurance

will pay for lodging and food for up to 3 days while your car gets repaired. 

1-Year of Endurance Elite Membership –

With a purchase of any plan, you will get a 1-FREE year of

Endurance

Elite Membership. 
More About Oldsmobile Warranties:
To get a better idea of the problems that you may face while owning an Oldsmobile, we have put together a list of recalls, problems, and defects links for you to check out. 
General Recalls, Problems, and Defects: NHTSA-Safety Issues & Recalls 
Oldsmobile Owner Reviews: Car Brands Ratings 
Oldsmobile Automotive Recalls: Oldsmobile Recalls 
Frequently Asked Questions: Oldsmobile's Extended Warranty
Where Can I Get My Oldsmobile Serviced for Repairs?
Depending on where you get your Oldsmobile extended warranty, where you can take your vehicle for warranty repairs will vary. You will need to take your vehicle to an Oldsmobile dealership for dealership-backed warranties to have the work done. With Endurance, you can take your car to any certified technician. 
What Does Endurance Warranty Cover that Oldsmobile Warranties Doesn't?
With an endurance warranty, you will get to take advantage of great benefits, including trip interruption, 24/7 roadside assistance, and substitute transportation. 
Endurance warranties offer great benefits such as 24/7 roadside assistance, trip interruption, and substitute transportation services. 
What Extended Warranty Covers the Most for the Best Price?
The best-extended warranty for you depends on what you want to be covered and what you can afford. There is no one-size-fits-all warranty, that is why Endurance offers great personalized coverage to choose from. In addition to finding coverage for Oldsmobile, you can also find warranty plans for most makes, such as Buick, Chevrolet, and GMC.
How Do I Get a Quote for an Extended Warranty?
To get a quote for an Endurance protection plan, simply fill out the quote request form. You can have a quote in as little as a few minutes! 
More like this
Make/Model

As the most rugged SUV Honda has ever offered, the Pilot offers a wide variety of benefits for those looking for an off-road capable SUV with adequate features. Like any..

Read More

Extended Warranty

The advantages of having an extended warranty can't be overstated when a surprise car repair pops up. Coverage can make a difference during a breakdown, thanks to protection against expensive..

Read More

Make/Model

As the world gradually transitions to renewable energy sources, the adoption of e-vehicles is on the rise, and Tesla has been leading the charge. Their range of electric cars is..

Read More