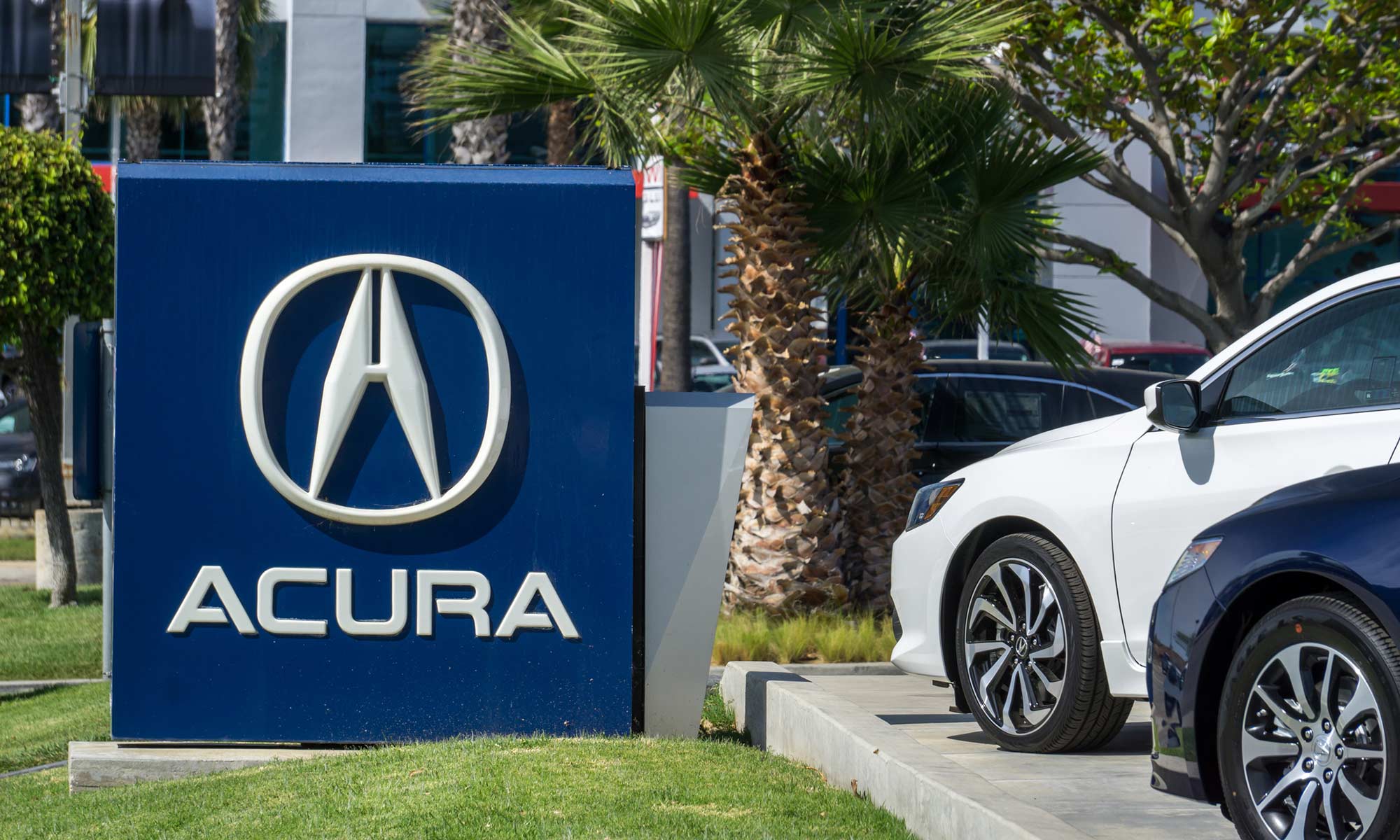 Acura is the luxury branch of the Honda Motor Company and has been producing vehicles since 1986. It was created to break into the higher-performance market and since then has been designing quality vehicles that consistently rank higher than average in terms of both performance and reliability. Seeing as Honda is known for their dedication to longevity in their vehicles, it's no surprise that Acura has tried to follow that same principle.
However, one of the exceptions to this reputation for reliability is in the 2015 Acura RLX. This model year, unfortunately, had many issues that led to its discontinuation in 2020. Since the TLX has taken its place, understanding why the RLX is an unreliable vehicle to avoid can help you make the right decision when looking to purchase a new car.
About the 2015 Acura RLX
The 2015 Acura RLX was developed as a high-performance sedan with enough power to be fun to drive while still offering a comfortable ride. The 3.5-liter V6 put out 310 horsepower and 272 lb-ft of torque. Combining this with a system that allowed the driver to switch between three and six-cylinder operations gave the car enough versatility and fuel economy to make it a viable option for all kinds of driving styles.
The interior was designed to be comfortable and luxurious. With perforated leather seats and the same amount of legroom as most full-size luxury sedans, it was a happy medium between a high-performance sports car and a luxurious touring vehicle. Unfortunately, it had several issues that would make it exceptionally unreliable as well.
2015 Acura RLX Safety Recalls
The 2015 Acura RLX was the subject of a very serious recall the year it was released. This had to do with Acura's Collision Mitigation Braking System and the way it was registering certain objects. The system was designed to automatically stop the vehicle if there was an obstacle or hazard in the road that the driver didn't see in time.
The issue with the RLX that triggered the recall was that the system was registering common roadside objects like guardrails and telephone poles. This would prompt the vehicle to apply the brakes unexpectedly, which presented a serious safety issue. The recall consisted of a software update that resolved the issue.
Keep your brakes safe and responsive. A vehicle service contract like EnduranceAdvantage™ can help you when it comes to breakdown protection and routine maintenance. Every EnduranceAdvantage plan comes with coverage for your car's most vital components and one-time services like brake pad/shoe replacement. This will ensure that your car stops when needed and responds promptly when you use the brake pedal.
2015 Acura RLX Consumer Complaints
Tires
One of the most common consumer complaints with the Acura RLX is with the stock tires that came with the car. Many drivers complained that the tires' sidewalls began to separate after less than 13,000 miles. This is a serious safety hazard as it could potentially cause tire blowouts at high speeds.
Buying a new set of tires could cost anywhere from $400 to $1,200, so this can be a costly issue. With the purchase of any Endurance vehicle service contract, customers receive 1 year of free Elite Benefits, which offers tire repairs and replacements and 24/7 roadside assistance should you experience a blowout on the road.
Headlights
The headlights of the 2015 Acura RLX had a backing of aluminum film on the inside. This allowed them to reflect light back and give the lamps a more even flood of the road ahead. Many drivers reported that this backing began to delaminate right away, which made the headlights less effective. This presents a safety issue by cutting back on the brightness of the lights while also taking the cars out of compliance with the Federal Motor Vehicle Safety Standard. So if you want to make sure that your vehicle's headlights and taillights comply with this safety standard, it's essential to change their bulbs regularly. 
Suspension
One of the most serious consumer complaints about the 2015 Acura RLX is a faulty valve in the front shock absorber. This common issue presents itself as a clunking or rattling in the front of the vehicle that usually occurs around the 13,000-mile mark. This issue could potentially affect the handling and steering of the vehicle as well as the quality of the actual ride. This is a serious issue with a car like the RLX, which is supposed to offer a superior driving experience. The front shock absorber assemblies need to be replaced when this happens, and this can be an expensive procedure that costs anywhere between $852 and $928.
To keep your vehicle's steering and handling as tight and responsive as possible, be sure to get regular alignments and tire rotations. These preventive maintenance procedures will keep your vehicle safe and comfortable while also helping you keep an eye on any potential suspension issues like a faulty shock absorber. EnduranceAdvantage offers breakdown coverage and routine maintenance services like alignments and rotations, so you can always be sure that your vehicle will respond to your movements.
Infotainment System
The 2015 Acura RLX was known for its in-cabin conveniences and amenities, such as the infotainment system, which included a multi-angle backup camera, Bluetooth connectivity, and GPS. However, many consumers reported that the system tended to freeze, even during regular use. This freezing would require a reset of the vehicle's CPU by disconnecting and reconnecting the battery. 
On top of that, it could potentially cause a distraction while driving as the GPS would be frozen in place. A few software updates were made available, but they have since been discontinued along with the vehicle.
Protect Your Car with Endurance
Safeguard yourself and your wallet from expensive out-of-pocket repairs no matter what kind of car you have with an EnduranceAdvantage vehicle service contract. Advantage plans offer up to $3,500 in regular maintenance coverage, and all the routine services you might need like brake pad replacement, tire rotations, and more are covered. Drive confidently knowing you have the most comprehensive auto protection package on the market – with breakdown protection and routine maintenance benefits all in one.
Endurance customers also receive 1 year of Elite Benefits for free when purchasing any of our protection plans. Elite Benefits include perks such as two tire repairs or replacements per year, 24/7 roadside assistance, key fob replacement, up to $1,000 in total loss protection, and more.
Learn about Endurance vehicle protection plans by requesting a free, no-obligation quote. You can also visit our Learning Center to find more articles on vehicle buyer guides, extended car warranty comparisons, expert auto tips, FAQs, and much more.
More like this
Make/Model

If you're the owner of a Honda Accord, you certainly aren't alone. The brand has a great reputation for producing some of the most reliable cars on the road, with..

Read More

Make/Model

The last thing any Ram driver wants is to hear an odd noise while driving down the road, followed by a mechanical issue within their vehicle. Unfortunately, mechanical breakdowns are..

Read More

Make/Model

Finding yourself in the position where you are notified of a recall affecting your vehicle is never a fun situation, but it should require immediate action on your part. Depending..

Read More