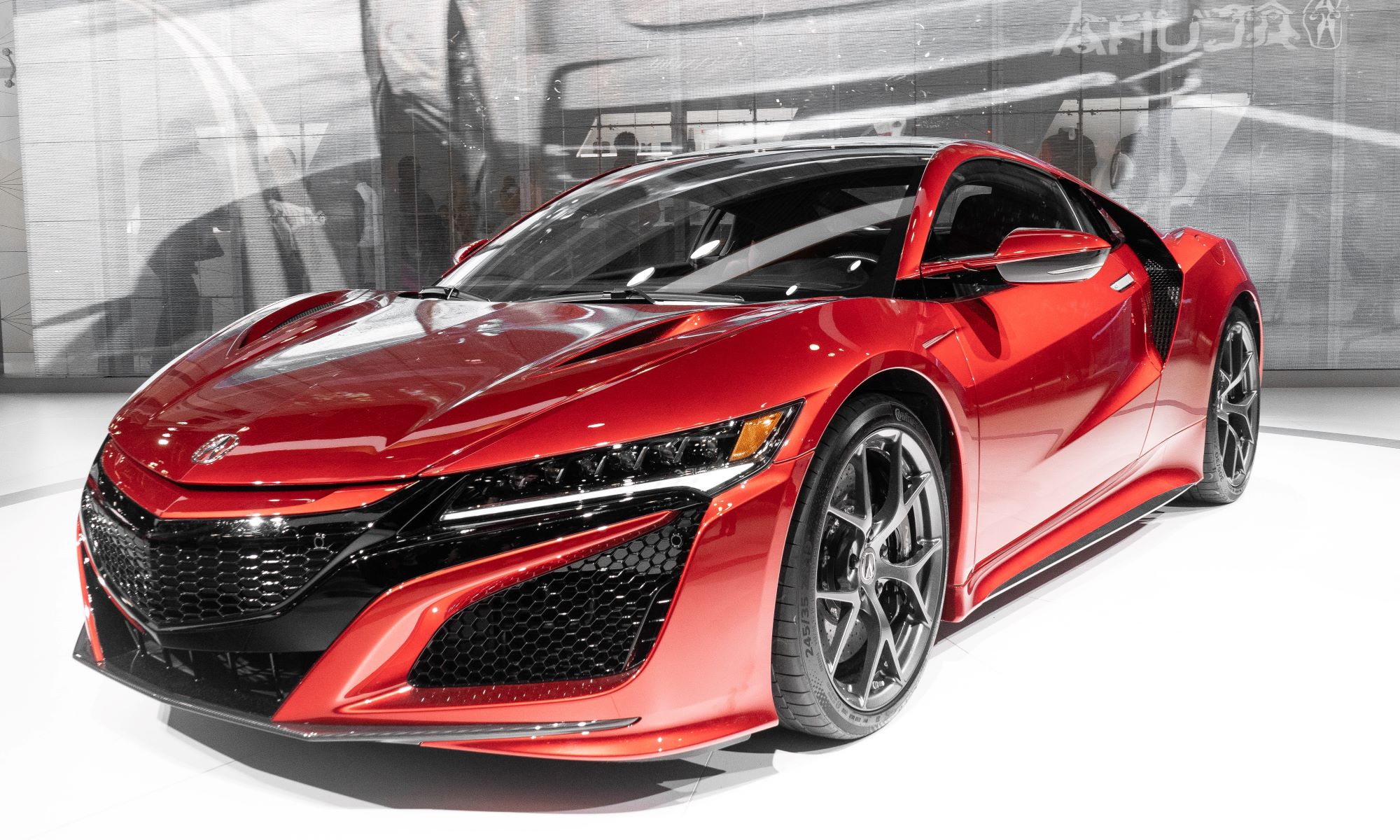 Acura owners aren't just driving the luxury marquee from Honda, they are also backed by Honda's industry-leading factory warranty. Even if Acura cars a built better than typical Hondas they still eventually break down and become even more costly to repair than their automotive relatives. This is why Acura owners, perhaps more than Honda owners, should have protection from an Acura extended warranty.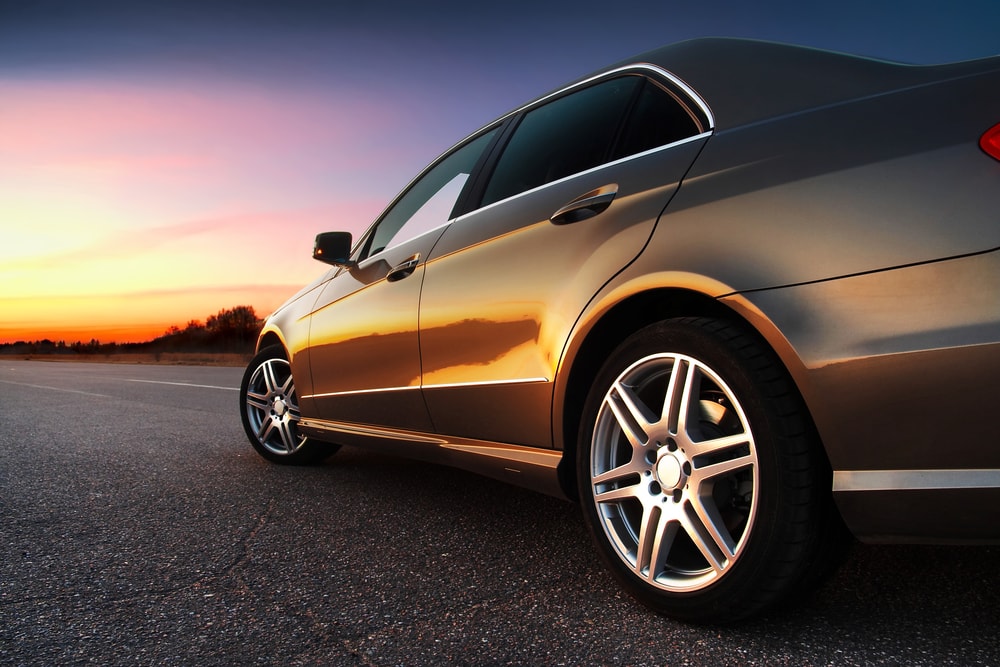 Vehicle service contracts- commonly referred to as extended auto warranties, protect both Honda and Acura vehicles. There are far too many things Acura owners assume but don't fully know when it comes to their extended warranty options for their vehicle, let alone the factory warranty that came with it. And the cars under the Acura name tend to reach higher mileages and owners tend to keep them around longer.
So, in this article, we are going to clarify a few things. We are going to dive right in and discuss Acura's warranty from Honda. You are going to learn everything from:
Acura Terms of Warranty Coverage
Parts the Warranty Protects
How the Acura Factory Warranty Works
Limitations to the Acura Warranty
When the Acura Manufacturer's Warranty Ends
We will also show Acura owners what their options are when it comes to protecting your new, used, or even certified pre-owned Acura vehicles from the high cost of repairs. Reputable third-party providers like Endurance are important when it comes to offering Acura owners extended protection.
What is Covered in the Acura Manufacturer Warranty?
Acura's factory warranty comes from its parent company: Honda Motors. And while it is coming from the lower-tiered manufacturer, it is nothing to scoff at. Considering the fact that Acura is a luxury brand and is built with more expensive components makes it a unique hurdle for owners once the warranty ends.
Want to Save THOUSANDS on Auto Repairs? Get Endurance!
FREE ONLINE QUOTE
Acura New Car Warranty Coverage Includes:
3-year or 36,000-mile warranty Acura Bumper to Bumper Warranty: During the first three years or 36,000-miles of ownership, Acura will pay for the repair of any manufacturer defect or design flaw. These include both external and internal defects.
5-year / 60,000-mile Acura powertrain limited warranty: This protects all-new Acura vehicle's key "powertrain components. These parts are also known as the parts that make it drive like the engine and transmission.
Your options are different if you bought your Acura as a used or "certified pre-owned" vehicle.
What is the Acura Certified Pre-Owned Warranty?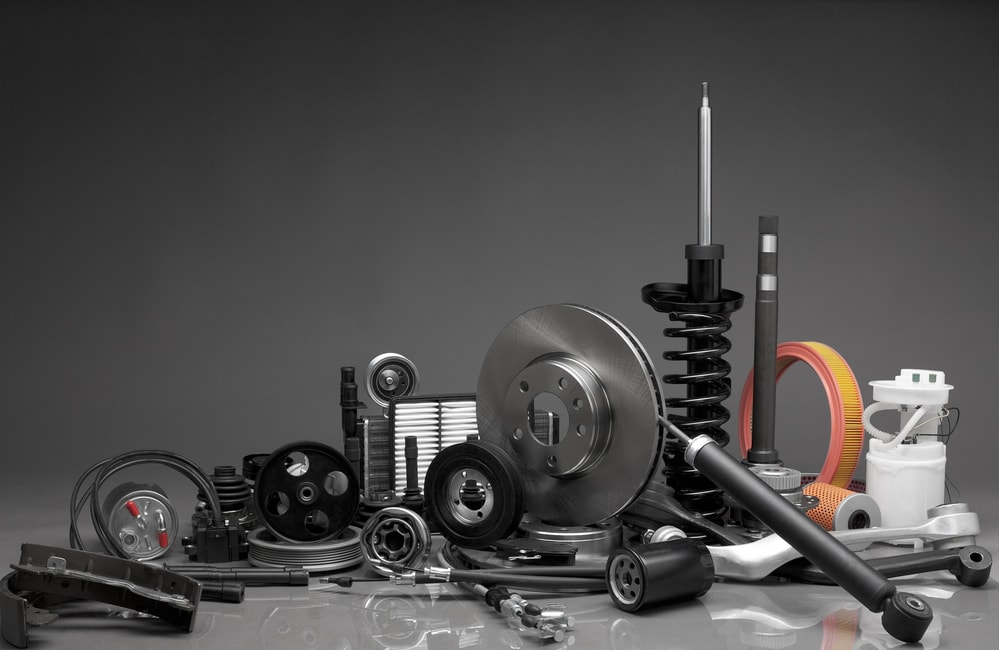 Drivers who purchase their Acura vehicle pre-owned are welcome to purchase an Acura certified pre-owned warranty. This warranty ensures that the Acura vehicle in question has passed a rigorous inspection test and is proved to be in tip-top shape. So much so that Acura will place a new warranty on it.
The Acura Pre-Owned Warranty is as follows:
12-months / 12,000 miles of bumper-to-bumper coverage
7-years / 100,000 miles of powertrain coverage
It is interesting to note that Acura offers higher mileage and year protection for certified pre-owned vehicles, but of course, it comes with a catch.
Acura CPO Warranties must be purchased in addition to the vehicle at a high premium price. New Acura owners get their warranty for free with the purchase but used Acura owners need to pay additional.
When it comes to what parts are protected by Acura, they fall into three categories of coverage. Each of the following coverage plans will differ in coverage scope and price:
Power Train
Stated Component
Exclusionary
Powertrain– Whenever you see this term it means the most important, and most expensive, components on your vehicle.
Engine
Drive axle
Transmission
Transfer case and more
Stated Component– This term is mostly seen in the certified pre-owned Acura warranties. It's meant to distinguish the difference in coverage. While it includes all Powertrain components, Acura charges extra to add more high-tech items to your coverage plan. These items can include
air conditioner
cooling system
steering
suspension
fuel system
Exclusionary– Finally we have exclusionary coverage, which Acura calls "bumper to bumper." Under this level, you can assume every single part that is NOT listed as excluded from your policy will be fully covered. Hence why other companies call it exclusionary coverage.
Acura strives to provide coverage for used vehicles in ways that its competitors do not.  However, there's no denying that there are limits to this coverage. Outside of having to pay for this used car warranty for your Acura vehicle, you're limited to where you can actually have your car serviced. Acura restricts you only using their approved dealerships and service centers.
It is because of the above limits that used Acura owners alike should look into third-party coverage.
Want to Save THOUSANDS on Auto Repairs? Get Endurance!
FREE ONLINE QUOTE
Acura Manufacturer Car Warranty Expiration Dates:
If you want to know if your Acura powertrain warranty has expired, follow our chart below. If you are looking for a more exact date of expiration, replace "January 1" with the date that you purchased your new Acura sedan, crossover, or SUV.
Year Acura Purchased:                                                     Acura Warranty Expiration Date:
| | |
| --- | --- |
| January 1, 2018 | January 1, 2023 or 60,000-miles |
| January 1, 2017 | January 1, 2022 or 60,000-miles |
| January 1, 2016 | January 1, 2021 or 60,000-miles |
| January 1, 2015 | January 1, 2020 or 60,000-miles |
| January 1, 2014 | January 1, 2019 or 60,000-miles |
| January 1, 2013 | January 1, 2018 or 60,000-miles |
| January 1, 2012 | January 1, 2017 or 60,000-miles |
| January 1, 2011 | January 1, 2016 or 60,000-miles |
| January 1, 2010 | January 1, 2015 or 60,000-miles |
| January 1, 2009 | January 1, 2014 or 60,000-miles |
| January 1, 2008 | January 1, 2012 or 60,000-miles |
| January 1, 2007 | January 1, 2011 or 60,000-miles |
| January 1, 2006 | January 1, 2010 or 60,000-miles |
| January 1, 2005 | January 1, 2009 or 60,000-miles |
Want to Save THOUSANDS on Auto Repairs? Get Endurance!
FREE ONLINE QUOTE
CAN YOU GET A BUMPER TO BUMPER ACURA WARRANTY ON NEW AND USED VEHICLES?
Endurance is the nation's premier provider for vehicle service contracts, commonly referred to as extended auto warranties. And we make it our business to help drivers pay for repairs that may have been listed under their Acura factory warranties but were not likely to occur during that time frame.
It is for this reason that whether you have a new or used Acura if you plan to keep it past the manufacturer's warranty has expired, you need to start shopping for extended coverage as soon as possible. The longer you wait, the older your vehicles get, and options for coverage begin to decrease. The sooner you look into coverage, the more likely you can ensure your investment is fully protected.
And Acura is not the only place you can get a protection plan for your car.
Looking into coverage from a reputable third-party provider or "aftermarket service contracts" like the ones from Endurance can offer Acura owners more flexible terms and coverage plans than dealer-sold options do.
HOW MUCH DOES AN ACURA EXTENDED WARRANTY COST?
The Acura RDX is not only Acura's bestselling new vehicle, but it is also one of the top resale vehicles in the market today. It's a car that was built to last, which is why so many used and certified pre-owned models are repeatedly purchased. It has high-reliability and mileage ratings, which is no easy feat for a luxury marquee.
And yet, if you research sources like Consumer Reports, you can find that the most common Acura repairs tend to happen long after the manufacturer's warranty has expired. Unlike Honda, Acura repairs come at a high price for repairs because they are a "premium" brand.
Here are the most common Acura (across all current models) repairs:
Alternator replacement—$295 to $1,499
Water pump replacement—$323 to $1,805
Head gasket replacement—$362 to $1,631
It is common among drivers, and even auto industry experts, to refer to a mechanical or electrical breakdown as "the unexpected." And while Acura might be one of the most confident automakers in the world, unfortunately, every car – including Acura, can and will break down over time.
Protecting your Acura, even from any one of those common repairs would potentially pay for your coverage plan and then some!
Want to Save THOUSANDS on Auto Repairs? Get Endurance!
FREE ONLINE QUOTE
ACURA VEHICLES AVAILABLE FOR HONDA WARRANTY COVERAGE:
WHAT TO KNOW BEFORE BUYING AN ACURA EXTENDED WARRANTY: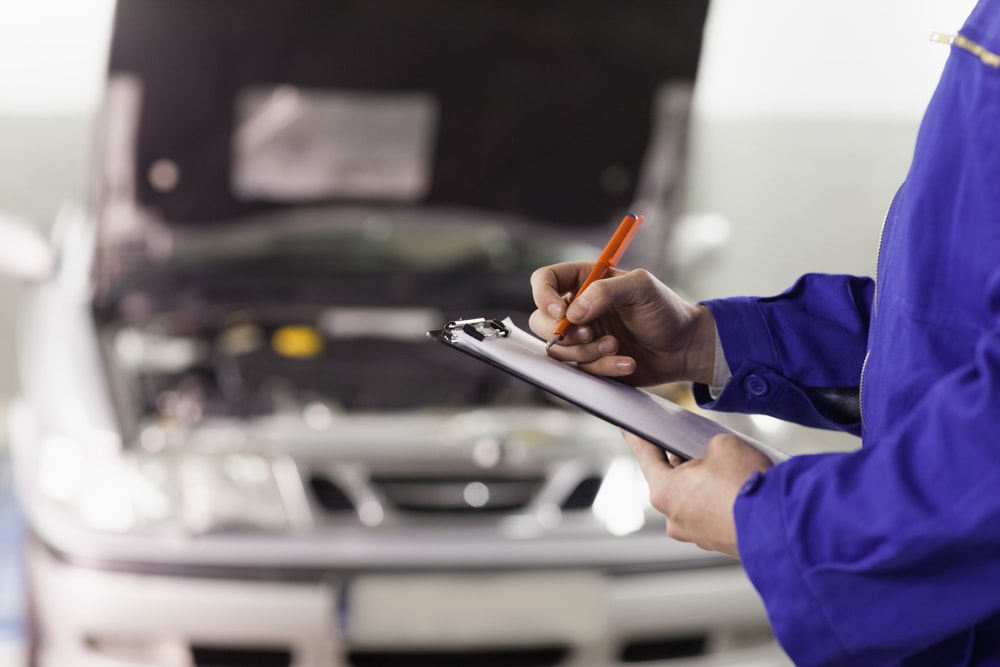 A benefit of coverage from a third-party provider and not the manufacturer is that you are no longer forced to have work done to your car from a dealership or affiliated repair facilities.
Dealers control prices, especially when your factory warranty is over. And they will always be looking for any excuse to upcharge a service or include an unneeded repair. With a third-party protection plan, you can take your vehicle to any certified mechanic or repair facility.
Choose your trusted mechanic or a local chain repair shop, the choice is yours!
Want to Save THOUSANDS on Auto Repairs? Get Endurance!
FREE ONLINE QUOTE
AVERAGE REPAIR COSTS FOR AN ACURA RDX:
| | |
| --- | --- |
| Water Pump Replacement | from $291 to $612 |
| Head Gasket Replacement | from $1317 to $1548 |
| Oil Pump Replacement | from $632 to $947 |
| Alternator Replacement | from $651 to $840 |
| Door Window Motor Replacement | from $294 to $344 |
| Starter Replacement | from $502 to $652 |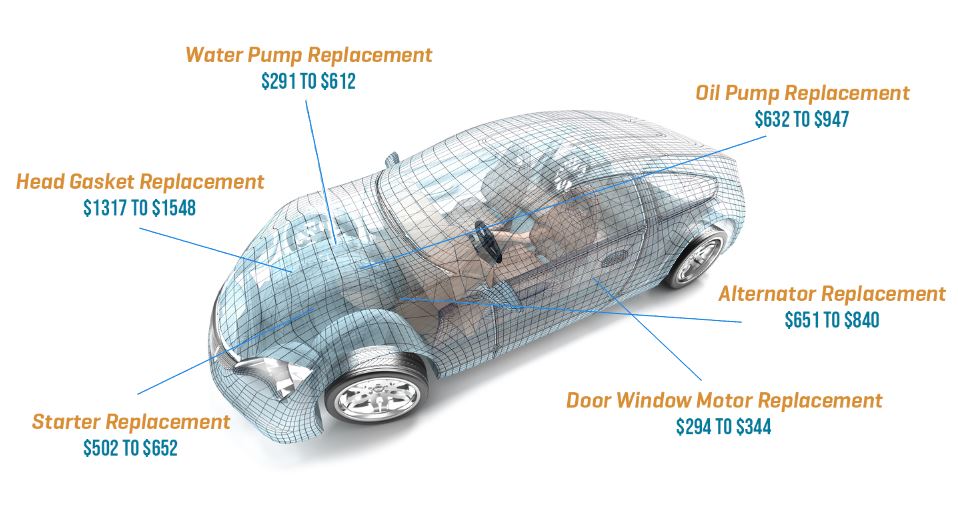 Want to Save THOUSANDS on Auto Repairs? Get Endurance!
FREE ONLINE QUOTE
ACURA EXTENDED WARRANTY OR THIRD-PARTY VEHICLE PROTECTION?
Due to Acura charging customers for their extended warranties, you may be thinking that there is no difference if you buy from them or a third-party coverage provider.  As a direct provider of vehicle protection, Endurance, can offer drivers affordable plans with competitive rates for the absolute longest coverage terms.
Coverage from Endurance can cover repairs for the following components:
Air Conditioner
Brake Systems
Cooling System
Drive Axle Assembly
Electronic Components
Engine
Front & Rear Suspension
Fuel System
Transfer Unit
Transmission
Turbocharger / Supercharger
The extended warranties that Acura offers are much more limited in scope than what Endurance can offer. Call us today to get prices for your fully-customized protection plan!
WHAT ARE THE BENEFITS OF CHOOSING ACURA VEHICLE PROTECTION FROM ENDURANCE?
Acura customers run into issues that exist outside the scope of the manufacturer's warranty. Some of the most common big-ticket repair items from Acura are excluded from their plans. That's precisely why a third party coverage from Endurance exists as a viable option.
Endurance has been a leading nationwide provider of vehicle protection for more than a decade! We like to think that not only do we have great plans for every driver but also have other perks and privileges that vehicle owners miss once their factory coverage expires:
Payment options for any budget.
Award-winning customer service.
Your choice of a licensed mechanic.
Claims paid directly to the repair centers.
A risk-free 30-day trial period with a money-back guarantee
MORE ABOUT ACURA FACTORY WARRANTY: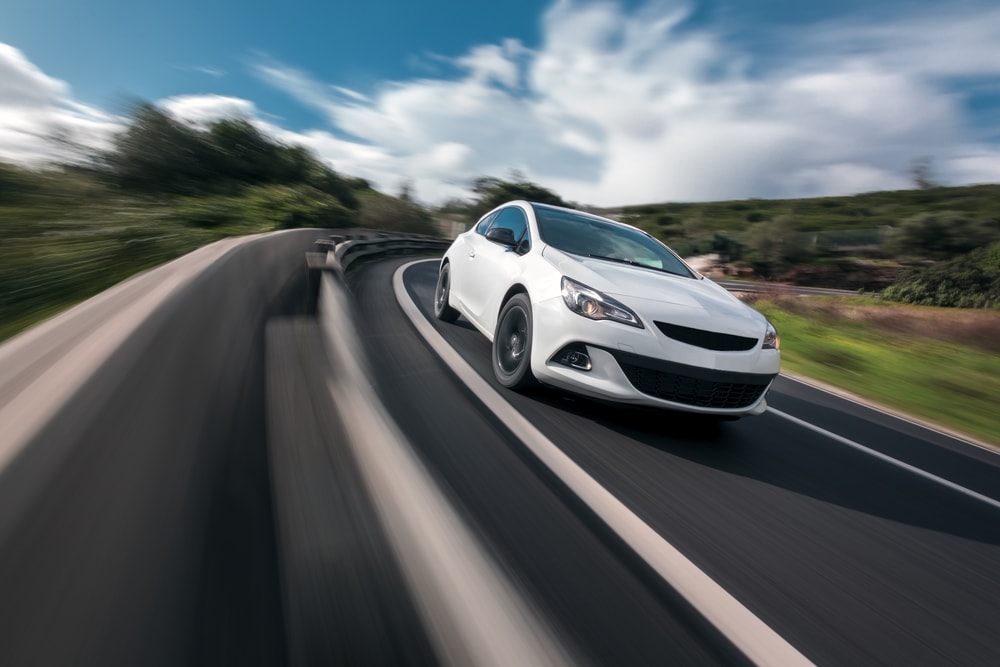 If you would like to learn more about Acura's history and manufacturer's warranty information, visit one of the sites we have listed below. Also, feel free to visit our Honda Warranty Page to learn more about Acura's parent company. Every Acura owner needs to know the kinds of breakdowns to expect when the Acura and Honda's warranty ends or runs into strict limits. Research is the first step in saving money when it comes to your car.
Acura Phone Number: 1- 800-382-2238
Acura Website: Acura.com
New/Used Acura Recalls: owners.acura.com/service-maintenance/recalls
General Recalls, Problems, and Defects: NHTSA.gov/Recalls
Acura Owner Reviews: ConsumerReports.org/acura
Want to Save THOUSANDS on Auto Repairs? Get Endurance!
FREE ONLINE QUOTE
FAQ's: Acura Extended Warranty Cost
Can my Acura vehicle be serviced anywhere?
Endurance provides well-rounded coverage for both new and used vehicles that allow you to take your car to any certified mechanic. To remain covered under Acura's Care service contract, your vehicle must be 2015 or newer and taken to an Acura-approved dealership which limits the customer from receiving service anywhere.
What extended car warranty covers the most for the best price?
Endurance offers four different coverage plans, with the Supreme Plan covering everything from AC to turbo and supercharger, and the Select Premiere eliminating coverage on power items like brakes, gaskets, and steering. Everybody looks for something different in their protection plans, so we recognize that and work to provide an option that is suitable for everyone.
What types of charges would not be covered by Endurance?
We strive to provide the best protection to all of our customers. For a list of our exclusions, check out each plan we offer which also includes sample contracts with full details.
What's the difference between an extended warranty from a dealer and Endurance?
Aside from being the direct administrator and obligor of most plans we offer, we launched our Endurance Elite Membership which offers total protection to our customers. Our program provides 24/7 Roadside assistance and up to $5,000 in repair loans that can be paid in easy payment installments. You can also stay up-to-date with your plan on our Endurance Protect App that allows for easy access to your account.
How do I get a quote for an extended car warranty?
You can request a quote at the Endurance homepage by easily filling out your vehicle information, phone number, and email to a get a free quote in as quick as minutes!
More like this
Make/Model

If you're the owner of a Honda Accord, you certainly aren't alone. The brand has a great reputation for producing some of the most reliable cars on the road, with..

Read More

Make/Model

The last thing any Ram driver wants is to hear an odd noise while driving down the road, followed by a mechanical issue within their vehicle. Unfortunately, mechanical breakdowns are..

Read More

Make/Model

Finding yourself in the position where you are notified of a recall affecting your vehicle is never a fun situation, but it should require immediate action on your part. Depending..

Read More