Good, Better, Best… which one would you prefer? The obvious answer to that question is "best," but you would be surprised by how many drivers settle for merely "better" or even "good enough." When shopping for the "best" of anything, the choices can bombard and confuse. Some may choose the lesser options for a number of reasons, but mostly it all boils down to the fact that they aren't aware they don't have the best option. Similarly, a great number of drivers on the roads today aren't aware that the company they purchased their coverage from might not be the best-extended car warranty company out there.

Shopping for an extended warranty for your car can be a difficult task if you don't know what to look for… and what you should desperately avoid at all costs. The thing is, so many auto warranty companies aren't what they're cracked up to be. And oftentimes, they promise drivers the world and never deliver when the time comes. A driver purchases a protection plan to protect their vehicle from the rising costs of auto repairs, but by not choosing the best-extended warranty company to provide that protection, their warranty is basically worthless.
But how do you find the best warranty company to protect your vehicle? When it comes to ranking one thing as "better" than another, of course, there will be personal preference, independent research, and inevitably, a little bias. Each driver will be different and all will look for different things when choosing their provider. Things that should be examined include: What will it cost? Which repairs will the coverage pay for? How financially stable is the company the coverage is coming from?
To be honest, we could go on and on, listing hundreds of questions you should be asking. In fact, most of these questions (and their answers) can be found on this site. But instead of going over what our competitors may not be doing, we would rather focus on Endurance and explain why we are the best coverage provider.
Why Endurance is the Best Extended Car Warranty Company: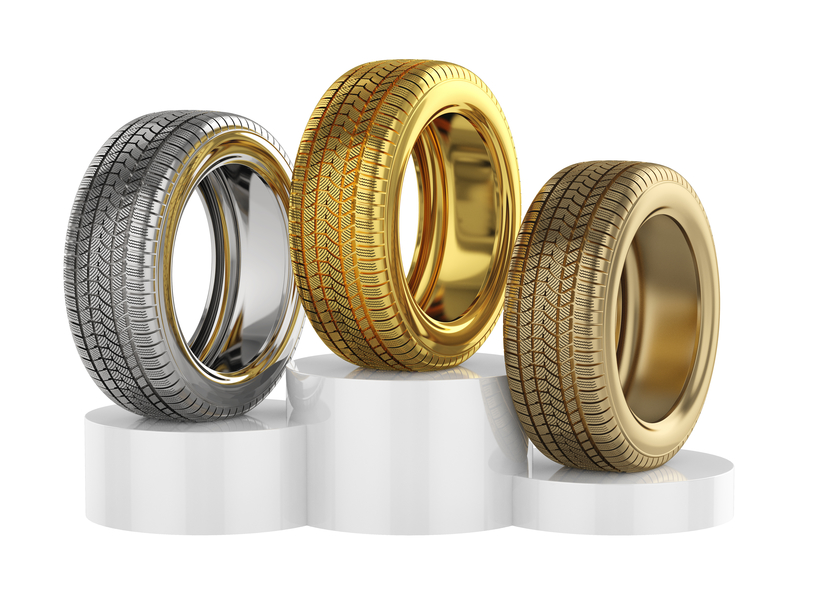 Award-Winning Customer Service
Endurance is no stranger to the spotlight as the company has been nominated (and won) countless awards and certifications. We pride ourselves on providing the world-class service that our customers have become accustomed to and are always looking for ways to better serve our clientele.
Recent awards that Endurance has taken home includes the Gold-Award at the American Business Awards for Customer Service Department of the Year. Subsequently, we were nominated for the Customer Service Department of the Year and Company of the Year at this year's ceremony.
Endurance was also named the Best Extended Car Warranty Provider by independent review sites Motor1 and TopTenReviews.com as well as Top Auto Warranty Company by ExtendedAutoWarranty.com. We are also the top-rated warranty company on TheTopTens.com and ConsumerAffairs.org, which are reviews that come directly from Endurance customers.
Backed by the Best
An auto warranty company is only as good as the company that backs them. What we mean by this, is that most of the companies in the marketplace are not administers of these vehicle protection policies. They merely resell or market a different company's contracts. This means that if a company is selling contracts from a terrible source, you could end up with a policy that isn't worth the paper it's printed on.
Endurance is the only direct-to-consumer provider of extended vehicle protection that is the direct administrator and obligor of most plans we offer. That means there's no middleman involved, and we can be with you every step of the way – from quote to claim. Endurance policies are also backed by AmTrust financial, the same insurance company that backs world-renowned companies such as Volvo, Microsoft, and Mazda. You know that you're in great hands, financially speaking when you work with Endurance.
Want to Save THOUSANDS on Auto Repairs? Get Endurance!
FREE ONLINE QUOTE
Comprehensive Coverage at the Best Price
When searching for coverage on your new or used vehicle, the most important factor must be what will be covered and how much it will cost you. These two factors pretty much go hand-in-hand because what is covered on your vehicle will directly impact the cost of your auto warranty. For example, those smart drivers wishing to have every component under the hood protected with warranty coverage will pay somewhat more for their policy than somebody only wishing to protect a limited number of items. Whichever type of coverage you choose, we can give you a quote in minutes!
Even if you have the most reliable vehicle on the market, someday it is going to eventually break down. And it really doesn't help that modern cars are exceptionally complicated to repair. This means that even a relatively minor repair can cost a fortune. Every day that goes by and ever mile that you drive puts your car closer to a breakdown, with coverage from Endurance, you won't have to worry about costly repairs anymore, we pay for the entire repair including parts, labor, and any applicable taxes. The only thing that our policy holders are required to pay is their chosen deductible (which generally ranges between $0-$100).
Insurance only protects you in the event of an accident or theft, and won't pay for mechanical breakdowns. Protecting your car with extended vehicle protection from Endurance will give you additional protection your car needs! By not protecting your vehicle, you run the risk of needing a new transmission or a replacement alternator. Endurance will shield you from those high cost repairs and stress that comes with them!
| | | |
| --- | --- | --- |
| | Without Endurance | With Endurance Protection |
| Engine | $3,650 | $0 |
| Alternator | $950 | $0 |
| Transmission | $3,175 | $0 |
| Air Conditioner | $1,800 | $0 |
| Front/Rear Axle | $800 | $0 |
And a Whole Lot More
When we talk about the credibility of Endurance, it doesn't just mean that we have done everything in our power to achieve such a high-rank among consumers and sought out every accreditation possible, it means that we are also doing everything possible to expand the Endurance family and invite drivers from all walks of life to the world of worry-free driving. We have created dozens of initiatives to bring affordable coverage to the customer all across the nation.
Endurance is the exclusive protection provider of Cars.com, the world's leading automotive sales website. This may not seem like it's a big deal, but the Cars.com brand is a household name and millions of drivers have purchased their vehicle using this platform. Not only did Cars.com want to partner with a brand they could trust, but one that had the credibility and reliability that they could stand behind. No stranger to the automotive industry, Endurance's in-house auto expert, Courtney Hansen, is a huge part of the Endurance brand. She lends her automotive expertise and years of experience to our Learning Center as a spokesperson and active contributor.
Endurance Dealer Services has expanded greatly in recent years and drivers purchasing a new or used vehicle at their local dealership will be able to soon purchase an Endurance policy during their transaction. While Endurance policies are already offered at countless dealerships across the nation, we are rapidly expanding operations to include even more locations.
With all the information we have shown you above combined with all the research you have surely done for yourself on our company, there is just one question to ask: Are you ready for the world of worry-free driving.
Endurance is the nation's premier provider of extended vehicle protection, commonly referred to as an extended auto warranty, but we didn't do it overnight. Through years of hard work, dedicated service to our customers, and by giving consumers a product they need and can actually USE, Endurance has solidified its spot in the minds of consumers, reviewers, and the industry alike. With all of the benefits listed above, a ton of added perks, and industry-leading customer service, it's no wonder why Endurance is the best-extended coverage provider to choose!

*A Vehicle Service Contract (VSC) is often referred to as an "extended warranty", but is not a warranty.  A VSC does, however, provide repair coverage for your vehicle after the manufacturer's warranty expires. A VSC is a contract between you and a VSC provider or administrator that states what is a covered repair and what is not. Endurance is an administrator of VSCs and does not sell warranties.*

More like this
Reviews

In the used car market, there are a large number of companies that offer extended warranty plans for drivers to consider. Endurance, one of the leading vehicle service contract (VSC)..

Read More

Reviews

With expensive repair bills on the horizon, it's easy to get overwhelmed when you find yourself stuck on the side of the road with your hazard's lights on.   For this..

Read More

Reviews

Endurance has been putting money back in Americans' pockets for nearly two decades with a laser focus on the customer at every step of the process. Shon and Latress Peoples,..

Read More