A lot of people will be happy to tell you about their opinions on extended car warranty companies, but you might be surprised by the response. It is a clear consensus that most drivers either love the company they went with or are more than ready to part ways with them. Fortunately, for those of you who fall in the latter category, there is a reason to not let that one company's bad business practices sour your opinion on the industry as a whole. But we will talk more about that below.
There are plenty of auto warranty companies in the industry that have given the industry a black eye, so to speak, and we are happy to report that these companies have begun to get what they deserve. US Fidelis, arguably the most infamous extended warranty company mostly for the disgraceful treatment of their customers, was slapped with a 14.1 million dollar lawsuit and felony charges and are no longer in business. This is a similar fate that many fly-by-night companies have seen, but sadly a few still exist.
But we stand by the notion that not every auto warranty was administered equally. Which sums up to, the place you got your extended warranty from can deeply affect your vehicle and your pockets. That's because if the company that you choose is one of those that promise the world and doesn't deliver, you're left with empty pockets and a car that won't be fixed.
We have compiled the following information to give drivers a better idea of what to look for, what to avoid, and a general idea of what the right company you should choose. You've made a very smart choice by deciding to protect your vehicle from costly repairs, now we want to make sure that you make the right choice and choose a company that will put your best interest first
What to Avoid:
We believe in the information above all. It was our goal to educate every consumer on the benefits of extended vehicle protection, which is why you're here today reading this article at the Endurance Learning Center. If a company refuses to answer any questions, hides any information from consumers such as policy details, or attempts to strong-arm you into purchasing something you are unsure of, run away fast! These situations will only lead to financial troubles.
Hidden fees are another item to keep an eye out for. Oftentimes, auto warranty companies will try to make money off of unsuspecting customers by hiding processing or finance fees in a driver's policy payments. Any reputable company will offer zero added fees and give you the protection you need at a price that will work for your budget.
Another thing to be skeptical about when choosing a provider for your warranty coverage is where the coverage will actually be accepted. Some providers limit where you can use it, making it extremely difficult to have repairs done if there are zero approved mechanics in your area. If you are looking for a quality extended auto warranty, go with a company that will allow you to choose where your repairs are done and not limit your choices.
What Should Be Covered: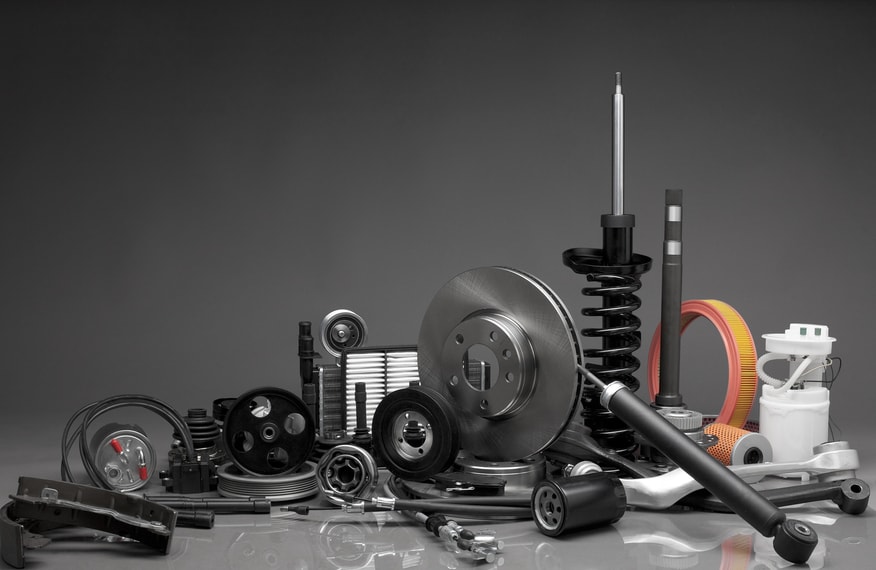 A big component of picking which auto warranty supplier you should go with is figuring out what will be covered, or rather, what won't be covered. And to answer this question, it isn't as clear-cut as you may think. It really depends on a variety of things such as you, your vehicle, and which coverage you choose. There are four major types of coverages: Powertrain, Stated Component, Exclusionary, and WRAP. To simplify things a bit, we have explained the four most common types of coverage below.
Powertrain– This basic coverage is a popular choice for drivers on a budget because it protects your vehicle's most important and expensive components such as the engine, drives axle, transfer unit, and transmission.
Stated Component– This coverage is considered a mid-level plan which covers all the basic components of the powertrain protection in addition to other important components such as heating and cooling systems, front and rear suspension, steering, and more.
Exclusionary– This plan is widely considered a "full coverage" protection plan by many, exclusionary coverage is so extensive that instead of listing what is covered it lists a small list of "exclusions" that are not covered by the policy because it covers THAT many parts and components. Many experts like to say that this coverage will cover everything from the hubcaps to the hood.
WRAP– Sometimes when a driver buys a used car it could still have some of the manufacturer's warranty remaining (the original coverage placed on the car from the manufacturer like Cadillac, Dodge, or Nissan) but it will be limited to only the basic components similar to the Powertrain coverage mentioned above, however, WRAP coverage will cover the remaining components of your vehicle where the manufacturer's warranty leaves off.
Who is the Best Extended Car Warranty Company?
While we're sure there is no doubt in your mind what our answer will be, give us a minute to explain to highlight some of Endurance's achievements and success to help you better understand why we are the best auto warranty company in the industry. Of course, we understand we have some bias, but our countless awards and acknowledgments speak for themselves as we continue to provide the best service and products available.
So why do most drivers consider Endurance to be the Best Extended Car Warranty Company? Well, first we should explain that we do not sell auto warranties, but rather extended vehicle protection commonly referred to as an extended car warranty. These coverage plans pick up where your original manufacturer's warranty left off and provide nearly identical coverage with a good amount of additional benefits, more about that below.
So why do drivers consider Endurance the Best Extended Vehicle Protection Company? It's simple. We know what drivers want and need, and we give it to them at a price that everyone can afford with service that is unmatched in the industry.  In fact, Endurance is the only extended coverage provider that is the direct administer of their contracts. We spoke earlier that companies can resell or market another company's contracts to the public, but we are the only company that sells our very own policies directly to consumers. This means when you work with Endurance, you only work with Endurance, throughout the entirety of your coverage.
More like this
Reviews

In the used car market, there are a large number of companies that offer extended warranty plans for drivers to consider. Endurance, one of the leading vehicle service contract (VSC)..

Read More

Reviews

With expensive repair bills on the horizon, it's easy to get overwhelmed when you find yourself stuck on the side of the road with your hazard's lights on.   For this..

Read More

Reviews

Endurance has been putting money back in Americans' pockets for nearly two decades with a laser focus on the customer at every step of the process. Shon and Latress Peoples,..

Read More