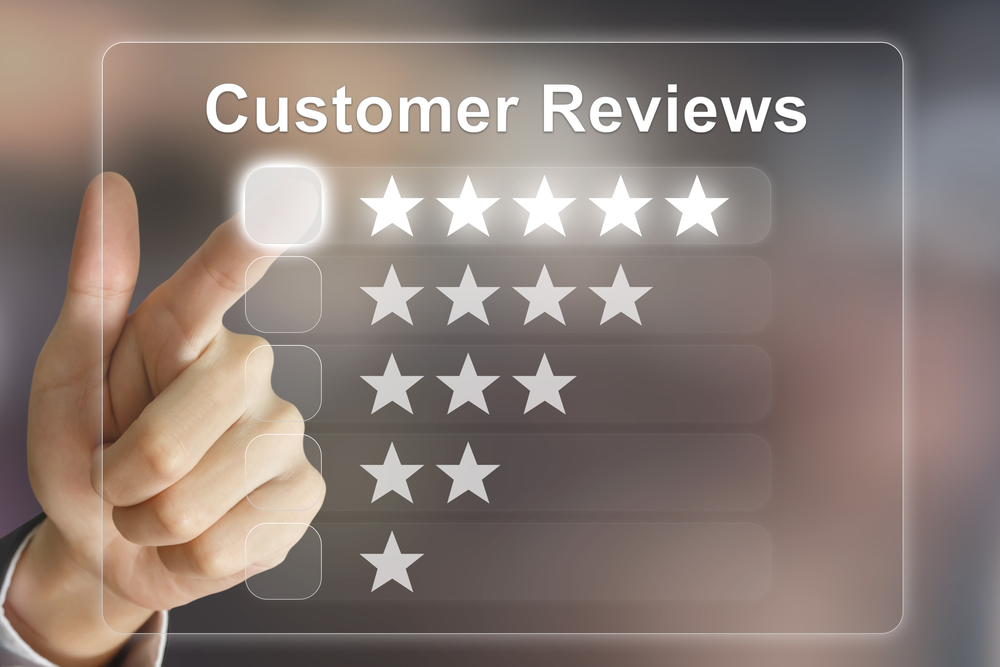 Customer reviews are one of the most important factors for a company's reputation. With the internet age upon us, word of mouth is able to spread even faster than ever before. And in a matter of seconds you can post a review and minutes later millions of people could have read it. With the ability to share information being so easy, companies should always be aware of their customers' opinion. This is why we address each and every one of our Endurance Warranty reviews.
With Endurance being a nationwide company, serving customers across these 50 United States, you can expect that we have a lot of drivers using our protection. But a number even higher than that, is the number of people our Vehicle Protection Specialists interact with on a daily basis. Thousands of drivers call in to inquire about vehicle protection every day and it is our goal to educate each and every one of them about the benefits and eventual need for coverage. And while we try our best to ensure every person receives our award-winning service, sometimes we may miss the mark.
We'll Admit It, Endurance Isn't Perfect!
Because we serve such a great number of people, we've obviously experienced one or two not-so-hot reviews at some point. It is rare, but it does happen. But no matter who is to blame, whether it is our fault or the customer's, we work our hardest to regain your satisfaction.
For example, a little while back a customer had issues with a claim. Obviously upset, he wrote a poor review about our company. Believe us, we'd be upset too if we were in his shoes, but we did not let something this small ruin his opinion of our company. We contacted him and made sure that he fully understood the reasons for the issue and the exclusions in his policy. He later posted a rebuttal to his negative review:
I received a phone call within an hour from the Sales manager. Nathan was very respectful, sympathetic and reassuring. The immediate response showed a genuine desire to make sure the company name was protected and no excuses were made. –Ron A. Bay Minette, AL
One major reason that we are different from other companies in the industry is because we back the majority of our policies. Most companies are merely middlemen and once they have set you up with your vehicle service contract that is the end of your relationship. However, we work differently Your relationship with us begins when you receive your contract and doesn't end until your policy does. This means we'll be here for you the entire time.
We Don't Only Care About Positive Endurance Warranty Reviews
We do not want you to think that the only customer  feedback we receive is negative. We actually receive complements on a regular basis. We pulled a few off of our Facebook page to highlight this point:
"We recently put in another claim. Again without issue. Be sure you verify coverage before getting work done. Thanks for the great service! Recommend to everyone!!"
Aida A.
Cooper City, FL
"Have your coverage and so far it is working!! My extended warranty company of choice!!"
Gordon F.
Clifton, CO
"Thank you Aaron Segal for your swift attention to the matter I was very upset at first but with Aaron's help, everything is now resolved. Never doubt that the fast attention given to this issue has not gone unappreciated."
Amme N.
Chicago, IL
"Thanks to Endurance for the recommendation of a service plan for my customers. I will continue to refer them in the future. Keep up the great work. Thanks!"
Dan G.
Allstate Representative
"Thank you to Eddie Perez for taking the time to fix the issues that I had with my car. I was able to get everything handled through my dealership and would not have been able to do it without his excellent customer service."
Jay C.
Charlotte, NC
"Just purchased the service contract and I am so glad that I did. The rates are great, the coverage is awesome, and now I feel secure."
Kristina W.
Stafford, VA
"I have just spoken to Mr. Henry Hill whom encouraged me to research this company he seemed professional and forthcoming and I look to having favorable results from this company. Best choice I have found for used car warranty coverage."
Natalie S.
Fort Worth, TX
"I just wanted to THANK YOU so much! At first, I didn't think I needed extra coverage. I was skeptical to say the least, but because your rates were so affordable I figured it would be best to have if I ever needed it. 5 months later, my fueling system went out completely. Thankfully because of your service, you saved me over $900!!!! Thank you again so much!"
Lila R.
Kansas City, MO
Co-founders of Endurance, Paul Chernawsky and Jordan Batt, were awarded with the 2017 Ernst & Young Entrepreneur of the Year – Midwest
Additional Endurance Reviews:
While we are thrilled to share our customer reviews with you, we know that any savvy shopper would want to see additional outlets echoing these thoughts, highlighting the company they are looking at is reputable and trustworthy. While we are not immune to experiencing issues or having a few bumps along the road to worry-free driving, we always do everything in our power to rectify any situation and assist our customers in any way that we can.
For further reference, please take some time to read what our own customers and highly-qualified, independent review sources have to say about Endurance. You'll soon see why we have been the trusted name in vehicle protection for over a decade and why our ratings and reviews have our customers and critics calling Endurance the best-rated extended car warranty company for drivers nationwide.
Read more reviews from Endurance customers and industry experts:
Top Ten Reviews – Expert Review
Better Business Bureau – Customer Reviews
Consumer Affairs – Customer Reviews
ExtendedAutoWarranty.com – Expert Review and Customer Ratings
Consumers Advocate – Expert Review and Customer Ratings
Best Company – Expert Review and Customer Ratings
The Top Tens – Customer Reviews

*A Vehicle Service Contract (VSC) is often referred to as an "extended warranty", but is not a warranty.  A VSC does, however, provide repair coverage for your vehicle after the manufacturer's warranty expires. A VSC is a contract between you and a VSC provider or administrator that states what is a covered repair and what is not. Endurance is an administrator of VSCs and does not sell warranties.*
More like this
Reviews

In the used car market, there are a large number of companies that offer extended warranty plans for drivers to consider. Endurance, one of the leading vehicle service contract (VSC)..

Read More

Reviews

With expensive repair bills on the horizon, it's easy to get overwhelmed when you find yourself stuck on the side of the road with your hazard's lights on.   For this..

Read More

Reviews

Endurance has been putting money back in Americans' pockets for nearly two decades with a laser focus on the customer at every step of the process. Shon and Latress Peoples,..

Read More