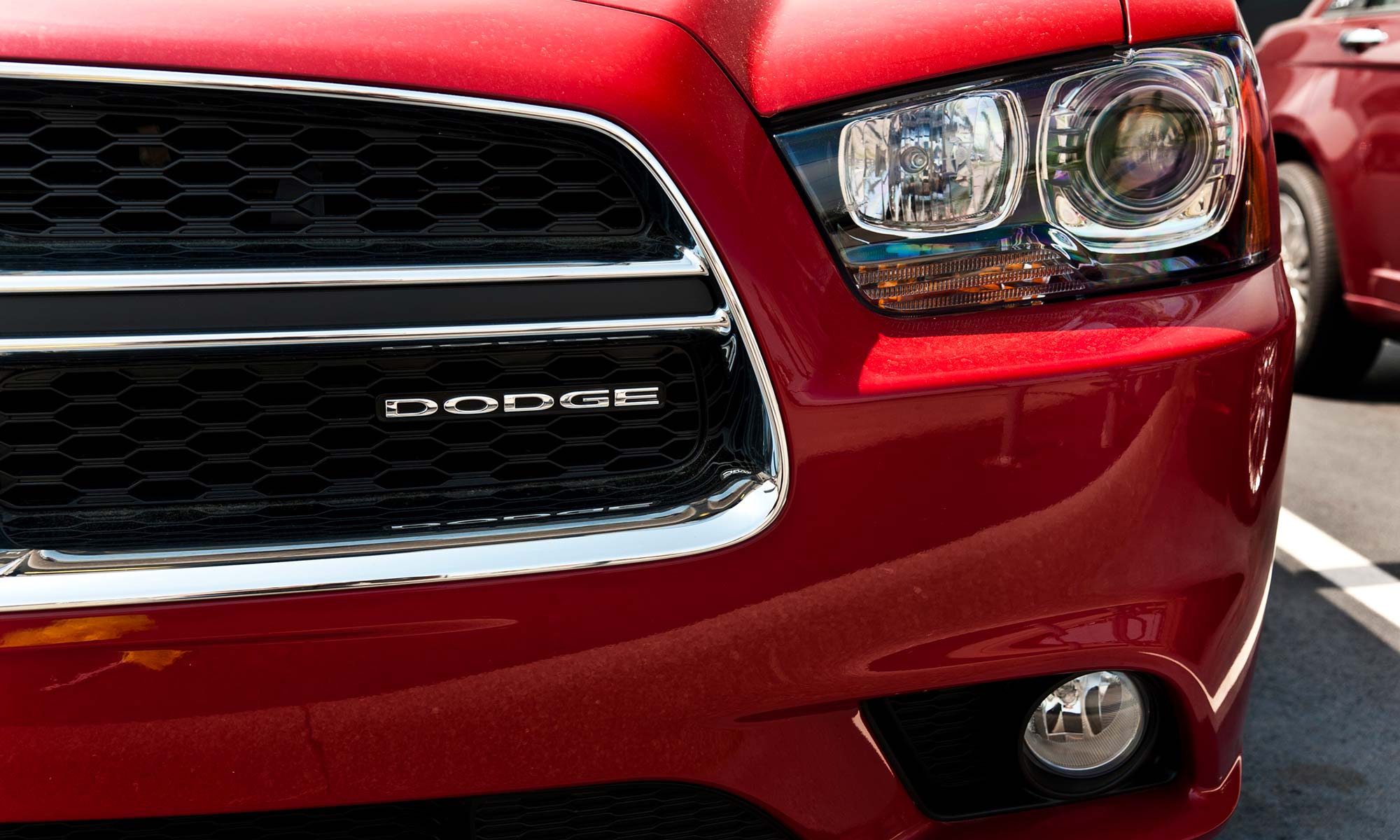 The Dodge brand has seen an extensive makeover over the decades of its tenure. As the company just recently turned a century old, it has used its old-school manufacturing and new innovative designs. Many Dodge drivers like to "Take Life by the Horns" when it comes to their driving, which can wreak havoc on their vehicles, which is why getting a Dodge extended warranty for your car or truck is the best way to protect your investment and your wallet. Are you ready to get started?
Dodge Different: From Squalor to Success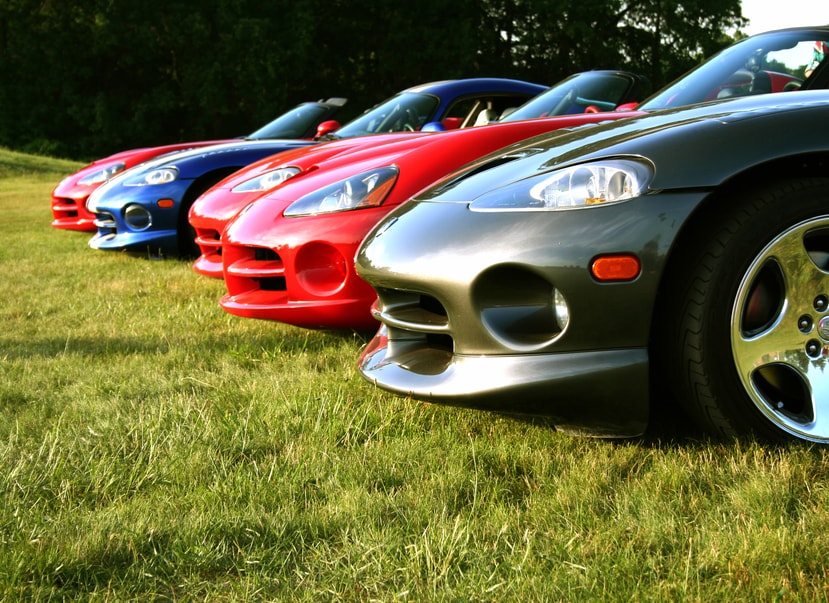 The two talented machinists behind the Dodge name, brothers John and Horace Dodge, thought to change the world through their innovation in the early 20th century and were relatively successful at it. Born into a family of meager means, they both received their mechanical training from their father in his mechanic repair shop in Niles, Michigan. After this spark for automotive genius originated, the Dodge brothers never looked back. Quickly they rose from their humble beginnings to become two of the most powerful and famous automobile industry faces. After working in various automotive industry sectors and partnering with some very important clientele (including Frederick Evans and Ford Motors Co.), they eventually produced their first car in November 1914.
The Dodge brothers knew that they had all of the knowledge regarding the industry but that alone would not be enough to become a major player in the automobile industry at that time. They knew that they had to figure out what consumers wanted, and it had to give it to them. That's why while building their first cars, the Dodge brothers focused the majority of their time and energy on style. It was their goal to be so different from the competition to lure customers from all possible demographics and markets.
But it wasn't enough to just look different it had to BE different. And they were quite successful in that. They were the first automakers to build an automobile with a 12-volt electric system with back-to-front gear changes. By doing this, they were able to attract some big-name partnerships. And after some significant improvements, they used this technology in vehicles designed for the United States Armed Forces, which they used during various battles throughout the first of the World Wars.
With the assistance of Chrysler, the Dodge name lives on today and is stronger than ever. With various vehicles and designs spanning the years from muscle cars to lightweight trucks to supercars, there isn't an area of the market that Dodge hasn't put their own personal touch on. As a whole, when we look back at the history of Dodge, we realize that even in the stiff competition of more extensive and more established brands, they were able to stay an elite competitor even throughout times of tragedy because of their strength, durability, and style. The Dodge brothers' fresh innovations turned the brand into a vast, lucrative company that even today has all the right ingredients to make the perfect storm in the automotive industry.
What Does the Dodge Warranty Cover?
Fiat-Chrysler of America has been in the automotive industry for years and they are no stranger to providing coverage plans that meet industry standards. However, don't expect them to go above and beyond anything more than that. Using Asian automakers like Hyundai and Kia as examples, the Dodge warranty is somewhat limited in scope and general policies. Dodge begins with a "Basic Limited Warranty" that covers you for 3-years and 36,000-miles, whichever comes first. The fine print is that only new Dodge vehicles qualify for this coverage.
At a higher level of coverage comes FCA's MOPAR Warranty. MOPAR (which combines the words "Motor" and "Parts") refers to Fiat Chrysler Automobile's parts, service, and customer care organization. While this is close to the Dodge family, it is still an entirely different section of a vast and diverse company.
A Dodge Extended Warranty from MOPAR can include coverage for:
Alternator
Water pump
Catalytic converter
Diesel parts
Performance parts
Powertrain
Shocks/struts
Muffler
Starter
Any wear and tear items are only covered during the first 12-months or 12,000-miles of ownership of a new vehicle. These include items like brake pads, windshield wipers, tires, and more. After the first 12-months/12,000-miles, this coverage expires and all wear and tear items (which likely have not shown any real wear or tear at this point) are the responsibility of the Dodge owner.
What Are the Limits of a Dodge Manufacturer Warranty?
If you expect to have your Dodge car or truck to any trusted mechanic or local repair chain center. Suppose you want to make a claim for any repair using your Dodge factory warranty. In that case, Dodge forces owners to only ever bring their car to authorized dealerships and Dodge service centers. And if their warranty covers you, they limit you to only branded OEM parts which come at a premium once your warranty is up.
Here's what can void your warranty under Dodge:
Using non-OEM parts
Using non-Dodge-approved additives or materials
Installing accessories except those installed by a dealer
Rustproofing or protection products
Using non-Dodge-approved refrigerants for your AC
Tampering with or changing the odometer, unless your repair technician follows the legal requirements for repairing or replacing odometers
Attaching any device that disconnects the odometer
Some of these stipulations are practical. Even independent providers will void your warranty if you are found to have falsified any records or made any unauthorized additions or alterations. For example, if you tamper with the odometer or perform an engine swap prior to or during coverage, it would be grounds for voiding your extended warranty.
Why Every Dodge Owner Needs a Dodge Extended Warranty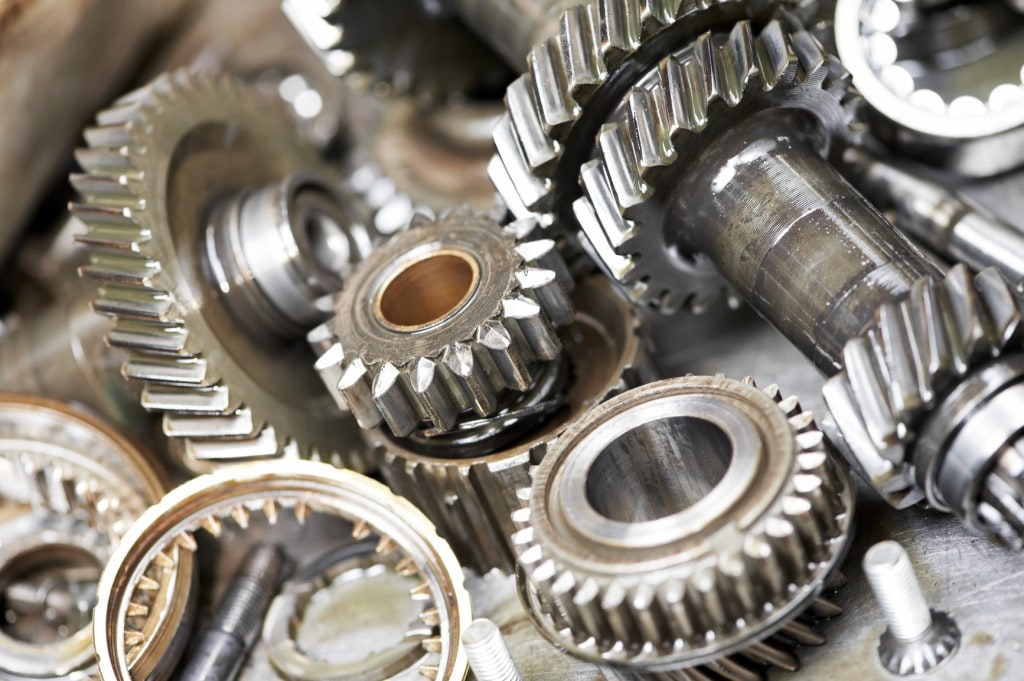 There is one thing that's for sure, if you're pondering this question, allow me to answer it for you: Because every driver needs an extended auto warranty. While the brand is famous for its top-notch status, and their vehicles are considered elite by many, even the slightest repair can lead to a continuous headache and burn some major holes in your pockets. For that reason, you really can't argue that it's the price of coverage, as you will spend even more on one or two mid-range repairs.
Vehicles today aren't built like they used to be. I don't mean to sound old-fashion or older than I truly am, but it's the truth. Why do you think we see so many classic cars still around today? Of course, the owners kept up with maintenance and took exceptionally well care of them, but there was craftsmanship to the vehicles of the old days.
New cars these days, and really any car built in the last 20 or so years, are generally assembled in various places using parts from sources unknown to the everyday consumer. While you think that Dodge has workers cranking out these machines one by one, that notion is now dead and gone. In fact, most assembly actually occurs by machines in foreign countries. Gone are the days of highly trained professionals manufacturing your vehicle.
This is why every driver needs an extended warranty to protect themselves from the cost of auto repairs. You are already sinking a great deal of money into the vehicle itself, so why wouldn't you opt to protect it if something should ever go wrong? And as insiders of the automotive industry, we can tell you firsthand, it doesn't matter if you are driving a BMW, Lexus, Mercedes-Benz, or a Toyota, Cadillac, or Honda, every vehicle will eventually break down. Which, in most cases, can lead to a significant financial dilemma.
Dodge Cars, SUVs, and Trucks That Qualify for Extended Dodge Warranties:
| | | |
| --- | --- | --- |
| Charger | Challenger | Dart |
| Viper | Journey | Durango |
| Grand Caravan | Neon | Ram Series |
Tips on Getting a Dodge Extended Warranty
When it comes to Dodge, one theme has stuck with the brand throughout the years: Different. This may be because of Dodge's past slogan urging drivers to be "Dodge Different." But what does it mean to be Dodge Different? How does Dodge differentiate itself from the countless other makes and models on the market today?
In case you were unaware, Dodge is actually owned by Fiat, which may be surprising to some readers mostly because they have probably known of the Dodge brand for many years and have only recently taken note of Fiat. In fact, the same company owns quite a few American-made car brands on the market today including: Dodge, Chrysler, Jeep, Ram, and more. Similar to how GMC owns the majority of American-made brands.
But does Dodge, or Fiat for that matter, offer a Dodge extended warranty? Well, not exactly. They offer protection plans but they are not backed by Fiat or Dodge, but rather MOPAR who also does the Chrysler extended protection plans. This isn't necessarily a bad thing, but buyers expecting to get an extended warranty backed by Dodge could be somewhat misled.
While the MOPAR plans are endorsed by Dodge, when it comes time to file a claim or have repairs performed, it will all be handled by a different company. So why does this matter, you ask? Well, the reason it matters is that since you are getting coverage from another company other than Dodge, you can just as easily obtain coverage from a third-party provider at a much lower price.
Endurance, for example, offers policies that are almost identical to the Mopar policies but at a fraction of the cost. This is because just like the new vehicle you purchased was marked up from what the dealership paid for the car, your Dodge extended warranty will also be marked up in price. By buying directly from Endurance, you cut out the middleman and have an opportunity to save big on your coverage.
The best thing about coverage from Endurance is that you can take your vehicle to any Chrysler, Dodge, Jeep, or Ram dealer within the United States or Canada, but also your favorite local mechanic or chain repair shop. In other words, you don't have to worry about where you are when your car breaks down. Your options for repairs are endless.
Unlike other extended auto warranty companies, you don't have to deal with lengthy phone calls or transfer from person to person. When you buy from Endurance, you deal directly with Endurance. Our award-winning customer service department is always at your service.
Furthermore, an extended protection plan from Endurance will offer consumers so much more than just protection. There are discounts galore, zero added fees payment plan options, and complimentary roadside assistance for when your car breaks down and you're not lucky enough for it to quit working right in front of a repair shop.
Some drivers may think that buying an extended warranty is an expensive gamble since some pretty unreliable companies out there will promise you the world and never deliver. We know of these types of organizations and often steer consumers in the opposite direction. We believe in offering customers an affordable product that they can actually USE!
In a way, you have complete peace of mind when you buy your Dodge protection plan from Endurance. And that's precisely what we aim for, to give customers a complete sense of worry-free driving behind the wheel. Find out just how much you can save by giving us a call today. The process is extremely simple and we can give you a free quote in minutes!
How Much Does a Dodge Extended Warranty Cost?
As of 2018, several Dodge branded vehicles have been ranked better than previous years when it comes to 2018 car reliability rankings, according to Consumer Reports and Cars.com. While Dodge cars are a fan-favorite to drive, they still have room to continue improving their vehicles as each new model is released. But unfortunately, as their cars get better, the price of repairs will only continue to rise. This is why a Dodge extended car warranty can be a smart investment that could save you thousands of dollars in the long run.
Here's An Example Estimate from RepairPal for a Dodge Journey (Updated July 2018)
| | |
| --- | --- |
| Water Pump Replacement | $236 and $334 |
| Head Gasket Replacement | $1205 and $1521 |
| Oil Pump Replacement | $821 and $1072 |
| Alternator Replacement | $394 and $655 |
| Door Window Motor Replacement | $281 and $456 |
| Starter Replacement | $461 and $692 |
Many Dodge owners are more concerned about protecting their car's powertrain components, the parts of the car that allow it to move and drive. Those include the engine, transmission, and radiator. Repairs and replacements for those components will be even more expensive than the components we listed above. That is where Endurance and a vehicle service contract can help.
Shopping for the Best Dodge Extended Warranty
Fiat-Chrysler of America is the manufacturing company behind every Dodge vehicle. And every Dodge owner lives under the FCA family, just like Jeep and Ram. FCA, like most America automakers, value safety and security when it comes to the cars they manufacture. But there is obviously a difference between every Dodge car or truck, as a Neon is certainly not equivalent to a Charger.
Dodge has been an industry leader of power and performance, but many Dodge drivers have tougher needs (whether for business or pleasure) than your average driver.
Here Is What Dodge Owners Should Look Into When Shopping For Vehicle Service Contracts.
Look into Third-Party Providers: Most FCA and Dodge-licensed dealerships will sell you on their version of an extended warranty. This is not the same as Dodge, FCA, or MOPAR coverage. They are actually providing you with a plan from another company. For the added convenience of working as a "one-stop-shop" for your Dodge car or truck, they will charge you a higher price to profit from the sale of your coverage plan. That is why you should go to a provider directly. While you can't get the amount of your policy rolled into your car payments, you will be paying a whole lot less in the long run.
Shop for Coverage before the Dodge Factory Warranty Expires: A great way to keep the cost of extended coverage down is to look into buying coverage while Dodge, FCA, and MOPAR are still covering all the parts of your car. Independent providers will see that your Dodge is free of pre-existing conditions and has not had to undergo major repairs and replacements yet. They will feel more comfortable protecting close to every important part of your car in addition to giving you protection for longer.
Endurance Vehicle Protection or a Dodge Extended Auto Warranty?
Dodge is a particular favorite among the Endurance family. They make really great and powerful cars and you may notice a few of them in our office parking lot.
There is no denying that any coverage that Dodge, FCA, and MOPAR provide will be the same level of quality that they invest into their cars and trucks. Still, sometimes these extended manufacturer's warranties can fall short of customer expectations. In most cases, this refers to either the length or scope of the coverage. Many automakers are much more interested in selling you a new vehicle once your factory warranty has expired. They know that providing protection plans that keep your old car running aren't where they can make big bucks. This is a big reason why it is highly competitive among vehicle service agreement providers to match that quality and even exceed Dodge owner expectations.
Third-party warranty providers give you the ability to take your car to be repaired at your local Dodge dealership or to any other repair facility that employs ASE Certified mechanics. Once the mechanic diagnoses your car, just hand them over to your coverage provider, in this case, Endurance. We will work with the shop no matter who they are in order to help you pay your needed pay for parts, labor and even the taxes.
Endurance can provide you with payment options and coverage options that are customizable and completely free of added fees for you. Have the peace of mind and safety net that every FCA and MOPAR warranty provide in the early time of ownership, but from an independent, B+ rated provider like Endurance.
Dodge Owners with Endurance have the following benefits available:
Low monthly payments
Your choice of repair shop
Claims paid to the repair shop
Fully transferable plans
A 30-Day/10,000 mile Risk-Free Money Back Guarantee
24/7 roadside assistance that includes Towing, Rental cars reimbursement and Trip interruption service
Unlike other extended auto warranty companies, you don't have to deal with lengthy phone calls or transfer from person to person. When you buy from Endurance, you deal directly with Endurance. Our award-winning customer service department is always at your service.
Furthermore, Endurance's extended protection plan will offer consumers so much more than just protection. There are discounts galore, zero added fees payment plan options, and complimentary roadside assistance for when your car breaks down and you're not lucky enough for it to quit working right in front of a repair shop.
In a way, you've got complete peace of mind when you buy your Dodge protection plan from Endurance. And that's exactly what we aim for, to give customers a complete sense of worry-free driving behind the wheel. Find out just how much you can save by giving us a call today. The process is extremely simple and we can give you a free quote in minutes!
MORE ABOUT DODGE:
For more info on Dodge vehicles or the Dodge you currently own, feel free to visit any of the sites listed below. Dodge challenges drivers to grab life by the horns, and the hope is that they'll still be in a safe and reliably running machine in doing so. No Dodge owner should leave themselves open to risk something unfortunate happening to their car. Every Dodge vehicle is a testament to American engineering, so Dodge drivers should know what exactly they have on their hands and what limits such as eventual repairs, breakdowns and recalls they could face. MOPAR is excellent coverage fit for a Dodge, but once that coverage ends, owners need all the information they can get for what comes next.
Dodge Company Website: check the website here.
Dodge Company Phone Number: 800-423-6343
General Recalls, Problems, and Defects: NHTSA.gov/Recalls
Dodge Owner Reviews: ConsumerReports.org/Dodge
Dodge Recalls Search: MOPAR.com/Recalls/Search
MOPAR Warranty Lookup: MOPAR.com/lookup
More like this
Make/Model

If you're the owner of a Honda Accord, you certainly aren't alone. The brand has a great reputation for producing some of the most reliable cars on the road, with..

Read More

Make/Model

The last thing any Ram driver wants is to hear an odd noise while driving down the road, followed by a mechanical issue within their vehicle. Unfortunately, mechanical breakdowns are..

Read More

Make/Model

Finding yourself in the position where you are notified of a recall affecting your vehicle is never a fun situation, but it should require immediate action on your part. Depending..

Read More