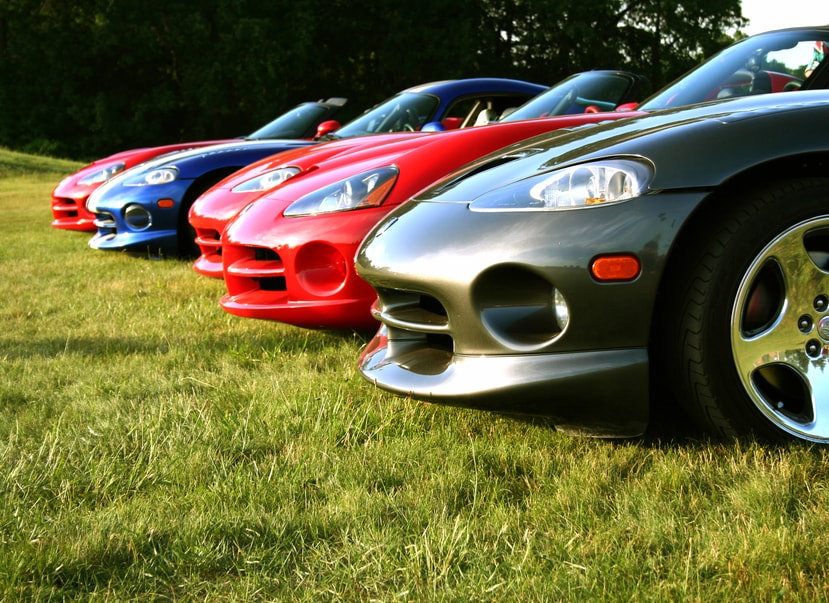 The Dodge brand has seen an extensive makeover over the decades of its tenure. As the company just recently turned a century old, has used their old-school manufacturing and new innovative designs. Many Dodge drivers like to "Take Life by the Horns" when it comes to their driving, which can wreak havoc on their vehicles, which is why getting a Dodge extended warranty for your car or truck is the best way to protect your investment and your wallet. Are you ready to get started?
Dodge Different: From Squalor to Success
The two talented machinists behind the Dodge name, brothers John and Horace Dodge thought to change the world through their innovation in the early years of the 20th century, and were rather successful at it. Born into a family meager means, they both received their mechanical training from their father in his mechanic repair shop in Niles, Michigan. After this spark for automotive genius originated, the Dodge brothers never looked back. Quickly they rose from their humble beginnings to become two of the most powerful and famous faces of the automobile industry. After working in various sectors of he automotive industry and partnering with some very important clientele (including Frederick Evans and Ford Motors Co.), they eventually produced their first car in November 1914.
The Dodge brothers knew that they had all of the knowledge regarding the industry but that alone would not be enough to become a major player in the automobile industry at that time. They knew that they had to figure out what it is that consumers wanted and it had to give it to them. That's why while building their first cars, the Dodge brothers focused the majority of their time and energy on style. It was their goal to be so different from the competition as a means to lure the customers from all possible demographics and markets.
But it wasn't enough to just look different it had to BE different. And they were quite successful in that. They were the first automakers to build an automobile with a 12-volt electric system with back to front gear changes. By doing this, they were able to attract some big name partnerships. And after some significant improvements, they used this technology in vehicles designed for United States Armed Forces, which were used during various battles throughout the first of the World Wars.
It wasn't long before the competition took notice of the Dodge brothers and their innovative style. However, tragedy struck as both Dodge brothers fell ill the same year, leaving the company to their widows and long-time employees. In 1928, the Walter Chrysler purchased the brand for 175-million dollars. Chrysler used his established position in the automotive industry to funnel major monetary funds into research and development, which grew the Dodge even more and earned the massive attention of the public, after sinking sales following the death of the Dodge brothers. These new styles, new innovations, new campaigns, and new productions allowed them to further increase their segment in the market and regain national attention. Many people are unaware that without the
Chrysler corporation
, the Dodge brand might not exist today.
With the assistance of Chrysler, the Dodge name lives on today and is stronger than ever. With a variety of vehicles and designs spanning the years from muscle cars to light weight trucks to supercars, there isn't an area of the market that Dodge hasn't put their own personal touch on. As a whole, when we look back at the history of Dodge, we realize that even in the stiff competition of bigger and more established brands, they were able to stay an elite competitor even throughout times of tragedy because of its strength, durability, and style. The Dodge brothers' fresh innovations turned the brand into a huge, lucrative company that even today has all the right ingredients to make the perfect storm in the automotive industry.
Why Every Dodge Owner Needs a Dodge Extended Warranty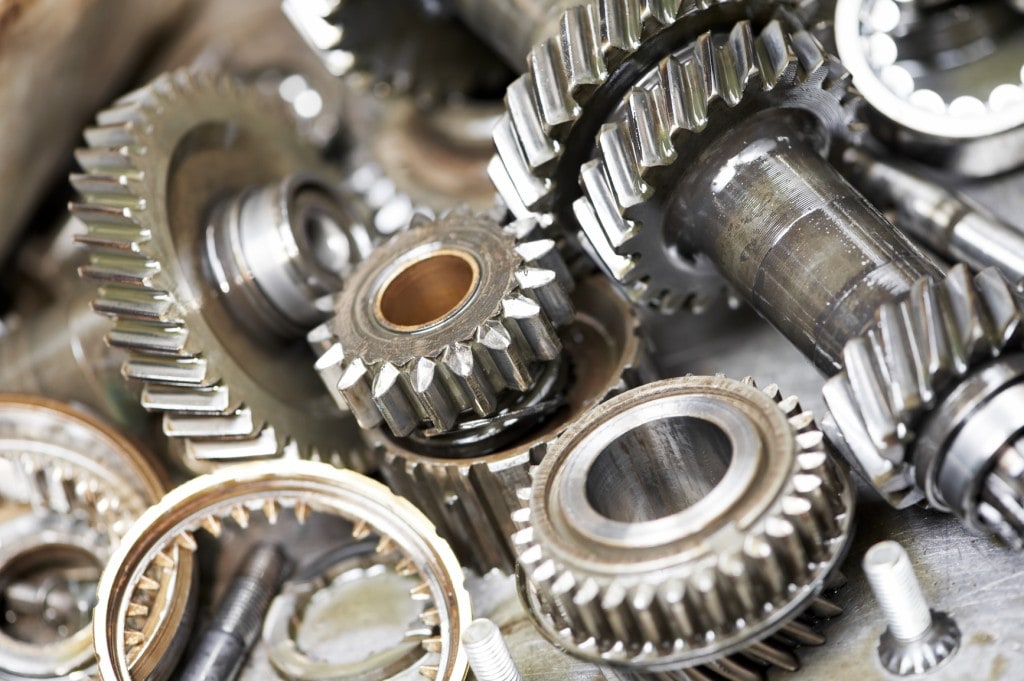 There is one thing that's for sure, if you're pondering this question, allow me to answer it for you: Because every driver needs an extended auto warranty. While the brand is famous for its top-notch status, and their vehicles are considered elite by many; even the slightest repair can lead to a continuous headache and burn some major holes in your pockets. For that reason, you really can't argue that it's the price of coverage, as you will spend even more on one or two mid-range repairs.
Vehicles today aren't built like they used to be. I don't mean to sound old-fashion or older than I truly am, but it's the truth. Why is it do you think we see so many classic cars still around today? Of course, the owners kept up with maintenance and took extremely well care of them, but there was a craftsmanship to the vehicles of the old days.
New cars these days, and really any car built in the last 20 or so years, are generally assembled in various places using parts from sources unknown to the common consumer. While you think that Dodge has workers cranking out these machines one by one, that notion is now dead and gone. In fact, the majority of assembly actually occurs by machines in foreign countries. Gone are the days of highly trained professionals manufacturing your vehicle.
This is why every driver needs an extended warranty. To protect themselves from the cost of auto repairs. You are already sinking a great deal of money into the vehicle itself, why wouldn't you opt to protect it in the event that something should ever go wrong? And as insiders of the automotive industry we can tell you firsthand, it doesn't matter if you are driving a BMW, Lexus, Mercedes-Benz, or a Toyota, Cadillac, or Honda, every vehicle will eventually break down. Which in most cases can lead to a major financial dilemma.
Tips on Getting a Dodge Extended Warranty
When it comes to Dodge, there is one theme that has stuck with the brand throughout the years: Different. This may be because of Dodge's past slogan urging drivers to be "Dodge Different." But what does it mean to be Dodge Different? How does Dodge differentiate itself from the countless other makes and models on the market today?
In case you were unaware, Dodge is actually owned by Fiat, which may be surprising to some readers mostly due to the fact they have probably known of the Dodge brand for many years and have only recently took note of Fiat. In fact, the same company owns quite a few American-made car brands on the market today including: Dodge, Chrysler, Jeep, Ram, and more. Similar to how GMC owns the majority of American-made brands.
But does Dodge, or Fiat for that matter, offer a Dodge extended warranty? Well, not exactly. They offer protection plans but they are not backed by Fiat or Dodge, but rather MOPAR who also does the Chrysler extended protection plans. This isn't necessarily a bad thing, but buyers expecting to get an extended warranty backed by Dodge could be somewhat misled.
While the MOPAR plans are endorsed by Dodge, when it comes time to file a claim or have repairs performed, it will all be handled by a different company. So why does this matter, you ask? Well, the reason it matters is because since you are getting coverage from another company other than Dodge, you can just as easily obtain coverage from a third-party provider, at a much lower price.
Endurance, for example, offers policies that are almost identical to the Mopar policies, but at a fraction of the cost. This is because just like the new vehicle you purchased was marked up from what the dealership paid for the car, your Dodge extended warranty will also be marked up in price. By buying directly from Endurance, you cut out the middleman and have an opportunity to save big on your coverage.
The best thing about coverage from Endurance, is that you can take your vehicle to any Chrysler, Dodge, Jeep, or Ram dealer within the United States or Canada, but also your favorite local mechanic or chain repair shop. In other words, you don't have to worry where you are when your car breaks down, your options for repairs are endless.
Unlike other extended auto warranty companies, you don't have to deal with lengthy phone calls or being transferred from person-to-person. When you buy from Endurance, you deal directly with Endurance. Our award-winning customer service department is always at your service.
Furthermore, an extended protection plan from Endurance will offers consumers so much more than just protection. There are discounts galore, zero added fees payment plan options, and complementary roadside assistance for when your car breaks down and you're not lucky enough for it to quit working right in front of a repair shop.
Though some drivers may think that buying an extended warranty is an expensive gamble, since there are some pretty unreliable companies out there that will promise you the world and never deliver. We know of these types of organizations and often steer consumers in the opposite direction. We believe in offering customers an affordable product that they can actually USE!
In a way, you've a complete peace of mind when you buy your Dodge protection plan from Endurance. And that's exactly what we aim for, to give customers a complete sense of worry-free driving behind the wheel. Find out just how much you can save by giving us a call today. The process is extremely simple and we can give you a free quote in minutes!

*A Vehicle Service Contract (VSC) is often referred to as an "extended car warranty", but is not a warranty.  A VSC does, however, provide repair coverage for your vehicle after the manufacturer's warranty expires. A VSC is a contract between you and a VSC provider or administrator that states what is a covered repair and what is not. Endurance is an administrator of VSCs and does not sell warranties.*