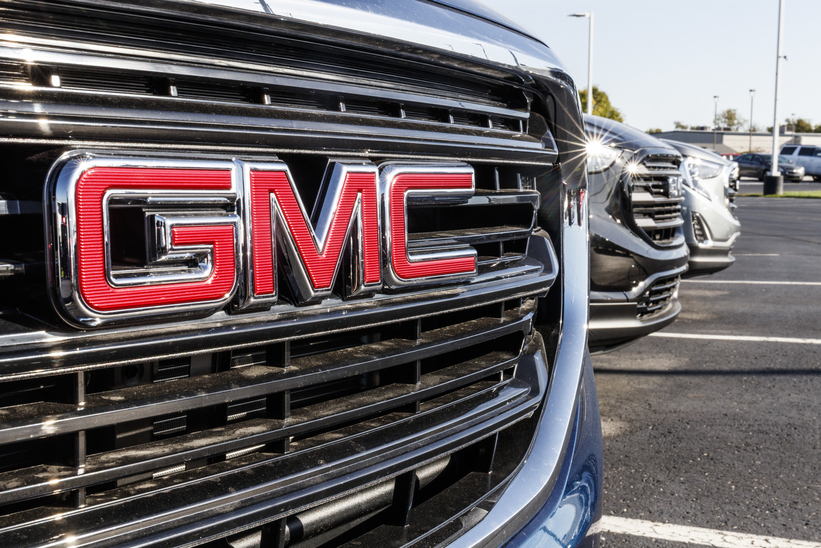 In a somewhat shocking move earlier this week, the General Motors company has decided to cut back their powertrain factory warranties for GMC and Chevrolet branded vehicles, beginning with their upcoming 2016 models. We expect that many consumers may be somewhat shocked by this announcement, but General Motors believes that most drivers won't care… or even notice.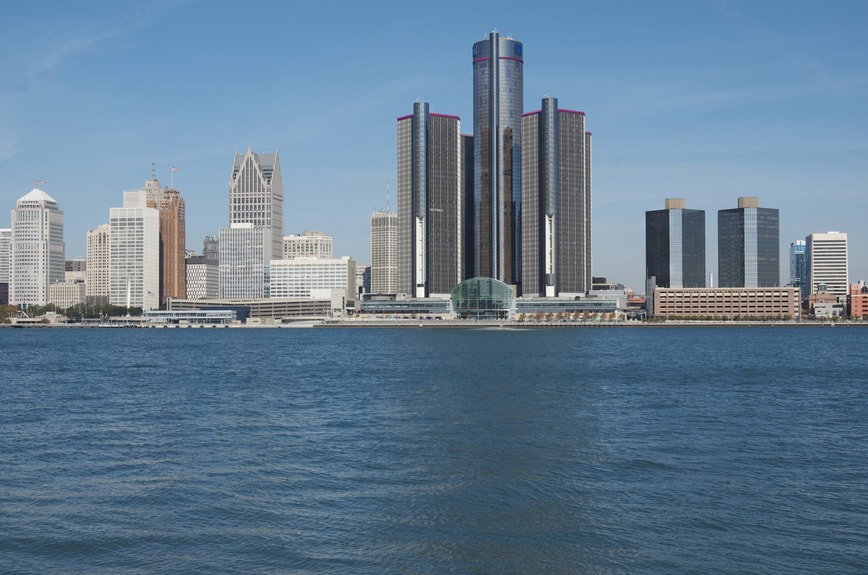 While the GM brand has not cut out powertrain warranty coverage entirely for these GMC and Chevrolet vehicles, they have drastically reduced it from 5-years/100,000-miles to the current 5-years/60,000-miles, effectively eliminating nearly half of the covered mileage. Furthermore, 2016 GMC and Chevrolet vehicles will also see a reduction in their Maintenance Free program, shrinking from four allotted maintenance visits during the first 24-months of purchase down to only two visits under the new plan.
While previous years' models and their warranties will be unaffected by this change, we can't help but wonder how repeat buyers will react to this decrease in coverage and their drastically reduced maintenance free plans that were also included with GM and Chevrolet vehicles. This news will come especially hard if these repeat buyers are not aware of this change, which has seen very little publicity as of yet.
GM North America vice president, Steve Hill, stated that the reason for the reduced warranty coverage was due to the fact that "We've talked to our customers and learned that scheduled maintenance and warranty coverage do not rank high as a reason to purchase a vehicle among buyers of non-luxury vehicles."
To General Motors credit, this newly announced powertrain warranties for GMC and Chevy models are closer to their other offerings with Chrysler, Buick, and other brands in the GM family. However, this is a very odd move as many vehicle manufacturers have gone from offering less coverage to offering more than ever before. Hyundai and Kia both offer drivers 10-years and 100,000-miles, nearly doubling the new plans offered by GM.
This reduction of powertrain coverage doesn't seem like it will scare away anyone familiar with the reliability of the GM brands, but for first-time buyers, their coverage just does not compare with competitors' offerings.
We also have to wonder how out of touch Mr. Hill is with his audience as many drivers opt for American-made or domestic makes solely because of their lower price and affordability of repairs. By reducing their power train coverage and maintenance free plans, they have given away to larger bargaining power over consumers from more affordable imports such as Toyota or Honda.
While we expect consumers will not be overly thrilled by their reduction of protection for new vehicles offered from GM, others have had a completely different response to the announcement. "Selfishly for me, the first thing I thought of was that it will probably help me to sell more extended warranties. We'll be able to make more money doing that instead of the factory." stated David Ferraez, who owns a string of Buick-GMC and Chevrolet dealerships in northern New Jersey.
Originally, the previous Chevrolet and GMC warranties were positioned as a way to boost consumers' trust in GMC products. While consumer confidence has risen over the years after the collapse of the American automotive industry, it is strange to see it peeled back now when struggling households are searching for value in not just high-ticket items.
As for what the future holds for General Motors remains unknown, however, they have commented on where they will be concentrating their efforts. "We will reinvest the savings in features customers value more, such as 4G LTE, OnStar, and advanced connected vehicle technology," a representative from General Motors said.
How Does the GMC Warranty Stack Up Against Competitors?
While it might seem like General Motors is pulling a fast one on potential buyers, you might be surprised to find out that they are actually in line with many other comparable manufacturers. It isn't to say that this is the industry standard, however, as many moderately priced imports and luxury vehicle still offer consumers a lot more coverage but with a higher initial price tag.
For comparison purpose in the table below we will only compare other domestic manufacturers and their respective warranties. Check out the table below to see how the new GMC/Chevrolet warranty stacks up against Chrysler, Buick, Cadillac, Ford, Dodge, Jeep, and Ram.
Make
Basic
(yrs/mi)
Drivetrain
(yrs/mi)
Rust/Corrosion
(yrs/mi)
Roadside Assistance
(yrs/mi)
GMC/Chevrolet
3/36,000
5/60,000
6/100,000
5/60,000
Buick
4/50,000
6/70,000
6/100,000
6/70,000
Cadillac
4/50,000
6/70,000
4/50,000
6/70,000
Dodge
3/36,000
5/100,000
5/100,000
5/100,000
Ford
3/36,000
5/60,000
5/Unlimited
5/60,000
Jeep
3/36,000
5/100,000
5/100,000
5/100,000
Ram
3/36,000
5/100,000
5/100,000
5/100,000
GMC Extended Warranty: What to do if Your GMC Factory Warranty has Expired
There are many drivers out there with an expired GMC warranty or one that is about to expire and we are going to guess that you are not fully prepared for the auto repair bills that you are soon to face. With GMC and Chevrolet trimming down their powertrain warranty, it is a smart move for drivers to seek extended coverage options elsewhere.
Did you know that your vehicle has around 30,000 different parts and components under the hood and throughout the auto's body? While this number represents every single part, even down the tiniest screw, it still demonstrates that a lot could go wrong with your car. And if a lot does go wrong, you could be facing a whole lot of repairs bills.
Many drivers use their vehicle for everyday transportation and would be greatly inconvenienced if anything were to happen to it, this is why protection for your vehicle is so important. Once your factory warranty has expired, the manufacturer will no longer cover necessary repairs. But don't despair just yet, that's where a GMC extended warranty comes in.
Thankfully drivers like yourself have options to "extend" the factory coverage originally placed on your vehicle and continue protecting their vehicle. While this coverage does not come directly from the General Motors Company, it comes from a third-party supplier like Endurance. However, this type of coverage is not considered a "GMC extended warranty" because it does not come directly from General Motors, however, it works the exact same way.
In fact, this is generally what you purchase directly from your dealer when you buy an extended warranty, a third-party policy. But by going directly to the extended coverage company, you save a lot of money by cutting out the middleman.
But with an Endurance policy, you don't just extend your original coverage but also any additional programs that you had with GM such as roadside assistance, towing service, rent car reimbursement, and so much more.
While Endurance may not sell a GMC extended warranty, we do provide countless GMC and Chevrolet drivers with the protection that they need and the award-winning customer service that they deserve.If your GMC auto warranty has expired or is about to expire, don't hesitate and give us a call today. A lapse in coverage could send you right into the repair shop and end with a costly repair bill. Let Endurance pay for your auto repairs and give you peace of mind behind the wheel!
*A Vehicle Service Contract (VSC) is often referred to as an "extended warranty", but is not a warranty.  A VSC does, however, provide repair coverage for your vehicle after the manufacturer's warranty expires. A VSC is a contract between you and a VSC provider or administrator that states what is a covered repair and what is not. Endurance is an administrator of VSCs and does not sell warranties.*
More like this
Make/Model

If you're the owner of a Honda Accord, you certainly aren't alone. The brand has a great reputation for producing some of the most reliable cars on the road, with..

Read More

Make/Model

The last thing any Ram driver wants is to hear an odd noise while driving down the road, followed by a mechanical issue within their vehicle. Unfortunately, mechanical breakdowns are..

Read More

Make/Model

Finding yourself in the position where you are notified of a recall affecting your vehicle is never a fun situation, but it should require immediate action on your part. Depending..

Read More