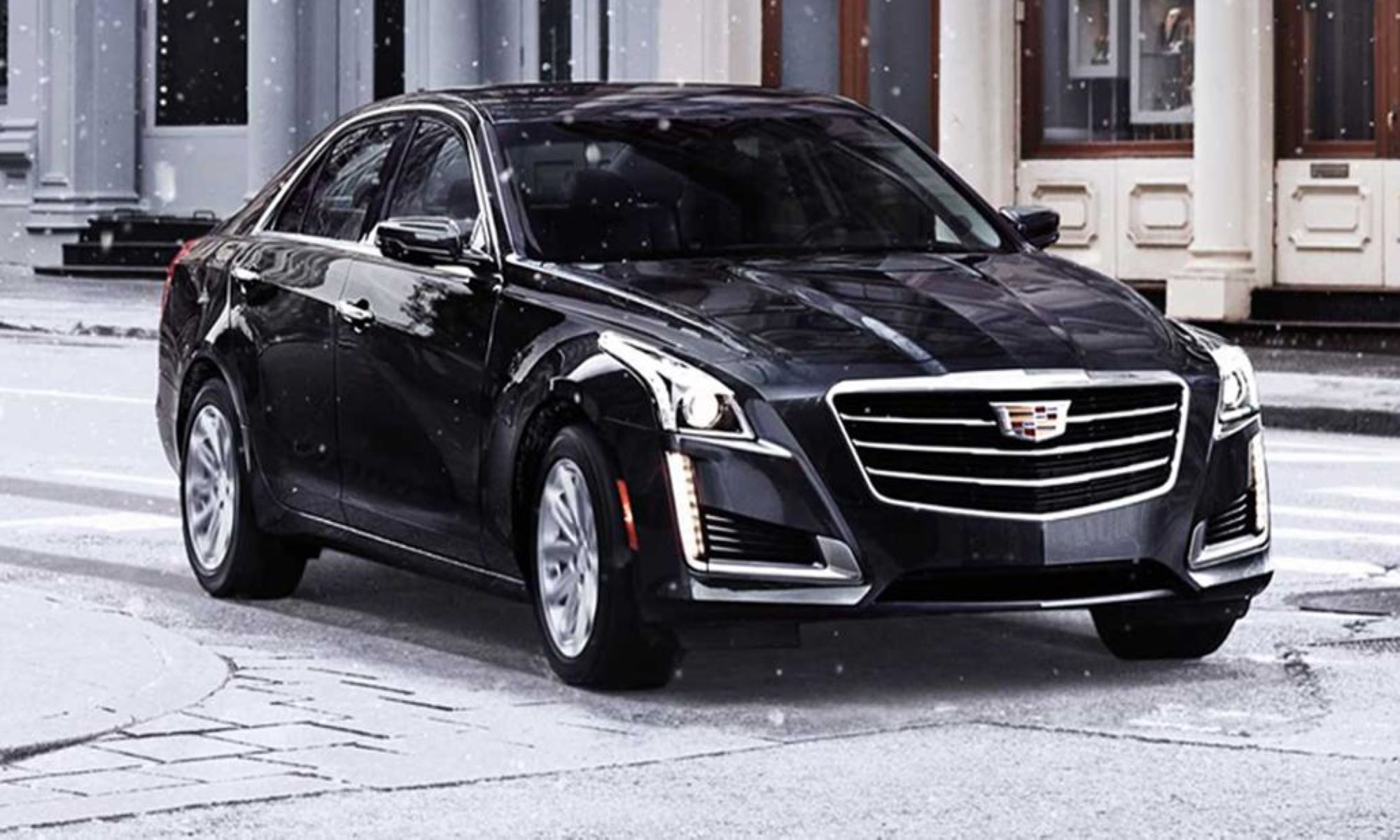 Cadillac is the top-of-the-line when it comes to GM vehicles and each one comes completely backed by Cadillac and GM's own factory warranty. Since Cadillac is the highest-level luxury American brand, it does leave drivers open to higher than average repair costs. That's why new and used Cadillac owners need protection from a Cadillac extended warranty.
No two vehicle service contracts- commonly referred to as an extended auto warranty, are made the same even when it comes to protecting Cadillac cars. Cadillac owners might know a lot about their cars, but many are unaware of or have little knowledge about their options when it comes to keeping their cars protected in the case of eventual mechanical breakdowns.
For the sake of all Cadillac owners, we are going to set the record straight and give you all the information you need to protect your Cadillac long past the manufacturer's warranty.
First, we will explore the main factory warranty provided by Cadillac and GM. We will run through the terms of its coverage, the parts it protects, how it works, and what owner options are available when it ends.
Want to Save THOUSANDS on Auto Repairs? Get Endurance!
FREE ONLINE QUOTE
Purchasing extended vehicle protection from a trusted third-party company, like Endurance, is important extremely for Cadillac owners. Whether you plan on keeping your car for a few years or nearly a decade, vehicle protection could save you thousands on auto repairs during ownership.
And with options for drivers who want to protect the major vehicle parts as well as those who wish to protect their vehicle with full-coverage, a top-rated provider an protect your Cadillac long after your manufacturer's warranty ends and you're stuck with the bills to fix your car.
Below you can find the answer every question you had about Cadillac extended warranties and even the brand itself.
Cadillac Factory Warranty Information:
Every newly purchased Cadillac made after 2011 is covered by what Cadillac refers to as "Cadillac Shield." It's essentially Cadillac's name for their Cadillac New Vehicle Limited Warranty. Below is a chart summary of the limits and terms of the warranty that comes with every new Cadillac.
Cadillac Shield Warranty Programs:
4-year/50,000-mile† Bumper-to-Bumper
6-year/70,000-mile† Powertrain Limited Warranty with no deductible
6-year/70,000-mile† 24/7 Roadside Assistance
Unfortunately, Cadillac does not provide this coverage to used or certified pre-owned vehicles. So only recent model year Cadillacs will have the core powertrain components protected for 6-years or 70,000-miles at most.
Powertrain components include the following parts:
Engine
Transmission/Transaxle
Transfer Case
Drive Systems
GM considers its warranty for Cadillac vehicles comparable to the coverage they provide for Buick vehicles. And this factory warranty is more of a quality assurance guarantee from Cadillac that the vehicle you purchased is free of manufacturer defects than protection from breakdown costs.
They are more concerned with delivering on the kind of prestige that Cadillac promises, rather than the cost of auto repairs that owners may incur. That's why it's ultimately important to look into what other options you have to extend your Cadillac warranty once it ends.
Want to Save THOUSANDS on Auto Repairs? Get Endurance!
FREE ONLINE QUOTE
How Limited is a New Cadillac Warranty?
Cadillac vehicles have a reputation when it comes to American manufacturing standards. Their cars compete with European luxury vehicles but can generally be priced significantly lower. The Escalade is iconic and one of the best-reviewed luxury vehicles in America. Those reviews stem from a level of prestige that's improving with each year.
Unfortunately, while they may have a slightly lower cost than other luxury vehicles, they are still relatively expensive to own and maintain. And with every passing model year, the price only goes up when it comes to repairing or replacing parts that eventually break down. Cadillac cars, crossovers, and SUVs are almost nothing like other cars from GM. Cadillac owners are more likely to pay for expensive repairs after the 6-years or 70,000-miles ends.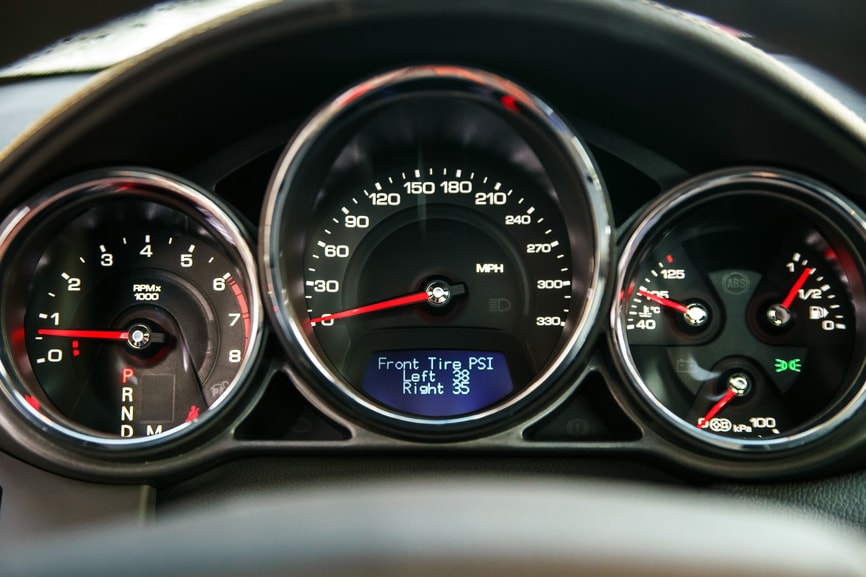 There is a level of exclusivity when it comes to Cadillac parts. That is why the repairs on a Cadillacs tend to cost nearly as much as BMW or Mercedes. Since they are an American brand, most shops nation-wide should have or easily access GM and Cadillac parts and components, but they will usually be priced like luxury vehicle parts. The Cadillac brand comes at a pretty steep price.
Cadillac is perhaps the only American-made luxury vehicle brand that feels like a total lifestyle investment.  Not only does being behind the wheel of a brand new CTS feel like you are inside an exceptional sports car akin to BMW M-series, but these cars also need the same level of care and attention.
That's why it is important to seek out extended vehicle protection when the factory warranty expires. These inevitable mechanical and electrical breakdowns are risks that Cadillac drivers don't have to take with a protection plan from Endurance.
Want to Save THOUSANDS on Auto Repairs? Get Endurance!
FREE ONLINE QUOTE
Cadillac Models that Qualify for Cadillac Extended Auto Warranty Coverage:
| | | |
| --- | --- | --- |
| ATS | CTS | XTS |
| CT6 | XT5 | Escalade |
Extended Warranties for New, Used, Certified Pre-Owned Buick Vehicles
New Cadillac vehicles are protected for up to 6-years and 70,000-miles, whichever comes first. But remember, this is just for the powertrain components and there are more than hundreds of expensive other components that could go wrong.
If you purchased your Cadillac used or pre-owned, you are unprotected. But even drivers who purchased their Cadillac new will find that the manufacturer's powertrain warranty leaves you somewhat unprotected, as the potential 4-years and 130,000-miles that your Cadillac will likely last are without coverage.
If you want to know when your Cadillac's powertrain warranty expires, has expired, or will expire, follow our chart below. If you want a more exact date of expiration, simply replace the date "January 1" with the date that you purchased your Cadillac car, crossover, or SUV.
Cadillac Manufacturer Car Warranty Expiration Dates:
Year Cadillac Purchased:                                                     Cadillac Warranty Expiration Date:
| | |
| --- | --- |
| January 1, 2018 | January 1, 2024 or 70,000-miles |
| January 1, 2017 | January 1, 2023 or 70,000-miles |
| January 1, 2016 | January 1, 2022 or 70,000-miles |
| January 1, 2015 | January 1, 2011 or 70,000-miles |
| January 1, 2014 | January 1, 2010 or 70,000-miles |
| January 1, 2013 | January 1, 2019 or 70,000-miles |
| January 1, 2012 | January 1, 2018 or 70,000-miles |
| January 1, 2011 | January 1, 2017 or 70,000-miles |
| January 1, 2010 | January 1, 2014 or 70,000-miles |
| January 1, 2009 | January 1, 2015 or 70,000-miles |
| January 1, 2008 | January 1, 2014 or 70,000-miles |
| January 1, 2007 | January 1, 2013 or 70,000-miles |
| January 1, 2006 | January 1, 2012 or 70,000-miles |
| January 1, 2005 | January 1, 2011 or 70,000-miles |
Want to Save THOUSANDS on Auto Repairs? Get Endurance!
FREE ONLINE QUOTE
How Much Does a Cadillac Extended Auto Warranty Cost?
The research teams at Consumer Reports show that the most common Cadillac repairs tend to occur after four to five years of ownership. And at quite the high price, since GM builds Cadillacs to only use exclusively compatible parts.
Most Common Repairs on Popular Cadillac Vehicles:
–              SRX (Water Pump Replacement)
–              CTS (Alternator Replacement)
–              Escalade (Head Gasket Replacement)
If you look at the repairs we have listed, they may not seem like that big an issue. But they really are a big deal. Beyond being vital components of your car to keep it running, any one of these repairs could cost upwards of hundreds or thousands of dollars. And because the majority of these repairs will occur after the manufacturer's warranty has expired, Cadillac owners will be left the repair bill.
In the following example, we have used a Cadillac Escalade, since it is one of Cadillac's most well-known models.
Repair Costs for Most Cadillac Common Repairs (Cadillac Escalade):
| | |
| --- | --- |
| Water Pump Replacement | from $811 to $918 |
| Head Gasket Replacement | from $909 to $1543 |
| Oil Pump Replacement | from $934 to $1601 |
| Alternator Replacement | from $751 to $900 |
| Door Window Motor Replacement | from $386 to $835 |
| Starter Replacement | from $535 to $955 |
Cadillac remains dedicated to delivering excellently-crafted vehicles to compete with international brands. And yet, they are still plagued by the same issues of their foreign counterparts. Cadillac cars can and will break down from regular use over time, no matter how well they are made and how well you take care of them.
After your Cadillac warranty expires, the burden falls on you to pay out of pocket for major repairs that were once complimentary. As you can tell by the research above, the cost for these repairs can begin in the high hundreds and reach potentially upwards of thousands of dollars.
This is the kind of expense that even Cadillac owners might not be able to afford. That is why vehicle protection is such an important consideration for drivers of pre-owned Cadillac vehicles or those whose new Cadillac warranty has expired.
Want to Save THOUSANDS on Auto Repairs? Get Endurance!
FREE ONLINE QUOTE
Do Drivers Really Need a Cadillac Extended Warranty?
You may be asking yourself: Is it really necessary to get a Cadillac extended warranty? After all, we just spent the better half this article telling you how well these Cadillac vehicles are made. But the answer is undoubted, yes, you do need an extended warranty for your Cadillac.
It doesn't matter if we are talking about a mid-level luxury brand like Cadillac or a rare foreign import that costs six figures, no matter how well a vehicle is made, it will eventually break down. To be frank with you readers, it isn't a matter of "if", it's a matter of "when."
And because Cadillac is a moderate luxury brand, it means that more often than not, you will end up paying luxury prices for repairs.
We understand the caution that buyers get when approaching the thought of buying a vehicle without coverage because buying a car is such a huge life decision and such an investment, it's just impractical to not ensure it is protected in the event anything would happen.
Just like you have auto insurance in the event that you get in an accident, it's just a wise decision financially to protect yourself from auto repairs in the same way.
Endurance can go above and beyond Cadillac and GMC warranties when it comes to providing new and used Cadillac owner's vehicle protection. And all Endurance coverage plans include:
Flexible Coverage Terms potentially up to 10-years or 150,000-miles or more!
Accepted by Any ASE Certified Mechanic, Not Just Buick Service Centers.
24/7 Roadside Assistance for Complete Peace of Mind Behind the Wheel.
In addition, Endurance makes it so that every plan is fully transferable. If you decide to pass that Cadillac on to a new owner whether they are friends or family or even just a total stranger, that next driver who gets your pre-owned Cadillac can have the same protection that you did.
Want to Save THOUSANDS on Auto Repairs? Get Endurance!
FREE ONLINE QUOTE
Cadillac Extended Warranties or Third-Party Protection?
That's the beauty of getting protection for your Cadillac through Endurance, we offer multiple plan options that will fit your needs and accommodate any budget. Just like you would protect the electronics you buy from Best Buy, Wal Mart, or Target, wouldn't you rather be prepared for when something happens than television or laptop that doesn't work and you're left with the options of paying to get it fixed or paying to get a new one?
Most of us probably couldn't afford to just buy a new vehicle. And with the prices for auto repairs skyrocketing and reaching an all-time high, it isn't very likely that too many of you could afford to pay for repair bills either when that time comes.
With low monthly payments, added benefits like included towing and roadside assistance, and knowing you'll have total peace of mind behind the wheel, don't you think it's time you protect your investment? Get your free quote now with Endurance and we'll welcome you to the world of worry-free driving!
More about Cadillac:
Cadillac, in reality, is among the oldest vehicle brands in the world. Founded in 1902, Cadillac's empire was actually built on the ruins of the Henry Ford Motor Company. The company's infamous name derives from Antoine Laumet de La Mothe, Sieur de Cadillac; who is the original founder of the City Detroit, Michigan. A little known fact is that the Cadillac logo is actually the family crest of La Mothe.
From the get-go, Cadillac has been a behemoth in the automotive industry. Initially, the first supply of Cadillac vehicles was around 2,500 units. While this may seem like a minuscule number in today's manufacturing standards, it was a huge number at that time.
While almost every other competitor was trying its best to emerge as the leading automobile manufacturer at the time, Cadillac did not allow the competition to influence it with panic or doubt. Instead, through their smart planning and hard work, Cadillac was able to maintain its rank as a vehicle favorite among consumers during the first half of the century.
Cadillac Customer Service Phone Number: 1-800-458-8006
Cadillac Company Website: Cadillac.com
New/Used Cadillac Auto Recalls: Cadillac.com/Recalls
General Recalls, Problems, and Defects: NHTSA.gov/Recalls
Cadillac Owner Reviews: ConsumerReports.com/Cadillac
FAQ's: Cadillac Extended Warranty
Is it worth buying an extended warranty for my Cadillac?
If you have an older Cadillac model and worried about extreme out-of-pocket expenses, then we highly recommend purchasing an extended warranty. Endurance offers different coverage plans that vary in price and coverage.
What repairs are covered by an extended warranty?
Depending on what coverage plan you desire, extended warranties can cover everything from the engine, fuel, transmission, cooling systems, electrical, and more. Endurance has an option that is suitable for everyone and provides payment plans if needed. Learn more about each plan we offer by going through the sample contracts with full details.
Can my Cadillac vehicle be serviced anywhere?
Endurance provides well-rounded coverage for both new and used vehicles that allow you to take your car to any certified mechanic. In order to remain covered under Cadillac's warranty agreement, they must go to a Cadillac-approved dealership which limits the customer from receiving service anywhere.
What's the difference between an extended warranty from Cadillac compared to Endurance?
Our Endurance Elite Membership! Our new membership not only offers total protection, but it also provides 24/7 Roadside assistance and up to $5,000 in repair loans that can be paid in easy payment installments. You can also stay up-to-date with your plan on our Endurance Protect App that allows for easy access to your account.
How do I get a quote for an extended car warranty?
You can request a quote at the Endurance homepage by easily filling out your vehicle information, phone number, and email to a get a free quote in as quick as minutes!
More like this
Make/Model

If you're the owner of a Honda Accord, you certainly aren't alone. The brand has a great reputation for producing some of the most reliable cars on the road, with..

Read More

Make/Model

The last thing any Ram driver wants is to hear an odd noise while driving down the road, followed by a mechanical issue within their vehicle. Unfortunately, mechanical breakdowns are..

Read More

Make/Model

Finding yourself in the position where you are notified of a recall affecting your vehicle is never a fun situation, but it should require immediate action on your part. Depending..

Read More