Cars are now better made than ever. If you take good care of your car with regular maintenance and good driving habits, chances are you might just make it to 200,000-miles on the odometer, should you decide to keep it that long. Having coverage from a vehicle service contract, commonly referred to as an "extended auto warranty" can definitely help with that too.
Even from someone like Endurance that is in the industry that helps vehicle owners keep their cars up and running, we know that not many cars were made to last like to that mileage. But of course, there are exceptions to this rule.
The key is choosing your car wisely. Always do your research to make sure the car you are buying is a safe and reliable model, to begin with. There are many resources out there that post vehicle safety and reliability Being able to have a safe, reliable model in the first place, all the while you properly maintain makes it more likely to last.
Want to Save THOUSANDS on Auto Repairs? Get Endurance!
FREE ONLINE QUOTE
At Endurance, we simply cannot stress enough the importance of following the maintenance schedule in your owner's manual. Regular maintenance will keep your vehicle running like-new and will ensure any auto warranty coverage you have is not voided due to neglecting maintenance.
Taking care of minor problems as they arise, rather than "waiting it out" for something major to fail will lead to stress-free vehicle ownership and avoidance of any major mechanical or electrical breakdowns. As an added bonus, keeping your car clean will help decrease the wear and tear on your vehicles over time.
How an Extended Car Warranty Can Keep Your Car Running for 200,000-Miles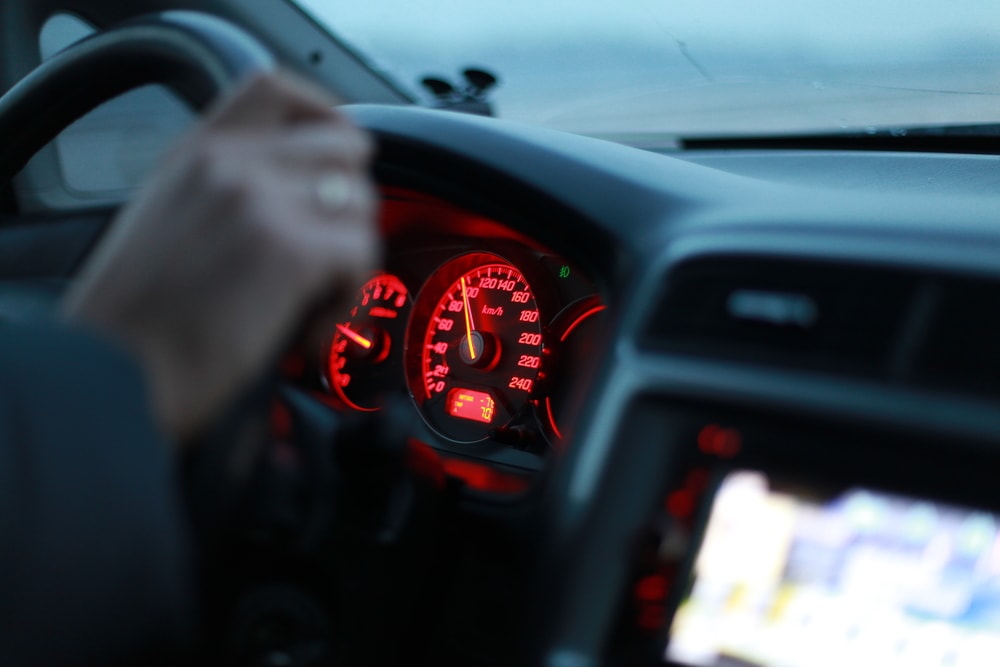 Today drivers from all across the country are holding onto their vehicles longer. Recent studies suggest that the average time that drivers are keeping their vehicles has risen to almost ten years. In most cases, depending on your manufacturer, your factory warranty could expire long before hitting the 200,000-mile mark.
Industry-standard manufacturer warranties only last between 3-years/36,000-miles to 5 years/60,000-miles. This means that on average, drivers are only covered for a fourth of the life of their vehicle. So what options are available for used car drivers or owners whose manufacturer's warranty has expired?
There are many third-party providers of vehicle protection plans – commonly referred to as extended car warranties, but none can offer the coverage options and customizable plans that Endurance offers. Endurance is an award-winning provider of protection plans for new/used, high-mileage, and older vehicles that can save the average driver thousands of dollars on auto repairs over the lifetime of their vehicle.
These protection plans tremendously lower the cost of ownership by saving drivers thousands on auto repairs. Ensuring proper maintenance paired with an extended auto warranty is a great way you can ensure maximum performance and reliability from your car. Following the above actions will not allow you to keep your car running as long as possible, it will also ensure that you qualify for the best available coverage at the lowest possible price.
Want to Save THOUSANDS on Auto Repairs? Get Endurance!
FREE ONLINE QUOTE
10 Cars That Can Last Up to 200,000-Miles with an Extended Car Warranty
Honda Accord
Toyota Camry
Honda Odyssey
Honda Civic
Toyota Prius
Toyota Sienna
Honda CR-V
Toyota Corolla
Toyota 4Runner
Ford F-150
The cars mentioned above are top-ranked in their class by top safety officials and auto experts. These cars are not only built with the highest manufacturing standards but are also affordable options for all different types of demographics, allowing access to them relatively easy. Below we have listed the cars known to be generally safe bets at reaching 200,000 miles and beyond.
Want to Save THOUSANDS on Auto Repairs? Get Endurance!
FREE ONLINE QUOTE
Cars That Get to 200,000 Miles or More:
Honda Accord
The latest models of Honda's acclaimed Accord vehicle have been found to be very likely to be able to hit 200,000 miles. This is in part because it has really tight and easy to control handling. You also have a 3.5-liter V6 has which delivers a mileage 30 mpg, saving drivers money at the pump, with its variable transmission. Honda updated the powertrain in 2017, but it's lost none of its reliability.
Toyota Camry
The thing about the Camry is that it drives so smoothly and every new model comes equipped with nearly every convenience a driver could ask for. And it's in it for the long haul. In recent model years, the suspension changes made riding in a Camry almost as perfect as a highly advanced Bullet-Train. They've even managed to isolate the noise from the engine almost completely. The Toyota Camry has always been praised for really responsive handling, however, the reason why it's considered so reliable comes from the fact that it has a 2.5-liter four-cylinder that's surprisingly powerful all while delivering around 28mpg.
Honda Odyssey
Of all the vans out there, it is the Odyssey that turned out to be the most versatile and capable family car. Honda always manages to package it rather generously with all the features and perks, which is unusual for a minivan, let alone an Asian import. What makes it stand out of the pack beyond that is a 3.5-liter V6 engine and smooth six-speed automatic transmission. This allows the vehicle to be capable of putting out an average 21mpg which is a lot to consider for a minivan.
Honda Civic
The Honda Civic has always been reliable, but the ones released in recent model years came redesigned with a sportier body than ever before. It's also just an overall improved generation for the car. It's more substantial, refined, and handles better. It comes with a 2.0-liter four-cylinder engine, although new Civic buyers also have the option for a 1.5-liter turbo cylinder. Either way, there's a reason you still see Civics from the 90s on the streets and it's the same reason you will still see this generation far off into the future.
Toyota Prius
With each new Prius, Toyota has made it's signature hybrid vehicle longer, lower, wider, and just better looking than the last without sacrificing any of its performance and reliability marks. What makes the current generation interesting for us is that they are built on a new platform that comes with an independent rear suspension that gives you responsive handling and a steadier ride than ever. Now when it comes to racking up those miles, they upgraded the engine. It now has significantly lighter hybrid system components than ever. The battery cells have a higher energy density which means the Prius is better for 10 percent extended mileage.
Toyota Sienna
Are you noticing a pattern here? Toyota and Honda are head to head when it comes to delivering reliable and possibly long-lasting cars. The Sienna is another option if you're not quite sold on the Honda Odyssey. It's not as "fun" a drive but the 3.5-liter V6 is remarkable. That means this van delivers a respectable 20 mpg overall. It costs a little more but you really should go for the all-wheel-drive version.
Honda CR-V
The Honda CR-V is without a doubt one of the roomiest, most functional small SUVs. You may scoff at the meager 185-hp, but the 2.4-liter four-cylinder and CVT return 24 mpg overall. This is one reliable machine.
Toyota Corolla
Sometimes they refer to the Corolla as the "Vanilla" car because for all intents and purposes it is the four-wheel equivalent of a pair khakis. However, vanilla is considered the save and reliable flavor for a reason, so that's not completely an insult. The Corolla is capable of hitting 32 miles per gallon and can give you 43 miles per gallon at highway speeds. This car is in it for the long haul.
Toyota 4Runner
Can Toyota be beaten when it comes to reliability? Apparently not as we just noticed how much they seem to be dominating this list. What sets the 4Runner apart is that it's one tough cookie when it comes to off-roading adventures. The 4Runner's 4.0 liter V6 has enough muscle in it that it is almost shocking that it is very fuel-efficient. Ok, the knock against this car is that it has some pretty clumsy handling.  However, it is built strong to last long.
Ford F-150
Ford trucks used to have an ad tagline that went "built Ford tough." The F-150, which is their best selling pickup truck actually manages to live up to that slogan. The latest generation comes in an all-aluminum body, shaving off more than 700 pounds of steel. However, what makes it so special is that it comes packed with really interesting powertrain choices. It has a 3.5-liter V6, which can even be upgraded to a 5.0 liter V8. Every model comes in a six-speed automatic transmission. The mileage may only be at 17 miles per gallon but that's high for a truck of that size and power.
Want to Save THOUSANDS on Auto Repairs? Get Endurance!
FREE ONLINE QUOTE
The Secret to Getting Your Car to 200,000-Miles
Far too many vehicle owners and buyers tend to assume that the car is going to last until they plan to buy a new one. The problem with that line of thinking is that it's not always applicable. Every car is different and goes through different things during the period of ownership. That is why every driver should at least consider their extended warranty options to safeguard them from the high cost of auto repairs. This holds especially true for vehicles that were purchased pre-owned.
Proper maintenance can only go so far and eventually every car will break down or require some sort of repair. Your vehicle protection plan from Endurance is the money-saving safety net that can help your car keep driving to 200,000-miles or more.
You bought that car because it suited you and you needed it to last. And whether it's one of the ones we listed here or not, Endurance can help keep it running for as long as possible.
Want to Save THOUSANDS on Auto Repairs? Get Endurance!
FREE ONLINE QUOTE
Finding Extended Warranties for Used, High-Mileage, and Older Cars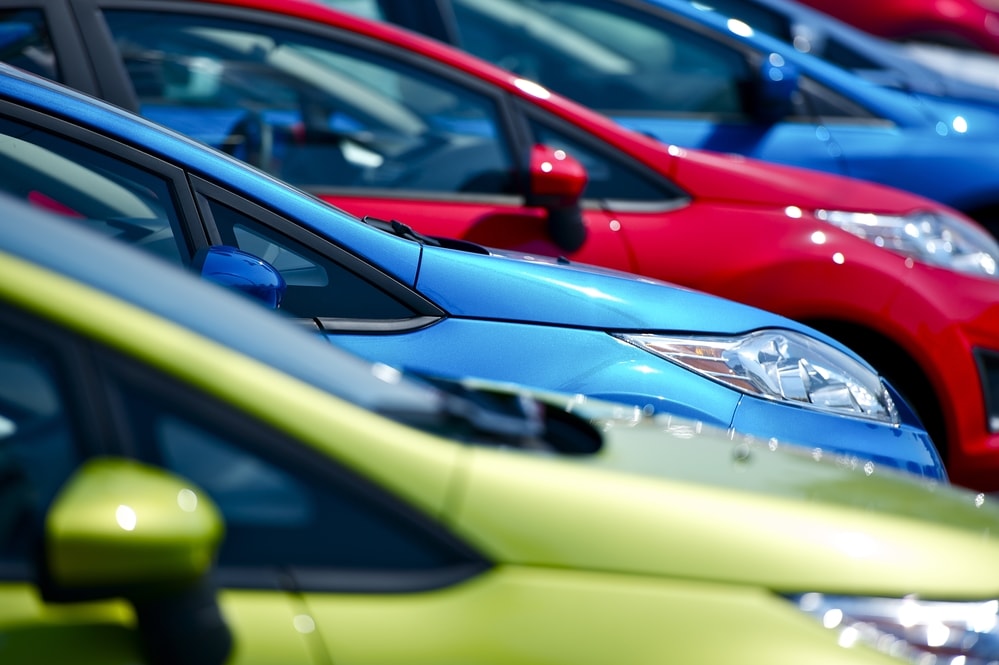 Above we have featured a long list of various vehicles that have proven to last to the 200,000-mile mark. But this is not at all a concise list. In fact, you may be driving a car today that is not on this list that has MORE than 200,000-miles.
If you find yourself one of these drivers, or one with a higher-mileage, older car, Endurance has options for you. We have specific protection plans tailor-made for vehicles and drivers just like you!
Endurance can go beyond the scope of the manufacturer warranties that came with your vehicle. When it comes to providing all new and used car drivers with coverage, Endurance cannot be beaten. All of our plans include:
Flexible coverage terms potentially up to 15 years or 200,000 miles.
Accepted by any ASE Certified Mechanic, not just specific dealerships.
24/7 Roadside Assistance for complete peace of mind behind the wheel.
Any protection plan that you purchase from Endurance is also fully transferable if you choose not to keep your car to that 200,000-mile or more mark. Whoever the next driver is that inherits your pre-owned vehicle, they will have the same protection that you did.
You can get a quote for vehicle protection in minutes and every policy has a 30-day Money-Back Guarantee. Give us a call today to find out just how much you can save!
Want to Save THOUSANDS on Auto Repairs? Get Endurance!
FREE ONLINE QUOTE
FAQ's: Used Car Extended Warranty
Which extended car warranty plan covers the most for the best price?
Endurance offers four different coverage plans, with the Supreme Plan covering everything from AC to turbo and supercharger, and the Select Premiere eliminating coverage on power items like brakes, gaskets, and steering. Everybody looks for something different in their protection plans, so we recognize that and work to provide an option that is suitable for everyone.
How do I know if my car qualifies for Endurance Warranty coverage?
We cover most cars up to 20 model years and up to 200,000 miles. Our Learning Center includes blogs going over our plans for customers with Volvo, Nissan, Honda, Hyundai, and more!
How is the cost of an extended car warranty determined?
There is a multitude of factors that go into the cost of an extended warranty, such as the age of the vehicle, mileage, driving habits, and more. Our representatives do a great job at figuring out the best plan for you and your vehicle.
How does the cost differ from a factory warranty and 3rd party administrator?
The cost of a factory warranty can be higher than that of a 3rd party provider, just because they are often serving as a middle man, therefore they are looking to profit somehow off your purchase. Endurance is a direct provider and develops its own plans, therefore we find a price that is best for you, while still getting you the protection you need.
How do I get a quote for an extended car warranty?
You can request a quote at the Endurance homepage by easily filling out your vehicle information, phone number, and email to a get a free quote in as quick as minutes!
More like this
Extended Warranty

When buying a used car, there are plenty of pros and cons. On the one hand, you're getting an excellent value, as used cars will always be cheaper than the..

Read More

Extended Warranty

Owning a car can open up a world of places to visit and things to do. But, while owning a vehicle can be a lot of fun, it is also..

Read More

Extended Warranty

Whether you're navigating through bumper-to-bumper traffic, the hustle and bustle of a crowded college campus or a store parking lot, there's always a chance your car could be dinged, dented..

Read More