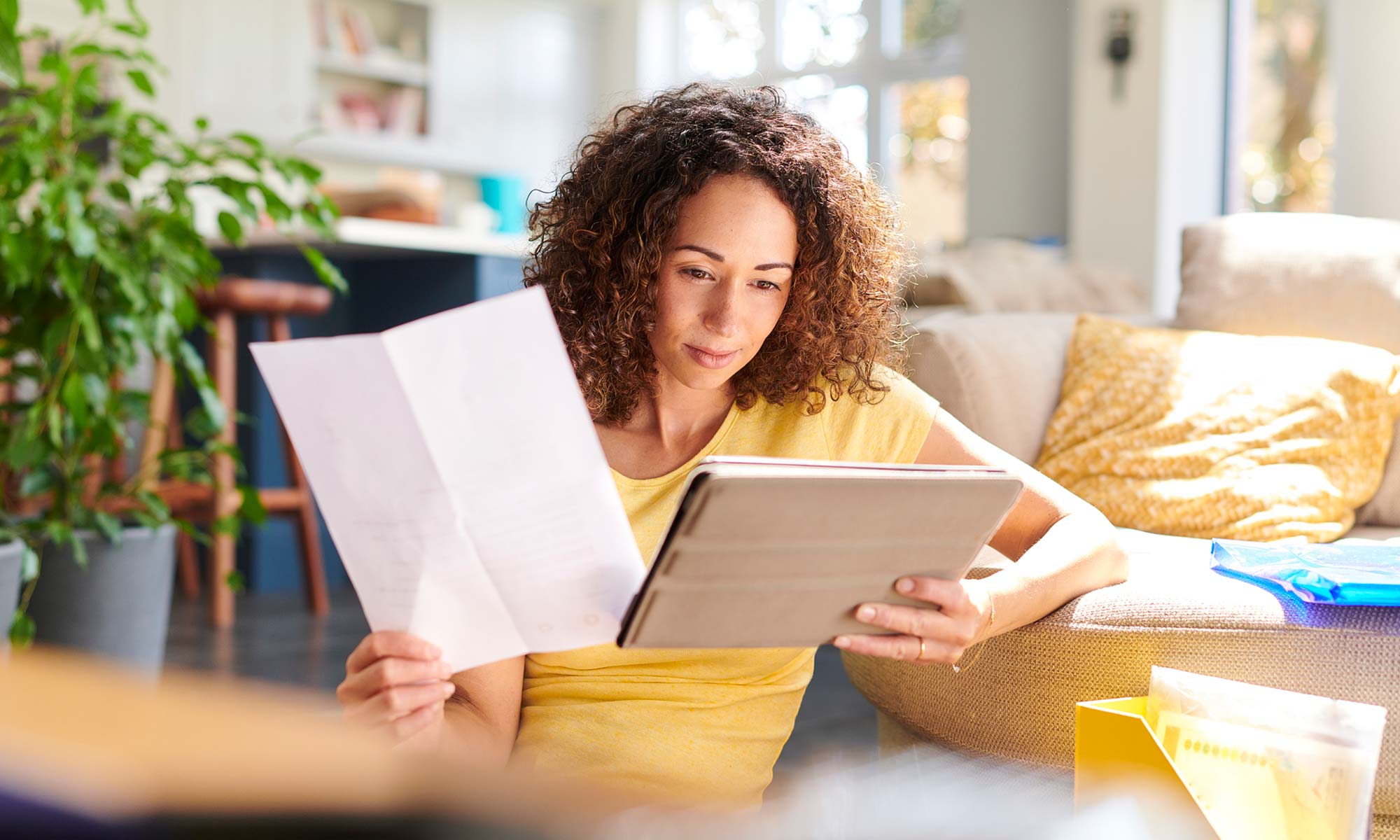 No matter where you are or what you're doing, chances are you'll run into an advertisement, pop up or some other form of marketing telling you to "Apply Now!" But how easy is it to apply for something when so many companies make customers jump through hoops just to get a free quote or get approved, especially when it comes to an extended car warranty or vehicle service contract (VSC)? 
When getting an extended auto warranty quote, you may be thinking: "Don't I just go to the website, fill out my information, and I get a quote?" And while this is somewhat true, it's good to get a little background information before you take the step to fill out that application on the new car you just drove off the dealership lot with, your used car, or any other vehicle you may have.
How to Get a Quote for Your Extended Warranty Fast & Easy
First thing's first, before requesting any type of quote for an extended warranty, you'll want to get together some key pieces of information. So if you think you can just go in, hit a few buttons and get out, you're sure to be disappointed. But why? 
Well, extended auto warranty quotes have a somewhat delicate application process, meaning they require specific answers to questions instead of just standard 'yes/no' questions. Be aware that once you fill out a quote, most companies will opt to contact you via telephone, which we promise isn't a scam, especially when requesting a quote to begin with. It actually will speed up the process and allow you to get the most accurate quote possible. So knowing what you need to have handy beforehand can help you streamline your quote process to help you find the right extended warranty or vehicle protection plan for you. 
Overall, three basic criteria help determine your extended auto warranty quote, including:
What Kind of Car you Drive:

The type of car you drive is an important factor, as high-end luxury vehicles like a

BMW

,

Audi

,

Porsche

,

Mercedes-Benz

,

Land Rover

,

Jaguar

and more will cost more to repair than your standard Ford, Toyota and Honda. Due to this, it's best to keep in mind what exactly you need to be covered, such as finding the best coverage that provides comprehensive powertrain protection only, one that covers

high-tech

components like

an infotainment system

, or anything else. Also, keep in mind that no matter the warranty coverage you have, whether it's a factory warranty, an extended warranty or a vehicle service contract, it won't replace any

auto insurance

,

mechanical breakdown insurance

(MBI) or even

gap coverage

you may have.

The Car's Mileage:

As you might guess,

your car's mileage

is a major factor in getting a quote for the various coverage options you are considering. After all, the more mileage you have, the more lightly your car may need to take an unexpected trip to a

repair facility

or

ASE Certified mechanic

. 

Where You Live

: While this factor doesn't hold the heaviest weight when determining extended auto warranty quotes, it is still important. Urban or more populated areas tend to have

higher quotes

than smaller, rural areas. Your weather climate can also affect this and cause your car to be considered somewhat of a gamble.
And lastly, while these three factors weigh the heaviest on how your extended auto warranty quote is determined, they are not the only factors. There are numerous other factors such as the age of the vehicle (which is different than its mileage), your driving habits, the length of the policy you're considering, any applicable deductible amount, your vehicle repair history, and more. Changing these can raise or lower your quote, so be aware of them.
But overall, while there may be no universal method that car warranty companies use to determine their quotes, you might be able to shed light on their method a little with some proper research.
Protect Your New or Used Vehicle with Endurance
Whether you have a brand new vehicle or a reliable, used car, it's important to protect it, yourself and your wallet from expensive auto repair costs your car insurance won't cover, especially if you're not covered by a manufacturer's warranty anymore. But when requesting a quote for an extended warranty or vehicle service contract, there are several things to keep in mind. Your car's make/model, mileage, and where you live will all factor into your quote price, so having this information on hand can help streamline the process.
When you have an Endurance auto protection plan, you can get the peace of mind you're looking for without jumping through hoops. That's because, with Endurance, you'll have a chance to browse through comprehensive coverage plans to find a plan that fits your needs and budget. For example, some Endurance plans, such as the Secure plan, can give you basic coverage when it comes to trips to the repair shop, with monthly payments starting as low as $79. Other plans, such as Advantage, can even help you combine your breakdown protection with savings up to $3,500 towards some of your vehicle's essential maintenance services, including oil and filter changes, alignment checks, tire rotations and more.
Plus, as an Endurance customer, you can be certain that we'll be with you throughout every step of your claims process. You'll even get complimentary roadside assistance and towing, trip interruption coverage, rental car reimbursements and a 30-day money-back guarantee, regardless of the level of coverage you have. 
And as an added boney, you can also receive a full year of Endurance Elite Benefits, including tire replacements/repairs, collision discounts, key fob replacements and total loss protection. Just choose the Endurance plan that's right for you, pay a small activation fee and enjoy your entire year's worth of extra perks and savings. 
For more information on how Endurance can help you and your vehicle, give our award-winning customer service team a call at (800) 253-8203 or request a free, no-obligation quote. Or you can also find even more articles on extended warranties, as well as expert auto tips, maintenance how-tos, road trip planning guides and more by visiting the Endurance blog. 
More like this
Extended Warranty

The advantages of having an extended warranty can't be overstated when a surprise car repair pops up. Coverage can make a difference during a breakdown, thanks to protection against expensive..

Read More

Extended Warranty

Nothing beats being able to hit the open road and head wherever you like, whenever you like. Plenty of drivers fall in love with our vehicles, maintaining them with total..

Read More

Extended Warranty

There's a lot to get excited about buying a new or used car, but one feature that often gets overlooked is the manufacturer's warranty. Understanding this coverage helps owners maximize..

Read More