With summer getting closer, road trip season is very much upon us. But, no matter where your next journey takes you, you aren't going to get far without a reliable ride, so many people start looking for a new car around this time of year. For anyone on a budget, opting for an older model can be a great way to save money upfront, but the older the car, the higher the chance that something could go wrong. Because of this, it's vital to have an extended warranty or vehicle service contract (VSC) watching your back should your car, truck or SUV experience any unexpected component failure. 
But with so many different types of vehicle protection plans out there, what type of warranty is best for older cars? 
Common Problems for Older Vehicles
First off, many can often confuse "older cars" for high-mileage vehicles, but just because a car came off the production line a long time ago doesn't mean it's seen a lot of usage since then. And while components certainly wear with use, they still deteriorate over time regardless—meaning old cars with low mileage are still prone to certain problems. 
Some most common problems you can see when owning an older vehicle can include:
Engine & Cooling System Issues
Older engines can start to overheat, especially if there have been prior problems with the vehicle's cooling system. Coolant and other important fluids can't reach the engine when the cooling system is compromised, leading to overheating. And as you can expect, engine issues can be price, such as replacing your car's radiator (a vital part of your cooling system) can average around $1,132, though this will depend on your specific make/model. For example, replacing the radiator on a Toyota Camry can reach up to $834, whereas a high-end luxury vehicle like a Range Rover could set you back $1,583.
Brake Replacements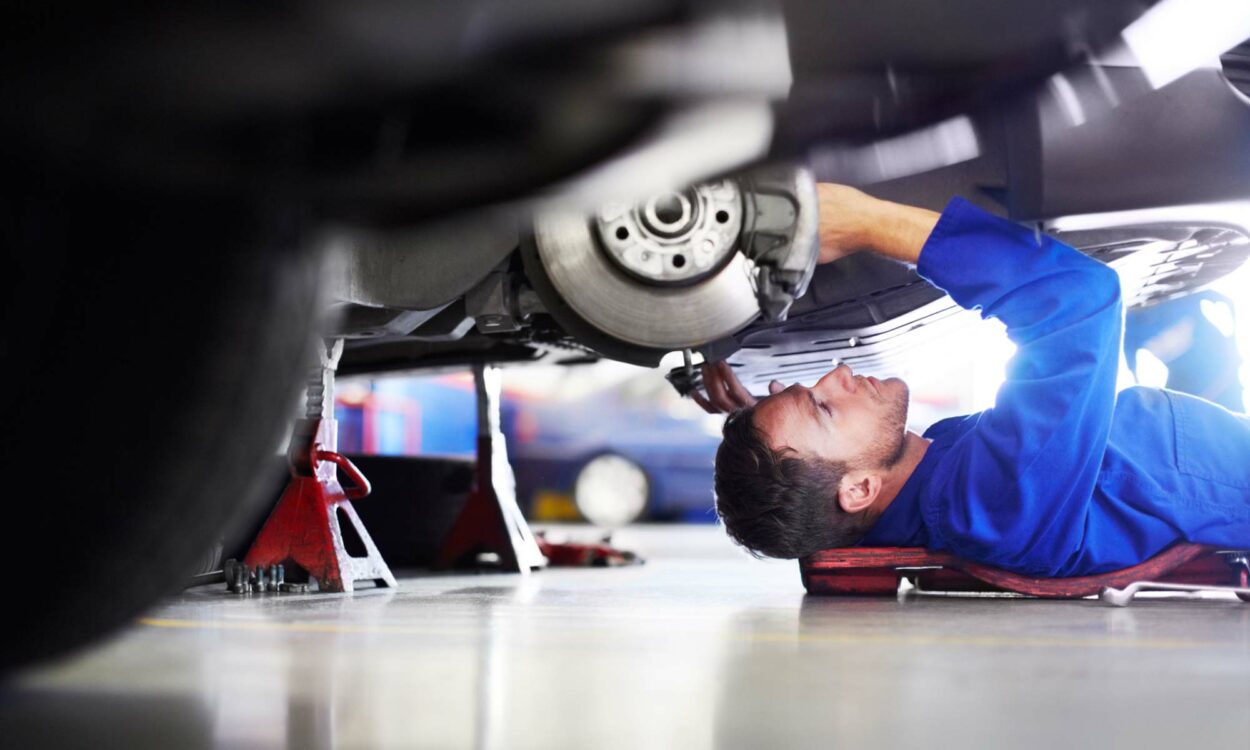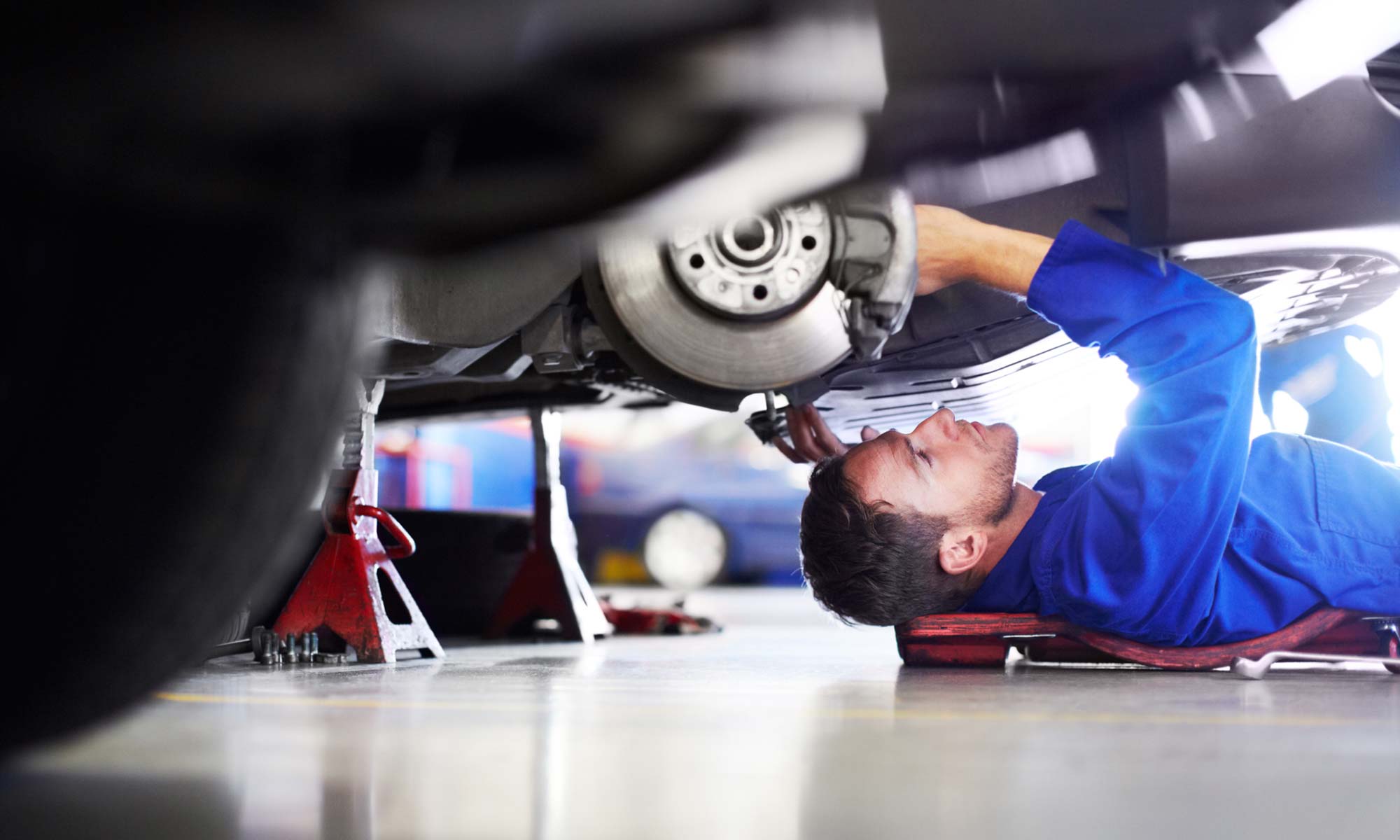 Making sure your brakes are in good shape isn't just essential for safety, but for old cars, in particular, bad brakes can cause their wheels to lock up when stopping. Depending on your car, you'll need two new brakes per axle and brake pads, drums, or rotors. And just like engine repairs, the overall cost to fix or replace your vehicle's brakes will vary depending on the make and model. However, per the experts at Autozone, you could pay anywhere from $115 to $270 per axle. Other brake-related repairs you can also potentially see can include:
Corrosion Problems
The outside of your vehicle is always at the mercy of sun, wind, and rain. Not only will paint start to fade, but rust and general corrosion can become a serious problem too. And depending on the extent of the damage, you could be looking at paying anywhere from a few hundred to a few thousand dollars ($10,000+) to repaint your vehicle.
Failed Emissions Testing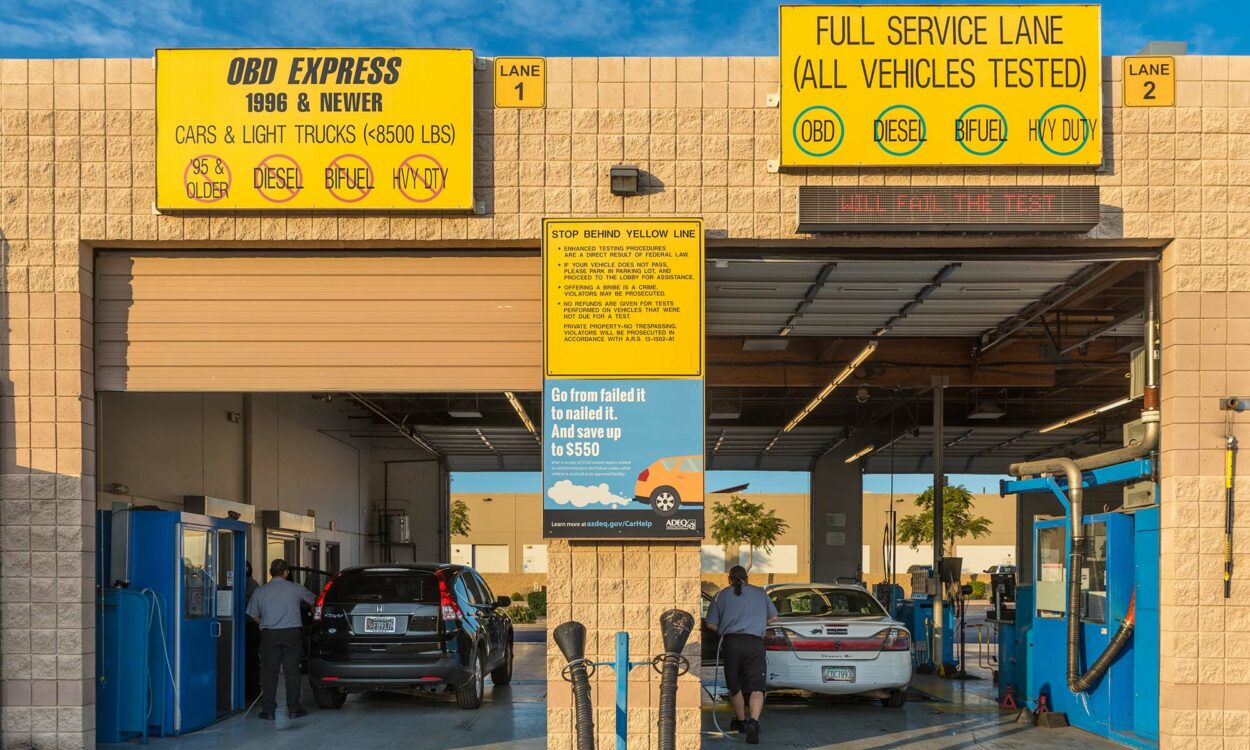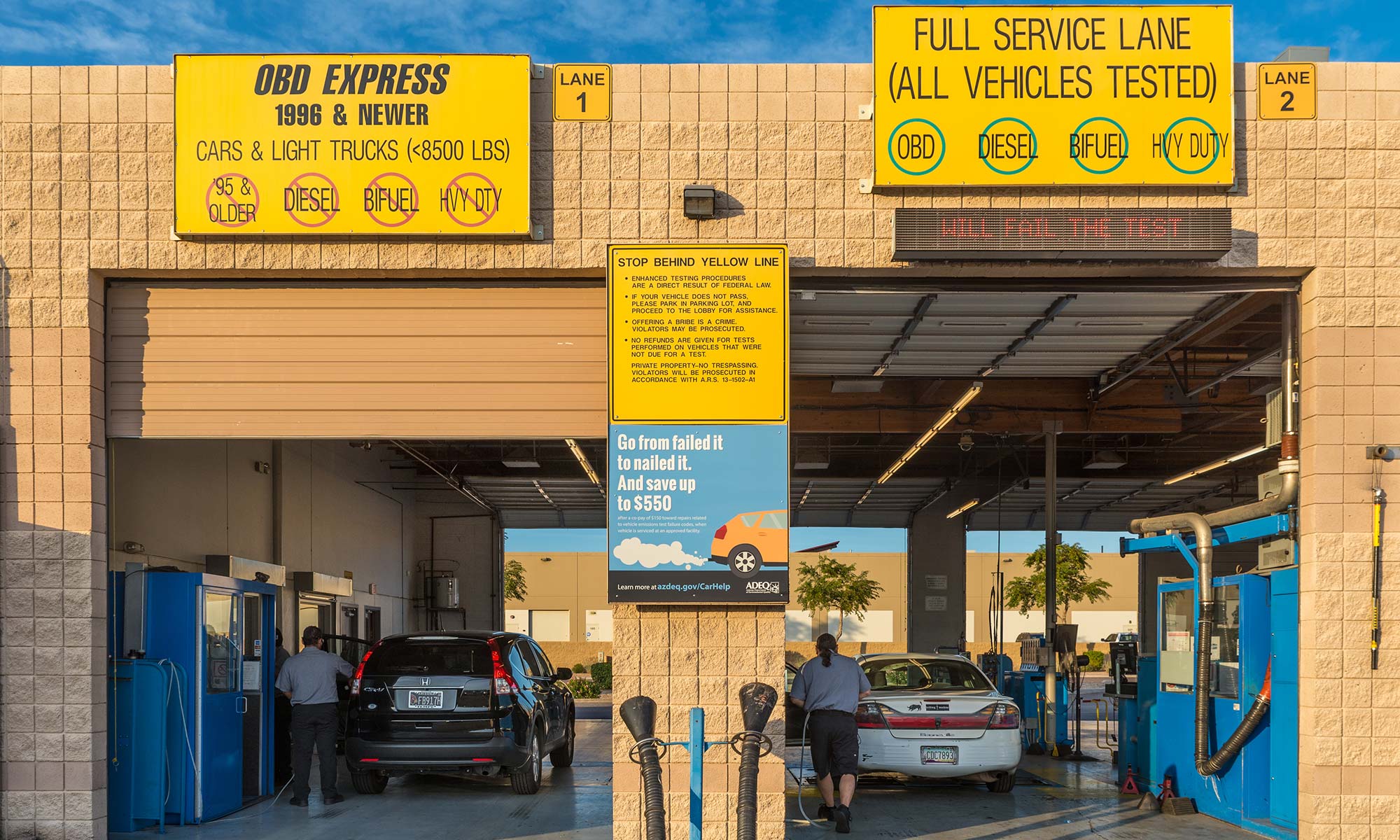 Many old cars aren't up to date with current environmental regulations, leading to failing any necessary emissions testing. And depending on the issue, the cost of getting your car to pass the testing can set you back a few hundred dollars or more. 
Transmission Failure
Few parts of any vehicle are as crucial as the transmission, and general wear and tear can lead to transmission failure, potentially costing you between $4,924 to $5,119 and possibly even more. 
Tire Problems
Even when not in use, tire rubber gradually cracks and deteriorates, costing anywhere from $50 to $750 each. But, when you have a full year of Elite Benefits, which come for just a $29 activation when purchasing an Endurance auto protection plan, you can get up to two tire repairs or replacements and other great perks and savings. 
Can Older Vehicles Get a Warranty?
Yes, older vehicles can get a warranty, but it will depend on a few things. For example, if you purchased a brand new vehicle, you most likely received a manufacturer's warranty (aka a factory warranty) to help you in case of breakdowns and other trips to the repair shop. And depending on your automaker, you may have a few different levels of coverage, such as having a bumper-to-bumper warranty, a powertrain warranty, a drivetrain warranty or more to help with the various car repair costs you could face. But be sure to read the fine print, as some factory warranties may limit you to getting any covered repairs done at the dealership.
But, no matter who your car's manufacturer is or what factory warranty coverage you have, it won't last forever, with most lasting between 3 years/36,000 miles or 5 years/60,000 miles (whichever comes first). However, most automakers can help by extending your coverage (aka an extended car warranty), though they may limit you to purchasing one of their extended coverage options while your factory warranty is still active. So if you've had your vehicle for a few years or you're purchasing a used car, you may not have coverage and, therefore unable to extend your original coverage plan. And suppose you are unable to purchase an extended warranty from your automaker. In that case, you'd be responsible for any auto repairs you may need, whether they be for your car's engine, transmission, electrical system, fuel system, air conditioning or heating and more. 
Even your car insurance or mechanical breakdown insurance (aka car repair insurance) policy won't be able to help you with everything. Still, despite being limited to when and how you can extend your factory warranty coverage with your automaker, third-party extended warranty providers (more commonly known as vehicle service contracts) such as CARCHEX, Carshield, Protect My Car, autopom! and more that may be able to help, but not all. 
How Endurance Can Protect Your Older Vehicle
As older cars are more prone to repairs, many extended warranty plans and providers often stay clear of the risks they can bring—but not Endurance. 
With an Endurance vehicle protection plan, you can be certain that you can get the comprehensive coverage you're looking for. In fact, here at Endurance, we pride ourselves on catering to every kind of driver and vehicle, including our specially tailored plans designed for luxury vehicles, cars used for rideshare or delivery services, high-mileage vehicles, and you guessed it—older cars too.
There are several Endurance service contracts suitable for older vehicles, each with its own unique benefits, including:
Advantage
You won't find any other vehicle protection plan on the market quite like Advantage. As our most comprehensive coverage package, you can be certain you'll have extensive component coverage for vehicles up to 20 years old with no mileage limit. So whether your car has 20,000 or 200,000 miles, Endurance can get you the coverage you need. It's also the only service contract on the market to include up to $3,500 in regular maintenance coverage, including engine diagnostic exams, tire rotations, alignment checks and more. You'll even be able to find coverage for your vehicle's next state safety inspection while enjoying special, one-time services like a battery replacement, cooling system maintenance and a brake pad/shoe replacement for even more coverage and savings.
Supreme
Supreme is our most comprehensive plan, offering maximum breakdown protection for almost all your vehicle's components. This plan is the closest option to manufacturer-level coverage you can find, making it ideal for drivers of older cars who need to be certain their vehicle is reliable.
Select Premier
If you own a high-mileage car, Select Premier has you covered. Designed specifically for drivers with up to 150,000 miles on the clock, it takes care of vital vehicle components and select A/C and electrical parts.
Not only is our coverage second-to-none, but when you have Endurance, you'll find extra perks and benefits you might not find with an extended auto warranty from your automaker. For example, regardless of the Endurance protection plan you have, you'll get the peace of mind knowing you'll have 24/7 roadside assistance and towing, trip interruption coverage and rental car reimbursements. You'll even be able to ensure you have the right plan for you and your vehicle with our 30-day money-back guarantee.  
You also won't find yourself limited to taking your car to the dealership for repairs as Endurance plans are accepted at any certified repair facility or ASE Certified mechanic. Plus, as a direct provider of most of our plans, you can be certain that a member of the award-winning customer care team at Endurance will be with you throughout every step of your claims process.
Our added perks are useful too. Every new Endurance plan makes you eligible for a full year's worth of Elite Benefits. From tire replacements and repairs to total loss protection and more, just pay a small activation fee, and they're all yours to enjoy. Plus, if that wasn't enough, you can easily transfer most Endurance plans between owners if you decide to sell your vehicle, helping upsell your reliable used car to any potential buyers.
Protect Your New or Used Car with Endurance
At Endurance, we know how important it is to drive with total peace of mind, so we make it our mission to bring comprehensive service contracts to car owners across the country. We're also one of the most flexible providers in the business, so whatever your situation, get in touch with our team, and we'll do our very best to find the right Endurance plan to fit your needs, whether you're car is brand new, or it's a used vehicle you've had for years. 
If you're looking to learn more about how Endurance can protect your older vehicle, give our customer care team a call at (800) 253-8203 or request a free quote today. Or, to check out more automobile-related articles on topics like answers to extended warranty FAQs, DIY maintenance tips, vehicle buying guides and more, visit the Endurance blog.
More like this
Extended Warranty

The advantages of having an extended warranty can't be overstated when a surprise car repair pops up. Coverage can make a difference during a breakdown, thanks to protection against expensive..

Read More

Extended Warranty

Nothing beats being able to hit the open road and head wherever you like, whenever you like. Plenty of drivers fall in love with our vehicles, maintaining them with total..

Read More

Extended Warranty

There's a lot to get excited about buying a new or used car, but one feature that often gets overlooked is the manufacturer's warranty. Understanding this coverage helps owners maximize..

Read More