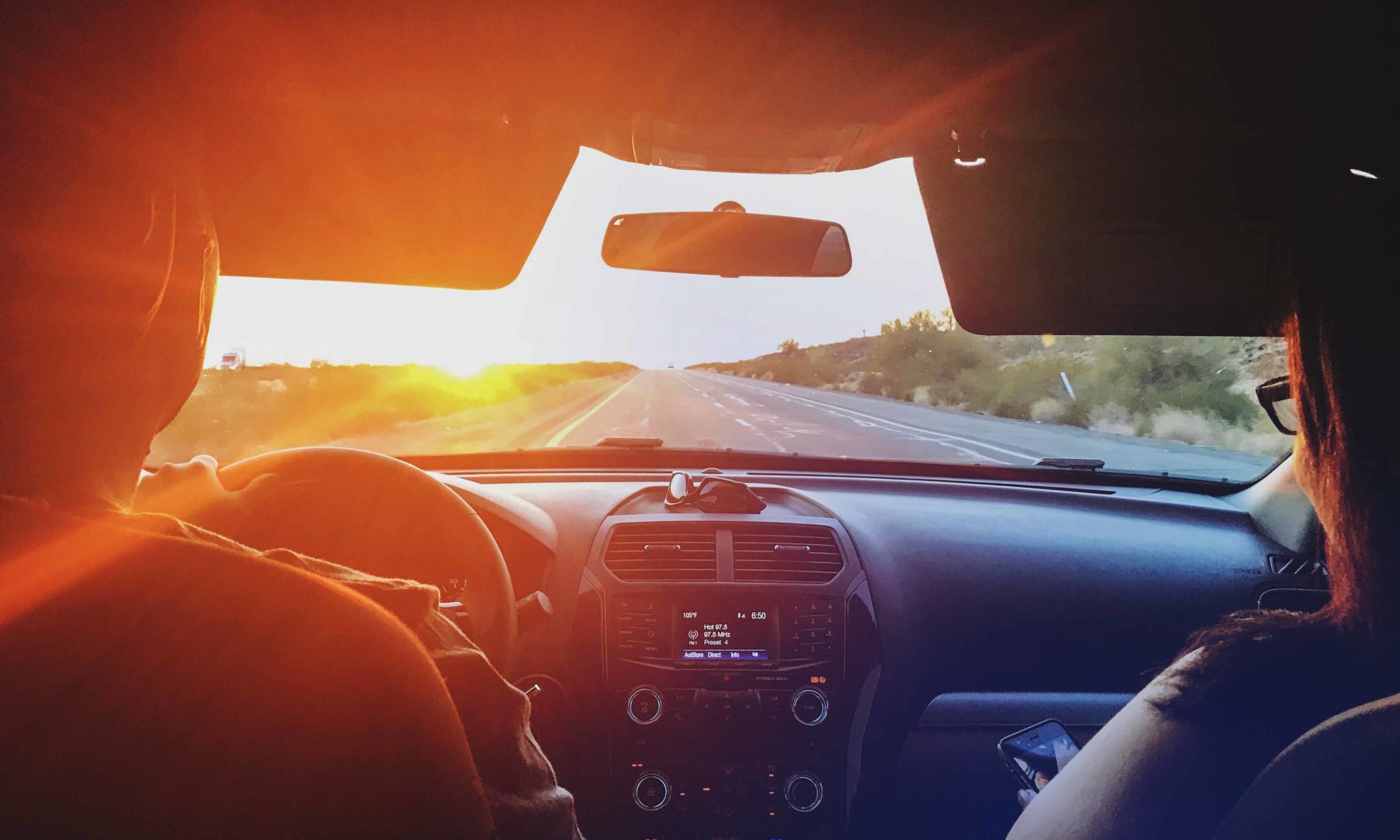 Summer is here, which means you're likely eager to get out and hit the open road. But no matter if you're going to the beach, on a road trip, or just visiting a friend, an unexpected breakdown can put a hamper on any summer festivities. 
Instead, you can avoid any sudden breakdowns and issues like overheating by effectively preparing your car for the hot summer months ahead.
How Do I Prepare My Car for the Summer?
Just like winter brings its problems for car owners, so does the hot weather of summer. That's why taking the time to prep your vehicle for summer driving is vital for any car owner. So when it comes to summer car maintenance and dealing with extreme temperatures, there are a few things you should look to do, including:
Washing & Waxing Your Car:

Washing your vehicle

to ensure all

winter debris

that could cause further damage is gone is a significant first step to preparing for the spring and especially summer. Also, take that extra step to keep your paint job intact, as waxing will also help protect your vehicle from summertime debris like sand, bird droppings, bugs, pollen and general road debris.

Checking Essential Fluids:

 When dealing with the hot summer weather, it's essential to stay hydrated—and the same goes for your vehicle. In order to keep it in good condition, you have to be sure that everything is properly lubricated. For example, if you haven't

changed your engine oil

for a bit, now would be a great time. You will also want to make sure your vehicle's radiator has enough

coolant

to help you avoid

an overheated engine

and have enough transmission fluid, brake fluid, and

power steering

fluid. You'll also likely not want to deal with any car problems relating to

your car's air conditioning

, so be sure you have enough refrigerant to help keep you cool and comfortable.

Checking Wiper Blades:

Summer

rain storms

can suddenly pop up, and you don't want to be stuck on the road without a clear vision. A broken wiper blade can make it very hard to see and drive safely in a massive storm. However, this is an easy fix and one that you can have done at any automotive parts store, or you can even do it yourself with minimal effort.

Checking the Battery:

Getting caught on the side of the road with

a dead battery

is the last thing on many people's summer wish lists. But just as the winter can impact how well your battery can hold a charge, the summer heat can also take its toll. Specifically, corrosion can start to occur, resulting in your battery not being able to sustain a charge. Thankfully, auto repair shops and supply stores will happily check the battery charge levels and charge them for free. They'll also be able to tell you how well your current car battery is holding a charge at all so you can get a replacement before your next trip. 

Evaluating Your Tires:

When weather changes and temperatures fluctuate, it can affect the

air pressure (PSI)

in your tires and thus increasing your risk of a tire blowout. Ensure your tires are filled correctly by using a tire pressure gauge while checking for excess wear. And to do this, all you need is a penny! Just place the penny upside down with President Lincon's head in the grooves of your tires' tread. If you can see the top of Abe's head, it's time to replace your tires. If they still have enough tread, look to rotate them at the least to help them wear evenly, especially if you're getting ready for a long

summer road trip

.

Cleaning & Detailing the Interior:

The outside of your vehicle isn't the only thing that needs some TLC after the rough winter months and even spring. Take the time to

clean out your car's interior

properly, making sure to get into every nook and cranny that you can find to get every last french fry, spare change, crumbs and other dirt and debris that may be lurking there. Also, check that your cleaning supplies are suitable for the material found in your vehicle, as cleaning cloth seats and upholstery vs.

leather seats and upholstery

will require different supplies and cleaning techniques.

Replenishing Your Emergency Kit(s):

No matter the time of the year, you should always have an emergency kit (including a first-aid kit) in your car and

any paperwork

you may need. You should also ensure you have any other supplies you might need depending on where you live and how close you are to a repair shop or even your

dealership for service

. For example, if you're in a more rural area, keep extra coolant and other essential fluids on hand in case of an unexpected breakdown. Other items you should stock up on include extra oil, cleaning supplies, bottled water and some snacks.

Avoiding the Sun:

Now, this is easier said than done, considering it is summer, but if you park outdoors often or anticipate doing so, investing in a sun shield can help. It prevents the inside from getting scorching hot from direct sunlight and will help you avoid that stifled feeling when you get back into your car on a hot day.
You can enjoy your summer road trip with peace of mind by prepping your car for the road. Even better, following your vehicle's recommended maintenance schedule each season can help you ensure your vehicle is road-ready any time of the year. In fact, if you have an active factory warranty or an extended warranty, this is especially important as not performing your car's preventive maintenance outlined in the owner's manual can sometimes void your auto protection, and you might find yourself paying out of pocket for repairs that your warranty could have covered.
Protect Your Vehicle All Year with Endurance
Performing essential car maintenance every season can keep your car on the road longer, especially when you have an older, used vehicle past its manufacturer's warranty coverage. But even then, even the most well-maintained vehicles can experience a breakdown here and there. And without the help of an extended warranty or vehicle service contract, you'd be left paying for the repairs bills yourself, but not when you have an Endurance auto protection plan.
When you have Endurance, you'll have peace of mind knowing we're with you every step of the way, including helping you maintain your vehicle any time of the year. And with the plans like the Advantage auto protection plan, you can combine comprehensive breakdown coverage with savings of up to $3,500 in regular maintenance services. That means you can save on essential services to help get your vehicle ready for summer, including up to three oil changes (and filters), alignment checks, tire pressure (PSI) checks, engine diagnostic exams and even help with state safety inspections. Plus, each Advantage plan also comes with even more coverage and savings with several special, one-time services like cooling system maintenance, a front or rear windshield wiper blade set replacement, a car battery replacement, a brake pad/shoe replacement and more. And not only do we pay the mechanic directly for both parts and labor, but you'll also be able to enjoy complimentary 24/7 roadside assistance and towing, trip interruption coverage and rental car reimbursements regardless of the plan you choose.
You'll also be automatically eligible to enjoy an entire year's worth of Endurance Elite Benefits, including tire replacements or repairs, collision discounts and more. Simply find the Endurance plan that's right for you, pay the $29 activation fee and enjoy your full year of extra perks and savings.
Don't wait to protect your vehicle from unexpected car repairs and breakdowns by requesting a free, no-obligation quote today. Or you can learn even more about how Endurance can help you by calling a member of our award-winning customer care team directly at (800) 253-8203. The Endurance blog can also help you any time of the year to find other informative articles on a wide range of automotive topics, including DIY maintenance how-tos, road trip planning guides, extended warranty coverage comparison and more. 
More like this
Expert Auto Tips

Retired professional racecar driver Danica Patrick is a pioneer in the world of motorsports. Her breakthroughs include being the first woman to lead an Indianapolis 500 race (the 89th running..

Read More

Expert Auto Tips

Buying a new car can be incredibly exciting and can open up a whole new world of possibilities. There are so many vehicles on the market, and no matter what..

Read More

Expert Auto Tips

Changing your oil and keeping your tires at the correct PSI are two great ways to keep your car running smoothly and driving safely as the seasons change. Your vehicle's..

Read More