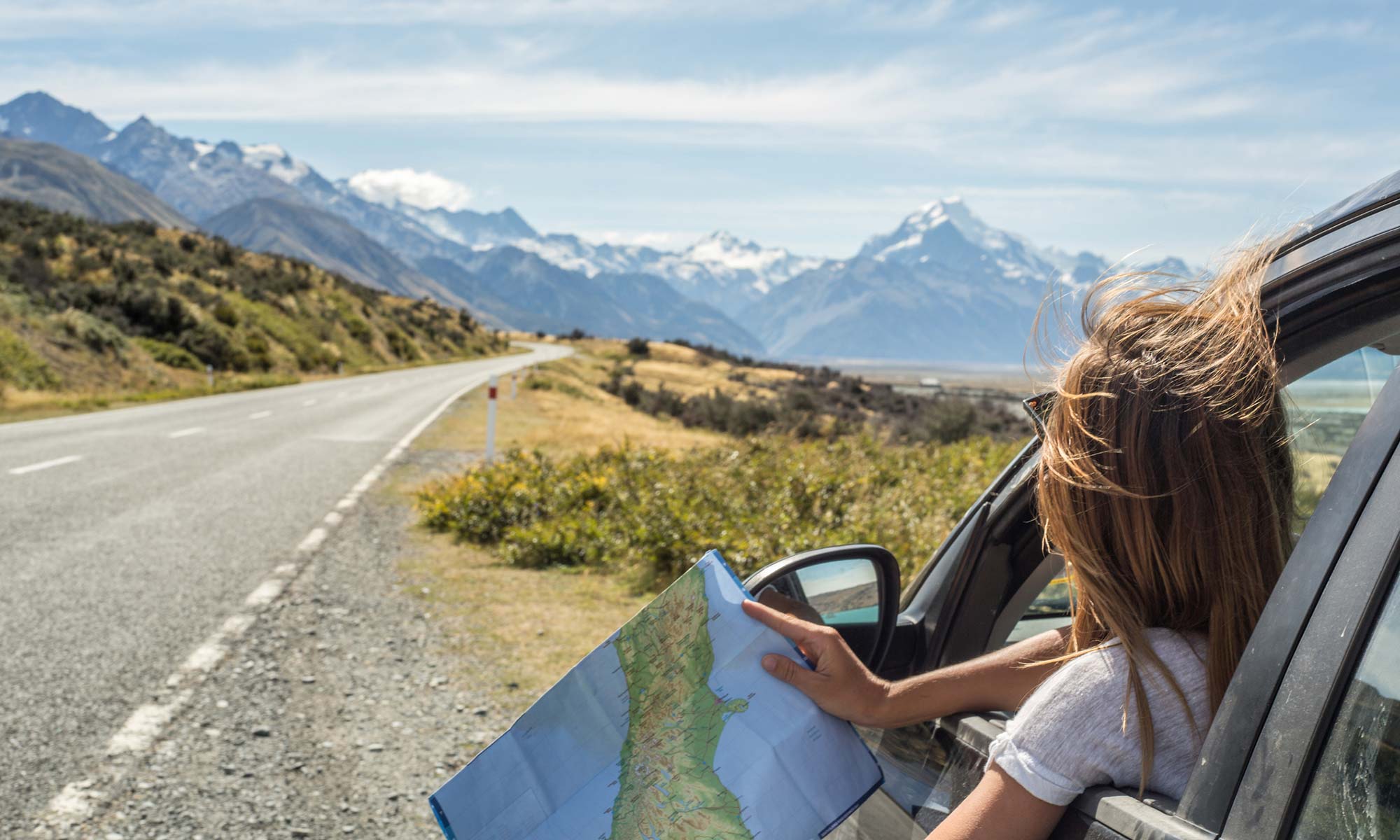 One of the best things about spring and summer is that when the weather starts to warm up, people start to think about where they can go to relax and unwind. There are so many options available to those who want to take a summer road trip, and the highway is a great way to see what the world has to offer. When the time comes to get out and take to the open road, you will want to make sure you are as prepared as possible for any "detours" you may face. 
When planning a summer road trip, there are several things you should keep in mind, not including when to take the scenic route. Preparing for a trip is more than just choosing a place to go and getting in the car. You will also need to make sure you have everything you need and that your car is in good enough shape to handle a long journey. Knowing how to plan the perfect trip and get your vehicle ready will help you enjoy yourself without worrying about breakdowns or other issues.  
Planning the Perfect Road Trip
Planning the best road trip route possible can be incredibly exciting, but it also requires some careful planning and proper preparation. Without a plan, you could find yourself in a bad situation in an unfamiliar place, which is never a fun experience. Having the foresight to prepare for every eventuality can help you relax on your next road trip, knowing that you have done everything you can to be ready in the event of a problem. With some precautions in place, your trip can be as fun as possible, even if something goes wrong. 
Do Your Research:

Research the place you are going to so you know what conditions and weather to expect along the way and the different routes you can take. Take into account distances and how long it may take you to get to certain things such as gas stations or lodging if you are going to more remote places such as national parks, campsites and other remote areas.

Tell Someone Where You Are Going:

Making sure that someone you trust knows where you are going and when you will be back, even for a last-minute trip, is essential to being safe out on the road. By letting them know where you are heading, the route you are planning to take, and when you expect to be back, they can help potentially locate you should something go wrong.

Bring Backups of Everything:

Having

backups of essentials

like car chargers, jumper cables, batteries, a first aid kit, healthy snacks and sunscreen will help ensure that you are never left without the essentials on a long road trip. In fact, look at greeting a road trip packing list that you can refer to whenever you are headed on a cross-country journey or taking a long drive to pick up a friend or family member. It may even be a good idea to bring a paper map if you are unable to use services such as Google Maps and others. 

Stay Safe While Driving:

Be sure to obey all the rules and regulations of the road, including

speed limits

and procedures for pulling over if you experience a breakdown. Long drives can also take a lot out of you, even with all the playlists or podcasts you can find. So if you feel tired at all, especially if you are on a long drive alone, do your best to book hotels, Airbnbs or any other places you can rest for a bit.
Once you've finished all of your road trip planning, the next step is to prepare your vehicle.
Get Your Vehicle Road Trip Ready
Before you head out on your next road trip, one of the most important things you can do is make sure your car is in top shape. By checking all the various components and areas of your vehicle, you can nip problems in the bud before leaving and avoid having an expensive breakdown out on the road. Plus, it will give you a chance to familiarize yourself with all the different parts of your car so you can fix any issues that might occur while you are on your trip. 
Check Fluids:

Check all the fluids and filters in your car, including

the oil

,

transmission fluid

, and brake fluid, and top them off before heading out on your vacation. 

Inspect Your Tires:

Make sure that your tires are in good condition by checking the tread and whether or not they have the

recommended amount of air

in them. This especially should include your car's spare tire.

Test All the Lights:

Have someone stand in front of and behind your vehicle while you test the brake lights, headlights, and turn signals and let you know if any of them are burned out so you can get the bulbs replaced before you leave. 

Check Your Battery:

Clean the terminals of

your battery

using baking soda. Then, take your car to an auto parts store,

certified repair facility

or

ASE Certified

mechanic to have them check the voltage with a multimeter and make sure it is putting out at least the voltage recommended in

your owner's manual

. 

Look Over the Belts & Hoses:

Look for any cracks or leaks in the

belts and hoses

in your engine compartment to ensure that all your electrical and

cooling components

will get the power and fluid they need. 

Clean Your Car:

Clean your car

thoroughly before leaving on your road trip to give you and your passengers plenty of room to stretch out and make more messes out on the road.

 
Even when you take the time to prepare your vehicle, the unexpected can still happen. Having the help of an Endurance auto protection plan can help give you the peace of mind you're looking for when it comes to costly breakdowns and car repairs wherever you are on your road trip. And as an Endurance customer, you can also enjoy having 24/7 roadside assistance & towing, trip interruption coverage and rental car coverage to help you get back on the road fast so you can enjoy your trip. You can even get help replacing or repairing up to two tires, replacing a lost key, or getting reimbursed if you are ever in an accident with a full year of Endurance Elite Benefits. Just purchase the Endurance plan that's right for you, pay a small activation fee and know Endurance will have you covered.
Protect Your Car on Every Trip with Endurance
Wherever you plan to go on your road trip, being prepared will help you have a good time, stay safe and save money on repairs and breakdowns. This includes preparing for the trip itself and ensuring your car is in good working order. And with the right precautions and a plan in place, you can simply sit back and relax while on your journey. But to help give you complete peace of mind when you're on the road, whether you're on a road trip or a quick trip across town, Endurance can help. 
With an Endurance auto protection plan, you can get comprehensive breakdown protection for your vehicle's most vital components. And with some plans starting as low as $79/month, you can be certain you can get the coverage you need without breaking your budget. You can even save up to $3,500 in routine maintenance services, including oil & filter changes, engine diagnostic exams, tire rotations, alignment checks and more. You can even get help on your vehicle's next state safety inspection so you can be confident your vehicle is prepared to help you stay safe while on the road. 
Every Endurance plan also comes with 24/7 roadside assistance, trip interruption coverage, and rental car reimbursements to help you in the event of a breakdown on any stretch of your next road trip. And as an Endurance customer, you'll also have the opportunity to enjoy an entire year's worth of Endurance Elite Benefits, including tire replacements or repairs, collision discounts and more. Choose the Endurance protection plan that fits your needs and budget, pay a small activation fee and enjoy your full year of extra perks and savings. And if you are unsure about your coverage, you can rest easy knowing you have a 30-day money-back guarantee to ensure you find the right plan for you.
To learn more about any Endurance auto protection plan, give a member of our award-winning customer care team a call directly at (800) 253-8203. Or, you can get started protecting your vehicle today by requesting a free, no-obligation quote. The Endurance blog can also be a great resource for finding even more articles on road trip tips, DIY maintenance how-tos, vehicle buying guides, and much more.
More like this
Travel

In the warmer weather of summer, many people plan off-road excursions and road trips with the entire family. The only thing that can ruin these outdoor adventures is an unexpected..

Read More

Travel

Thanksgiving is fast approaching, and if you're like many across the country, you're probably gearing up to head home (or somewhere) to spend quality time with loved ones and enjoy..

Read More

Travel

With the end of summer near, the Labor Day holiday weekend is just around the corner. It also means that millions of drivers will be hitting the highway for one..

Read More