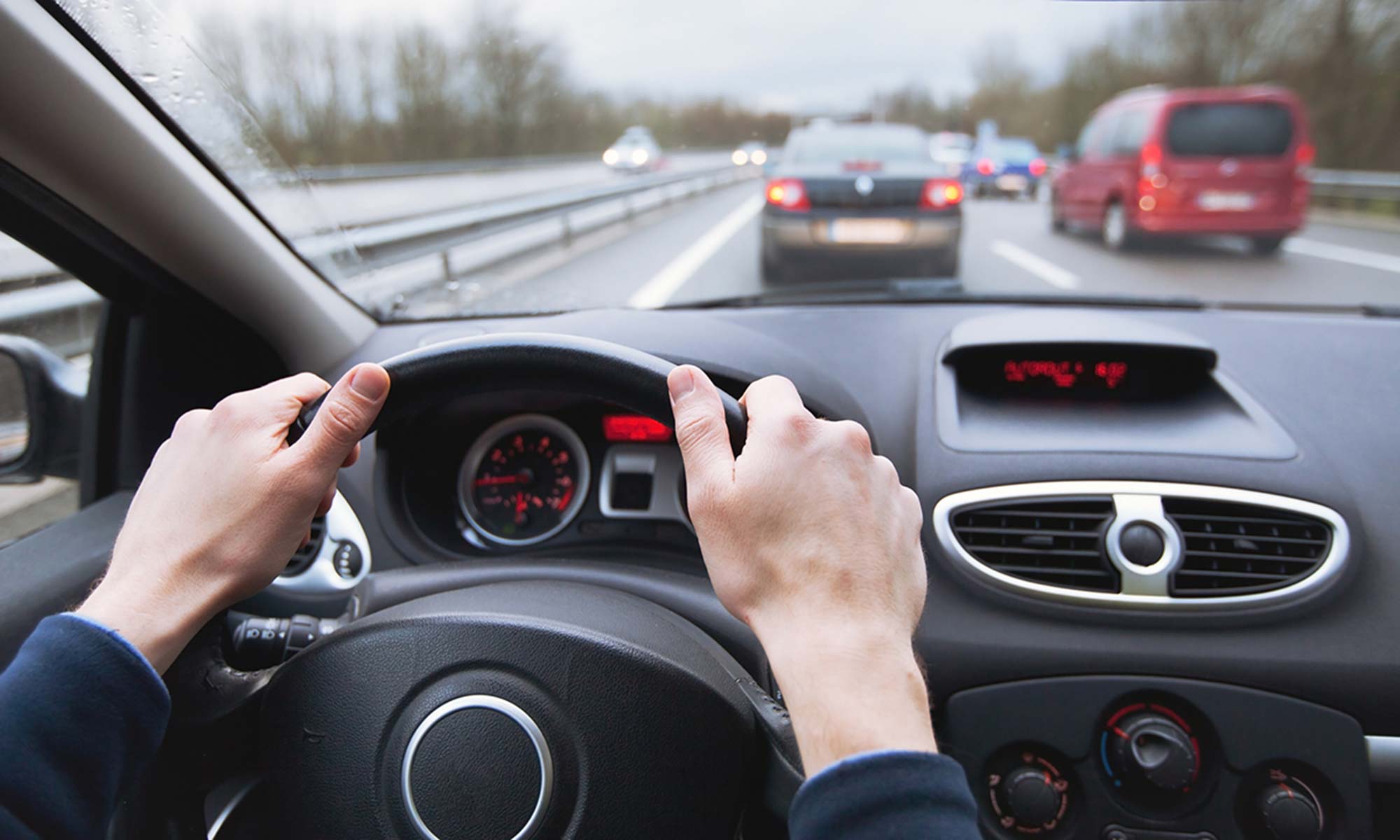 Since the first commercially available vehicles made their public debut, there have been many innovations within the automotive world, helping to make driving safer and more comfortable, such as airbags, lane-assist warnings, anti-lock breaks, and others. However, while other advancements such as hydraulic brakes and automatic transmissions have impacted drivers worldwide, many do not fully understand their importance. Another such invention that has helped truly revolutionize the driving experience while hiding in plain sight is power steering.  
To help you better understand this revolutionary innovation, it's essential to first learn what power steering is, how it works, and how you can identify the signs of potential issues that could cost you thousands in repairs.
What Is Power Steering
Since debuting in 1951 in the Chrysler Imperial, the power-assisted steering system (power steering for short) has become one of the most important systems produced in the automotive industry. In fact, it has become such a convenience for drivers that the only vehicle recently produced without a power steering system (also referred to as 'manual steering') was the Alfa Romeo 4C. However, it has since ceased production as of June 2020. But while your car, truck, or SUV most likely will have a power steering system, what exactly is it, and how does it work?
Simply put, the power steering system in vehicles helps to reduce the overall effort needed to turn your vehicle's steering wheel. Without a power steering system, drivers would be required to use more force to turn the wheel of their vehicle. This was especially difficult when performing common low-speed maneuvers, such as turning 90 degrees, parking your vehicle, or navigating the aisle of a parking lot or gas station.
What Kind of Power Steering Does My Car Have and How Does It Work?
While designed to help make steering a vehicle more manageable, there are 2 main types of power steering systems — electric power steering (EPS) and hydraulic power steering. The type of power steering system you have will depend on how old your vehicle is.
Hydraulic Power Steering
While an EPS system is more common in brand new vehicles, hydraulic power steering is still commonly found in many vehicles on the road today, especially for those manufactured between the 1950s and the early 2000s.
To operate, hydraulic power steering systems will use what is referred to as a 'steering gear' that will generally consist of a rack and pinion assembly. The steering gear will then help transfer the signals from the steering column shaft (more commonly known as your steering wheel) to the steering linkage, which helps connect the steering gearbox to your vehicle's front wheels using what is known as 'steering knuckles.'
From there, the power steering pump, which is powered by a belt attached to your vehicle's engine, will then pressurize the hydraulic fluid (also known as power steering fluid) before sending it to the steering gear via hoses. The pressurized fluid will then power the hydraulic pistons within the gearbox to move, helping to turn your wheels.
However, while a hydraulic power steering system can help make driving easier, it has some downsides. This is because, as with other essential fluids within your vehicle, such as engine oil, engine coolant, and even gasoline, the power steering fluid levels within your vehicle will need to be monitored and changed regularly. This generally should occur at least every 50,000 miles, though this will depend on your specific vehicle's recommended maintenance schedule. Additionally, as the hydraulic pumps within your hydraulic power steering system are a heavy-use item, they can be prone to damage, resulting in either a power steering fluid leak or a complete loss of power steering.
In total, most hydraulic power steering vehicles will consist of:
A Hydraulic Power Steering Gear  – The power steering gear will typically consist of a rack and pinion mounted to the engine cradle.
A Hydraulic Power Steering Pump – The power steering pump will be mounted to your engine in line with your other accessories. It pressurized the hydraulic fluid to be delivered to your power steering pump.
Hydraulic Power Steering Lines – The power steering lines transfer fluid between the power steering pump and rack.
Hydraulic (Power Steering) Fluid – Hydraulic fluid is used to push your steering rack valves back and forth to ease steering.
Electric Power Steering
Like hydraulic systems, an electric system will also contain a steering gear that will relay the signals from your steering wheel via sensors to the steering linkage. The steering linkage is then connected to the steering knuckles, helping to turn your wheels.
However, unlike a hydraulic system, an EPS system will use between 12 to 48 volts of electricity produced by an electric motor attached to either the steering column or steering rack. An internal computer then controls this motor via sensors within the system, commonly referred to as the EPS control module, to regulate the amount of power put into the EPS system.
Generally, electric power steering systems will consist of:
Electric Power Steering Gear – Working similarly to a hydraulic system, the electric steering gear will help transfer the signals coming from your steering wheel to the various components that will physically turn your wheels left or right.
Steering Motor – Found on either the steering column or attached to the steering rack, the electronic motor controls the amount of force needed to turn the steering gear.
Control Module – Modern vehicles use a complex system of computers, computer chips, and other electrical systems to power, regulate and control the various components of your vehicle. Your EPS system's control module determines the amount of energy put out by the steering motor.
Sensors – Vehicles with an EPS system will use a steering wheel sensor and a torque sensor to help the control module control the amount of power used within the system.
To check which type of power steering system you have, refer to your owner's manual for more details.
What Are The Symptoms Of Bad Power Steering Components?
The most tell-tale sign of power steering components being faulty, word down, or broken is in how your vehicle steers. Specifically, if you notice that you need to exert more force than usual when making a turn or if you hear odd noises while turning, the culprit could be a bad power steering component.
If you do need to repair or replace parts of your powers steering system, some common repair costs and causes can include:
Steering Rack: $1,413-$1,717 Repair Cost
Your Car Wanders From Left To Right
Grinding Noises When Steering
Burning Smell Coming From Steering Rack
Hydraulic Fluid Leaking From Steering Rack
Power Steering Pump: $492-$682 Repair Cost
Whining Noises When Steering
Steering Wheel Is Slow To Respond
Squealing Noises When You Turn The Key In The Ignition
Car Is Making Groaning Noises
Power Steering Fluid Lines: $506-$537 Repair Cost
Hydraulic Fluid Leaking From Line
Steering Effort Has Increased
As with most wear and tear components, the best way to help ensure your vehicle continues to run properly for longer is by following your vehicle's recommended maintenance schedule. However, as both electric and hydraulic power steering systems are complex, it's recommended to visit a certified repair facility or ASE Certified technician for any needed repairs or replacements.
Keep Your Car Running Longer with EnduranceAdvantage™
When owning a vehicle, staying up to date with preventative maintenance is essential, regardless of the type of power steering system you may have. With an EnduranceAdvantage vehicle protection plan, you help ensure you're up to date on your car, truck, or SUV's maintenance needs while avoiding paying out-of-pocket for unexpected breakdowns and other repair bills. Each EnduranceAdvantage can also offer customers up to $3,500 in regular maintenance services, including up to 3 oil and filter changes, engine diagnostic exams, tire rotations, and more.
Additionally, Endurance customers can also receive 1 year of Elite Benefits for even more coverage and savings with the purchase of any protection plan and a small activation fee, including 24/7 roadside assistance, up to 2 tire repairs/replacements, and other perks — at no additional cost to you.
To learn more about how an Endurance auto protection plan can help you, request a free, no-obligation quote or call us at (800) 253-8203. You can also find other articles on topics such as expert auto tips, vehicle buying guys, seasonal driving tips, and others by visiting the Learning Center.
More like this
Expert Auto Tips

With most states around the country getting colder, it's worth reminding yourself how to prepare your vehicle for the different seasons. Weather conditions play a major role in how a..

Read More

Expert Auto Tips

Being a car owner can be an incredibly rewarding experience, especially if you take pride in your vehicle's condition and performance. Cars that are well taken care of will generally..

Read More

Expert Auto Tips

No matter what kind of vehicle you own, staying on top of its care and maintenance should always be a top priority. Cars that are well taken care of and..

Read More