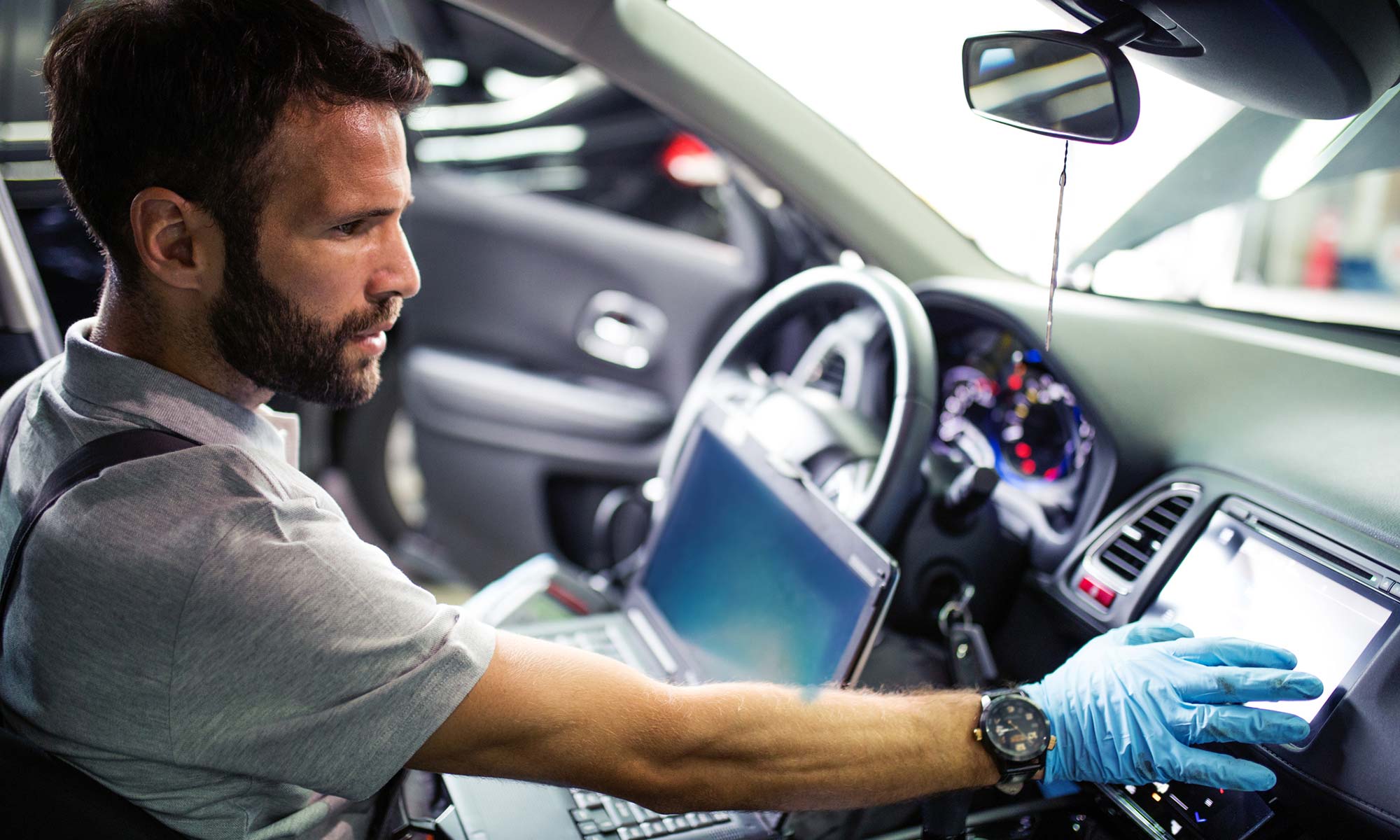 Since the first Model T rolled off the Ford production lines, automakers around the globe have been striving to make their vehicles faster, safer, and more affordable for the everyday commuter. To achieve this, the automotive industry began to incorporate more and more pieces of technology into their vehicles, helping to provide better performance and safer, inclusive drive. One item that has helped pave the way for this type of innovation is the computer chip.
However, the COVID-19 pandemic recently brought on a semiconductor shortage affecting the global supply chain, including the automotive industry. States such as Michigan, Kentucky, and Kansas are just a few of many where automakers have been forced into production shortages. With a significant loss of production, prospective car buyers should understand what this chip shortage may mean for the everyday driver.
What Is a Vehicle Chip?
To understand how the chip shortage can impact your vehicle, it's crucial to learn just how vital these pieces of engineering are to any modern car, truck, or SUV on the road today. As part of a complex system, a vehicle's chip is made of thousands of semiconductors that are necessary to allow the vehicle's internal computer to function correctly. Without a working computer, essential functions such as regulating internal temperatures, electricity outputs, opening and closing valves, and other aspects inside a vehicle will fail to work. Simply put, a vehicle chip allows your car, truck, or SUV to move.
For modern cars, the computer and chip control measurements on the dashboard, such as tire pressure, oil levels, engine temperature, and many other features. With the chip shortage, high technology vehicles are essentially stuck on the production line until more shipments come in.
If you own an older vehicle that does not require a chip, ensure you stay up to date on any essential maintenance with an Advantage auto protection plan to avoid unexpected and potentially costly repairs. Advantage offers up to $3,500 in regular maintenance coverage to help keep your vehicle on the road for longer. Each plan includes essential services such as oil and filter changes or tire rotations covered – at no additional cost.
Why Is There a Chip Shortage?
When the COVID-19 pandemic began in March 2020, many daily commuters transitioned to a more work-from-home basis. Due to this change, automotive makers started to see orders decline, resulting in a decrease in semiconductor orders. However, while automotive sales declined, other industries saw increased demand for their products, such as computers, gaming consoles, personal devices, and other items that also use the same semiconductor technology to make their products work.
With this change of "supply and demand," the chip manufacturers started to transition away from production for vehicles and instead focused on the other areas seeing increased sales. With restrictions easing in many areas of the country and around the world, increasing demand for new vehicles without the necessary production or supply chain to back up the demand, resulting in the shortage we see today. New vehicles aren't the only ones impacted by the shortage, as many prospective car buyers also have to deal with increased pricing for used vehicles. However, things may be looking up thanks to the recently signed CHIPS Act, which sets aside $52 billion to help increase the research and production of semiconductors in America. And once that production does begin and automakers have some time to fulfill their orders, the market for new and used cars should return to its normal levels.
Common Errors with Faulty Chips
Most modern car brands use chips in their vehicles, such as the Jeep Wrangler or many Nissan models, to provide most of the advanced features drivers love, such as touchscreen displays in the center console. However, with such a heavy reliance on these chips, there are unexpected auto repairs that vehicle owners may run into.
Signs of a failing chip can include:
Electrical Problems
Check Engine Light Comes On
Vehicle Dash Giving Odd Readings
Engine Stalling/Misfiring
Vehicle Won't Start
Overall Performance Issues
Issues with your car's infotainment system can also be a common sign of an issue with your vehicle's chip, though it is best to get the issue diagnosed at a licensed repair shop.
While the repair costs for chips can range anywhere from a couple hundred to over $1,000 depending on your vehicle make and model, replacement costs have risen during the pandemic due to the shortage. Keep your vehicle protected from unexpected breakdowns and repairs that your auto insurance provider might not cover with a vehicle protection plan.
Vehicle protection packages, such as Advantage, offer critical component coverage and up to $3,5000 in regular maintenance coverage. Customers also receive 1 year of free Endurance Elite Benefits by purchasing any auto protection plans with even more perks, such as 24/7 roadside assistance and key fob replacement.
Protect Your Vehicle with Endurance
Auto repairs never happen at a convenient time. Whether your vehicle is impacted by a faulty chip or an unexpected breakdown, a vehicle protection plan from Endurance can help. By covering your vehicle's most vital components, such as your engine, transmission, and more, you can rest easy knowing you're protected from costly repair bills.
Request a free, no-obligation quote to learn more about an Endurance auto protection plan that fits your needs and budget. Visit our Learning Center to find more informative articles on expert auto tips, maintenance FAQs, and more.
More like this
News

There are a number of important components that allow your vehicle to operate, and each individual piece serves a purpose. Given the intricacies of these pieces, the value is naturally..

Read More

News

For decades, used cars have been the go-to solution for budget-conscious buyers. American shoppers could readily find quality second-hand vehicles for under the average price of $20,000 at most dealerships...

Read More

News

Now more than ever before, consumers and automakers are looking at alternative sources of transportation and different ways to power automobiles. More likely than not, the automobile industry is going..

Read More