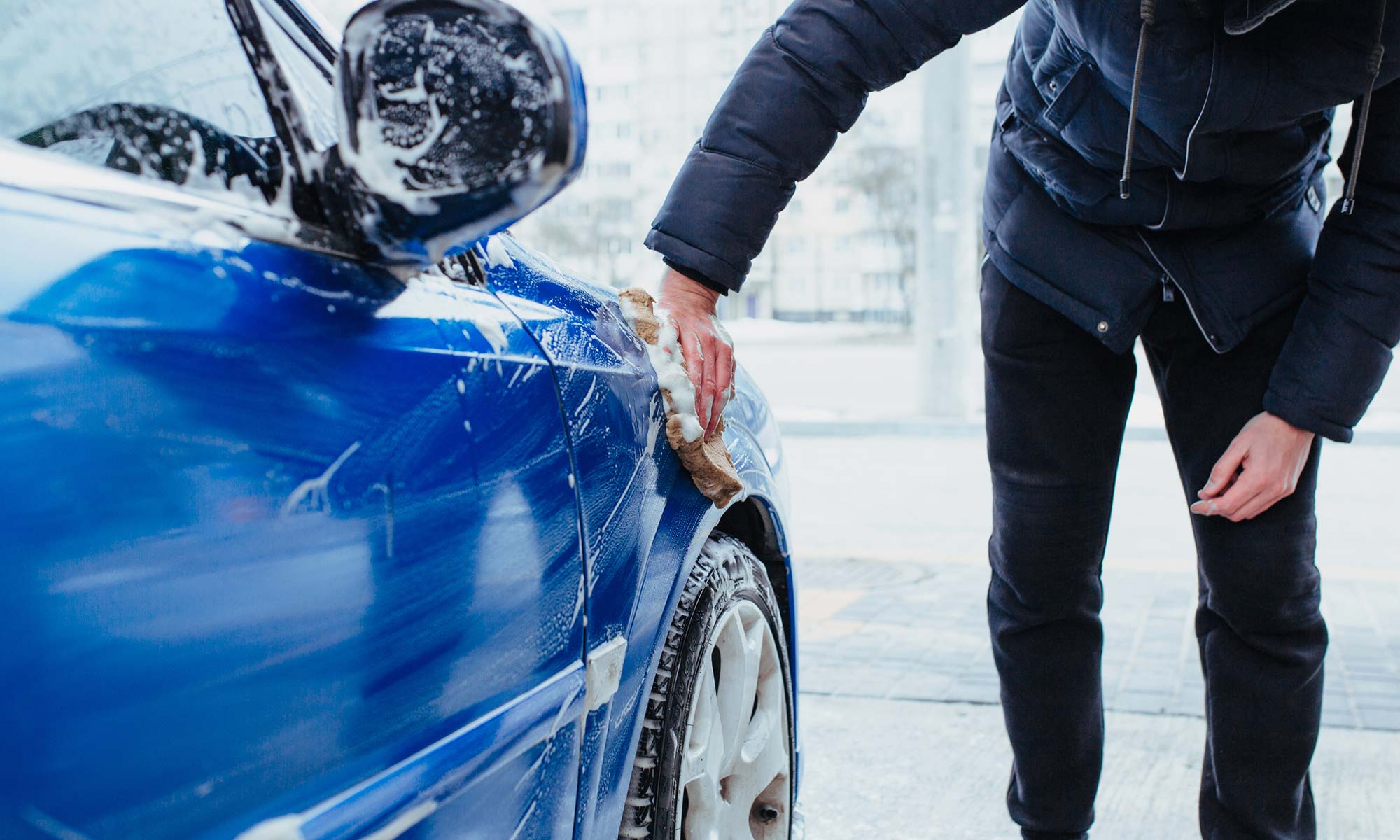 Getting outside and giving your car a deep cleaning is one of the best ways to enjoy the warm weather of a spring or summer day. Even if you are going to an automated car wash, regularly cleaning your car, truck or SUV can not only help keep it looking its best; it's also a critical step in maintaining it — any time of the year. This is especially true for the winter months, as the combination of cold weather and road salt can lead to a number of potential issues. 
By understanding why car washes are essential, especially during the winter months, you can help ensure your car remains free of any rust or corrosion come spring. 
Why Are Car Washes Important?
Whether you drive your car every day or even once a month, you are going to need to wash it every now and then. Washing a car protects the paint and clear coat from damage caused by buildups of dirt, grime, and other contaminants. 
By neglecting your vehicle and not washing it frequently, your car's paint can fade, oxide, or even start to peel. If your car's paint does get damaged, you could look at spending at least $1,000 for a basic paint job. If you want a higher-quality paint job, you can add a few thousand dollars to that price tag.
Instead, by taking the necessary steps to clean your vehicle thoroughly, you can preserve your vehicle's frame, body panels and paint for years to come. For further protection, you can have your vehicle professionally detailed with a fresh coat of wax to protect the clear coat on the vehicle. 
Why Do I Need a Car Wash in the Winter?
While regular car washes are essential no matter the time of the year, washing your car in the winter is just as important, if not more, than washing it in the summer. During the winter months, road salt and other chemicals used to melt ice on the roads can quickly cause rusting on your vehicle's frame and other metal body panels if not cleaned off. Once a body panel or frame becomes rusted through, it will most likely have to be replaced, costing you hundreds if not thousands of dollars depending on the make and model of your vehicle.
When you are washing your car in the winter, you will need to make sure to pay close attention to many portions of your drivetrain, including the undercarriage, wheel wells, and any other areas that may have close contact with salted roads. You will also want to make sure you are keeping the paint's surface clean of any snow, dirt, or debris throughout the winter, as these too can cause rusting and corrosion if left unattended.  
How Often Should I Wash My Car in the Winter?
As temperatures drop, washing your car is most likely not at the top of your to-do list, but it should be. Washing your car frequently throughout the winter can help protect your car from unexpected issues such as rust and corrosion. But just how often should that be? 
Ultimately, how often you drive your vehicle, where and how you store it and the severity of the winter weather in your area will all factor into how often you should wash your vehicle. For example, if your car is stored outside during the winter, you will want to wash your car every two weeks. If you are a heavy-use driver, look to wash your vehicle at least once a week to help protect against builds ups of road salt or other chemicals used to keep the roads clear. Be careful washing your vehicle in below-freezing temperatures as well, as this can cause the water to freeze directly to your vehicle, increasing the chance of potential issues.
If your car is stored in a garage all winter, you could get away with using a quick detail spray to simply wash any dirt off from storage every month. Using a car cover can help keep your car's paint protected throughout the winter, allowing you to go longer between washes and ensuring you are not overwashing your car.
Car Washing FAQs
Is It Bad to Wash Your Car in the Winter?
Washing your car in the winter is needed to protect your vehicle's paint and other metal components from winter weather and contaminants, like road salt or other chemicals. Washing your car in the winter is perfectly fine for your vehicle and should be done at least once every two weeks when temperatures are close to or above freezing.
Does Washing Your Car in Winter Prevent Rust?
When roads start to ice over, road salt is used to help melt the ice. Driving on salted roads can lead to rust, as it can splash onto the underside of your vehicle.  By washing your vehicle and having the undercarriage sprayed, you can help to prevent rust caused by road salt. 
Is It OK to Wash Your Car in Freezing Temperatures?
If the temperature is below freezing, you will want to avoid washing your car if able. Washing your car in freezing temperatures can cause water to freeze before you can dry your vehicle off, leading to frozen locks and door handles. 
Protecting Your Vehicle With Endurance
While washing your car can protect your vehicle's paint, you still need protection from unexpected mechanical breakdowns. With an EnduranceAdvantage™, you can rest easy knowing you'll have comprehensive breakdown protection to help cover the cost of unexpected and costly repairs to your car's most vital components. Not only that, but each EnduranceAdvantage package also comes with up to $3,500 in regular maintenance coverage. That means you can get essential services such as tire rotations, alignment checks, engine diagnostic exams and even up to three oil and filter changes covered — at no additional cost to you. You can also get access to several other special, one-time services like a battery replacement, cooling system maintenance and others for even more coverage and savings. Endurance customers will also receive a year's worth of Elite Benefits, including up to two tire repairs or replacement, collision discounts and even more extra perks and savings with the purchase of any protection plan. (A small activation fee applies.) 
To learn more about how an Endurance protection plan can help protect your vehicle, request a free quote or give us a call at (800) 253-8203 to speak with one of our service representatives. By visiting our Learning Center, you can discover other insightful and informative articles on even more seasonal maintenance tips, expert auto advice, vehicle buying guides, and other interesting topics.
More like this
How To

In the event of a breakdown, having an extended warranty or vehicle service contract watching your back can be a total lifesaver. With some major repairs costing thousands of dollars,..

Read More

How To

Keeping a Hyundai Accent running for the foreseeable future is about more than simply being a safe driver on the road. While keeping your eyes peeled and attention on the..

Read More

How To

While reliability is always a factor when choosing a vehicle, many more considerations are involved when kids are in the picture. Safety, space, and comfort must also be part of..

Read More